March 31, 2010
Aon Consulting to buy JP Morgan retirement unit
CHICAGO
Aon Consulting said Friday it agreed to buy a division of JPMorgan Chase & Co.'s retirement unit for an undisclosed amount.
JP Morgan Compensation and Benefit Strategies, a division of JP Morgan Retirement Plan Services LLC, provides compensation, retirement and health care actuarial services.
Posted by Tom Troceen at 02:17 AM
March 31, 2008
Actuarial Outpost Launches Actuarial Wiki
New Wiki Will Create New Opportunities for Actuarial Exam Students and Actuaries alike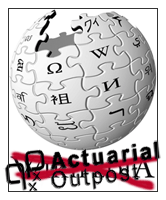 CHICAGO, IL., March 20, 2008 – The Actuarial Outpost announced today that it has launched its actuarial wiki. The wiki will be used to compile information about each Actuarial Exam, the different areas of actuarial practice, current actuarial research, and other general information about the profession. The wiki can be found at this link - Actuarial Wiki.
The wiki is based off of the same powerful wiki software that runs Wikipedia.org, the online encyclopedia. The wiki currently has nine actuaries contributing to the wiki that range from current students to actuarial science professors and even moderators from Wikipedia.org. It is our hopes to create the single most valuable wiki based study tool for actuaries online, completely free of charge.
The wiki is organized into four basic sections: General Actuarial Information (Finance, Investments, Health, Life, Pensions, Property & Casualty, Actuarial Software, Enterprise Risk Management, Actuarial Science Universities, and List of Actuarial Societies), Preliminary Exams (P, FM, MLC, MFE, C, VEE, CAS Exams 1-4), SOA Exams (Modules 1-8, DP, CSP, Fellowship Modules, EA Exams), and CAS Exams (CAS Parts 5-9).
The formation of the wiki is only the groundwork for the vast amount of actuarial knowledge that it will soon offer. Currently the Actuarial Outpost's Administrator, Tom, is setting up the structure for all of the information in the wiki, which is based off of the current actuarial exam syllabi. As it is 85% complete, it is ready to take on more detailed information on all of the topics covered by each exam.
Currently, only registered members who contact Tom for a wiki contributor account are allowed to edit the wiki. If you would like to join us in this project, the first step is to join the Actuarial Outpost Community by going to http://www.actuarialoutpost.com/register. Once a member, you can send a Private Message to Tom and let him know that you would like to help out.
Once your account has been upgraded to a Wiki Contributor account, you will be sent a basic wiki editor's crash course. It's easier than you think, and Tom and Avi are more than willing to help you with any questions you may have.

About The Actuarial Outpost
The Actuarial Outpost is the world's largest social networking site specifically made for actuaries. The Outpost itself has three basic subsections: jobs listings, actuarial news, and by far the most important, the discussion forums. These forums are broken into five major sections, subsections, and various number of forums in each subsection. This partitioning allows for the ability to find a specific forum dealing with near any area of actuarial science, as well as having sections exclusive to specific actuarial exams. One of the largest sections is one that deals with non-actuarial topics such as politics, surveys, and a special forum, known as "The Reef" where nearly anything goes; a place where actuaries may "let down their hair" as it were. To see it in action, go to – Actuarial Outpost Discussion Forum
Our Stats
Our stats speak for themselves. With well over 14,000 members, 125,000 discussion threads and over 2.7 million posts, it not hard to see that we are the largest gathering of actuaries world wide. With over 1,500 members logging in daily, and about 84,000 unique visitors per month, questions are answered/discussed usually within minutes of being posted. Join our actuarial community and see how we help each other pass actuarial exams – http://www.actuarialoutpost.com/register

Posted by Tom Troceen at 02:55 PM
December 14, 2007
Munich Re Appoints New President and CEO, Munich American Reassurance Company and New Head of North America (Life)
ATLANTA, Dec. 13 /PRNewswire/ -- Munich Re, a global leader in reinsurance, today announced the appointment of Michael DeKoning as President and Chief Executive Officer of Munich American Reassurance Company, effective January 1, 2008.
Mr. DeKoning joins Munich Re after 19 years with a large international financial services company, where he successfully assumed increasingly senior positions, including the leadership of a prominent worldwide life retrocessionaire, and most recently as Senior Vice President with responsibility for all product risk across the Americas and Asia.
He is a Fellow of the Society of Actuaries and of the Canadian Institute of Actuaries, as well as a Member of the American Academy of Actuaries and a Director on the Board of the Medical Insurance Bureau. Mr. DeKoning will be based in Atlanta, Georgia.
"Michael DeKoning is a highly respected industry veteran with a track record of proven leadership and innovation that will help us address our clients' needs across the United States," said Dr. Wolfgang Strassl, Member of the Board of Management, Munich Re. "We are very pleased to have him at the head of our U.S. Life operations."
Mr. DeKoning succeeds David Holland, who is retiring on January 31, 2008. Mr. Holland's outstanding contributions to the Company mirror the considerable leadership he has provided to the industry as a whole. A past president of the Society of Actuaries, he was also a member of the Board of Directors of the Life Office Management Association, where he served as Chair from 2003 to 2005. He also served as a Director on the Boards of the American Council of Life Insurers, the American Academy of Actuaries, and the Medical Information Bureau. He will be starting a second term on the Board of Directors of the Actuarial Foundation shortly, and is currently a Trustee of The Educational Foundation, Inc. at Georgia State University.
Mr. Holland will remain as Vice Chair of Munich American Reassurance Company's Board following his retirement.
The Company also announced the appointment of Mary Forrest as Chair of Munich American Reassurance Company, and Head of North America (Life), a newly created position, effective January 1, 2008. Ms. Forrest is a Fellow of the Society of Actuaries and the Canadian Institute of Actuaries.
"Mary Forrest is an ideal choice for these roles. She is client-focused, an inspired leader, and has proven her ability to achieve unprecedented levels of top line and bottom line growth. She has also improved our global business by promoting the development and transfer of expertise and best practices across the Munich Re Group as Chair of the Global Financial Reinsurance Task Force, team member for the Global Strategy Project, and through a number of other global initiatives," said Dr. Wolfgang Strassl, Member of the Board of Management, Munich Re. "She has demonstrated the precise qualities needed to ensure that the Canadian and U.S. operations work together optimally while retaining their unique identities." Mary Forrest has also been appointed President and Chief Executive Officer of Munich Re's Canadian & Caribbean life and health reinsurance operations.
Posted by Tom Troceen at 12:58 PM
February 07, 2005
Solution to Social Security Trust Fund Fraud and Actuarial Deficit Proposed by Author of 'The Looting of Social Security'
Economist and author Allen W. Smith, Ph.D., today released his proposed solution to the Social Security fraud problem and the long-term actuarial deficit. Smith's three-step proposal is outlined in this article, any guesses who he voted for?
1. President Bush should immediately discontinue his practice of spending the approximately $400 million in Social Security surplus that flows in each day, and he should instruct the Secretary of the Treasury to invest this money in marketable Treasury bonds.
2. The $1.6 trillion that has already been "borrowed" by the government and spent on other things must be repaid and invested in marketable Treasury bonds. Unlike Bush's proposal to borrow between $2 and $3 trillion to launch his privatization plan, borrowing the $1.6 trillion from the public and using it to pay off the debt to Social Security would not increase the public debt. The debt to Social Security would go down while the debt to the public would go up by an equal amount. If these two actions were taken, the Social Security trust fund would truly have the assets it will need to continue to pay full benefits until 2042. The Social Security Trustees could sell these marketable Treasury bonds in the open market as needed to supplement the declining payroll tax revenue without any additional action by the president or the Congress.
3. The above two steps would solve the short-term Social Security problem and leave only the actuarial deficit that will show up no earlier than 2042. That problem can also be fixed at this time with a single simple action. Remove the Social Security payroll tax cap of $90,000 per year so that those earning more than $90,000 will pay Social Security tax on their entire income just like everyone else. Those earning more than $90,000 have received such large tax breaks from the Bush income tax cuts, that they can certainly afford to pay the additional payroll tax.
Smith summarizes his view of President Bush's actions with regard to Social Security as follows:
"President Bush spent $509 billion of Social Security surpluses during his first term, and he continues to spend Social Security money for non-Social Security purposes each and every day while asking the public to believe that he really wants to 'save and strengthen' the program. His actions show no evidence that he truly wants to strengthen the system. They are more consistent with those of a person who wants to drive as many nails into the coffin of Social Security as possible. Now he is trying to drive a giant spike into that coffin to make sure the system, as we know it today, cannot survive in the long term. It is time for President Bush to be honest and truthful with the American people."
Allen W. Smith, who has been crusading for economic education and sound government fiscal policy for nearly three decades, holds a Ph.D. degree in economics from Indiana University. He is Professor of Economics Emeritus, Eastern Illinois University. The author of several books, including "The Looting of Social Security: How the Government is Draining America's Retirement Account," (Carroll & Graf, 2004) and "The Alleged Budget Surplus, Social Security, and Voodoo Economics," Dr. Smith has appeared on CNBC, CNNfn, and more than 100 radio talk shows to discuss Social Security.
CONTACT: Barbara Rugel (863) 206-4431 or Allen W. Smith (863) 206-4292;
email: ironwoodas@aol.com
Website: http://www.lootingsocialsecurity.com

Available Topic Expert(s): For information on the listed expert(s), click
appropriate link.
Allen W. Smith, Ph.D.
http://www.profnet.com/ud_public.jsp?userid=350721

Source: Allen W. Smith
Posted by Tom Troceen at 01:00 AM
February 03, 2005
2005 Enterprise Risk Management Symposium
May 1-3
Chicago, IL
The 3rd Annual Premier Global Event on ERM...
...Where Cutting Edge Theory Meets State of the Art Practice.
Overview:
The 2005 ERM SYMPOSIUM FEATURES:
An exceptional opportunity for financial service industry and corporate risk professionals to broaden their skills


Over 30 sessions presented by top industry professionals on the latest developments in ERM, risk management strategies, modeling, risk metrics, and capital management, among other topics


General sessions featuring chief risk officers and top risk management experts offering their perspectives on key risk issues facing many organizations

Interdisciplinary insights into the risk issues common to corporates, banking, asset management, insurance houses, and others


Special interest tracks allowing participants to choose sessions that fit their specific interests


ERM Essentials for Decision Makers Workshop (offered separately on May 1, prior to the conference) for senior managers who want to become better acquainted with the scope and goals of ERM
Who should attend:
THE 2005 ERM SYMPOSIUM TARGETS ALL RISK MANAGEMENT PROFESSIONALS, INCLUDING:
Chief risk officers


Chief financial officers


Chief actuaries


Risk managers


Investment professionals


ALM practitioners


Actuaries interested or practicing in risk management roles
By providing extensive opportunities for interaction with faculty and peers, this symposium is ideal for learning more about current and emerging risk management trends and practices, as well as keeping up to speed with the latest ERM developments.
The 2005 ERM Symposium is sponsored by:
The Society of Actuaries, the Casualty Actuarial Society and the Professional Risk Managers' International Association.
For more information go to http://www.ermsymposium.org

Posted by Tom Troceen at 02:22 AM
February 02, 2005
Strategy Analytics: Pay-as-You-Drive Insurance Schemes Not Commerically Viable; 3 Year Lag Time Required to Perfect Business Model

The new Strategy Analytics report, "Telematics Development in the Vehicle Insurance Market," reveals that Pay-As-You-Drive insurance will not translate into commercially viable, mainstream offerings in the next three years, despite the growing industry and consumer interest, and continued trials of this system.
Pay-As-You-Drive insurance (PAYD) schemes enable variable vehicle insurance premiums to be based directly on how much, and in some cases how well, when and where, a vehicle is driven, using data collated by an Electronic Data Recorder (EDR), or 'black box.' Across Europe and the US, a number of insurance companies have begun PAYD trials, including Norwich Union (UK), Progressive (US), Lloyd Adriatic (Italy) and AXA Insurance (Ireland). Information technology service provider, IBM, is involved in a number of trials across Europe and the US, and is very well positioned to take the lead as technology integrator.
Prohibitive launch costs, privacy violations, patent fees, "back office" data integration and difficulties in measuring the costs versus benefits will inhibit the immediate widespread launch of PAYD schemes. "While PAYD protects drivers from generalized assumptions, there are still major hurdles to overcome before PAYD insurance schemes are commercially viable; and these are not going to be successfully addressed for a number of years," says Clare Hughes, Analyst, Automotive Multimedia & Communications Service. "However, increasing government focus on road safety, the ability to verify insurance claims using tamper-proof vehicle data and the potential cost savings for insurance companies, commercial vehicle operators and the consumer, will drive the eventual introduction of commercial PAYD." Hughes continues, "The days of the once a year insurance premium will eventually disappear for the majority of consumers, with the rollout of risk-based variable monthly billing."
For a Pay-As-You-Drive Insurance Model, see www.strategyanalytics.com/press/pr00148.htm
About Strategy Analytics
Strategy Analytics, Inc., a global research and consulting firm, provides timely insights and strategic business solutions to companies operating at the convergence of information, communications and entertainment technologies. With worldwide headquarters in Newton, MA and principal offices in England, France and Germany, Strategy Analytics focuses on market opportunities and challenges in the areas of Automotive Electronics, Broadband, Telematics, Wireless Strategies and Enabling Technologies. For more information, see www.strategyanalytics.com.
Posted by Tom Troceen at 07:39 PM
February 01, 2005
Actuarial News Just Got A Little Bit Better
Actuarial News is officially launching the new site with all new bells and whistles. The first thing you might notice is the new layout. Yes, Einstein is gone, but not forgotten. Those who were here in the beginning, will remember the good ol' days with Super Einstein. All old articles have been stored in the new site, and can still be accessed through the search feature in the right column of the page or in the archives section.

New features include
Actuarial Wiki - For taking and leaving exam notes


Actuarial Radio - Listen to classical music while you work


Submit Articles - Take part with informing the actuarial community


So, what might inspire someone to completely remodel the entire site, you ask? Well that question can be answered in three words: faster, better, and better. Actuarial News is now on a newer and faster server that will allow you, the reader, a better experience and access more tools and toys for you to play with.
The largest addition to the new site is the Actuarial News Wiki. A wiki (pronounced "wicky", "weekee", or "veekee") is a website that allows users to add content, as on an Internet forum, but also allows anyone to edit the content. A defining characteristic of wiki technology is the ease with which pages can be created and updated. Pages can easily be reverted back to their past state if a user abuses the editing privilege and their ip address can be blocked.
The main purpose of the wiki is for leaving notes and asking questions about actuarial exams. So far, the wiki has a very basic layout, and will be growing all of the time. Please take a few minutes to contribute any knowledge you may have from Bay's Theorem to how options are priced in financial markets. Go to http://www.actuarialnews.org/wiki and see what all the fuss is all about.
You will notice that there are two options at the top of this page that are inactive, "radio" and "submit article." The radio will be an online radio station that can be listened to through any internet connection. When there is nothing in the actuarial interest to broadcast, the station will play nonstop classical music from all of your favorite composers. In the future we hope to be able to broadcast actuarial seminars and conferences with the permission of whoever is conducting the event. Times will be posted as these events unfold, and the expected first broadcast will be within the week.
The last issue is the "submit article" section. Do you sit at work and Google yourself, with no avail? Wouldn't you like it if for just once, you actually had something worthwhile show up with your name on it? Well here's your chance! If you have an event or idea that would be interesting to other actuaries, we want to hear about it. Your story can be anything from, your view point on a topic you heard discussed at a recent actuarial convention or even what happened at the company picnic. All authors that submit articles will be given full credit for their work (as one might expect), however all articles are subject to review.
We hope you enjoy the new website's design. Please explore around the site and wiki, and take the time to understand where we are going. Check back soon, as the site will be changing in the coming weeks with the first broadcast of Actuarial News Radio in a week, and your opportunity to publish your own articles within a few days. Contribute your ideas, knowledge and time, and make Actuarial News a better resource and a better community.
Thanks,
P.S. Check back soon as we move into full swing.
Posted by Tom Troceen at 06:00 AM
January 28, 2005
Asset Liability Management Techniques and Practices for Insurance Companies (New York)
The Society of Actuaries and Nexus Generations
When: April 4 - 7, 2005
Where: The Westin New York Times Square New York, NY
Senior Management, ALM Practitioners, Professionals, and Actuaries.
SOA Enrolled Actuary and Professional Development Credit The ALM Essentials course is approved for 180 non-core minutes and 3 units of Professional Development credit. The 3.5-day Techniques and Practices course is approved for 720 minutes of non-core credit and 15 units of professional development credit
Registration Information (including online registration)
Posted by Tom Troceen at 12:16 PM
January 26, 2005
Fitch Group Successfully Completes Algorithmics Acquisition
Fitch Group, Inc., a Fimalac SA company, has closed its acquisition of Toronto-based risk management firm Algorithmics. The terms of the transaction are the same as those announced at the time of the signature of the definitive acquisition agreement in mid-December 2004. The acquisition price is US$175 million. Algorithmics provides financial institutions with advanced enterprise risk management solutions that help them better measure and manage their financial risk.
About Fitch Group
Fitch Group is the parent company of Fitch Ratings, a leading global rating agency committed to providing the world's credit markets with accurate, timely, and prospective credit opinions. Fitch Ratings is dual-headquartered in New York and London, operating offices and joint ventures in more than 50 locations and covering entities in more than 80 countries. Fitch Group is a wholly owned subsidiary of Fimalac, S.A., an international business support services group listed and headquartered in Paris, France.
About Algorithmics
Founded in Toronto in 1989 in response to the complex issues surrounding financial risk management for the enterprise, Algorithmics is an international leader in enterprise risk management for financial institutions. Today, Algorithmics has one of the largest and most experienced teams in the industry dedicated to developing and delivering the industry leading Algo Suite of enterprise risk management solutions to over 150 clients in 31 countries through 15 offices in key international markets. Algorithmics was recently recognized as the leading technology solutions provider in market risk, credit risk, and operational risk in Risk Magazine's 2004 Technology Rankings.
About Fimalac
FIMALAC is an international business support services group based in Paris. Mr. Marc Ladreit de Lacharriere, is the founder and CEO of FIMALAC and is also Chairman of Fitch Group.
Posted by Tom Troceen at 05:22 PM
January 25, 2005
Demand For Key Account and Single Buyer Business Credit Insurance On Rise
Demand for key account and single buyer business credit insurance coverage is on the rise according to industry experts. This trend was brought to light during a recent roundtable discussion of business credit insurance brokers facilitated by Atradius Trade Credit Insurance.
"Across most industries and companies of all sizes, it is generally true that the top 20 percent of accounts represent approximately 80 percent of company revenues," says Atradius Vice President Arjan van de Wall, whose firm is the U.S. arm of Atradius Group, the second leading credit insurer in the world. "In some cases, the concentration of credit exposure among a few key customers is even greater."
"Key account coverage allows policyholders to move credit concentration risk off their balance sheet and cap company exposure," states van de Wall. "Key account policies cover a company's largest accounts as pre-approved by a trade credit insurer's buyer underwriters."
Single-buyer policies cover single or multiple shipments to one buyer and protect the seller from the date of the contract until the date of payment. A credit manager specifies the shipments to be covered and the length of time needed for the shipments to occur. The maximum policy period during which shipments can be made is generally one year.
"An excellent example of the benefits a key accounts policy can bring to the table is the case of a large energy trading company that wanted to establish working relationships with local suppliers of gas and electric power," says van de Wall. "The company's bank agreed to fund $25 million at the beginning of the program, which was not enough based on first-year growth projections.
"The funding potential for the program was limited by the fact that the three largest obligors were all single 'A' rated by Standard & Poor's and had concentration limits imposed on them by the rating agency's methodology. The energy company asked Atradius to insure the excess concentration, the amount of receivables over and above the concentration limits of the three largest obligors. The resulting credit enhancement enabled the bank to increase the advance rate from 65% to 85% and provide an additional $15 million in funding, while greatly reducing the energy company's exposure to credit risk."
While a typical premium rate for a whole turnover trade credit policy is approximately 0.1 to 0.5 percent of insured sales for domestic sales and about 0.2 to 0.7 percent of insured international transactions, key account policies can be tailored to fit any portfolio of risk, often resulting in more targeted coverage with lower premium payments. Single-buyer transactions must carry an S&P investment grade rating or equivalent and require a minimum premium of $100,000.
Posted by Tom Troceen at 02:56 AM
January 24, 2005
Einstein's math still works out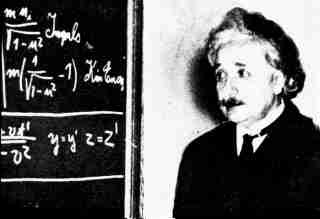 Nothing we know of zips along more quickly than light. Einstein, nearly 100 years ago, said it's not possible. For us, the speed limit makes strange sense: Go faster than light, and you could return before you've left, become your own grandpa, or other perform other leaps of cosmic logic.
In a study, ultra high-energy cosmic rays thought to originate in a collision of galaxy clusters are slamming into Earth's atmosphere at more than 99.9 percent of the speed of light. Measurements put the number at 99.9 followed by 19 more nines -- about as close to light-speed as you can get without splitting hairs.
Posted by Tom Troceen at 02:49 AM
January 20, 2005
Columbus Public School District hires consultants to focus on insurance fund
The Columbus Public School District could spend up to $590,000 on consultants over the next year to answer questions about the district' self insurance fund and to set a course for the future.
Tuesday afternoon, the school board approved contracts with the law firm of Squire Sanders & Dempsey LLP and Mercer Human Resource Consulting, Inc. Each firm will handle different aspects of the investigation and ongoing management of the district's insurance accounts.
Posted by Tom Troceen at 01:12 PM
Credit ban promotes fairness
State law mandates that drivers have auto insurance, so access to the coverage should hinge on what drivers do with their cars, not their credit cards. A legislative committee shouldn't stand in the way of Gov. Jennifer Granholm attempt to apply that principle. A rule her administration has proposed would forbid auto insurers' from using individuals' credit histories in setting rates.
Posted by Tom Troceen at 01:09 PM
January 17, 2005
Prozac may be hazardous to your health insurance
magine that many years ago, you suffered mild depression when you broke up with your significant other. You briefly sought mental health help.

Now you're happy and healthy, but you get a rude awakening when you try to buy individual health insurance: One by one, your applications are denied based on the six counseling sessions you had a decade ago, which are permanently recorded in your medical history.

Read the full story

http://www.katu.com/stories/74125.html
Posted by Tom Troceen at 01:30 AM
Insurance industry study: Stricter seat belt laws save lives
Seat belt laws that allow police to stop motorists for failing to buckle up have reduced death rates by 7 percent, according to a study released Thursday by the insurance industry.
The Insurance Institute for Highway Safety estimated that 700 lives could be saved each year if other states tighten seat belt laws.
Posted by Tom Troceen at 01:28 AM
January 14, 2005
Georgia Medicaid Program Saves $20 Million by Controlling Use of Anti-Ulcer Drugs
The Georgia Medicaid program reduced its prescription-drug costs by $20.6 million over a one-year period by requiring enrollees to get permission before filling prescriptions for anti-ulcer medications called proton pump inhibitors (PPIs). The savings were reported in a study published today in the American Journal of Managed Care by researchers at Express Scripts, the pharmacy benefit manager serving the Georgia Medicaid program.
Posted by Tom Troceen at 04:08 AM
January 13, 2005
Four Out of Five Major Financial Firms Now Have a Chief Risk Officer, Reflecting Tough Regulations, Increased Scrutiny, Deloitte Survey Says
Global financial services institutions are facing growing exposure to risk from a variety of factors, including mega-mergers, off-shoring, outsourcing, greater regulation, and the need to manage an increased volume of lending. These factors are causing a very large proportion of these institutions -- 81 per cent -- to establish the position of Chief Risk Officer (CRO), according to Deloitte's biannual Global Risk Management Survey released today.
The number of large institutions with chief risk officers has increased from 65 per cent since the last survey was conducted in 2002. The survey also shows that three quarters of CROs in financial services firms report to their chief executive or the board of directors. There has also been a 25 per cent increase in board-level oversight of risk management over the last two years.
Despite the increasing emphasis on containing risk, the survey shows, however, that enterprise risk management (ERM) continues to be an elusive goal for many institutions. In fact, less than one-quarter of survey participants say they are able to integrate risk across any of the major dimensions of risk type, business unit, or geography. Their focus in ERM is on measuring economic risks including credit, market, operational, and liquidity. While 38 per cent of respondents say they have integrated the organizational structure required to deal with these risks, only 15-16 per cent reported progress in integrating methodology, data, and systems.
The survey indicates that a tougher regulatory environment and increased scrutiny of financial institutions in the post-Enron business environment have contributed significantly to a greater emphasis on risk management. Reflecting this reality, the Bank for International Settlements (BIS) this year established a new capital adequacy framework for banks commonly known as Basel II, replacing guidelines created in 1988. The new framework significantly updated credit risk measurement approaches and introduced new methodologies for measuring operational risk and related capital charges.
Meanwhile, the Sarbanes-Oxley Act in the United States and similar legislation in other countries has elevated the importance of corporate governance, board oversight, internal controls, and financial disclosures -- with the threat of criminal prosecution for non-compliance.
Deloitte's fourth biannual survey, which serves as a global benchmark for risk management in financial services firms, contains responses from 162 financial institutions on six continents with assets totaling nearly $19 trillion. Approximately 65 per cent of the responses were from firms with assets ranging from $10 billion to more than $100 billion. The survey sample included responses from 12 financial services sectors in four broad categories: investment banking and related services, commercial banking, integrated financial services, and retail banking.
"Financial institutions are recognizing the need for strong risk management governance, now more than ever," said Jack Ribeiro, Managing Partner, Global Financial Services Industry, Deloitte & Touche LLP. "They are responding to increased expectations from regulators, counterparties, the public, and others to ensure sound governance of their risk management programs.
"While compliance with regulatory requirements is an imperative itself, we see major institutions using this opportunity to transform the way they look at economic capital and even their finance functions," Edward Hida, Partner and Leader, Financial Services Risk Management Services, Deloitte & Touche LLP continues. "A continuing challenge is the applicability and practicality of these efforts for smaller and mid-size institutions that may feel pressure from the development of more sophisticated capital approaches at larger institutions."
Additional survey findings

Credit Risk Management In the area of credit risk management, respondents reported significant progress since the 2002 survey. The influence of Basel II requirements, commercial credit market difficulties, and increased lending volume spurred by low interest rates in the consumer sector have caused management to focus more of their attention on strengthening their credit risk capabilities. As a result, 61 per cent of respondents are planning a high or moderate level of investment in the next 12-24 months for commercial credit, and 53 per cent for consumer credit. According to the survey, financial institutions have stepped up their efforts to improve such core capabilities as benchmarking internal ratings and using more sophisticated portfolio management methodologies and credit mitigation techniques.

Market Risk and Asset/Liability Management The survey showed that in terms of market risk, many firms are adding coverage of additional product types such as asset-backed securities. They also have increased their use of advanced modeling techniques such as event risk, and they are doing more stress testing, which indicates more attention is being paid to current market risk analyses. In the asset/liability management arena, the survey shows that financial institutions are building upon the core analytics and methods that have been in place.

Operational Risk Management According to the survey, operational risk management (ORM) continues to be a relatively new and developing field compared to the more established risk management disciplines, with the majority of respondents still in the beginning stages of implementation. However, the survey shows an increase over 2002 in the number of firms that have established ORM programs. The capability of ORM systems continues to be a challenge for a substantial majority of respondents who indicated that at least some improvement in functionality is needed.
Risk Systems and Technology While information technology is considered to be the key enabler of risk management architecture, respondents report a host of continuing challenges in developing adequate risk systems. More than half (52 per cent) cited a lack of integration among systems as a major concern and 42 per cent cited it as a minor concern. Lack of flexibility and scalability as well as performance issues were also noted as key challenges.
Improving regulatory related systems capabilities and implementing operational risk management and advanced credit risk systems were the three highest priority items cited by respondents in the systems development and technology area.
Extended Enterprise Solutions When it comes to off-shoring, near-shoring and outsourcing arrangements across a variety of corporate functions, survey respondents reported that information technology and application management was the only area where a majority (61 per cent) employed an extended enterprise solution (EES). Just less than half of the respondents use EES for call centers or back office processing.
Note to Editors
Survey Methodology
A comprehensive set of detailed questions addressing the key issues facing risk management of global financial institutions was completed using an on-line tool with invited participants comprising the senior risk management officers of the financial institutions. 162 of the top global financial institutions participated. Respondents broke out regionally as follows: seventeen percent of respondents were North American companies; 25% were South American companies; 26% were European companies; and 31% were from Asia/Pacific. Respondents answered questions which addressed the range of key risk management issues facing financial institutions including: Risk Governance, Economic and Regulatory Capital, Enterprise Risk Management, Credit Risk Management, Market Risk and Asset/Liability Management, Operational Risk Management, Risk Systems and Technology and Extended Enterprise Solutions.
For further information please visit: http://www.deloitte.com/
Posted by Tom Troceen at 03:14 AM
AIR Provides Insurers With Means to Analyze the Impact of Florida's New Deductible Law
AIR Worldwide Corporation has incorporated Florida's recently mandated annual hurricane deductible into its detailed catastrophe modeling system. Starting immediately, AIR can analyze the impact of the deductible changes on insurer portfolios.
"It is critical that we quickly understand how this new legislation will impact our book of business, since we may need to file rate adjustments before May 1," said Michael Cratem, vice president at Sunshine State, which writes a majority of its business in Florida. "AIR's ability to analyze the impact of calendar-year hurricane deductibles will provide insurers with the information necessary to ensure they are charging appropriate rates and to support rate filings."
The state of Florida bore the brunt of the damage from the 2004 hurricane season. ISO's Property Claim Services unit estimated that the state incurred almost $18 of the $22 billion total insured losses. According to the Florida House of Representatives, at least 30,000 policyholders experienced damage from two or more hurricanes, prompting the new legislation.
The new law, which takes effect on new or renewing policies starting on May 1, 2005, states residential policyholders will now have an annual hurricane deductible that would cover multiple events. Once the deductible is exhausted, losses from any additional hurricanes that year would be subject to the "all other perils" deductible for the policy, which is typically $500. Hurricane deductibles in Florida typically range from 2 to 5 percent of the insured value of the home.
"The action recently taken by Florida lawmakers will impact insurer portfolios in the coming year and may prompt some to file applications for rate changes," said Uday Virkud, senior vice president at AIR Worldwide Corporation. "The flexible architecture of our catastrophe models and systems enables AIR and our clients to rapidly respond to the deductible changes enacted by the state of Florida."
Posted by Tom Troceen at 02:59 AM
January 12, 2005
Insurer gives prize for ideas to curb lawsuits
Preventing lawsuits increasingly has been on the minds of physicians as medical liability insurance costs have escalated in the past few years. Now one insurance company wants to give an award to doctors and staffs who focus on risk management.
American Physicians Assurance Corp. through Jan. 31 is collecting stories from its 11,000 policyholders concentrated in Illinois, Indiana, Kentucky, Michigan, New Mexico and Ohio so that it can hand out the company's first "Excellence in Risk Management Award."
Posted by Tom Troceen at 02:30 AM
January 11, 2005
Michigan blacks paid insurance reparations
African-Americans in Michigan are being compensated by insurance companies that used a separate price structure for blacks in the 1960s. New York Life Insurance Co., Cincinnati Life Insurance Co. and American National Life Insurance Co. all reached settlements with Michigan residents in the past 12 months paying reparations for past discrimination, the Detroit News reported.
Posted by Tom Troceen at 12:22 AM
January 10, 2005
So what's an actuary . . . we know you know
Yahoo has launched it's beta version of a video search engine recently. Though you can bet the farm that actuary is not the most searched for term, we thought we'd give it a shot and this is what we came up with.
When you search for actuary or actuarial or actuaries only one video pops up. It's a short video of how the public sees the actuarial profession. Though, it still has the same stereotypes of the actuary, it is an all right insight for the young student to get a small glimpse into the profession.
Posted by Tom Troceen at 11:54 PM
January 04, 2005
Daniel Neary Named Mutual of Omaha Chairman, CEO
The Mutual of Omaha Board of Directors has appointed Daniel Neary Chairman and Chief Executive Officer of the company. Neary had served as president since August, 2003. The board will not move immediately to appoint a new president. All operations of the company will report directly to Neary. Neary joined Mutual of Omaha in 1975 as an actuary and went on to hold a number of key management positions within the group insurance area. He was appointed executive vice president of the group business unit in 1999 and under his direction, revenues for the unit rose to record levels.
Neary is only the fifth chairman of the 95-year-old company, following company founder C.C. Criss, V.J. Skutt, Thomas Skutt and most recently, John W. Weekly, who passed away on December 17.
Neary said Weekly's chief legacy is the company's solid financial foundation. "I am fortunate to follow in the footsteps of one of the giants in the insurance industry. Through Jack's vision and leadership, Mutual of Omaha achieved unprecedented success. My goal is to build on this exceptional foundation. We have a strong management team, accountable and engaged associates and a sound business strategy. The future for Mutual of Omaha is limitless."
As president, Neary appointed new leadership over two of the three business units and implemented a corporate business strategy that focused heavily on growing the company's core products. Those products include individual life, Medicare supplement and long term care insurance, as well as group life, disability and accidental death and dismemberment.
Neary is a member of the boards of directors of America's Health Insurance Plans (AHIP), Creighton University, Commercial Federal Bank and Commercial Federal Corporation, and serves on the board of trustees of the Strategic Air & Space Museum and the Boy Scouts of America Mid-America Council. In August, 2004, Neary served as chairman of the Juvenile Diabetes Research Foundation's Walk to Cure Diabetes. The walk achieved record participation and contributions.
A native of Carroll, Iowa, Neary earned his bachelor's and master's degrees from the University of Iowa. Neary's wife, Shirley, is a nationally recognized artist and was the 2004 recipient of the Nebraska Art Council's Individual Artist Fellowship. They have four children.
Posted by Tom Troceen at 02:04 PM
Alfa Corporation Completes Acquisition of the Vision Insurance Group
Alfa Corporation (Nasdaq/NM:ALFA) announced today that it has completed the previously announced acquisition of The Vision Insurance Group, LLC ("Vision"), a managing general agent. Alfa Corporation purchased Vision for $20 million in cash and stock with an additional purchase consideration of up to $14 million based on future performance.
Vision Insurance Group was founded in 1997 by John C. Russell, President, as a full-service managing general agency that currently writes nonstandard automobile insurance policies in nine states. The company is headquartered in Brentwood, Tennessee, and provides all underwriting, claims, actuarial and financial services on behalf of its contracted carriers. Vision's direct written premium for 2003 was approximately $62 million.
Alfa views this acquisition as an opportunity to expand its personal lines business in new markets through Vision's 2,500 independent agents. Alfa Corporation has formed an insurance subsidiary, Alfa Vision Insurance Corporation, through which Vision will write its nonstandard automobile business. Vision currently operates in Texas, Missouri, Indiana, Ohio, Virginia, Tennessee, Arkansas, Kentucky, and Florida. Both Vision and Alfa Vision Insurance Corporation will be wholly owned subsidiaries of Alfa Corporation.
Alfa Corporation is a financial services holding company headquartered in Montgomery, Alabama, and offers property and casualty insurance, life insurance and financial services products. Alfa Corporation is a member of the Alfa Insurance Group, which has combined assets of approximately $4 billion. Alfa Corporation's property and casualty subsidiaries are rated A++ and its life subsidiary, Alfa Life Insurance Corporation, is rated A+ by the A.M. Best Company. The common stock of Alfa Corporation is traded on the NASDAQ National Market under the symbol ALFA.
Posted by Tom Troceen at 02:01 PM
Review finds little proof diet plans work
Canadians resolving to go on a diet this new year may want to consider this: most commercial weight loss programs offer no real evidence that they actually work.
A review of 10 of the most popular weight-loss programs found that except for one, none offers proof that they work.
Posted by Tom Troceen at 01:48 PM
January 03, 2005
Major issues before incoming 109th U.S. Congress: Social Security, Asbestos, Tort reform . . .
Some of the major issues facing the incoming 109th U.S. Congress:
SOCIAL SECURITY: President George W. Bush aims to restructure Social Security to allow workers to invest part of their payroll taxes in stocks and bonds. . .
Posted by Tom Troceen at 12:51 AM
Historian on pension systems puts current crisis in perspective
London- Pension systems are in deep trouble around the developed world. Postwar baby boom populations are approaching retirement. People are living longer. Stock market contractions, in addition, have shrunk many funds' investments.
In short, the promises governments and companies made to workers years ago are at risk of faltering.
Posted by Tom Troceen at 12:45 AM
VW give out free insurance
Volkswagen decided this week that the insurance should come standard with their cars. The test case will take place in Illinois and Wisconsin on VWs sold between January 4 until March 31. Between these dates buyers with a valid driver's license will get 12 months of free auto insurance on the Beetle, Beetle convertible and Golf. This move is in response to declining sales for the past 3 years.
Posted by Tom Troceen at 12:43 AM
December 30, 2004
Obesity Raises Risk of Getting Pregnant
Being overweight dramatically increases the chances of women on the pill getting pregnant, scientists revealed today.
A woman who is overweight or obese is 60 percent to 70 percent more likely to conceive while taking an oral contraceptive than one who is slim, researchers found.
The reason for the higher pregnancy risk is not fully understood, but may be linked to the way contraceptive drugs are processed in people with excess body fat.
Posted by Tom Troceen at 03:33 AM
December 23, 2004
Assurant Promotes John A. Sondej to Senior Vice President and Controller; Miles B. Yakre to Senior Vice President, Corporate Actuary and Treasurer
Assurant, Inc. (NYSE:AIZ), today announced that it has promoted John A. Sondej to Senior Vice President and Controller, and Miles B. Yakre to Senior Vice President, Corporate Actuary and Treasurer. Both promotions will become effective January 1, 2005.

Currently Vice President and Controller, Mr. Sondej will continue to oversee several areas of Assurant's financial operations, including: S.E.C. reporting and compliance, Sarbanes-Oxley 404 compliance, accounting policies and procedures, budgeting and analysis, and corporate accounting.
Mr. Yakre, currently Vice President and Corporate Actuary and a co-chair of Assurant's Risk Management Committee, will continue to oversee Assurant's capital management and cash flow as well as the debt and commercial paper programs. He will also be responsible for actuarial oversight and reinsurance at the holding company.
"Both John and Miles have been key contributors to the company and played pivotal roles in our initial public offering earlier this year," said Rob Pollock, Executive Vice President and Chief Financial Officer. "They have seen the complexity of their positions grow as a result of our status as a public company and have both done an exceptional job in their expanded roles."
Mr. Sondej, 39, joined Assurant in 1998 as Assistant Vice President and Assistant Controller. Prior to joining Assurant, Mr. Sondej was Assistant Vice President and Director of Financial Audit for Reliance Insurance Group. He also worked at KPMG where he was Senior Audit Manager. A Certified Public Accountant, Mr. Sondej is a member of the New Jersey Society of CPAs, the American Institute of CPAs and the Financial Executives Institute. Mr. Sondej graduated Magna Cum Laude from Fairleigh Dickinson University in 1987.
Mr. Yakre, 36, joined Assurant Health's John Alden Life Insurance Company as an Associate Actuary in 1991. He held a number of key positions within the John Alden organization, including Vice President and Corporate Actuary, before joining Assurant in New York in 1999. A Fellow of the Society of Actuaries (FSA) and a Fellow of the Life Management Institute (FLMI), Mr. Yakre earned a B.S. from The Wharton School at the University of Pennsylvania in 1990. He is also a member of the American Academy of Actuaries.
Posted by Tom Troceen at 04:27 AM
December 22, 2004
Age-old conflicts
There is an inherent conflict of interest at the heart of the actuarial profession. Actuaries advise pension fund trustees as well as the sponsoring company. Actuaries will say that often these two groups want the same thing - a healthy pension fund. But that view is rather out of date. Companies increasingly want to plug pension gaps by spending as little as possible, while trustees have a duty to ensure the scheme is well funded. An interim review of the profession by Sir Derek Morris, published on Friday, pinpointed this conflict but suggested little to resolve it.
Posted by Tom Troceen at 01:52 AM
Hohmann Joins Conseco as Executive Vice President and Chief Administrative Officer
Conseco, Inc. (NYSE:CNO) today announced that James E. Hohmann has been named executive vice president and chief administrative officer of the company, reporting to Conseco's President and CEO William Kirsch.
"We are excited to welcome Jim to Conseco as the company's chief administrative officer," Kirsch said. "Jim is a first-class individual who enjoys extensive industry experience and a strong track record. Jim will play an important role in developing and implementing our strategy to transform the company into an industry leader. Personally, I am delighted to have the opportunity to work with Jim."
"Conseco is extremely well positioned in customer and product segments characterized by exceptional growth and value creation opportunities," Hohmann said. "I am very enthusiastic about joining the Conseco team. I believe in Conseco's leadership and its mission. I look forward to delivering success as part of its leadership team," Hohmann added.
As chief administrative officer, Hohmann will have responsibility for legal, actuarial, new product development, strategic planning and business development functions. He joins Conseco from XL Life and Annuity, where he was president and CEO. At XL, he was responsible for the creation of XL Capital's U.S.- based life insurance platform and related businesses, and formed XL Life and Annuity Holding. Prior to his tenure at XL, he was president, financial institutions, for Zurich Kemper Life, and before that, was managing partner of the Tillinghast Life Insurance Practice in Chicago for Towers Perrin.
Hohmann holds a Bachelor of Arts degree from Northwestern University, and an MBA from the University of Chicago. He is a Fellow of the Society of Actuaries and is a member of the American Academy of Actuaries.
Conseco, Inc.'s insurance companies help protect working American families and seniors from financial adversity: Medicare supplement, long-term care, cancer, heart/stroke and accident policies protect people against major unplanned expenses; annuities and life insurance products help people plan for their financial futures. For more information, visit Conseco's web site at www.conseco.com.
Posted by Tom Troceen at 01:51 AM
December 21, 2004
Homeowners Insurers Reverse the 'Curse' ... for Now
After two decades of poor financial results, the homeowners line is finally in the "sweet spot," according to a new study by Conning Research and Consulting, Inc. The Conning Research study, "Homeowners Insurance: The 'Curse' Is Reversed Until 2008," predicts a ratio of 104.5% in 2004 despite some of the worst catastrophe losses on record. The outlook is bright for 2005-2007, due to a favorable underwriting environment and a surge in insurer sophistication.
"From 1980 to 2002, the homeowners line found a way to lose money almost every year, often with new causes emerging just as older causes appeared to be solved," said Bruce Hale, analyst at Conning Research & Consulting. "Insurers brought many of these problems upon themselves. While some remedial actions began in the mid-1990s, the rewards only became noticeable in the profitable 2003 results."
However, the Conning study predicts an end to the recovery by 2008, since some of the current favorable factors are temporary opportunities. The turnaround will then be replaced by the old, margin-squeezing business cycle, according to the study.
"While the homeowners recovery is impressive, it appears that, overall, the line will revert to traditional market cycle dynamics," said Stephan Christiansen, research director at Conning Research & Consulting. "Yet by analyzing those same dynamics, effectively managed market leaders can succeed in avoiding the pitfalls and ensuring their long-term returns."
Posted by Tom Troceen at 05:55 AM
December 20, 2004
Kia Spectra gets worst crash test rating
The Kia Spectra is the first vehicle since 2001 to get the insurance industry's worst safety rating in a frontal crash test, according to results released Sunday.
The Spectra, a small, four-door sedan that starts at $13,240, got the Insurance Institute for Highway Safety's lowest rating of poor after a crash test dummy's head, chest and legs were injured in the 40 mph crash test. The last car to get that rating was the Chevrolet Cavalier in 2001.
Posted by Tom Troceen at 02:39 AM
Tower Group, Inc. Added To the Russell 3000 and 2000 Indexes
Tower Group, Inc., a specialized property and casualty insurer based in New York, announced that its stock has been added to the Russell 3000 and 2000 Indexes as of today. The Russell 3000 Index, compiled by the Frank Russell Company, is a ranking of the largest 3,000 U.S. stocks, as measured by market capitalization. Of these companies, the largest 1,000 comprise the Russell 1000 while the remaining 2,000 companies become the widely-used Russell 2000. At the close of trading on December 16, 2004, Tower Group's market capitalization was approximately $221 million.
Posted by Tom Troceen at 02:33 AM
December 17, 2004
Coventry First to Acquire Existing Pools of Life Insurance Policies
Coventry First, the leader and creator of the secondary market for life insurance, announced today that it has created a new business unit to locate and purchase existing life settlement and corporate owned life insurance pools.
The unit will initially target existing pools of life insurance policies that were created over the past several years by different life settlement providers and investment groups. Many such pools are available either due to a change in investors' objectives or due to investor discomfort with the actual cash flows versus expected cash flows.
"Life settlements are outstanding investments, but just as someone's need for insurance changes over time, the objectives of corporations and investors change over time," said Alan Buerger, CEO of Coventry First. "We estimate there is more than $2 billion currently invested in existing life settlement and corporate owned life insurance pools that will become available on the secondary market.
"The resale of policies that have been previously acquired by investors is expected to increase as the secondary market grows. As the creator of the secondary market and the largest company serving the market, the acquisition of existing pools of policies is a logical next step both for Coventry First and the market."
About Coventry First
Coventry First (www.coventryfirst.com) bridges insurance and capital markets to provide consumers with unprecedented financial opportunities. The company created the secondary market for life insurance and pioneered the resulting life settlement industry. Fueled by bold ideas, a deep understanding of life insurance, and impeccable standards, Coventry First continues to lead the market by opening new opportunities for consumers and the financial professionals who serve them. Headquartered in Philadelphia, Coventry First has received Standard & Poor's highest ranking as a consumer finance servicer of life settlements, the only secondary market firm ever ranked.
Posted by Tom Troceen at 04:17 AM
GEICO Announces Auto Insurance Rate Decreases for Phoenix Policyholders
GEICO announced today that it has reduced auto insurance rates for its policyholders in Phoenix. The average rate decrease is six percent for GEICO and GEICO General policyholders.

"Improved driver experience, which has resulted in a decrease in accidents and fewer losses for our company, is the main reason for the rate decrease," said Martha Furnas, assistant vice president and manager of the company's Tucson office. "We're glad we can provide our policyholders with some savings, and we hope to attract new customers with our lower rates."
Overall premium changes for individual motorists will vary depending on
factors such as the coverage they carry and discounts for which they qualify.
Posted by Tom Troceen at 04:14 AM
December 16, 2004
Brad Ritter named Vice President, Chief Actuary of Summit
Summit Holding Southeast, Inc. (Summit), a leading provider of workers' compensation insurance services, has named Brad Ritter, FCAS, to the position of Vice President and Chief Actuary. He is the first to fill this position for Summit.
Ritter, who is from Poynette, Wisconsin, worked with both the National Council on Compensation Insurance (NCCI) and the Assurant Group, headquartered in Boca Raton and Miami, respectively, before coming to Summit in 2001. He is a 1991 graduate of the University of Wisconsin-Stout. As a Fellow of the Casualty Actuarial Society (FCAS), Ritter is one of only about 2,500 actuaries nationwide who have passed the series of 10 rigorous exams required to be eligible for this status in the prestigious society.
As a top-ranking actuary, Ritter brings a finely tuned range of skills to his new Summit position. According to Rick Hodges, Summit President and CEO, "Ritter's appointment offers a new depth to our forecasting ability and outcome. As he continues to evaluate the financial impact of current economic, legal and social trends on our risk quotient, he will allow us to stretch ever further to provide the very best in workers' compensation services."
Summit Holding Southeast, Inc. -- based in Lakeland, Florida -- is part of Liberty Regional Agency Markets (RAM), a business unit of Boston-based Liberty Mutual Group. RAM is a group of regional property and casualty companies that distribute their products and services exclusively through independent agents and brokers, concentrating on small commercial and personal lines markets. Specifically, Summit offers workers' compensation products and services to more than 30,000 businesses in Alabama, Arkansas, Florida, Georgia, Kentucky, Louisiana, Mississippi, South Carolina and Tennessee.
Posted by Tom Troceen at 03:34 AM
Keith Gubbay Appointed Vice President, Chief Actuary at Sun Life Financial U.S.
Sun Life Financial U.S today announced the appointment of Keith Gubbay to the position of Vice President and Chief Actuary. In this position, Mr. Gubbay will oversee all actuarial functions for Sun Life Financial's U.S. operations and will report to Robert C. Salipante, President of Sun Life Financial U.S.
Mr. Gubbay joins Sun Life Financial (NYSE: SLF) from ING Americas, where he was Executive Vice President and Chief Actuary.
"Keith has extensive experience in product and financial management, distribution and marketing, mergers and acquisitions and strategic development," said Mr. Salipante. "We are very pleased to have someone with Keith's background join our organization."
Mr. Gubbay began his career with Imperial Life of Canada, in England. Subsequently, he moved to the U.S. where he joined Tillinghast/Towers Perrin. He joined Whitehall Financial Group in 1993 as Chief Financial Officer before moving to Life Partners Group in 1995 where he served as head of Corporate Development and Chief Actuarial Officer. Mr. Gubbay joined ING Americas in 1998 where he served in several senior executive roles.
Mr. Gubbay has a bachelor's degree in Economics from Sheffield University in England and received a master's degree in Business from Stanford University (Sloan Fellow). Mr. Gubbay is a Fellow in the Society of Actuaries.
Posted by Tom Troceen at 03:31 AM
December 15, 2004
Actuaries in Several Countries Addressing Concerns over Profession's Integrity and Credibility
MONTREAL, Nov. 17 -- CAS Press Release -- The actuarial profession in several countries is developing new rules and standards to affirm its integrity and competence to the public, the Casualty Actuarial Society (CAS) was told here.
Speaking at the Annual Meeting of the CAS, representatives of actuarial associations from Australia, Canada, the United Kingdom and the United States reported on efforts to strengthen the public's confidence in the profession.
Concerns about the actuarial profession's responsibility to the public have been generated recently by the financial problems of major insurers in Australia and the United Kingdom and criticism of the quality of actuarial opinions in the United States.
Mary Frances Miller, president of the CAS, said that the organization's board is looking at ways to improve the credibility of the profession, particularly with regards to doubts about the adequacy of stated loss reserves.
She pointed out that observers of the property/casualty insurance industry and users of p/c insurance company financial statements have expressed significant doubts about the adequacy of stated loss reserves.
She said the board identified a number of initiatives that are under consideration, including increasing the experience requirement for signing a statutory opinion, requiring the actuary to meet regularly with the company's audit committee (with or without management), requiring the audit committee to get an outside opinion, and having the signing actuary certify his/her opinion to the Securities and Exchange Commission.
Other suggestions, including requiring peer review, developing a public track record of opinion signers, and triggering an automatic Actuarial Board for Counseling and Discipline (ABCD) investigation when development exceeds a threshold are intended to "provide more backbone to the actuary," she said.
Graham E. Rogers, president of the Institute of Actuaries of Australia, reported that the collapse of the HIH Insurance Group and a subsequent government investigation raised issues for the actuarial profession which resulted in ways to enhance the standing of the profession and raise public awareness of the actuary's role.
"The actuarial profession is in the spotlight," said Rogers. "There are key issues concerning the proper and timely use of actuarial advice, and the public interest responsibility of actuaries."
Rogers said that the Royal Commission investigating the failure of HIH, the largest casualty insurer in Australia, identified under-reserving by the company as the major reason behind the collapse.
Rogers said that in his examination of the company's failure to heed actuarial advice, the government's chief investigator wondered: "Did anyone stand back and ask themselves the simple question -- Is this right?"
He said that in the wake of HIH, the profession in Australia launched a review of corporate governance standards for the profession.
These efforts include independent peer review of the actuary's work and improving support for actuaries in meeting disclosure duties and responsibilities.
Harvie Brown, president of the Faculty of Actuaries in the United Kingdom, pointed out that many of the same issues involving the actuarial profession had arisen in the wake of serious financial problems with guaranteed annuities sold by Equitable Life Insurance Company (UK). A government investigation into the company led to an independent review of the actuarial profession.
The profession responded with several initiatives it had been considering. One involved the revalidation of professional competence through continuing professional education and practicing certificates. "It is no longer acceptable just to have passed exams," said Brown. "The profession must demonstrate to the public that actuaries are also keeping themselves up to date."
To protect against conflicts of interest, an Independent Actuarial Standards Board, operating separately from the professional governing bodies, has been proposed to establish codes of professional conduct and ethics as well as technical standards.
The proposed board will set well-defined criteria for standards, identify when new or revised standards are required, and maintain an oversight and scrutiny of the process, but will not draft the standards, said Brown. Establishment of the standards will involve wide consultation, not just with actuaries, but others involved.
Meeting the public's expectations of the profession is a similar challenge for Canadian actuaries, said Brian FitzGerald, president, Canadian Institute of Actuaries.
"The Institute holds the duty of the profession to the public above the needs of the profession to its members," he said.
He observed that all actuarial organizations have rules of professional conduct and requirements for continuing education, and operate counseling and discipline systems.
FitzGerald identified several issues confronting Canadian actuaries. "One is the question of what input we should seek from people outside the profession," he said.
"While we have sought advice from non-actuaries and consulted with outside organizations when developing standards, we have not had the practice of having them sit on our councils and committees," FitzGerald said.
He said that the organization is discussing the addition of outsiders to its practice standards council and possibly its committee on professional conduct.
FitzGerald said there is an effort under way to strengthen ways of developing standards of practice. "We do not have an independent standard setting board, but I suspect there could be one in the future."
Robert E. Wilcox, president, American Academy of Actuaries, agreed that there will be "significant change in the way we practice and the standards of practice."
The Academy is considering steps to enhance the Actuarial Standards Board and the ABCD's independence by incorporating them separately and adding non-actuaries to selected committees, who would provide advice and vet standards before they are finalized.
In addition, the U.S. profession is considering an exposure draft of a new and expanded qualification standard. This is due to concerns expressed about the level of continuing professional development credit required for those signing statements of actuarial opinion, and how it compares with other professions as well as to actuaries in other countries.
The Casualty Actuarial Society is an organization dedicated to the advancement of the body of knowledge of actuarial science applied to property, casualty and similar risk exposures. The primary goal of the Casualty Actuarial Society is to provide education and research to help its members become leading experts in the evaluation of hazard risk and the integration of hazard risk with strategic, financial and operational risk.
Posted by Tom Troceen at 04:02 AM
Survey Shows Consumers are Unaware of Increase in Fake Insurance
At this time of year, there is no room in the budget for purchases that do not deliver value. Yet, the General Accounting Office reports the number of fake insurance policies sold to consumers is on the rise, resulting in $252 million in unpaid health insurance claims alone.
According to a survey released today, conducted by the National Association of Insurance Commissioners (NAIC), most of the public (74 percent) is unaware of the rise in fake insurance sales and the need for increased vigilance when purchasing insurance.
The survey also revealed that most Americans feel the information available from their state insurance department could be helpful in avoiding fake insurance (83 percent), but only 8 percent of adults surveyed said they have contacted their state insurance department to confirm the validity of an insurance provider before making a purchase.
As part of the United States' fight against the rise in fake insurance, the NAIC has launched a nationwide awareness campaign that encourages consumers to "Stop. Call. Confirm." before buying insurance.
"In the area of fake health insurance alone, the General Accounting Office reported 144 fake health insurers nationwide sold bogus policies to more than 200,000 policyholders between 2000 and 2002," said Diane Koken, NAIC president and commissioner of the Pennsylvania Department of Insurance. "This is simply unacceptable."
According to most states' laws, with very few exceptions, no insurance product can be sold by individual agents, brokers, or companies without the approval of the state insurance department. Fake insurance is any insurance plan intended to defraud consumers or businesses.
Everyone is at risk
"Fake insurance can touch anyone at any time with potentially disastrous results," said Koken. "Frequent targets of unauthorized health insurance plans are older adults and small businesses or associations looking to reduce health insurance costs."
Fake insurance is attractive because it is typically less expensive than legal policies. But that is because a fake policy does not provide sufficient - if any - coverage.
As a result of fake insurance policies, honest people and businesses are swindled, health is endangered, premiums stay high, and goods and services cost more.
Protecting yourself is easy
The NAIC recommends, if not absolutely sure you are dealing with a reputable, licensed insurance provider, look for three warning signs of fake insurance:
- Aggressive marketing and a high-pressure, "you must sign today" sales approach with lots of fine print and disclaimers
- Premiums that are 15 percent or more under the average price for comparable insurance products on the market
- Few coverage limitations
How can you protect yourself against fake insurance? The NAIC urges you to
STOP ... CALL ... and CONFIRM before buying insurance:
- STOP before signing anything or writing a check
- CALL your state insurance department; contact information is available at http://www.naic.org
- CONFIRM the company is legitimate and licensed to do business in your state
"If consumers will stop, call, and confirm before they buy insurance, they may save themselves the pain of unpaid claims," said Koken. "They also can help us track down and take action against the con artists who sell fake insurance."
About the survey
The poll was conducted as part of the Caravan telephone omnibus service of ORC International. It is based on telephone interviews conducted Nov. 11-14, 2004, with 1,013 adults in the United States who are 18 years of age and older. Half of the interviews were with women (50 percent) and half were with men (50 percent). The sample of telephone exchanges was based on random digit dialing to permit access to both listed and unlisted numbers. The results also have been weighted to take into account age, gender, race, and geographic region. In theory, the sampling error associated with these results is plus or minus three percentage points at a 95 percent confidence level.
Posted by Tom Troceen at 03:24 AM
December 14, 2004
Research and Markets: Direct Insurance is Increasingly the Preferred Method Used by Big Financial Services Companies to Deliver Their Personal-Lines General Insurance
Before the arrival of direct-distribution models, insurance brokers and other intermediaries were the main distribution channel of personal-lines insurance. This still applies to commercial lines, but personal-lines direct insurance is rapidly taking market share.
Research and Markets (http://www.researchandmarkets.com/reports/c10733) has announced the addition of Direct Insurance 2004 to their offering.
Direct Line set up the first dedicated direct insurance operation in the UK in 1985. The market share taken by direct players has increased steadily ever since, partly at the expense of companies' own sales staff and agents, and partly at the expense of intermediaries. The trend has intensified since 1999, when retailers also entered the market.
The obvious success of direct insurance companies prompted some traditional insurance players to set up their own distinct direct insurance brands. New entrants have also been attracted to the direct insurance market, because of the lower operating costs made possible by call-centre and Internet-based operations. The new entrants include utilities, retailers and affinity groups.
The trend has also displayed specialisation in the distribution chain as distributors of personal lines have become increasingly separated from underwriters, with each tackling their specialist cost bases. Many market participants have set up partnerships with companies able to offer economies of scale in terms of expertise, or with access to large numbers of customers.
Direct insurance companies have developed strong brand names to differentiate them from their fiercely competitive rivals. Their publicity (such as `Quote Me Happy' from Norwich Union Direct or `Just AAsk' from the AA) reinforces their differences from their rivals and their `no nonsense' approach to customer needs.
The direct insurance industry is aggressively innovative in using technology to gain speed in obtaining competitive quotations. Direct insurers invest heavily in information technology (IT), and make considerable use of customer relationship management (CRM) techniques to supplement their call-centre and Internet sales opportunities.
This research indicates that clients are more likely to select an insurer based on convenience, rather than on price or even on reputation. The research also shows that usage of the Internet to buy insurance policies remains low, compared with telephone-, broker- or branch-mediated purchases. Despite the rise in direct insurance, the ability to purchase insurance from a branch office remains important to many customers.
In due course, the development of websites and of digital television may alter the picture, and the share of direct insurance distribution may increase even more. However, the introduction of more technology will also aid brokers, and their share may eventually cease to shrink.
For more information visit http://www.researchandmarkets.com/reports/c10733
Posted by Tom Troceen at 12:52 AM
Smell test may predict Alzheimer's disease
A simple scratch and sniff test may help doctors identify patients with Alzheimer's disease, researchers said Monday. They found that patients with early Alzheimer's disease may be unable to smell certain odors, including strawberry, smoke, soap and cloves.
Posted by Tom Troceen at 12:36 AM
Drive Insurance From Progressive Launches New Web Site for Independent Agencies and Consumers
The Progressive group of companies, the third largest auto insurance group in the country based on premiums written, today announced the debut of its newest Web site, driveinsurance.com, highlighting the important role that independent agents and brokers play in Progressive's business model. Drive Insurance from Progressive(SM) is the new brand designed to help independent agents and brokers grow their business and was introduced by the company in September.
The Web site is a key component of Drive's marketing campaign, which communicates to consumers the advantages that independent agents provide over captive agents. Consumers who see Drive television advertising will be directed to driveinsurance.com to get more information and to find a local agency.
-- Find an Agent - Consumers can search for an independent agency that sells Drive(SM) products, using criteria as general as a ZIP code and address or as specific as products offered and languages spoken at the agency. The Web site will list up to 10 local agencies, their contact information and e-mail/Web site link (if applicable).
-- Get an Online Quote - Consumers can get an auto insurance quote and have their referral information sent electronically to an agency of their choice to complete the sale.
-- Manage Your Policy - Drive customers can login for convenient, secure, 24-hour access to their policy. They can make payments, view and print policy documents, track claims, make routine policy changes, and more, but are referred back to their Drive agency for more complex changes.
The Web site also offers independent agents and brokers valuable marketing opportunities through the Find an Agent and quoting/referral functions. "We've been talking to agents about the Drive brand for a few months now, and the biggest 'buzz' we hear from them is about driveinsurance.com," said Bob Williams, group president, Drive Insurance from Progressive. "They're pleased that we're applying our Internet know-how to a Web site designed for people who buy from agents, and are really excited at the chance to use the site to help grow their agencies. We'd love for consumers as well as agents and brokers to give driveinsurance.com a test drive."
The Progressive group of insurance companies, in business since 1937, is the nation's number one writer of auto insurance through independent agents and brokers, according to premiums written. Progressive companies using the Drive Insurance from Progressive brand comprise a group that is the largest writer of personal auto, motorcycle, recreational vehicle and boat insurance through independent agencies in the U.S., based on premiums written. Agents and brokers can login to Drive's agency-dedicated Web site, ForAgentsOnly.com (FAO), to access customer policies, state and countrywide news, and other interactive features. The Common Shares of The Progressive Corporation, the holding company, are publicly traded at NYSE:PGR. More information can be found at driveinsurance.com.
Posted by Tom Troceen at 12:35 AM
America's Fourth-Largest Mutual Life Insurance Company Adds Sana Security to Its Enterprise Security Arsenal
Sana Security, Inc., a leader in intrusion prevention software (IPS), today announced that The Guardian Life Insurance Company of America (Guardian) has selected Sana Security's Primary Response(R) for its distributed enterprise as part of its overall information security and protection strategy. Additionally, Guardian will deploy Sana's Attack Shield Worm Suppression (WS), to protect PCs across Guardian's organization and those of its corporate affiliates nationwide to ensure that critical networked resources available to distributed users are protected.
As the fourth-largest mutual life insurance company in the U.S., Guardian supplies employee benefit programs to more than 5 million participants. With more than 5,000 employees, approximately 3,000 financial representatives, and nearly 100 agencies nationwide, Guardian requires a security technology strategy that scales across the entire enterprise while providing real-time protection for mission-critical servers and PCs to defend against known and unknown threats including viruses, worms, and zero-day attacks. Sana Security's suite of intrusion prevention products provides Guardian the combination of advanced out-of-the-box and adaptive protection required to defend against these attacks.
"At Guardian, we believe that effective security strategy aligns with business goals and objectives, taking a measured approach to reliability, availability, confidentiality, asset protection, and compliance. We selected Sana Security's products because we believe they provide scalable proactive prevention and response capabilities for our enterprise, while meeting our operational business, cost, and efficiency requirements," said Marc S. Sokol, CISM, CHS-III, Chief Security Officer, Guardian. "Our relationship with Sana Security advances our protection strategy by deploying what we believe to be the most functionally and cost effective security technologies, avoiding excess administrative costs often associated with traditional rule, policy or signature-based security products."
"Intrusion prevention technologies have changed the security market. Intrusion prevention products have been seen rapid and broad adoption in the enterprise," said Greg Young, director, Gartner, Inc. "Security has become an operational function within the enterprise, and products which have an exploit rather than vulnerability focus are superior. Careful product selection protects server applications and PCs without driving IT costs and resources higher."
The combination of out-of-the box protection and adaptive profiling technology continues to address the enterprise need for a high performance, scalable product, and the ability for IT to easily manage the security of its assets.
"In order to attain an effective, in-depth security strategy across the enterprise on a global scale, corporations need to strategically align innovative and proven technologies with the value of their information assets," said Timothy Eades, senior vice president of marketing, Sana Security. "Primary Response(R) and our newest product, Attack Shield WS, are examples of the rapid adoption of host-based intrusion prevention and client protection software designed to meet HIPAA and SEC regulations and provide our customers with the online freedom to conduct their business more productively."
With Sana Adaptive Profiling Technology (SanAPT), Primary Response not only detects and prevents unexpected file and process executions that are determined to be a threat, but also provides granular, out-of-the-box protection against destructive worms. As a single solution across all mission-critical applications, Primary Response protects standard applications such as IIS, Apache and iPlanet web servers, complex applications such as Microsoft Exchange(C), PeopleSoft, SAP and Oracle, and, of greater importance, custom developed applications against known and unknown attacks across the enterprise. Primary Response is centrally managed, designed to operate almost completely independent of IT administration, enabling it to be quickly deployed and configured to effectively scale across hundreds of enterprise servers with unmatched manageability and performance.
The introduction of the Attack Shield family of innate defense modules significantly expands Sana's security portfolio to include built-in client endpoint security, while leveraging core technology components that Primary Response server customers rely on today. With Attack Shield products real-time, out-of-the-box protection from targeted attacks is a reality -- no signatures are required and updates are a thing of the past. Instantly upon software installation, Attack Shield Worm Suppression (WS) protects systems from known and unknown network worm attacks that target core Windows services. Not only is the product easy to use, but it also complements existing antivirus solutions by protecting systems against worms that bypass traditional processes. Providing this additional layer of security delivers immediate value to organizations by ensuring business continuity and reduced operational costs, while enabling simple, secure computing in Internet-connected businesses and government entities worldwide.
Posted by Tom Troceen at 12:32 AM
December 13, 2004
Announcement: IME 2005, Québec
The École d'actuariat of Université Laval will host the 9th International Congress on Insurance: Mathematics and Economics on July 6-8, 2005. The Congress will feature invited talks by Andrew Cairns (Heriot-Watt University, Scotland), Jan Dhaene (Katholieke Universiteit Leuven, Belgium) and Gordon Willmot (University of Waterloo, Canada).
Prior to the Congress, the École d'actuariat also hosts two days of Short Courses of six hours each on two different topics. In one course, Jan Beirlant (Katholieke Universiteit Leuven, Belgium) will speak on "Extreme Value Analysis and Applications to Reinsurance". In the other course, Gordon Willmot (University of Waterloo, Canada) will speak on the "Analysis of the Insurer's Surplus and Related Quantities". These courses should appeal to researchers and practitioners alike.

Over the past eight years, the IME Congress has established itself as one of the main actuarial conferences worldwide. The Congress provides researchers --- actuaries and non-actuaries --- with the opportunity to present their latest work in the general area of Actuarial Science. Topics covered are relevant to the aims and scope of the international journal "Insurance: Mathematics and Economics". More information is available in the attached Call for Papers.

In 2005, the Congress and Short Courses will be held in historic Québec during the lively International Summer Festival. The old quarter of Québec was declared a world heritage site by UNESCO in 1985. This is the only fortified city in North America. The host of the Congress, École d'actuariat, distinguishes itself by its comprehensive specialized degree in Actuarial Science. The ten Faculty members are active in fields of Actuarial Science such as Risk Theory, Life and Non-Life Insurance, and Pension Mathematics. The École d'actuariat also hosted the 36th Actuarial Research Conference in 2001.
For registration in the Congress and all related information, see the
web site

http://ime2005.ulaval.ca/

We look forward to seeing you in Québec next summer!

Best regards,


Vincent Goulet, on behalf of the IME 2005 Organizing Committee


=== IME 2005 Organizing Committee ===

Vincent Goulet (Chairperson), Claire Bilodeau (Vice-Chairperson),
Hélène Cossette, Michel Jacques, Andrew Luong, Étienne Marceau

=== IME 2005 Scientific Committee ===

Étienne Marceau (Chairperson), Hélène Cossette, Michel Denuit, José
Garrido, Hans U. Gerber, Marc J. Goovaerts, Michel Jacques, Rob Kaas,
Sheldon X. Lin, Andrew Luong, Elias Shiu.

=== Contact ===

Vincent Goulet
Email: info@ime2005.ulaval.ca
Phone: (+1) 418-656-5736
Fax: (+1) 418-656-7790
Posted by Tom Troceen at 04:21 PM
December 10, 2004
A.M. Best Comments on its Ratings Subsequent to the World Trade Center Verdict
After a preliminary assessment of the impact of the recently announced verdict that the 9/11 attack on the World Trade Center was two insurable events, A.M. Best Co. does not believe this decision, itself, will result in any rating changes for the nine insurers affected (see list below), or for their reinsurers.
The two occurrence verdict will result in an additional $1.1 billion of losses for the named insurers and their reinsurers. Most of the affected carriers have commented that the verdict will have minimal or no impact on 2004 earnings. However, had the verdict been favorable to the insurers, reserves previously held for this potential decision could have been allocated elsewhere or added to earnings. In addition, Best notes that those insurers that did not hold reserves for this outcome may incur a charge to earnings and/or a reduction in their financial flexibility related to their ability to fortify other potential weaknesses in the balance sheet.
Despite these potential impacts, given the diversification of the losses, the strength of the companies affected and, most importantly, their favourable 2004 earnings to date--including the significant weather events--the overall financial strength of each of these companies remains supportive of the assigned ratings.
The nine insurers involved are: Allianz Global Risks United States Insurance Company., a subsidiary of Allianz A.G.; Travelers Indemnity Company and Gulf Insurance Company, both now part of St. Paul Travelers Companies. Inc.; General Electric subsidiary Industrial Risk Insurers; Royal Indemnity Company, an affiliate of Royal & Sun Alliance Insurance Group plc; Fairfax Financial Holdings Ltd.'s TIG Insurance Company; Tokio Marine & Fire Insurance Company, a unit of Millea Holdings Inc.; Twin City Fire Insurance Company, a subsidiary of Hartford Financial Services Group Inc.; and Zurich American Insurance Company, a unit of Zurich Financial Services Group.
Posted by Tom Troceen at 02:08 AM
Co. Offers Lifetime Phone Calls for $999
RNK Telecom consulted actuarial tables and considered the average U.S. life expectancy of 77.4 years in setting the suggested one-time price for its Voice over Internet Protocol (VoIP) service plan, said Richard Koch, president and chief executive.
Posted by Tom Troceen at 02:06 AM
Insurers chop martial arts troupes
Shanghai's Peking Opera House is having trouble buying proper insurance for its martial arts performers due to the profession's high risks and attendant high cost of coverage.
Tightrope walkers and lion tamers in other performance groups said they're facing the same problem. Insurance companies, meanwhile, said they're simply practicing basic business economics. Higher risks, they pointed out, bring higher premiums.
Posted by Tom Troceen at 01:50 AM
December 09, 2004
CANADA PENSION PLAN FINANCIALLY SOUND: CHIEF ACTUARY
The Canada Pension Plan is financially sound for at least the next half century at the currently legislated 9.9-per-cent contribution rate, according to the 21st Actuarial Report on the Canada Pension Plan, which was tabled in Parliament today by Minister of Finance Ralph Goodale.
"Canada is one of the few countries in the world with a rock-solid public pension system," said Minister Goodale. "Canadians can therefore continue to have confidence in the Canada Pension Plan and can count on it as an important part of their retirement savings."
Chief Actuary Jean-Claude Ménard's report will serve as the basis for federal and provincial finance ministers' statutory three-year review of the Canada Pension Plan in 2005. In preparation for this review, the report will be reviewed by a panel of three well-respected independent actuaries, who will report publicly on their findings.
The report is available on the Web site of the Office of the Superintendent of Financial Institutions at
http://www.osfi-bsif.gc.ca/eng/office/actuarialreports/index.asp#cpp.
Posted by Tom Troceen at 03:52 AM
The Hartford Brings 'Quote Marine,' the new eSubmission Tool, to Builders Risk Insurance Coverage; Agents, armed with a trusty mouse and keypad, now can place builders risk accounts, even bind a builder, in minutes.
The paper application for Builders Risk coverage has gone the way of the thatched roof, replaced by electronic application submission, rating, quoting and binding from The Hartford Financial Services Group, Inc. (NYSE:HIG). As a result an agent may be able to place marine coverage in minutes instead of days.

The Hartford's powerful new Quote Marine technology tool lets agents easily sell, service and manage Builders Risk accounts -- day or night -- right from The Hartford's Electronic Business Center (EBC) portal. Builders Risk is the first of a series of marine products that will be available through this tool.
Builders Risk insurance is an inland marine coverage that protects the significantly increasing value of property as it moves from breaking ground to completion. Builders Risk generally covers the building under construction, building materials (in-transit or storage) and certain loss of rent.
"Agents and brokers who write marine coverages want to spend their time managing customer relationships and bringing in business instead of wading knee-deep in paperwork and follow-up phone calls," said Scott Shapiro, vice president of Marine at The Hartford. "We've streamlined the process so agents can concentrate on what really matters to their business."
Quote Marine enables agents to submit an application by completing as few as five concise screens. While the client waits, agents also can test the effect of different deductibles and other options on premium. If the account meets online underwriting guidelines, it can be bound and the sale completed before the client hangs up the phone or leaves the agent's office.
The electronic rating, quoting and binding capability applies to new construction projects with up to $15 million in completed value. Wood-frame construction projects are not eligible. An application that does not meet online underwriting guidelines is automatically sent to a marine underwriter for consideration and will receive a response within two business days.
Beyond its ease in placement, The Hartford's Builders Risk policy is an exceptionally broad product, protecting even the profit the contractor has earned as of the date of loss. Also recognizing that rebuilding may become more expensive over time, The Hartford's Builders Risk covers replacement costs rather than actual cash value, and additional costs when a new ordinance or law adds to the cost of rebuilding. Please refer to the terms of your policy with respect to the specific limits and coverages provided by a Builders Risk policy. Coverages may not be available in all states.
"We created an inclusive product that is fast and easy to sell, service and manage electronically through our Electronic Business Center. So whether it's writing a policy at six in the morning, checking on a claim at 10 p.m. or reviewing a commission statement on Sunday afternoon, doing marine business with The Hartford can be quick and convenient. This is all part of our approach to be the company of choice for marine business," said Shapiro.
The Hartford has pioneered a host of technology breakthroughs to make it easier for agents to write personal lines and small commercial business and, more recently, middle market business. Quote Marine is the insurer's first electronic submission tool for a marine product, and the company has begun development to extend similar electronic capability in 2005 to other marine products.
Quote Marine is available to agents registered to use The Hartford's Electronic Business Center. For further information, agents can contact their representative at The Hartford or call The Hartford's Agency Interface Services Team toll free at 877-322-4833.
The Hartford's marine insurance department insures both ocean marine (ocean cargo, vessels/hulls) and their related liability; and inland marine (buildings under construction, fine arts, sophisticated computer equipment, etc.). Stand alone property can also be underwritten through Hartford Marine.
The Hartford is one of the nation's largest financial services and insurance companies, with 2003 revenues of $18.7 billion. The company is a leading provider of investment products, life insurance and group benefits; automobile and homeowners products; and business property-casualty insurance. The Hartford's Internet address is http://www.thehartford.com/ .
Some of the statements in this release may be considered forward-looking statements as defined in the Private Securities Litigation Reform Act of 1995. We caution investors that these forward-looking statements are not guarantees of future performance, and actual results may differ materially. Investors should consider the important risks and uncertainties that may cause actual results to differ. These important risks and uncertainties include those discussed in our Quarterly Reports on Form 10-Q, our 2003 Annual Report on Form 10-K and the other filings we make with the Securities and Exchange Commission. We assume no obligation to update this release, which speaks as of the date issued.
Posted by Tom Troceen at 03:51 AM
December 08, 2004
LexisNexis RiskWise Launches Service to Combat Insurance Fraud
The LexisNexis® RiskWise® Rate Evasion Evaluation service helps insurance providers prevent application and premium fraud using sophisticated models powered by public records data. Industry studies have shown that the estimated annual cost of insurance fraud is between $85 billion and $120 billion. In 2002, industry studies have shown that nearly $14 billion was lost to auto insurers through rate evasion. This number has been compared to equaling approximately 10% of personal auto insurance premium revenues industry-wide.
Many insurance companies have formal anti-fraud programs, but application and premium fraud (or "rate evasion") has proven difficult to stop or even identify. Rate evasion typically occurs when a potential customer or agent falsifies application information to obtain a lower premium. For example, to avoid paying higher insurance rates, an individual applying for car insurance may misrepresent garaging location, ownership or identity.
Existing solutions for preventing rate evasion have fallen short, according to Seth Perlmutter, Vice President of Insurance Services at LexisNexis: "Current processes are manual, inconsistent, subjective, time consuming, and are not usually effective at identifying applications with high risk of fraud or misrepresentation."
"As part of the new suite of Fraud Triage applications from LexisNexis, the Rate Evasion Evaluation solution allows providers to quickly and cost- effectively improve loss ratios through accurate application and policy assessment," said Perlmutter.
The service helps carriers and their agents address rate evasion, detect fraud or misrepresentation on applications, such as garage address, ownership and or registration, identity, property characteristics, or an unreported "youthful driver" in household as well as additional drivers in the household. To combat fraud, LexisNexis Rate Evasion Evaluation will:
     - Verify information using multiple databases in either an FCRA or non-
       FCRA environment.
     - Validate and verify that the information provided is real - including
       personal identity, date of birth, address, phone number, vehicle
       registration, garage location, vehicle characteristics etc.
     - Identify application misrepresentations during the underwriting process
       or anytime during the life of a claim.
     - Return a unique customized score that identifies the areas of risk
       while providing supporting information.
     - Provide results via batch or system-to-system processing.


Reducing fraud can help support initiatives to help lower premiums for honest policyholders. To cover the cost of insurance fraud, the National Insurance Crime Bureau estimates that all Americans pay $200 to $300 in increased insurance premiums each year. Yet, the Insurance Research Council reported in a joint 2002 study that only 25 percent of insurers thoroughly
investigate cheating on insurance applications, and even fewer companies
investigate insiders such as employees and agents who commit premium fraud.
Posted by Tom Troceen at 01:05 AM
December 07, 2004
One way to break the trend
Companion HealthCare and BlueCross BlueShield of South Carolina have sent educational Fitness DVDs on preventing childhood obesity to all the elementary schools in South Carolina for use in the classroom.
The DVD, "Max's Magical Delivery, Fit for Kids," was produced by the U.S. Department of Health and Human Services with The Discovery Channel and in partnership with The American Academy of Pediatrics, the American Academy of Family Physicians and FitTV. The DVD focuses on preventing childhood obesity through exercise and nutrition.
In South Carolina, Companion HealthCare and BlueCross were joined by the South Carolina Alliance for Health, Physical Education, Recreation and Dance and a new organization, the South Carolina Coalition for Obesity Prevention and Education, in providing the DVDs to the schools at no charge.
The DVD targets children ages six to nine and includes sections for children and parents. The children's section can be used in the classroom and is interactive and engaging in teaching the importance of regular physical activity and proper nutrition and the positive effects of these on their bodies.
"Childhood obesity is a growing threat to our children," said Dr. Laura Bird Long, chief medical officer of Companion HealthCare. "Over 15 percent, or nine million, children in the United States are overweight and one out of seven is obese, which is triple the rate of 20 years ago."
"Children who are obese have greater risks for life threatening diseases as well as other illnesses that affect quality of life," said Dr. John M. Little, chief medical officer of BlueCross BlueShield. "Lack of physical activity and poor eating habits are key factors in the obesity epidemic. We hope the 'Max' DVD will help educators in South Carolina teach their young students healthy lifestyle behaviors."
Posted by Tom Troceen at 02:06 AM
NAIC Elects 2005 Officers
The National Association of Insurance Commissioners (NAIC) elected four officers for 2005 during the NAIC Winter meeting in New Orleans, including a newly created position of president-elect to effectively serve a two-year term that transitions into the presidency.
Members elected Pennsylvania Insurance Commissioner Diane Koken as NAIC president, Maine Insurance Superintendent Alessandro Iuppa as president-elect, Oregon Insurance Administrator Joel Ario as vice president, and Kansas Insurance Commissioner Sandy Praeger as secretary-treasurer.
Posted by Tom Troceen at 12:18 AM
Calif. Releases 2005 User Funding/Fraud/Uninsured Employer & Subsequent Injury Fund Rates
The California Department of Industrial Relations (DIR) has issued 2005 assessment rates for User Funding, Anti-Fraud Programs, the Uninsured Employer Benefit Trust Fund and the Subsequent Injury Benefit Trust Fund. State law requires insurers to collect money from employers to cover 100 percent of the Division of Workers' Compensation budget, fund the Department of Insurance and local District Attorney workers' comp antifraud efforts, pay benefits to injured workers whose employers were uninsured, and to provide for those who suffer from previous and serious permanent disabilities and impairments.
Posted by Tom Troceen at 12:01 AM
December 06, 2004
Anthem Blue Cross and Blue Shield Offers New, Affordable Plans to Meet the Needs of the Uninsured
To combat rising health care costs and meet the needs of the growing numbers of the uninsured, Anthem Blue Cross and Blue Shield (Anthem) is introducing its new Blue Access(SM) Economy plan, designed to provide a solid foundation of basic health coverage, including arange of deductible options, a prescription drug card, and office visitco-payments
The Blue Access(SM) Economy plan (PPO) is now being sold to individuals and families in Indiana, Kentucky, and Ohio. By far the largest provider of individual coverage in the Midwest, Anthem listened to the needs of consumers and designed this plan specifically for individuals who need the security of a health plan at a price they can afford.
As health care costs continue to rise, people are realizing that they need coverage for prescriptions and office visits, while also protecting themselves in case of catastrophic health emergencies. According to research, unexpected medical bills play a major factor in half of the individual bankruptcy filings in America today.(1) Some of the most common medical emergencies are: a coronary bypass-cost $54,236, an appendectomy-cost $11,360, a brain MRI-cost $2,218.(2) Anthem Blue Access(SM) Economy plan offers coverage for these kind of high cost medical procedures for individuals and families. Consumers can also select from a range of deductible choices ($500, $1000, and $1,500) to fit their personal budget.
"When people actually see that affordable health coverage is within their reach, and begin to feel the security that comes with knowing they and their families are protected from financial disaster due to unexpected medical emergencies, they are amazed this kind of coverage is available at such reasonable rates and they have gone so long without it," said Jude Thompson, Vice President Midwest Individual Business.
In 2003, 87,000 people from the ranks of the uninsured purchased a health plan from Anthem nationwide. In the Midwest, about one-third of new members who purchase Anthem individual coverage under 65 years of age, have no prior health coverage.
"Anthem is trying to let people know that affordable health plans are available, and premiums can be a real bargain compared to the risk of staying uninsured. Consumers are becoming more involved in their health care decisions and are much more aware of costs, thus becoming more prudent purchasers of health services," said Rolf Provan, Vice President of Consumer Marketing, Anthem Midwest region.
All the privileges that come with being a member of Anthem Blue Cross and Blue Shield: access to one of the largest networks of physicians and providers in the nation, the ability to use BlueCard(R), (provides coverage when you travel), and the ability to save money on health-related products and services with on-line tools like SpecialOffers@Anthem(SM) -- are available with Anthem Blue Access(SM) Economy plan.
New Deductible Choices for Anthem Blue Access(SM)Saver (Health Savings Account) Anthem is also introducing new, higher deductible choices for its individual Blue Access(SM) Saver (PPO), a qualified High Deductible Health Plan (HDHP) for a Health Savings Account (HSA). The new, tax-advantaged HSAs provide consumers an alternative method to pay for health care expenses and plan for retirement by giving them more control over their health care dollars. Blue Access(SM) Saver is coupled with a JP Morgan Chase custodian account that allows people to use checks and debit cards to pay for qualified medical expenses out of the HSA.
"For people who want to take advantage of the tax-savings associated with Health Savings Accounts, Blue Access(SM) Saver (PPO) offers an extraordinary value for individuals and their families," said Thompson.
Anthem has aligned with JPMorgan Chase, a global leader in the development of electronic payments solutions, to make it easy and convenient to establish and use a Health Savings Account. New, higher limits on deductibles for HSAs also allow individuals to use the funds in his/her HSA to pay for qualified medical expenses until the deductible is reached. Once the deductible is met, the individual's health expenses are paid according to his/her health plan. The tax-advantaged accounts also permit funds to be "carried over" from year to year even if the employee changes employers. Any interest gained from the HSA also belongs to the individual.
Posted by Tom Troceen at 01:42 AM
December 03, 2004
The Dog that Ate My Net Worth -- and Other Stories About the Need for Umbrella Insurance
Press Release -- A dog on the loose, a party by the swimming pool, a teen driver on a Saturday night -- these are just a few of the accident-prone situations that can cost a consumer millions in a liability lawsuit. Awards of $1 million or more rose from 9 percent of all personal injury awards in 1996 to 14 percent in 2002, according to Jury Verdict Research. Consumers -- especially affluent consumers -- can lose their assets and income from such events if they lack umbrella insurance.
Unfortunately, most homeowners do not have an umbrella policy. The reason: many are unaware of umbrella insurance or mistakenly think their homeowners and auto insurance provide adequate protection. Those policies include liability coverage, but the amount often stops at $300,000. A consumer sued for $1 million could be forced to make up the $700,000 difference. As its name implies, umbrella insurance provides coverage over and above the liability limits of homeowners and auto insurance policies. It prevents a dog from taking a bite out of the owner's net worth.
"The affluent are especially vulnerable," says Dan Olmsted, president of Atlantic Mutual, "because their possessions and lifestyle put them at greater risk." Why? Such factors as:
* Owning vacation homes. A friend uses a vacation home, has a party, and someone gets hurt.
* Owning recreational vehicles and watercraft. A friend at the vacation home takes out a powerboat to water-ski and hits a swimmer. * Employing domestic staff. A family fires a nanny, who then sues for wrongful termination.
* Living in an expensive neighborhood: A tree falls onto a neighbor's house and triggers an electrical fire. The house burns down and costs over $1 million to rebuild.
* Volunteering on the board of a non-profit organization. The organization runs a community fair, and a child is injured. The board members can be sued.
* Renting vacation homes. A family rents a lavish beach house and is not required to take out insurance on it. It burns down. The owner's insurance company sues the family for the loss.
* High community profile. A consumer gets in to a heated discussion in a town meeting and is sued for libel or defamation.
"The practice of targeting individuals with 'deep pockets' is unfortunately alive and well," commented Olmsted. "That tendency alone underscores the affluent's need for umbrella insurance."
Umbrella coverage also steps in to handle the coordination and cost of legal defense against liability lawsuits if your home or auto insurer's obligation is exhausted. With some lawsuits lasting for years, legal fees can run over $100,000. The time and emotional strain of the proceedings can damage promising careers and family life.
A smart way to get umbrella coverage is through a comprehensive "package" combining auto, homeowners, and umbrella policies, Olmsted reported. "The package approach minimizes coverage gaps and eliminates wasteful duplications that can occur with a collection of standard policies," explained Olmsted. The company's Atlantic Master Plan automatically provides auto, homeowners, and umbrella coverage while allowing consumers to add coverage for valuables (including jewelry and fine arts), watercraft, and other assets.
Independent agents who represent Atlantic Mutual report that most consumers take advantage of umbrella coverage once they know about it. How much coverage is right? Affluent consumers should consult with their agents and financial advisors and consider factors such as risk exposure, current net worth, and future earning potential. Atlantic Mutual offers umbrella coverage from $1 million up to $10 million as part of the Atlantic Master Plan.
Umbrella coverage is inexpensive compared to the protection it provides. A $2 million umbrella policy typically costs $300-400 in annual premium. And, in the case of the Atlantic Master Plan, part of this premium is offset by a package discount on all the coverages.
Posted by Tom Troceen at 01:49 AM
December 02, 2004
Assurant Health Appoints New Senior Vice President, Chief Actuary for Group Markets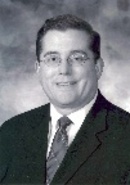 Nov. 30, 2004--Milwaukee-based Assurant Health (NYSE:AIZ), a national provider of individual medical, small group and specialty health insurance products, announces that Mark Shaw will serve as Senior Vice President, Chief Actuary for Group Markets, effective immediately. In his new role, Shaw will have overall responsibility for pricing and rating products on the Group Markets side of the Assurant Health business.
Shaw joined the company in 2003 as Vice President, Product Development. In that role, he served as the architect of VoluntaryMart(sm) - Assurant Health's new product portfolio for the voluntary market - as well as assisting in other Development initiatives and in the Group Markets' strategy work. Shaw is a seasoned insurance executive who brings a wealth of knowledge and expertise relative to voluntary, work site and brokerage markets. He is also highly proficient in developing product, risk and pricing strategies.
Shaw is a Fellow of the Society of Actuaries (1987), a Member of the American Academy of Actuaries (1984) and a Fellow of the Life Management Institute. Before joining Assurant Health, Shaw was a Senior Vice President of Corporate Risk Management for AFLAC's worldwide operations. Prior to his tenure at AFLAC, Shaw had been Senior Vice President and Chief Actuary for a total of 15 years at Conseco, Capitol American Financial and Loyal American Life.
Posted by Tom Troceen at 02:48 AM
S.C. Legislature to Discuss Insurance Fraud
During the past five years, insurance fraud complaints have grown by 61 percent in South Carolina, while the average U.S. family pays an extra $1,030 in insurance premiums each year to cover the cost of medical, auto, and life insurance fraud.
A proposal introduced put forward last year in the South Carolina legislature would have created a new civil fraud division in the Insurance Department, in addition to increasing the financial penalties and prison time for fraud.
Posted by Tom Troceen at 02:41 AM
November 30, 2004
One more danger actuaries won't have to account for

A bit more than 100 years after the Wright Brothers made history at Kitty Hawk, it is finally illegal to fly drunk in Pennsylvania.
The vote in the House was 184-10. Which begs the question: Are there 10 representatives who actually believe that a pilot should be allowed to toss back a few for the runway?
Posted by Tom Troceen at 02:27 AM
Anthem Seeks Grant Applicants To Help Fight Childhood Obesity
Anthem Blue Cross and Blue Shield (Anthem) wants Kentucky school nurses to submit their innovative ideas for promoting heart healthy habits among school aged children. Anthem will give grants of $500-$1,000 for the best programs, to be implemented in the 2005-06 school year. The grants will be awarded to Kentucky schools in April 2005.
"More children are becoming overweight, even obese. School nurses, who are on the front line, know that many of these kids are at risk for developing health problems through poor eating habits and nutrition, lack of exercise and other unhealthy lifestyle factors," said Sam Cramer, M.D., medical director for Anthem's Midwest operations. "Through the Anthem School Nurse Grant Program, we can support creative ideas that address these concerns and allow us to deliver on our mission of improving the health of the people we serve."
Anthem will award $5,000 in grants in Kentucky to facilitate the development of innovative school health programs that are based on research. The money can be used to fund a wide variety of activities that promote healthy lifestyles, reduce cardiovascular risk factors, encourage physical activity, and/or support healthy eating habits.
Eligible applicants include school nurses who are licensed in Kentucky and represent a public or private elementary, junior high, middle or high school in Kentucky. Grant proposals are due no later than February 1, 2005 and programs must be initiated in the fall of 2005.
Anthem is working with the Kentucky School Nurses Association (KSNA) to spread the word. Full details on the grant applications are available on the Anthem website (http://www.anthem.com ). Representatives from KSNA and Anthem will select the grant recipients.
The 2005 grant awards will mark the second year for Anthem's program. Six Kentucky schools, Crawford Middle School (Lexington), Summit View Elementary (Independence), Westside Elementary School (Cynthiana), George Rogers Clark High School (Winchester), Clarkson Elementary School (Clarkson), and Highland Elementary (Staffordsville) received funding to implement ideas proposed by their school nurses in the 2004-2005 school year.
Anthem's mission is to improve the health of the people it serves. The Anthem Blue Cross and Blue Shield companies, including Anthem Blue Cross and Blue Shield in Kentucky, provide health care benefits to more than 12.7 million people. Anthem Blue Cross and Blue Shield in Kentucky is a subsidiary of Anthem, Inc.; both are independent licensees of the Blue Cross and Blue Shield Association. Anthem is the Blue Cross and Blue Shield licensee for Indiana, Kentucky, Ohio, Connecticut, New Hampshire, Colorado, Nevada, Maine and Virginia, excluding the Northern Virginia suburbs of Washington, D.C. More information about Anthem is available at http://www.anthem.com .
Posted by Tom Troceen at 02:14 AM
Restaurants 'Slipping and Tripping' into Financial Disaster
Restaurant Insurance Corp. (RIC) a Greenwood Village, Colo.-based specialty insurance company, released findings from a study of claims filed by its insured restaurants since 2002 showing that slips, trips, and falls by patrons and others are by far the most prevalent claims suffered by full-service restaurants with each such claim resulting in $3,550 in claims costs.
Posted by Tom Troceen at 01:59 AM
November 29, 2004
Outraged by 'credit scoring'
The use of "credit scoring" in insurance has been a lightning rod issue over the past several years, as insurers have sought a new way to trim their losses. The companies have increasingly used the information to help their underwriting, while consumers and their advocates denounce the practice as needlessly intrusive and discriminatory.
But while insurance companies praise scoring and insist they'll continue using it, regulators and independent agents say the practice hasn't been as effective as the companies had expected.
Posted by Tom Troceen at 03:41 AM
Welcome to the ageing future
In the UK, a man who turned 60 in 1981 could expect to live another 16 years and a woman almost 21 years. By 2003 this had increased to 20 years for men and 23 for women; and according to official UK projections, by 2026 this will rise to almost 24 years for men and almost 27 for women.
Even this could be an underestimate. Actuaries' charts show life-expectancy projections curving to a plateau to match the notion of a biological "maximum age" beyond which the human race cannot go.
But this theory is being challenged by research which suggests life expectancy may continue to improve in a straight line as it has done in the past.
Posted by Tom Troceen at 03:39 AM
Does Music Instruction Aid Mathematical Skills?
Maybe a guitar, violin, or keyboard is the perfect gift for the holidays. Studies convincingly demonstrate the relationship between math and music. It was found that high school students who participate in music appreciation or music performance classes receive Scholastic Aptitude Test (SAT) scores higher than the national average of students who take no music course work. Students who took music appreciation or participated in musical performance had math scores which were consistently 14 to 23 points above the national average and 19 to 37 points above students with no arts experience of any kind.
-A little more on this subject
-Another good site with links on this topic
Posted by Tom Troceen at 03:05 AM
November 26, 2004
R&M Releases 2004 Guide to U.K. Distribution of Commercial General Insurance
Dublin's Research and Markets has announced the addition of a guide to U.K. Commercial Insurance Distribution 2004 to their offering. "This report provides a comprehensive guide to the distribution of commercial general insurance, including current and future distribution channel market shares, unique competitor data enabling brokers to rank their competitors by client type and industry sector," said the announcement. "Unique surveys also provide insight into the purchasing habits of SMEs, and the service requirements of brokers."
The report provides information on a number of topics, as follows, it: -- Indicates distribution splits within the commercial insurance sector based on Datamonitor research and industry insight. -- Gives access to competitor data on We have Insurance Broker Database, sizing brokers by client turnover, client employee number and industry. -- Features two exclusive surveys of brokers and SMEs, providing insight into their needs and requirements and actionable conclusions. -- Provides distribution split forecasts to 2008 to indicate the development of the commercial market in future years. R&M also noted: "Brokers remain the dominant force in the commercial insurance distribution market, accounting for an estimated 90 per cent of all business sold in 2004. While their share has remained relatively static over time, the superprovincial broker sub-segment has displayed the strongest growth in the last few years. "Jardine Lloyd Thompson was the best performing multinational broker in 2003 and had the highest incidence of new client acquisition. The top ten brokers accounted for just over three-quarters of all clients in the commercial insurance market. "Multinational and superprovincial brokers are expected to exert a stronger grip on the commercial insurance market while provincial brokers market share will continue to decline. The direct channel will gradually have a stronger influence but banks and building societies will fail to make significant advancements from their current position." The bulletin said the report is "designed to: -- Access detailed competitor information to understand broker strategies in the commercial market --Understand the major issues affecting SMEs and brokers to gain a better insight into how best to service these important relationships --Gauge the future direction of commercial distribution to enable more accurate planning of customer acquisition strategies." For more information consult: http://www.researchandmarkets.com/reports/c9963, or contact: Research and Markets Laura Wood Senior Manager by fax at +353 1 4100 980.
Posted by Tom Troceen at 02:49 PM
November 24, 2004
Give the Gift of Good Grades this Holiday Season with Texas Instruments Graphing Calculators
Just in time for the holiday season, family and friends can give their favorite student the gift that will make the grade throughout the school year -- a Texas Instruments graphing calculator. With graphing calculators allowed, and often recommended or required, on many standardized assessments including the SAT, this educational gift can help students increase their understanding of complex math and science class work and be better prepared for a testing situation.
And this holiday season, TI is pleased to offer two new free educational resources for TI graphing calculator owners: online math homework help, and electronic flashcards featuring SAT sample questions prepared against the new SAT format coming in March 2005. For those students (and parents) wanting resources that can help increase classroom success, TI graphing calculators, combined with these new holiday offers, can help make the second half of the year better than the first.
Hotmath.com Free Homework Assistance TI has teamed with Hotmath.com to provide free access to its online textbook tutoring to help students in grades 6-12 with math, from pre-algebra to calculus. Founded by math educators, Hotmath.com provides online, tutorial solutions to the actual homework problems in many popular math textbooks, helping students better learn and retain mathematical concepts.
From now until February 1, 2005, all owners of any TI-83 Plus Family, TI-84 Plus Family, or TI-89 graphing calculator can go to the TI educational website at http://education.ti.com/gift and, after filling out a brief registration form, may select the option to register for a complimentary 60-day subscription to the Hotmath.com tutorial.
"At Hotmath.com, our mission is to provide students with the support they
need to complete their required math homework and achieve better success in
school," said Chuck Grant, president of Hotmath.com. "For those students who
take that first innovative step of using a TI graphing calculator in their
studies, Hotmath.com will provide these students with additional online
assistance to work through tough math problems, to check their work, and to
better prepare for quizzes and tests."
Free SAT Prep Questions
In addition to the free math tutorial offering, owners of TI-83 Plus and TI-84 Plus families of graphing calculators can download TI's new SAT prep questions to their graphing unit, to help guide and prepare them for the new SAT format. These electronic flash cards cover multiple areas of the test with practice questions and answers that students can review on the bus, in the cafeteria or any time they have a few free minutes.
From now until February 1, 2005, all owners of a TI-83 Plus or TI-84 Plus graphing calculator can go to the TI educational website at http://education.ti.com/gift and, after filling out a simple registration form, may select the option for the SAT prep questions. They will then be guided to a new web page that gives simple step-by-step instructions on how to download the free electronic flashcards.
"At TI, we are committed to delivering innovative tools dedicated to
increasing student achievement," said Marcia Page, vice president of Texas
Instruments Educational & Productivity Solutions business. "As the SAT
continues to be a critical test for many college-bound students, we want to
make sure that students are ready for the new test format."
TI Graphing Calculators
The TI-83 Plus and TI-84 Plus families of graphing calculators include
preloaded and downloadable educational programs that provide exciting methods
to engage math and science students in experiencing the benefits of a new and
inspiring level of learning. With more than two million TI graphing
calculators sold annually, these popular educational tools continue the long-
standing TI tradition of motivating more students to achieve success through
the use of innovative technology in the classroom.
For more information on preparing for the new SAT, visit
http://www.collegeboard.com .
*SAT is a registered trademark of the College Board, which was not
involved in the production of and does not endorse any of the products
discussed herein.
About Texas Instruments
Educational & Productivity Solutions, a business of Texas Instruments, is
a market leader in education technology, providing a wide range of advanced
classroom tools that enable students and teachers to interactively explore
math and science. TI's learning tools and services are designed with leading
educators to meet the evolving needs of the classroom. Connecting the
classroom experience with real-world applications, TI's products include a
broad line of handheld technology, computer software and data-collecting
devices. Additionally, TI has worked closely with educators and
administrators for more than 15 years to develop student-focused curricular
and supplemental materials for the classroom, and supports the world's largest
professional development organization focusing on the appropriate use of
educational technology. More information is available at http://www.education.ti.com
Posted by Tom Troceen at 03:46 AM
November 23, 2004
New Private Label Banking Service for Insurance Companies Launches
InBank offers a turnkey solution to insurance companies seeking to sell banking products through their agent networks and online. Its primary value is in generating large numbers of high-quality CD customers to insurance company offices who become excellent candidates for insurance product cross sales. InBank will also provide branded, transactional banking websites offering a broad range of banking
products to insurance company customers through Affinity Financial Corporation.
"InBank recently closed on a private equity offering which enables us to bring our service to a wide range of insurance companies and markets," James W. Coyne, Chairman and CEO of IB Services, LLC said. "We are very excited about showing these companies how InBank can help them become more competitive and profitable."
Coyne added, "InBank offers an insurance company an alternative to owning a bank." He pointed out that there can be significant benefits for an insurance company selling bank products, but the steep capital costs and many new risks of owning a bank are prohibitive for most. "There are many issues that insurance company owned banks must overcome, not the least of which is running the bank profitably. And very few have achieved this."
Prior to forming IB Services LLC, Coyne was EVP and Chief Operating Officer of an insurance company owned bank, Acacia Federal Savings Bank, where he developed many programs for generating new customers through bank product sales. The billion dollar thrift is one of few successful banks owned by an insurance company.
InBank provides its unique private label banking program to insurance companies through flexible licensing arrangements. Agents are trained to sell bank products to attract new customers, and insurance companies can market bank products to orphan accounts. InBank's relationship with Affinity Financial Corporation assures accurate transaction processing along with repetitive direct mail marketing to banking product customers. Insurance companies gain the benefits of bank product sales under their own identities without the significant capital cost and risks involved in starting or buying a bank.
Posted by Tom Troceen at 07:17 AM
Book by former Louisiana insurance commissioner on the shelves
Nearly two years after he served a six-month prison sentence, former Insurance Commissioner Jim Brown has completed a book chronicling the case that put him behind bars -- and continuing to maintain his innocence.
Posted by Tom Troceen at 07:06 AM
Health insurance panel holds first meeting on jockey insurance
A panel formed to review health insurance for jockeys agreed Monday that accidental and disability coverage for riders needs to be increased.
The group, the Jockeys' Medical Insurance Panel, also decided that jockeys are independent contractors, but the issue of jockey medical insurance deserves a solution, even if it is a state-by-state one.
Posted by Tom Troceen at 07:05 AM
Milliman Expert To Address Dilemma of ``True Group Long-Term Care'' at IFEBP Annual Conference in New Orleans; Jonathan Shreve To Offer ``Real World'' Solutions
SEATTLE--(BUSINESS WIRE)--Nov. 22, 2004--In their new book, True Group Long-Term Care, authors Jonathan Shreve, FSA, and Jill Van Den Bos, M.A., identify insufficient funding for long-term care as a looming crisis for all Americans, especially the growing millions of elderly citizens who lack the means to pay for services they will require. Shreve is a principal and Van Den Bos a consultant for Milliman, the international firm of consultants and actuaries. Shreve will lead the long-term care roundtable at the 50th Annual International Foundation of Employee Benefit Plans (IFEBP) Conference in New Orleans, Nov. 30 - Dec. 1, 2004.
Citing a dramatic upswing in the population of aging Americans, the book, published by the IFEBP, takes dead aim at the financial shortfall that bedevils current state and federal programs and threatens emerging plans. The work also examines a variety of innovative solutions, including plans where employers would provide group long-term care plans as an employee benefit.
"If we act now and invest for the future in group long-term care, we can avoid the coming crisis," says author Jonathan Shreve. "Most older Americans are not planning for long-term care, but employers can offer this sustainable safety net for a comparable cost to current dental benefits. This needs to be a national priority," Shreve concluded.
True Group Long-Term Care offers a comprehensive guide for employers, state governments, the insurance industry and nursing homes. It includes:
-- The benefits of sponsoring a group long-term care plan
-- The difference between true group long-term care and voluntary long-term care benefits
-- Advice for designing a successful and cost-efficient plan
-- The use of vesting and waiting periods, employee education & tax implications
-- Funding alternatives to fully-insured plans
-- Risk selection and cost comparisons of various plan designs
Author Jonathan Shreve is a principal in the Denver office of Milliman, where he leads the health practice he founded in 1992. Mr. Shreve has been a long-term care consultant since 1988 and has assisted clients in product design and pricing and in valuing blocks of long-term care business. He is a fellow in the Society of Actuaries and a member of the American Academy of Actuaries.
Co-author Jill Van Den Bos, also located in the Denver office, is a consultant in Milliman's health practice. She joined the firm in 1992 and has been a long-term care consultant for most of that time. Ms. Van Den Bos assists clients in the pricing and design of long-term care policies and has published a number of articles on long-term care and pharmacoeconomics.
Milliman, whose corporate offices are in Seattle, serves the full spectrum of business, financial, government and union organizations. Founded in 1947 as Milliman & Robertson, the company has 32 offices in the United States as well as offices in Bermuda, Hong Kong, London, Madrid, Mexico City, Milan, Sao Paulo, Seoul and Tokyo. Milliman employs approximately 1,800 people, including a professional staff of more than 800 qualified consultants and actuaries. The firm has consulting practices in employee benefits, healthcare, life insurance/financial services, and property & casualty insurance. It is a founding member of Milliman Global, an international organization of consulting firms serving insurance, employee benefits and healthcare clients worldwide. For further information, visit www.milliman.com
Jonathan Shreve will be signing copies of True Group Long-Term Care at the IFEBP Conference on Thursday, December 2nd at 12:15pm in the Registrations Area of Hall 1 at the Morial Convention Center, New Orleans.
For further information, visit the Milliman conference team at booth #601.
To request a review copy of True Group Long-Term Care, please contact jon.shreve@milliman.com or jill.vandenbos@milliman.com or call 303-299-9400. The book can be purchased through the IFEBP by contacting: Erin Schlitz at 262-786-6710, ext. 8462, email: erins@ifebp.org Member's price: $37.00, non-members: $45.00.
Posted by Tom Troceen at 07:03 AM
November 22, 2004
Advance Auto tests insurance kiosks here
Tony Rogers, an agent for Nationwide Insurance, came up with an idea while shopping at an Advance Auto Parts store in Roanoke about two years ago. He figured the auto-parts store would be a natural place to sell car insurance and related products. "You've got to go where the people are," Rogers said. He took his suggestion to Roanoke-based Advance Auto, the country's second largest auto-parts retailer.
The chain liked the idea. Four kiosks opened inside Advance Auto stores in the Roanoke area last year, allowing consumers to pay their Nationwide Insurance bills or buy auto, home, life and commercial insurance products.
Posted by Tom Troceen at 03:06 AM
November 19, 2004
Give It Up for the Great American Smokeout
Last year, nearly 2.3 million Americans quit smoking -- for a day.
And the American Cancer Society is urging smokers to try butting out again -- at least for 24 hours -- on Nov. 18 during the 28th Great American Smokeout.
"The idea of the one-day event is to demonstrate to people that they can at least stop smoking for a day, that it's not impossible," said Tom Glynn, a tobacco-control expert with the cancer society.
The message seems to be reaching people, he added. "Eighteen percent of smokers reported quitting, or at least cutting back, part of that day," Glynn said.
Posted by Tom Troceen at 02:33 AM
November 18, 2004
St. Paul Travelers launches risk-control Web site
Insurer St. Paul Travelers (NYSE:STA) has debuted a Web site that contains more than 1,400 risk management resources for customers, agents and brokers. Resources include research reports, news on safety topics and detailed safety guides for issues like product liabilty and fire protection.
Posted by Tom Troceen at 02:48 AM
November 15, 2004
Study Finds Fault With Many Cars' Head Restraints

The study, conducted by the Insurance Institute for Highway Safety and released on Sunday, examined 97 types of head restraints in cars sold in the United States, and concluded that three-fourths of the restraints provided either poor or marginal protection. Only eight restraints earned a rating of good: three in Volvo models, two in Saabs, one in the Jaguar S-Type, one in Volkswagen's New Beetle and one in the Subaru Impreza.
Posted by Tom Troceen at 03:40 AM
November 12, 2004
Top 10 Most Unusual Insurance Claims

Pets need health insurance, not only for the most common ailments but also for some of the most extraordinary. To demonstrate that fact, Veterinary Pet Insurance combed through its claims to find the top 10 most unusual claims in the year 2000. Fortunately for these pets, their owners had purchased VPI policies.
Posted by Tom Troceen at 03:57 AM
AIG to offer new suite of terrorism insurance products
The portfolio introduces LexBioChem Shield, a new biochemical terrorism endorsement available to customers purchasing property terrorism coverage from the member companies of AIG, either on a property terrorism standalone basis or within a property policy.

"With many new risks and uncertainties emerging since 9/11, businesses nationwide are recognizing the need to protect their organizations against the threat of terrorism," said Kevin Kelley, chairman and CEO of Lexington Insurance Company, a member company of AIG.
Posted by Tom Troceen at 03:53 AM
Cutter Consortium Adds Enterprise Risk Management and Governance Practice
Cutter Consortium expanded its IT research and advisory services this week with a new Enterprise Risk Management and Governance practice. The service helps IT organizations balance contradictory needs for compliance, profitability and innovation by assessing and managing their total risk spectrum.
Posted by Tom Troceen at 03:46 AM
November 11, 2004
CAS Fellow Named Top Equities Analyst
ARLINGTON, VA, Nov. 5 – Todd Bault, a Fellow of the Casualty Actuarial Society (CAS), was named the top equities analyst in the non-life insurance sector by Institutional Investor as part of the magazine's 2004 All-America Research Team. Bault moved up to the top spot after earning third team honors in 2003. Institutional Investor's 33rd annual All-America Research Team, unveiled in the October 2004 issue, is based on responses from almost 3,500 portfolio managers and buy-side analysts from nearly 700 institutions who were asked to identify the brokerage firm analysts whose work they found most valuable over the preceding 12 months. The 2004 All-America team includes 334 individual analysts from 18 brokerage firms who specialize in 71 industries or macro research disciplines. Institutional Investor is a monthly magazine that has been providing financial information to institutional investors for 38 years. Of Bault, Institutional Investor notes that the Sanford C. Bernstein analyst's 12 years of experience as an insurance actuary "gives him a particular ability to assess risk, analyze company reserves and profitability, and provide rigorous quantitative valuations." Bault agrees, stating that "my actuarial background is front and center in the research—it's Bernstein's edge." The magazine goes on to note that Bault's "bullish thesis that profits were on the rise after four years of rising prices proved correct. In the year through mid-September, the sector was up 14 percent versus 10 percent for the S&P 500 index." "This is another example that actuarial skills have valuable applications beyond straight pricing and reserving," Bault said. "I hope that members of the CAS continue to make the most of the opportunities to extend our actuarial skills into nontraditional areas." The Casualty Actuarial Society is an organization dedicated to the advancement of the body of knowledge of actuarial science applied to property, casualty and similar risk exposures. The primary goal of the Casualty Actuarial Society is to provide education and research to help its members become leading experts in the evaluation of hazard risk and the integration of hazard risk with strategic, financial and operational risk.
Posted by Tom Troceen at 02:14 PM
Allstate.com Named Top Insurance Web Site by Watchfire GomezPro
Recognized for building the industry's most comprehensive online offering, Allstate.com has received the No. 1 Overall Ranking in the Q4 2004 Watchfire(R) GomezPro(TM) Scorecard(TM) survey of insurance carrier Web sites. With this milestone accomplishment, Allstate.com bumped Progressive.com, which held the top spot in the GomezPro Scorecard for over three years.
Posted by Tom Troceen at 01:14 PM
USAA Cuts Auto Insurance Rates by 12 Percent in Texas
In December, USAA will reduce auto insurance rates by an average of 12 percent for its Texas members. The reduction follows a February 2004 rate cut of 4.5 percent.
USAA is the fifth largest auto insurer in Texas with more than 390,000 auto policy holders.
Henry Viccellio, president of USAA Property and Casualty Insurance Group, attributes the lower rates to:
USAA's operating costs that are lower than industry average,
Senate Bill 14, which encourages a more competitive insurance market.
Viccellio commends Insurance Commissioner Jose Montemayor, along with members of the state administration and elected officials for their work to implement Senate Bill 14. The legislature passed Senate Bill 14 last year. Elements of the law are now taking effect.
Posted by Tom Troceen at 01:09 PM
November 10, 2004
Former Renowned Actuary Launches Stock Pick and Stock Research Website
A new site on the World Wide Web provides Top 6, Top 30 stock picks and research on 800 companies. Halvorson Research Associates, LLC has launched HRAstockpicks.com where subscribers will have access to a Tiny Portfolio of 6 stocks and a Favorite 30 stock pick portfolio along with definite BUY, SELL, HOLD recommendations on 800 companies.
Posted by Tom Troceen at 03:58 AM
Investigators look into loans disguised as insurance to boost balance sheets of customers
Citing people familiar with the matter, the Journal said the Securities and Exchange Commission is conducting an industry-wide investigation into whether insurers helped customers improperly smooth their earnings by selling them financial-engineering products designed to look like insurance but were really loans.
According to the article, the SEC is centering its probe on a host of products that achieve certain results for companies' financial statements, instead of traditional insurance.
Posted by Tom Troceen at 03:56 AM
November 09, 2004
U.S. workers may pick Catholic insurance
Federal employees in parts of Illinois, not including Chicago, Monday received the option of enrolling in a Catholic-run health-insurance plan that does not cover abortion, contraceptives or fertility treatment.
Enrollment opened Monday for the plan, which officials said was the first of its kind to be offered to federal workers.
Posted by Tom Troceen at 02:02 PM
November 05, 2004
Healthy Adults Can Split Vaccine, Study Finds
Splitting the flu vaccine might be a way to protect healthy adults, researchers find.
Is it possible for one dose to protect 5 healthy adults from getting the flu? Yes, according to studies in this week's New England Journal of Medicine.
Read the full story
Posted by Tom Troceen at 03:35 AM
Fat fliers costing airlines more in fuel, study says
American airline passengers are carrying excess weight in more than just their luggage. A new government study says airlines are worrying more and more about the weight of the people flying.
Read the full story
Posted by Tom Troceen at 03:33 AM
AIG to offer new suite of terrorism insurance products
The portfolio introduces LexBioChem Shield, a new biochemical terrorism endorsement available to customers purchasing property terrorism coverage from the member companies of AIG, either on a property terrorism standalone basis or within a property policy.

"With many new risks and uncertainties emerging since 9/11, businesses nationwide are recognizing the need to protect their organizations against the threat of terrorism," said Kevin Kelley, chairman and CEO of Lexington Insurance Company, a member company of AIG.
Read the full story
Posted by Tom Troceen at 03:32 AM
Hope for the hooked after scientists find nicotine gene
A single gene could be responsible for determining how easily people become addicted to smoking, according to a report published today.
By tweaking a gene in the brains of mice, US researchers were able to create a hypersensitive breed that becomes hooked at a nicotine level 50 times lower than that found in a typical smoker's blood.Once addicted, the mice show the classic signs of nicotine dependence.
Read the full story
Posted by Tom Troceen at 03:29 AM
November 03, 2004
Fitch: How Technology Affects Insurers' Ratings
Insurance companies that have learned to use technology to become information users rather than information gatherers have a decisive competitive advantage over their peers. But few insurance companies have "turned that corner."
Posted by Tom Troceen at 04:13 AM
Arctic warming at twice global rate
Global warming in the Arctic is happening now, warns the most comprehensive scientific report to date. The reports concludes that the northern ice cap is warming at twice the global rate and that this will lead to serious consequences for the planet.
Posted by Tom Troceen at 04:09 AM
Flu vaccination linked to decreased mortality
A study shows that yearly vaccination against influenza results in lower mortality among older people.
Have you had your flu jab yet? If not - and you're eligible - do make the time, because new research shows the benefit of doing so. Doctors at the Erasmus Medical Center in The Netherlands looked at vaccination and death rates among over 26,000 people aged 65 or more.
Posted by Tom Troceen at 04:07 AM
November 02, 2004
Norwich Union life insurance pulls out of whole-of-life market
The Financial Services Authority (FSA) has warned consumers to be cautious about rushing into signing up for whole-of-life insurance policies after seeing a surge in complaints from customers who were mis-sold policies.
Financial ombudsman Walter Merricks, received 5,442 complaints about mis-sold policies last year, with consumers winning compensation in around half the disputes, the Sunday Herald newspaper reports.
Posted by Tom Troceen at 01:38 AM
November 01, 2004
What happens when you can't count past four?
'Some Americans I have spoken with (who were otherwise of quick and rational parts enough) could not, as we do, by any means count to 1,000; nor had any distinct idea of that number," wrote the English philosopher John Locke in 1690.
He was referring to the Tououpinambos, a tribe from the Brazilian jungle, whose language lacked names for numbers above five. Locke's point was that number names "conduce to well-reckoning" by enabling us to keep in mind distinct numbers, and can be helpful in learning to count and to calculate, but they are not necessary for the possession of numerical ideas.
Posted by Tom Troceen at 02:39 AM
October 29, 2004
Good bye TI-92, hello BC-03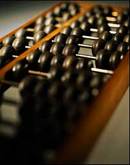 Well, maybe it's not time to put that TI-92 completely away, but you can impress your friends and fellow actuaries by whipping out your handy abacus and do a quick calculation like it's no big deal. There are plenty of sites to learn about the history, applications and how to use an abacus. Don't have one? You can download and learn how to use your electronic abacus here. There are plenty of sites that talk about the history of the abacus like this one that gives a brief introduction to the abacus Perhaps one of the best resources with plenty of links can be found at Wikipedia.org.
Posted by Tom Troceen at 06:26 PM
Circuit City will freeze pension plan
Circuit City Stores Inc. plans to freeze its employee pension plan as it restructures its retirement-benefits program.
The Richmond-based chain is one of the last national retailers to switch from offering a conventional pension plan for employees. Because of high employee turnover rates in the retail industry, most chains have eliminated or frozen their defined benefit pension plans.
"This puts us in a good competitive place and brings us in line with other retailers," said Eric Jonas, senior vice president of human resources.
Posted by Tom Troceen at 03:53 AM
CNNfn to shut after nine years
CNN plans to shut down its CNNfn network in mid-December, cutting 60 jobs in the process.
Some of the financial news network's programming will shift to CNN, the Atlanta Business Chronicle reported Thursday. CNNfn went on the air in 1995.
Posted by Tom Troceen at 03:51 AM
October 28, 2004
Jockeys' Guild speaks out on insurance during Breeders' Cup
While Lone Star carries a $100,000 policy per jockey, Breeders' Cup Ltd. and the NTRA purchased a four-day policy to cover jockeys up to $500,000 on Breeders' Cup day.
That decision was made without consulting the Guild and is further proof that jockeys are not properly protected in most states, according to the Guild statement.
Posted by Tom Troceen at 02:54 AM
Florida ups ante on rate decrease for workers comp
The Florida Office of Insurance Regulation on Wednesday rejected a request for a 1 percent cut in workers compensation premiums statewide.
Instead, state regulators want a 5 percent rate reduction. Both the Office of Insurance Regulation and Boca Raton-based NCCI, which annually makes a rate filing on behalf of all workers compensation insurance carriers in Florida, expect the matter to be settled amicably.
Posted by Tom Troceen at 02:50 AM
Life Expectancy and Mortality the Focus of Life Settlement Conference Hosted by Fasano Associates
Milliman, a leading actuarial firm, will make a presentation on mortality statistics specific to the life settlement market. Other speakers will include Drs. James W. Wright and H. Thomas Foley, Medical Directors at Fasano Associates, and Dr. John Iocovino, former Medical Director of New York Life, and will focus on medical issues affecting life settlement underwriting.
Posted by Tom Troceen at 02:44 AM
October 27, 2004
No child left behind - So what are they expected to know?
Nearly all U.S. states have set new standards for academic achievement in their schools. To help ensure that "no child is left behind," states now periodically test students to see if they meet these standards. Most kids are not amused. What are today's kids expected to know?
Posted by Tom Troceen at 02:16 AM
Pay-As-You-Drive Car Insurance in Baltimore
The statistics support that accidents do occur more often in the city, which means more insurance claims. But now a new program is trying to base insurance premiums on the mileage that you drive, instead of the area you reside in.
The Baltimore City Council met yesterdat to discuss the pay-as-you-drive insurance initiative.
Posted by Tom Troceen at 02:12 AM
State sets deadlines for insurers to start hurricane claims
With some hurricane victims saying they still haven't heard from an adjuster, Gov. Jeb Bush and the Cabinet on Tuesday set deadlines for insurers to evaluate customers' losses and start them on the road to getting their property fixed.
The governor and Cabinet unanimously approved the emergency rule, which gives insurance companies 30 days to evaluate claims and begin the process of settling them.
Posted by Tom Troceen at 02:08 AM
Illinois Governor Says 200,000 More Doses of Flu Shot Found in Europe; FDA Approval Still Needed
Illinois officials have located 200,000 more doses of flu vaccine in Europe, but the state still hasn't received federal approval to import those or any other supplies of vaccine they have tracked down on the international market.
Tuesday's announcement came a day after Gov. Rod Blagojevich said his administration already had a tentative deal to purchase at least 62,000 doses. Both deals involve the same British wholesaler.
Posted by Tom Troceen at 01:59 AM
Not So Fast: Aon Forecasts Another Year of Double-Digit Health Care Increases
According to Aon Consulting's Fall 2004 Health Care Trend Survey, employers can expect a sixth year of double digit increases for all types of medical coverage, with plans forecast to increase at 13.5 percent.
In Aon's analysis, the trend is defined as the expected future increase in employer-provided medical plan claims cost, before any plan changes. The trend figure is based on the opinions of health plan actuaries from eighty of the top medical, dental, pharmacy and vision vendors, which represent over 2 million companies and 100 million individuals.
Posted by Tom Troceen at 01:53 AM
October 26, 2004
Prepare for climate change, insurers warned
The Association of British Insurers has warned that premiums in the home, motor and health insurance markets are set to rise significantly over the next few decades, as the effects of global warming begin to set in.
In a report published this week, written by Andrew Dlugolecki, a former insurance industry executive and academic, the ABI warns its members not to underestimate the effects of climate change on their businesses, advising them to start adapting now.
Posted by Tom Troceen at 02:16 AM
Underwriting Cash Flow Bumps Up P/C Insurers' Assets
The U.S. property/casualty industry reported a 3% increase in total assets during the first six months of 2004, compared with 5.7% during the same time period a year ago. Continuing to drive asset gains were favorable cash positions, driven primarily by solid underwriting cash flow reflecting the stable market conditions in each of the industry's three segments: reinsurance, commercial lines and personal lines.
Posted by Tom Troceen at 02:11 AM
October 25, 2004
Insurance company sues Kravitz for $333,850 over toilet overflow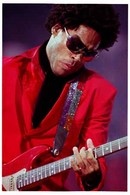 Rocker Lenny Kravitz is being sued for more than $300,000 after accusations he let his toilet overflow into a neighbour's apartment, causing "catastrophic water damage."
The suit, filed in a New York City court, claims a toilet in Kravitz's lavish Manhattan condominium "became blocked, clogged and congested with various materials" on Aug. 1 and that his "negligence and carelessness" were solely to blame.
Posted by Tom Troceen at 03:43 AM
For the actuary that has it all . . . but can't seem to organize it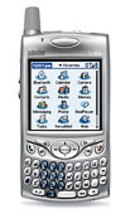 PalmOne this week is announcing the Treo 650, a hybrid PDA/cell-phone device that addresses many of the shortcomings of its hugely popular predecessor, the Treo 600.Read more about the Treo 600 and the features that will help keep you organized.


Posted by Tom Troceen at 03:31 AM
OB-GYNs struggle with rising insurance rates
Rates are increasing so sharply that some doctors are quitting or cutting back their practices.
If the malpractice system isn't changed soon in some form, the state could be headed for crisis, according to Dr. Edward Morris and other doctors and hospital administrators who recently sat down... for a roundtable discussion.
Posted by Tom Troceen at 03:24 AM
October 22, 2004
Revisiting An Offshore Operations Discussion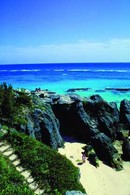 Much like a few ill-fated flights that have crossed the path of the mysterious Bermuda Triangle, some offshore operations have disappeared without a trace. For others though, it's been fun in the sun while sipping tropical drinks from bamboo glasses with mini umbrellas.
The January 2001 edition of The Actuary newsletter ran a panel discussion titled "Actuaries discuss reasons for growth of offshore operations." There have been major changes in the offshore market in the last three years. New faces have appeared and then disappeared. Major players have become minor players. Business plans have changed.
What has gone on recently?
Posted by Tom Troceen at 02:10 PM
Evaluating Overcharges: Should Your Company Pursue Claims Against Brokers and Carriers?
The recent suit by New York Attorney General Eliot Spitzer alleging price-fixing and deceptive practices by broker Marsh McLennan and major insurers is prompting many corporate policyholders to examine whether they too are being overcharged. While this can often be determined without too much trouble, it brings up a more complicated question:
Should a wronged company risk enormous expense and time in pursuing claims against brokers and insurers when the outcome and collectibility of judgments are uncertain?
Posted by Tom Troceen at 01:59 PM
More nasal-spray flu vaccine on the way
MedImmune will produce another million doses of its nasal-spray influenza vaccine, FluMist, which could free up some injectable flu vaccine for high-risk groups, Health and Human Services (HHS) Secretary Tommy Thompson announced yesterday.
Posted by Tom Troceen at 01:49 PM
October 21, 2004
iPods and Calculated Risk team up to make a little money

The Web site www.FreeiPods.com has given away close to 5,000 free iPods to people who sign up for Web site referrals. The concept behind the Web site follows a two-step process: Users must first complete an offer, and then refer five more friends who also carry out an offer. So, how do they make money?
Gratis Internet, the company that runs the show, turns a profit by predicting how many people will complete the offer vs. the ones who don't fulfill all of the requirements. Actuaries may not have tapped into this market yet, but the actuarial inspiration is all there. Gratis Internet's profits are based on a simple formula, each offer that is signed up for earns the company, say 12 dollars; that same person refers 5 friends. The probability that all five of those friends complete the deal is, well . . . not promising. This margin of error is enough to turn a profit and send out ipod after ipod.
The company has delivered more than $1 million worth of iPods since the beginning of June, when the Web site was created. Examples of offers include signing up for a credit card or registering for a free trial with Blockbuster Video. After completing the two steps, users can get a free iPod or a $250 gift certificate.
You can check out how the site works at www.FreeiPods.com
Posted by Tom Troceen at 02:00 AM
Greenspan - What, Me Worry?
Not much seems to trouble Federal Reserve Chairman Alan Greenspan these days -- not oil at more than $50 a barrel, record levels of consumer debt, nor a possible U.S. housing bubble.
The Fed chief has gone to great lengths in speeches in the past few days to soothe financial market concerns about some of the most pressing worries facing the U.S. economy.
Posted by Tom Troceen at 01:29 AM
Study: Traffic Boosts Heart Attack Risk
Does heavy traffic make you feel all sweaty and tight in the chest? It could be more than road rage: It could be a heart attack.
People prone to a heart attack face triple their usual risk as a result of traffic, whether they are in cars, on bicycles or on mass transit, according to a German study. A German study finds that heavy traffic can triple the risk of a heart attack. The researchers put most of the blame on polluted air.
Posted by Tom Troceen at 01:23 AM
October 19, 2004
Cadillac EXT named auto most likely stolen: Who would have thought?

The Cadillac Escalade EXT, a $53,000 chrome-trimmed luxury pickup with leather bucket seats, a seven-speaker stereo system with satellite radio and a global tracking system, is the vehicle most targeted by thieves, a study by the insurance industry found.
It's the second year in a row that an Escalade has been at the top of the list, which was released today by the Insurance Institute for Highway Safety. The Escalade sport utility vehicle topped last year's list; this year, that SUV is third.
Posted by Tom Troceen at 04:21 PM
Just so you know it's out there
The Encyclopedia of Actuarial Science presents a timely and comprehensive body of knowledge designed to serve as an essential reference for the actuarial profession and all related business and financial activities, as well as researchers and students in actuarial science and related areas. Drawing on the experience of leading international editors and authors from industry and academic research, the encyclopedia provides an authoritative exposition of both quantitative methods and practical aspects of actuarial science and insurance.
Posted by Tom Troceen at 03:29 AM
Insurers will tap catastrophe fund
Insurers are expected to drain $3 billion from the state's Hurricane Catastrophe Fund, about half of its cash, Florida Chief Financial Officer Tom Gallagher said Monday.
The money will be used to help pay an estimated $23.6 billion in damage from four hurricanes that struck Florida this year.
Posted by Tom Troceen at 03:24 AM
Jeremy Warner's Outlook: Spitzer strictures spell insurance shake-up
The insurance team at JP Morgan will be feeling particularly pleased with itself this week. As far back as last January the investment bank's US analysts warned that contingent commissions, or "placement service agreements", were going to become a big issue for the industry in 2004. "Although the often undisclosed contingent commissions are legal, recent trends within the regulation of financial institutions suggest that such arrangements could well be prohibited, or significantly modified", they said in what has turned out to be a remarkably prescient circular.
Posted by Tom Troceen at 03:09 AM
October 18, 2004
Chronic Disease Mangement
Joanne Alder, David Mirkin, and Rob Parke examine some ways of assessing the cost-effectiveness of disease management programmes and draw some conclusions from the US experience.
In the US system, a major criterion for DM programmes is that they have the potential to demonstrate financial savings for the ultimate healthcare payers, whether that be insurers, employers, or the state. Savings are based on a simple principle: if the savings from decreased use of medical care are greater than the costs of running the programme, the programme has generated a positive return on investment (ROI).
Posted by Tom Troceen at 03:32 AM
October 15, 2004
Hagerty to Write Lowriders

They scrape the pavement with ground-effects bodywork, shake side-to-side, and feature the fanciest air ride suspension systems on the market. These amazing cars, known as lowriders, are a fast-growing segment of the collector car hobby. Traverse City, Mich.-based Hagerty Insurance announced it has added two categories of lowriders to the list of customized and collectible vehicles it insures.
Posted by Tom Troceen at 02:37 AM
N.J. Plastic Surgeon Indicted for Third Time on Insurance Fraud Charges
New Jersey Attorney General Peter Harvey announced that An Essex County-based board-certified plastic surgeon has been indicted by the Division of Criminal Justice - Office of the Insurance Fraud Prosecutor for a third time on charges that the doctor fraudulently obtained tens-of-thousands of dollars in disability insurance payments when he was not disabled.
Posted by Tom Troceen at 01:44 AM
October 14, 2004
Janet Frank Promoted to Executive Vice President for CNA North America Field Operations
Before joining CNA in 2001, Ms. Frank served as vice president of Underwriting, Financial and Actuarial, and Underwriting Services at the St. Paul Companies. She began her career with Reliance Insurance, holding various positions before joining Chubb Group of Insurance Companies as a multi-line underwriter, then commercial underwriting manager. She later worked as a business manager, product executive, and field vice president at Fireman's Fund, followed by a regional president role in the St. Paul Companies. Ms. Frank earned her MBA from the University of Denver's Daniels School of Business and recently completed an executive leadership development program at the Wharton School of Business.
Posted by Tom Troceen at 10:42 PM
Reforms buffer insurers' losses; Hurricane lessons have come into play since Andrew in '92
More than one out of every five homes in Florida have been damaged by this year's hurricanes, according to the institute. Four of the 10 costliest hurricanes in U.S. history hit in a span of six weeks, the institute said.
Despite the staggering numbers, the Florida insurance industry -- and State Farm -- stand firm financially.
Posted by Tom Troceen at 02:45 PM
Bush Truths, Krugman Lies
Paul Krugman's New York Times column Tuesday is nothing more than a list of things he thinks George W. Bush will say in the final presidential debate tonight against John Kerry. Krugman calls all these things "lies or distortions." In fact, they are perfectly true. Krugman's column amounts to — literally — a cheat-sheet for Kerry, to help him counter Bush truths with Krugman lies.
Posted by Tom Troceen at 12:53 AM
October 13, 2004
Medical liability costs seen rising 8%
Aon, the second-largest insurance broker, surveys hospitals each year to gauge how much they spend to settle medical malpractice lawsuits. The report helps hospitals know how much money to set aside annually to cover the cost of suits and how much insurance to buy to cover the biggest losses.
Posted by Tom Troceen at 03:10 AM
October 12, 2004
Dude, what's wrong with your Dell?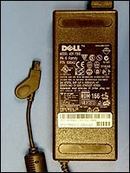 Dell Inc. is recalling about 4.4 million power adapters for some of its laptop computers because of a risk of overheating, which could lead to a fire or electrical shock, the computer manufacturer said Friday.
Customers can also contact Dell at 1-800-418-8590 from 9 a.m. to 6 p.m. CT Monday through Friday, or consult Dell's Web site.
Posted by Tom Troceen at 03:20 AM
KPMG Poll Captures Opinion On The Industry's State
Confidence in insurers' ability to increase margins and grow premiums slipped over last year, according to a poll of approximately 140 attendees at the 16th annual conference sponsored by KPMG LLP.
During the instant poll conducted electronically at the meeting, none of the attendees who responded to a question about the industry's ability to increase margins said that ability was strong. A total of 65.3% called it moderate, while 34.7% said it was weak.
Posted by Tom Troceen at 03:02 AM
October 11, 2004
Insurance specialists keep reality TV genre alive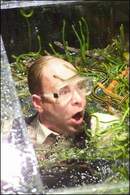 Jon Paulsen was one of millions of TV viewers watching as contestants on the NBC reality show "Fear Factor" went bobbing in a vat of lard for cow tongues. But gross-out entertainment wasn't the reason why Paulsen stared as the scantily clad competitors dipped their heads into the gooey, melted animal fat to grab the cow tongues with their teeth, then handed them off by mouth to their fellow competitors.
Paulsen is chief underwriting officer of the entertainment division at the St. Paul Travelers Companies Inc., which insures "Fear Factor" and several other popular reality shows.
Posted by Tom Troceen at 03:01 AM
Tower Group lowers IPO amount to 13 mln shares
Tower Group Inc., which provides property and casualty insurance to small and mid-sized businesses and individuals in New York, lowered the amount of shares for its planned initial public offering to 13 million from 13.5 million.
Posted by Tom Troceen at 02:24 AM
October 08, 2004
1st "wedding odds" insurance appears in Shanghai
Shanghai insurance companies have launched a new service financially protecting the bride and groom against accidents at their wedding. The"wedding odds" insurance was launched by Shanghai Association of Wedding and Ceremony Industry and China Ping'an Insurance Company during the week-long National Day holiday, whichbegan Oct. 1.
Posted by Tom Troceen at 02:48 AM
A little mental floss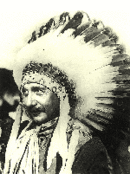 People talk about the smart kids and say how they'll grow up to be the next Einstein, and we apply this phrase as just another genius. We often forget the many sides of this textbook renaissance man. Take a little time to inspire your creative side with this well-documented history of Einstein site, provided by The Center for History of Physics.
Posted by Tom Troceen at 02:48 AM
Disney Facilitator Emphasizes "Magical Interaction" to ASCnet
In a lively and often humorous presentation, Morton linked Disney marketing and promotion techniques to ways he thought insurance agencies could promote business with their policyholders and encourage repeat business.
Posted by Tom Troceen at 02:42 AM
October 07, 2004
Greenspan Has Kind Words for a Predecessor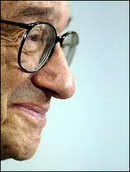 Federal Reserve Chairman Alan Greenspan praised predecessor Paul Volcker for being willing a quarter-century ago to ratchet up interest rates to end a long bout of dangerous inflation.
Greenspan's comments came at a conference Thursday organized by the Federal Reserve Bank of St. Louis to commemorate the decision the Fed made in October 1979 to take steps to push short-term interest rates as high as needed to get inflation under control.
Posted by Tom Troceen at 07:45 PM
A Fresh Look at Rating Territories for Auto and Homeowners Insurance

Territories offer tremendous opportunities for insurance companies to better segment their book of business, but private passenger auto and homeowners insurance companies, in general, are not using territories as effectively as they should for two reasons. First, insurers are often not as accurate with the assignment of territories as they intend. Second, companies generally do not keep their rating territories and relativities as up-to-date as they could, particularly with changing demographics.
Posted by Tom Troceen at 03:07 AM
Insurer won't pay for doctors' errors
A Minnesota health insurer says it won't pay the bill when doctors make serious mistakes — apparently the first time an insurer has taken such a hard-line stand against medical errors. HealthPartners, Minnesota's third-largest health insurer, said it is not trying to save money, but wants to send a message to get doctors to take medical mistakes seriously.
Posted by Tom Troceen at 02:44 AM
October 06, 2004
Insurers Take Careful Look At New Policies In Florida
Florida's third-largest homeowners insurance company is among the many insurers now taking a much harder look at writing new policies in some sections of the state. More than 35,000 insurance adjusters are swarming the state after the onslaught of four hurricanes.
Posted by Tom Troceen at 04:57 PM
October 05, 2004
The annuity solution
There is a simple way to take advantage of annuities without, on the one hand, paying too much for extra features or, on the other, giving up access to all your retirement assets. That solution: Invest a portion of your retirement portfolio in one or more low-cost annuities with no expensive options, and keep the rest of your money in a portfolio of mutual funds and/or stocks and bonds that you can draw from as needed.
Posted by Tom Troceen at 01:22 AM
October 04, 2004
Lower health insurance if you regularly go to the gym, UK
If you regularly go the gym PruHealth will reward you with lower private medical insurance premiums. PruHealth is a brand new kind of private medical insurance that gives you all the cover you would expect but with one big difference - it actively encourages you to improve your health and rewards you for making the effort.
Posted by Tom Troceen at 03:22 PM
'03 quake boosts insurance buying
The number of San Luis Obispo County households with earthquake insurance has gone up more than 11 percent -- to 9,000 -- since the Dec. 22 San Simeon Earthquake, according to the state's largest insurer. "It's just like the Titanic," said Rick Butler, a Paso Robles Allstate insurance agent. "Everybody would want life insurance after they hit the iceberg."
Posted by Tom Troceen at 02:10 AM
September 30, 2004
Sundials, Time and Again

. . . just as clocks can be improved, so too can sundials. Sawyer, a retired actuary in Glastonbury, Conn., has devised a sundial within a sundial: Its inner scale measures sun time, the outer one clock time.
Like Kreiner and Sawyer, a sundial maker in Burlington, Vt., named Bill Gottesman has been striving to improve the precision of sundials, and says his patented Renaissance sundial accounts for all the variables the sun can throw at it (www.precisionsundials.com).
Read the full story [Requires sign-up]
Posted by Tom Troceen at 03:32 PM
Back-seat driver system to be tested

Drivers may soon have no excuse for ignoring road signs. Australian scientists have invented an electronic driver's assistant system, similar to the back-seat driver who forever points out road signs and warns against speeding.
Posted by Tom Troceen at 02:29 AM
Health and Money Issues Arise Over Who Pays for Weight Loss
Mr. Pirollo, a 55-year-old sixth-grade teacher in Haddon Heights, N.J., says he is healthy, he worries that his excess weight might take a toll on his health. And, of course, he wants to look good. Who should pay for people like Mr. Pirollo to try to lose weight? For decades the answer has almost always been the patients themselves. That soon may change. At a meeting in November, Medicare's advisers will assess the safety, efficacy and cost of one increasingly popular method of weight loss - surgery - as a first step in a new policy that could lead to the use of federal money to cover a range of other obesity treatments.
Posted by Tom Troceen at 02:26 AM
September 29, 2004
Injured players still on payroll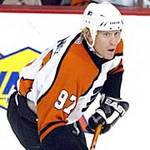 Most team officials seem to think there won't be many disputes involving injured players, noting about 40 were paid during the 1994-95 lockout. The highest-paid players on each team are insured, and some teams carry insurance on players with multiyear contracts. The insurers would cover 80% of the injured player's salary payments.
Posted by Tom Troceen at 12:58 PM
Fla. Insurers Often Waive Multiple Deductibles
Many insurance companies are waiving additional deductibles for people who've suffered losses from more than one hurricane. Hurricane Jeanne's path poses the grim prospect of triple insurance deductibles for people who were hit first by Charley and Frances, but the state has stepped in to help some of those facing double or triple hits.
Posted by Tom Troceen at 12:38 PM
State Farm Donates $1 Million to American Red Cross to Aid Hurricane Relief Efforts
Source: State Farm Insurance Companies
In recognition of the invaluable service the American Red Cross provides to disaster victims, State Farm Insurance Companies is donating $1 million to the Red Cross Disaster Relief Fund. Further, through the end of the year, State Farm will match dollar-for-dollar its individual employee contributions to the relief agency. The Disaster Relief Fund enables the Red Cross to provide shelter, food, counseling and other assistance to those in need.
State Farm has a unique and longstanding relationship with the American Red Cross rooted in the two organizations working side by side as first- responders in helping people recover from the unexpected. In the aftermath of Hurricane Charley, State Farm donated $100,000, in addition to the company's $500,000 annual Red Cross disaster relief contribution. State Farm also provided links on its employee intranet site as well as on http://statefarm.com for those wishing to contribute to the relief efforts of the Red Cross. These new gifts expand those efforts in recognition of the strain that the subsequent storms have put on Red Cross resources.
"At this critical time, I am grateful to State Farm for once again demonstrating their leadership and compassion," said Marsha J. Evans, President and CEO of the American Red Cross. "These new gifts, in addition to the funds State Farm has previously committed to Red Cross relief, will certainly support our on-going efforts in aiding our neighbors who need us."
"We, of course, are very much aware of the hardships, demands and urgency brought on by the unprecedented string of hurricanes," said Edward B. Rust Jr., State Farm chairman and CEO. "State Farm associates from across the U.S. and Canada have been deployed to help meet the tremendous needs of our customers. They've witnessed the outstanding job the Red Cross does to help people at their darkest hours and provide continuing support throughout the recovery effort. It's something we've witnessed time and again in our relationship with the Red Cross that goes back more than half a century.
"Those services come at a price," Rust continued, "and State Farm is proud to provide additional resources to help ensure those services continue to be available to those in need. The Red Cross has told us that monetary donations, rather than supply drives, provide the best opportunity to help those in need. We're heeding that advice and encourage others to do the same."
To help generate awareness and donations, http://statefarm.com provides a link for financial donations to the Red Cross.
State Farm's 17,000 agents and 71,000 employees serve nearly 73 million auto, fire, life and health policies in the United States and Canada. State Farm also offers financial services products through State Farm Bank(R). For more information, please visit http://statefarm.com(R) or in Canada http://statefarm.ca .
About the American Red Cross
All American Red Cross disaster assistance is free, made possible by voluntary donations of time and money from the American people. You can help the victims of the recent hurricanes and thousands of other disasters across the country each year by making a financial gift to the American Red Cross Disaster Relief Fund, which enables the Red Cross to provide shelter, food, counseling and other assistance to those in need. Call 1-800-HELP NOW or 1-800-257-7575 (Spanish). Contributions to the Disaster Relief Fund may be sent to your local American Red Cross chapter or to the American Red Cross, P.O. Box 37243, Washington, DC 20013. Internet users can make a secure online contribution by visiting http://www.redcross.org .
Posted by Tom Troceen at 03:02 AM
September 28, 2004
Actuaries in demand
When Ken Reiskytl and his wife rub shoulders with his professional peers, she likes to play a little game she created. She sizes up the couples and asks herself: Which one is the actuary? Usually, Ken said, her calculated guess is right.
Actuaries – part math geeks and part problem-solvers – are a rare breed. Just 15,000 were employed in the United States in 2002, according to the career section on the Web site www.college grad.com. More than half of those worked for insurance carriers.
Posted by Tom Troceen at 12:49 PM
Top actuary talks tough on pensions
People will have to accept smaller pensions, save more or retire later, according to the new president of the Institute of Actuaries, Michael Pomery. In his inaugural speech to the professional mathematicians who advise pension funds, Mr Pomery criticised means-tested benefits and said: "A highly simplified universal state pension at a level which avoided means-tested benefits would have tremendous advantages.
Posted by Tom Troceen at 01:23 AM
September 27, 2004
A man who laughs in the face of actuarial tables
A 108-year-old man has taken up smoking again, encouraged by gifts of cigars from as far away as London.
Retired railroad worker Walter Breuning spoke at his birthday party Tuesday of how he reluctantly quit smoking cigars at the age of 99 because he couldn't afford them. After his story was widely distributed, the Great Falls man heard from people like the English cigar fan who sent two Havanas.
Posted by Tom Troceen at 01:02 PM
September 24, 2004
'Most Workers Would Take Pay Cut for Lifestyle Perks'
Lisa Page, senior consultant and actuary at Aon Consulting, said: "Our research shows that UK employees want a wide range of benefits relevant to the way they lead their lives. "Even more surprising is the fact that employees would be prepared to go as far as reducing their salary in order to pay for the benefits they really want."
Posted by Tom Troceen at 01:25 AM
September 23, 2004
Collins Associates Adds Mike Larson as Chief Actuary
John B. Collins Associates, Inc., one of the world's leading reinsurance intermediaries, today announced that Mike Larson has joined the firm as Senior Vice President / Chief Actuary in their Minneapolis headquarters.
In his new role, Mr. Larson will be responsible for the management and continued development of Collins Property and Casualty actuarial practice. He brings more than 17 years of insurance industry experience to the company after most recently serving in a senior actuarial leadership capacity with St. Paul Travelers. Mr. Larson earned a B.I.S Degree in Mathematics and Business from The University of Minnesota in 1987.
Posted by Tom Troceen at 12:14 PM
Busy Insurance Fraud Ring Busted In Queens
The chiropractors, acupuncturists, and therapists at two Queens medical clinics were involved in an extensive insurance fraud scheme that sought more than $1 million in false claims and involved more than 100 people, the Queens district attorney's office announced Wednesday.
Posted by Tom Troceen at 01:39 AM
September 22, 2004
Aflac's Duck Selected As One Of America's Favorite Brand Icons
The Aflac Duck has been inducted into the Advertising Walk of Fame as one of America's favorite brand icons, Aflac Inc. said Sept. 20. The spokesduck was one of five finalists chosen by online voters as being among the most beloved advertising symbols and is to be honored with an image-enshrined sidewalk plaque at 50th Street and Madison Avenue in New York City, Aflac said. The top five finalists were selected through a nationwide online voting process using a Web site by Yahoo! where consumers cast their ballots from July 26 through Sept. 20.
Posted by Tom Troceen at 12:56 AM
September 21, 2004
Fla. CFO Notes Opening of Insurance 'Super-Center'
Following weekend tours of storm-damaged areas in Pensacola, Florida's Chief Financial Officer Tom Gallagher announced the opening of an insurance "super-center" at the Department of Financial Services' mobile headquarters in Pensacola. Consumers visiting the location will have access to state consumer specialists and customer service representatives from most major insurance companies.
Posted by Tom Troceen at 04:53 PM
Best Reports P/C Insurers "Post Solid Results;" $9 Billion Profit for 1st Half of 2004
According to a new special report from A.M. Best Co., the U.S. P/C industry recorded an underwriting profit of nearly $9 billion during the first six months of 2004, a substantial gain from the comparable period of 2003.
Best said: "This solid underwriting performance is even more pronounced when factoring in the improvements achieved by the industry during 2003 and the first quarter of 2004."
Posted by Tom Troceen at 04:51 PM
September 20, 2004
Georgia chicken company keep insurance costs down by pushing workers toward healthier habits
In the early 1990s, Fieldale Farms had a troubling problem: Employee heart attacks, at an average cost of $50,000 apiece, were quickly making insurance unaffordable for the small chicken processing company. "At the time, the average worker was 45 years old,'' said Denise Ivester, Fieldale's human resources manager. "I said, 'This is from gravy and biscuits in the South."
Posted by Tom Troceen at 03:45 AM
September 17, 2004
Not an actuary, but you gotta give him some credit

A baseball fan who bought up 6,458 seats at Los Angeles' Dodger Stadium in the hope of catching and selling Barry Bonds' 700th home run ball admitted on Thursday he had probably struck out.
Posted by Tom Troceen at 05:08 PM
Natural disasters can push up the stocks of insurance firms
Insurance stocks moved higher yesterday, although Hurricane Ivan was not terrible enough to generate the bounce that often follows catastrophic events.
"Bad news is sometimes good news" for insurers, said Michael Paisan, an analyst in New York at Legg Mason Wood Walker. Investors are "anticipating that some price increases will follow" in the hurricanes' path.

Read the full story
Posted by Tom Troceen at 05:02 PM
Sunny Fed leaves no doubt about another rate increase
Another Fed meeting looms with another quarter-point interest rate hike virtually assured. It may seem strange that the Fed continues to raise interest rates on the heels of a summer-long economic soft patch. However, the course has been set for recent Fed interest rate moves, and as far as the Sept. 21 meeting is concerned, the Fed has left little room for deviation from the current course.
Posted by Tom Troceen at 04:38 PM
September 16, 2004
Florida Chief Financial Officer Addresses 'Double Deductibles' For Homeowners
Property owners hit by Hurricane Charley, then by Hurricane Frances, and facing yet another major storm got some encouraging words Friday from Florida Chief Financial Officer Tom Gallagher regarding insurance deductibles.
As the law now stands, separate catastrophes constitute separate insurance claims, no matter how close the events are in time. Those hit by Charley and Frances thus must pay the same hurricane deductible (usually two to five percent of the property value for homeowners) twice.
Posted by Tom Troceen at 07:28 AM
Principal Financial Group Announces Revolutionary Life Insurance/Retirement Income Product
The Principal Financial Group®, the nation's 401(k) leader and premier provider of employee benefits, announces Principal Variable Universal Life Income(SM) (VUL Income) - an innovative approach to supplementing retirement income. This revolutionary life insurance protection product offers clients the power of tax-deferred accumulation, a variety of funding strategies, the ability to develop a personal allocation plan and the freedom to access their money.
Posted by Tom Troceen at 06:35 AM
September 15, 2004
MetLife Introduces ''Longevity Insurance'' to Help Protect against Outliving Retirement Savings in Later Years
Retirement Income Insurance, an Income Annuity, Complements MetLife's Growing Suite of Income Products for Different Life Stages
MetLife Retirement & Savings announced today the launch of MetLife Retirement Income Insurance(SM), a new fixed deferred income annuity that allows near-retirement employees and retirees to help insure against the biggest risk they will face in retirement: longevity risk.
Posted by Tom Troceen at 07:21 PM
New Study Shows Economic Effects of Extending Terrorism Risk Insurance Act
A two-year extension of the Terrorism Risk Insurance Act of 2002 (TRIA) would enhance U.S. economic performance in the near term, strengthen the nation's overall economy, and allow time to evaluate alternative approaches to terrorism risk, according to a study by two well-respected economists.
Posted by Tom Troceen at 03:18 AM
September 14, 2004
Has Maine smelled a bit damp lately? This might answer you question
Furniture, clothing and other merchandise from Florida stores that were damaged by Hurricanes Charley and Frances are headed to Maine to be sold at bargain prices.
Marden´s Surplus and Salvage, a Waterville-based liquidator with 14 stores in Maine, said it purchased the goods from insurance companies scrambling to deal with the devastation caused by the storms.
Posted by Tom Troceen at 01:39 PM
The Hartford Unveils New D&O Coverage
The Hartford Financial Services Group Inc. has created Priority Protection, a new D&O product that protects the individual directors and officers.
"Directors and officers (D&O) coverage was originally created to help companies attract and retain high-quality board members and senior executives by shielding their personal assets from lawsuits. As the coverage expanded to include the corporation, protection for the individual director and officer eroded," according to Michael Karmilowicz, vice president at The Hartford's Hartford Financial Products unit in New York City
Posted by Tom Troceen at 04:11 AM
September 13, 2004
Not all pet insurance deals are what they seem
With 13,000 claims a year rejected, too many owners are barking up the wrong tree by taking out inadequate policies. Nicola Cappin and Melanie Bien report
Posted by Tom Troceen at 05:27 PM
September 12, 2004
Actuarial Research Exchange
The Committee on Academic Relations is a joint committee of Casualty Actuarial Society (CAS), Canadian Institute of Actuaries (CIA), and Society of Actuaries (SOA). The focus of the Committee is to encourage and facilitate the evolving relationship between the actuarial profession and the academic community in order to achieve partnership on key initiatives.
The Committee has established an actuarial research matching service that links faculty and business or government actuaries for collaborative work on practical business and societal problems. This service is used to match researchers and research opportunities, taking into consideration details such as the research issue to be addressed and the background, expertise, and interests of the potential researcher.
Visit The Actuarial Foundation
Posted by Tom Troceen at 01:39 PM
2004 Individual Grants Competition Recipients Announced
The AERF Committee of The Actuarial Foundation (TAF) and the Society of Actuaries' Committee on Knowledge Extension Research (CKER) sponsored the 2004 Individual Grants Competition to support the advancement of knowledge in actuarial science. Grants are funded through the AERF Committee of TAF, CKER and other organizations or sections.
As a result of the 2004 Individual Grants Competition, AERF and CKER awarded eight grants to:
Patrick Brockett
Steven Craighead and Gregory Slone
Daniel Dufresne
Edward (Jed) Frees
Jose Garrido and Manuel Morales
Mary Hardy
Rob Kaas and Roger J.A. Laeven
Krzysztof Ostaszewski and Richard MacMinn
Posted by Tom Troceen at 01:35 PM
September 10, 2004
Review Worldwide Reinsurance Awards for RMS, Guy Carpenter, Hannover Re
The 2004 Worldwide Reinsurance Awards, published by The Review magazine, have been announced at the Review Worldwide Reinsurance Awards ceremony in London.

California-based Risk Management Solutions, Inc. (RMS), a leading provider of products and services for the management of catastrophe risk, was named "Professional Service Provider of the Year."
RMS noted that the "award goes to the company that has provided the best service to the global insurance and reinsurance industry during the past year. . ."
Posted by Tom Troceen at 12:12 PM
September 09, 2004
Citizens and Hanover Insurance Unveil Agency Portal
The Citizens and Hanover Insurance Companies have launched The Agency Place, a new, web-based agency portal that provides its network of independent agents with centralized access to all of the information and tools they need to conduct business in the most
efficient and simplest manner possible. The Agency Place is available 24 hours a day, seven days a week, making it easier for agents to conduct business on their own schedules.
Posted by Tom Troceen at 07:41 PM
Pet Insurance: the Good and the Bad
When Alyson Dutch's yellow Labrador encountered not one but two rattlesnakes this spring, she was glad she had pet insurance.
The dog, named Sullivan, had his first run-in with a rattler occurred in March in a neighbor's avocado grove. Anti-venom serum and other treatment for the bite on his nose cost $1,500. A month later, Sullivan walked into another rattler, this time on a hiking trail. The veterinarian's bill was $925.
Posted by Tom Troceen at 01:23 PM
Jefferson Pilot Financial Introduces New Term Product
Jefferson Pilot Financial, one of the nation's leading providers of universal and variable universal life insurance and fixed annuities, today announced the introduction of the JPF Prelude Plus GP term series.
The JPF Prelude Plus GP series introduces Jefferson Pilot's competitive term product to a larger audience by reducing the minimum face amount to $500,000. Jefferson Pilot's previous Prelude GP series had a minimum face amount of $1 million.
Posted by Tom Troceen at 01:08 PM
September 08, 2004
Los Angeles is the worst-protected big city in the nation when it comes to life insurance coverage
Los Angeles is the worst-protected big city in the nation when it comes to life insurance coverage, according to an Allstate survey released today that ranked the 25 most populated U.S. cities. Los Angeles ranked last, with nearly 40 percent of respondents lacking any life insurance coverage. The survey also found that the amount of life insurance carried by those in Los Angeles may be insufficient.
Posted by Tom Troceen at 11:10 AM
September 07, 2004
Allstate Survey Ranks Top 25 U.S. Markets On Life Insurance Coverage and Adequacy of Protection; Differences Emerge Among Attitudes of Respondents; U.S. Regions
If you live in Atlanta there is good news - you, along with your fellow residents, are among the most protected when it comes to your life insurance coverage. But if you call Los Angeles home, your life insurance coverage, along with many of your fellow residents, is most likely not sufficient to protect your families. These are among the key findings from a recent Allstate survey that ranked 25 of the most populated cities on life insurance coverage and its adequacy.
Posted by Tom Troceen at 09:41 PM | Comments (0)
Finally, a place where people can complain more about insurance
InsuranceGripe.com was created for consumers who have insurance complaints. The site is designed to assist consumers with insurance complaints by helping them send the appropriate information about their insurance problem to the Department of Insurance in their respective state.
The Department of Insurance from each state responds to insurance complaints with an acknowledgement of the insurance problem and an expected process to address the insurance complaint.
Posted by Tom Troceen at 01:54 PM | Comments (0)
September 06, 2004
Some pictures of Frances from the news networks
Something to ponder: How much would an underwriter charge to insure Geraldo?
Posted by Tom Troceen at 10:31 PM | Comments (0)
So you're an actuary . . . what next?
As an actuary, you have tailored your skills to a certain job market, which leaves many to ask the question, what other professions could benefit from my skills?
Actuaries need a strong background in mathematics, statistics, and other related fields. Some jobs that involve these skills include accountants and auditors, budget analysts, economists, market and survey researchers, financial analysts and personal financial advisors, insurance underwriters, mathematicians, and statisticians.
D.W. Simpson has Non-Traditional positions for actuaries at their website, and Actuary.ca has a few discussion areas that can answer this question - Changing careers and Life after actuary? These resources, along with a little further research, can answer your question and give you a little better understanding on how your skills make you valuable to a wide range of opportunities. Any other links or resources to answer this question can be added in the comments section below.
Posted by Tom Troceen at 01:24 AM | Comments (0)
September 05, 2004
Casualty Loss Reserve Seminar to be Held September 13-14 in Las Vegas
A hands-on workshop outlining strategies to effectively present reserve estimates in a credible and understandable manner will highlight the program of the Casualty Loss Reserve Seminar, to be held September 13-14 at The Mirage in Las Vegas, NV. The seminar is sponsored by the Casualty Actuarial Society, the American Academy of Actuaries, and the Conference of Consulting Actuaries.
Posted by Tom Troceen at 06:57 PM | Comments (0)
September 03, 2004
AFLAC Named in The Business Review's 'Great Places to Work'
The Business Review has named AFLAC New York as one of the "Great Places to Work in the Capital Region." The award recognizes the company's achievements in creating a positive work environment that attracts and retains employees through a combination of benefits, working conditions and company culture.
Posted by Tom Troceen at 09:32 PM | Comments (0)
September 02, 2004
With black boxes, drivers trade privacy for insurance discounts
For two months, Jacob Sevlie's insurance company tagged along whenever he slid behind the wheel of his Honda Accord. An electronic monitor the size of a matchbook closely tracked Sevlie's driving time and behavior. If he had a heavy foot or was a sudden braker, the auto data recorder would betray him.
Disconnected from the car and hooked to a PC, the device relayed Sevlie's digital driving diary to his auto insurer, Progressive Corp., with the click of a mouse during a pilot program earlier this year. Although privacy advocates say the gadget smacks of Big Brother, Sevlie signed up and sent monthly data in hopes of saving money on his insurance bill. In return, he got a $25 stipend and the promise of a 15 percent rate cut when the program launches.
More on this topic at DrivingToday.com
Posted by Tom Troceen at 07:15 PM | Comments (0)
CAS Board Debates the Status of Associates
How many classes of credentialed membership are right for the CAS in the 21st century? If the CAS decided to have only one class of credentialed members, how would the transition occur? Should Associates be granted the right to vote? Should Associates be eligible to serve on the board of directors?
Posted by Tom Troceen at 03:24 PM | Comments (0)
New Associates - August 2004
It is a pleasure to announce that the following 63 candidates have completed the educational requirements for Associateship in the Society of Actuaries.
Abhasakun, Michelle Thompson
Agne, Heather Marie
Alexander, Laura Marie
Asher, Dimple A
Bachman, Kathleen Kelly
Burczek, Gary Gene
Chan, Wing Kin
Chang, Lee Ni
Chau, Wai To
Chen, Song
Chen, Yue
Cheng, Li
Choy, Yiu Wai
Chung, Rebecca
Dragar, Edward Daniel, Jr.
Fast, Jody Lynn
Fung, Ming Yan
Giannakopoulos, Christos
Gingrich, Emily Whitney
Gomberg, Jason Bradley
Henry, William Thomas
Ho, Wai Kit
Ho, Wing Fai Edwin
Huang, Juetian
Infantini, Anthony Joseph
Jankowski, Natalie Marie
Jiaramaneetaweesin, Pichet
Kai, Min Chung
Klyman, Jared Ian Strauss
Kra, Joseph Simon
Kula, Michael David
Kwong, Koon Shing
Lai, Otto Pak-Hong
Lee, Chun-Ying
Lee, Yu Yu
Lehman, Keri Booth
Li, Sau Kei
Lin, Kuan Hsiu
Lipshitz, Yocheved
Man, Tat Chi Eric
Milstein, Jennifer Marie
Moon, Mickey
Ockman, Adam James
Palmerino, David Louis
Peterson, William Marshall
Pu, Jingsu
Sathe, Anita Arun
Scherer, Wendy Anne
Shao, Xianqi
Spector, Bram Jesse
Stern, Alan Shaya
Su, Li-Li
Tsai, Sheng-Feng
Wang, Der-Jen
Welsh, Leston Radworth
Wong, Hiu Kwan Carol
Wood, Deanna Marlene
Xu, Xue Mei
Yang, Ye
Zhang, Ying
Zhao, Hongyu
Zheng, Chun
Zhou, Li
Posted by Tom Troceen at 11:09 AM | Comments (0)
September 01, 2004
Website Initiated for Insurance Hall of Fame
A new website, http://www.InsuranceHallofFame.org, has been created by the International Insurance Society to feature insurance leaders from around the globe who have made creative and lasting contributions in the insurance world.
Induction into the Insurance Hall of Fame is the highest honor bestowed on insurance leaders. Since its inception in 1957, 112 people from 20 countries have been installed. The portraits of insurance laureates reside at the University of Alabama, and a digital gallery of the leaders is in New York at St. John's University.
Read more on this issue
Go to the Insurance Hall of Fame
Posted by Tom Troceen at 11:23 AM | Comments (0)
August 30, 2004
A moving image--Reflecting the future of the actuarial profession
Actuarial jokes aside, it should come as no surprise to anyone (actuaries least of all) that their image may be something of a double-edged sword. For more than a century, actuaries have been perceived as the bedrock of the insurance business, purveyors of hard reality, voices of reason and caution whenever the marketing side strayed too far toward irrational exuberance.
So it's not surprising, at a time when actuaries want to branch out into new, more adventurous fields, that their traditional image might be something of a handicap.
Posted by Tom Troceen at 10:52 PM | Comments (0)
August 26, 2004
Fortune Magazine Names Hilb Rogal & Hobbs One of America's Fastest Growing Companies
Hilb Rogal & Hobbs Company (NYSE:HRH), the world's eighth largest insurance and risk management intermediary, announced today that it has earned the distinction of being named to FORTUNE Magazine's 2004 List of America's Fastest Growing Companies for the second consecutive year. Ranked 100th on the list, HRH was measured on earnings growth, revenue growth and total investment returns.
More about Hilb Rogal & Hobbs at www.HRH.com
Posted by Tom Troceen at 12:39 PM | Comments (0)
CSC Launches Insurance Software
August 25, 2004 - (HostReview.com) - Computer Sciences Corporation (www.csc.com) today announced the availability of new releases of its life insurance, annuity, property and casualty (P&C) insurance, and reinsurance software components that implement the company's enterprise integration architecture, CSC e4.
Posted by Tom Troceen at 12:29 PM | Comments (0)
August 25, 2004
Time travel fund?
If you can believe it, someone has set up a time travel fund. The website goes into detail in order to ensure you that your small investment will pay off. They speak of billions of dollars and not to mention, you get to travel to the future. I was unable to contact any one for an interview, and even less likely to talk to someone who has actually given him any of their hard earned money. I guess if there is someone dumb enough to spend time on an idea like this, there has to be someone equally as smart to give up their money. I'm willing to bet that he didn't consult a single actuary about setting his reserves.
Check it out for yourselves at timetravelfund.com
Posted by Tom Troceen at 01:35 PM | Comments (0)
August 16, 2004
Associated Press release of most expensive catastrophes
A catastrophe is defined in the insurance world as a single event or series of related events that cause insured property losses totaling more than $25 million and affect multiple policyholders and insurers. The Associated Press has a list of the top ten insured catastrophes in U.S. history with data adjusted for inflation. With the estimated total cost for Charlie between five and eleven billion dollars, this gives some perspective on where Charlie will stand in history.

Top 10 U.S. catastrophic events of all time
Posted by Tom Troceen at 09:15 AM | Comments (0)
August 13, 2004
College Football - injuries don't have to end a career
In the early days of underwriting merchant ships would compile a list of their cargo and hopefully someone would write their name under the list and insure their safe passage, hence the name underwriter. There's a not-so-new trend in underwriting, and it starts in college sports. This article by Gainesville.com talks about Keith Lerner, one of the underwriters that has been underwriting college athletes for 15 years. In the event that an injury prevents an athlete from reaching their professional potential, Lerner comes to the rescue. This type of insurance is growing and is setting its sites on high school sports next.
The original article has expired:
Read the full story at Gainesville Sun
Use the following link
Read the full story at Gainesville Sun
Posted by Tom Troceen at 03:35 PM | Comments (0)
August 12, 2004
Latest trends in Actuarial Employment
At www.Contingencies.org Aimee Kaye, has written an interesting article on how the actuarial field has been changing over the past decades and where you can expect it to be in the future. What areas of specialization have the best demand? Which areas of the country have the most opportunities for actuaries? What can you do to make sure your career path heads you in the right direction? These questions are answered gracefully in Aimee Kaye's article Trends in Actuarial Employment.
Posted by Tom Troceen at 07:14 PM | Comments (0)
August 11, 2004
Bone up on excel a little
J-walk.com is not a bad site to get some Excel Tips. This site has a bit of knowledge for the average excel user up to the expert looking for a few more ideas. Other good sites for excel include "Who Knew Excel Could Do That?" by PC World or the Microsoft results for the "T-Shirts for Tipsters" contest. The simple fact is, if you're a struggling actuarial science student on the verge of switching your major to fashion merchandising or a senior actuary on the top of your game, you will have to use excel in the future whether you like it or not. These quick reads can give you a few tricks that just might buy you a little more time and save a little sanity. What's that worth . . . tell us when you find out.
Posted by Tom Troceen at 01:45 PM | Comments (1)
August 08, 2004
SP2 for Windows XP is here

The Windows XP service pack 2 is now available to MSDN subscribers (if you're not a developer, sys manager . . . . you're not a subscriber). However, you should be able to download it tomorrow from the MS download center. This is not your typical download; weighing in at a whopping 475.35MB you should expect to step away from your computer for a while. The features of SP2 are listed in the previous article "Windows XP Security Update Around the Corner." Dial up users need not apply. The massive download will soon be available on CD. . . .
"Service Pack 2 is a significant step in delivering on our goal to help customers make their PCs better isolated and more resilient in the face of increasingly sophisticated attacks," said Bill Gates. Aside from the security features that prevent attacks, the major improvement is the default settings that protect users. Many people do not read what they are installing and are more apt to click yes when entering a website without understanding the penalties. Now the new SP2 will fully explain the consequences of your actions before you click your way to more pop-ups and sometime take the parenting role and not even let you do certain malicious activities.
All computer analysts agree that you should take advantage of the SP2 ASAP, but bandwidth will allow only so much data available to the public. Over 100 million XP users are expected to download the mammoth 475MB update in the next two months. Downloads could be slow in the first few days but with your settings set to automatic updates, you should not worry, it'll be here sooner than you think.
Microsoft has tested the compatibility of the SP2 more than any other product in it's company history with over a million beta versions. This will hopefully insure that computers will run as usual, only with more security. With better security technologies including: Network protection, Memory protection, Improved email security and Safer browsing XP users can rest assured that their data will be there the next time they turn on their computers. Windows XP Service Pack 2 will bring users the latest security updates and innovations from Microsoft. It will establish stronger security settings that help defend against viruses, hackers, and worms and will provide unique new security features that are designed to make it easier for you to help protect your PC.
"The security enhancements in Windows XP Service Pack 2 represent a significant improvement for customers in helping them make their computers more secure and giving them more control. We encourage Windows XP users to spend five minutes today to turn on Automatic Updates, thus ensuring they will receive Service Pack 2 as it becomes available on a global basis."
-Will Poole, senior vice president at Microsoft.
Posted by Tom Troceen at 03:27 PM | Comments (0)
August 05, 2004
Windows XP Security Update Around the Corner
As a result of the wave of viruses, worms and flat out attacks on Windows operating systems, Microsoft will release the largest security update ever in the coming days. Internet explorer has been susceptible to hackers on the novice level for too long now (I currently use Mozilla Firefox) so Microsoft is responding with their Service Pack 2. The added security features include an automatic firewall, reduced pop-ups, alerts for unwanted browser attachments . . . .
Deciding weather or not to install this service pack is a rhetorical question, however some may not know where to go. The easiest way to go about it is to set your computer to download all updates automatically. My recommendation is set it up for the middle of the night or sometime you will not be using your computer. Automatically set your computer to download the service packs at say 11:00 pm every Tuesday night and just leave your computer on and the updates will automatically download, install, and shut down your computer. Directions on how to do this can be found on the Microsoft website HERE.
Since this is the largest update ever, it will slow down your computer and internet in order to download and install. Soon you will be able to get the SP2 on CD for an easy and quick install. As you well know, hackers are tricky, slimy little 15 year olds with nothing better to do so this will not be the final solution, but this will give them plenty to think about and you less. In short . . . up date your computer regularly.
Posted by Tom Troceen at 08:12 PM | Comments (0)
July 28, 2004
Appointed actuary increasingly outsourced to consultants
A continuing trend for companies to engage a senior member of a firm of actuarial consultants to act as their Appointed Actuary is highlighted in the 9th GAAPS International Survey of Appointed Actuaries. The survey found that compared with direct employment, contracting independent Appointed Actuaries is considered by many to be the most effective way of achieving the required degree of regulatory independence. Read the full story
Posted by Tom Troceen at 02:36 PM | Comments (0)
Don't forget to carry the one . . . billion
As you well know actuaries are known for their cunning ability to predict future costs. At times it is almost eerie how accurate they can be. But what happens when there is a little miscalculation . . . or a lot!
Well that questions will soon be answered by James Hardie and Trowbridge Consulting Ltd. Trowbridge Consulting Ltd. came up with a $294 million dollar estimate four years ago for the future cost of claims related to asbestos. It would be a vast understatement to say they were off. One might even speculate that their calculations were done with a TI-84 (batteries not included) and a magic 8-ball in the other hand. Of course we all turn to the almighty 8-ball on occasion, however when it results in a $2 billion dollar miscalculation, people tend to ask questions.
James Hardie now would like to propose a cap on future claims and are asking shareholders to foot the bill for future claims. As it turns out, there are plenty of lawyers that love to pounce on any mesothelioma patient and reward them (and themselves) with a piece of the asbestos pie. KPMG's actuaries have rendered their services as an expert witness to John Sheahan to prove the negligent claims that "fell below appropriate professional standards in concluding that events and claims had leveled in March 2000."
As the actuary/doctors well know, asbestos can take up to 50 years to affect a person. That leaves a little room for error in the future unlike typical reserves set for basic casualty estimates. James Hardie and Trowbridge Consulting Ltd's miscalculations included understated average claim size and an optimistic zero, yes zero percent inflation rate. Trowbridge denies wrongdoing and believes that it acted appropriately on the data it was given and that its calculations were "reasonable."
Posted by Tom Troceen at 02:04 PM | Comments (0)