« January 2005 | Main | March 2005 »
February 24, 2005
A Conference on Surviving the Pension Fund Crisis, April 18 - 19, New York City
The Surviving the Pension Fund Crisis Conference April 18 -19, 2005 The Harvard Club, New York City
To register, call Naomi at 212-952-7400, ext. 126 or visit:
https://secure.twst.com/conferences/p_funds/regp_funds.html
Click here for free Pension Funds Conference news:
http://www.twst.com/conferences/p_funds/newsletter.html
Experts are predicting a Social Security meltdown in 2042. The pension fund disaster is just around the corner.
Take Away Benefits of Attending:
* Assess the political realities and difficulties or reforming the
pension system
* Determine the likelihood of a corporate governance scandal erupting
in the pension fund business
* Understand the pros and cons of issuing pension obligation bonds
* Learn about the impact of the ever declining number of
defined-benefit plans on PBGC guarantees
* Gain insight into the impact of bankruptcy laws on corporate pension
obligations
* Get an update on accounting rules affecting acquisitions of companies
with overfunded pension plans
* Obtain a briefing on the triggers for federal excise penalties
* Get a primer on the government's proposals to increase corporate
contributions to pension funds
* Listen to best practices of pension fund management from around the
world
* Discern the benefits of privatizing municipal pension funds
* Ascertain the legal liabilities associated with mismanaging pension
fund assets
* Determine how more stringent funding requirements will impact
corporate cash flow
* Get an update into the SEC's investigation into pension practices
of some of the nation's largest corporate pensions
* Make a determination as to the PBGC's solvency
* Sharpen your ability to apply appropriate rates of return
Who Should Attend:
* Actuaries
* Risk Managers
* Chief Compliance Officers
* Pension Fund Managers
* Pension Fund Fiduciaries
* Pension Fund Administrators
* Pension Fund Lawyers
To register: call (212) 952-7400 ext. 126 or email naomi@twst.com
To Nominate a Speaker Contact: (212) 952-7400 ext. 162 or email
dwanetick@twst.com
Posted by Tom Troceen at 04:41 PM
February 23, 2005
Dude, Where's my Camry?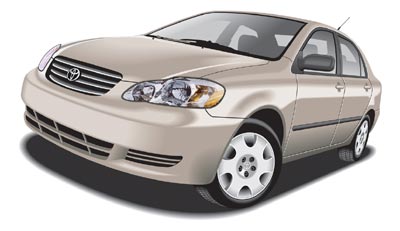 According to the National Insurance Crime Bureau (NICB®), the most popular sedans -- the Toyota Camry, Honda Accord and Ford Taurus are particularly attractive targets for thieves, along with sport utility vehicles (SUVs), pickup trucks, and mini-vans. In other words, they are saying that all cars are vulnerable to theft with the exception of the station wagon. Perhaps with the advent of the new Doge Magnum, thieves will learn to love all cars, and not discriminate on the social stigma that comes with driving a station wagon.
The NICB®, using data reported by its member insurance companies, has compiled a list of the 10 vehicles most frequently reported stolen in the U.S. in 2002. That top 10 includes:
1. Toyota Camry
2. Honda Accord
3. Honda Civic
4. Chevrolet Full Size C/K pick-up
5. Ford Full Size Pickup (150/250/350)
6. Jeep Cherokee/Grand Cherokee
7. Oldsmobile Cutlass/Supreme/Ciera
8. Dodge Caravan/Grand Caravan
9. Ford Taurus
10. Toyota Corolla
Source: National Insurance Crime Bureau. Where Is My Car? The NICB List of America's Most Stolen Vehicles (February 26, 2004).

Posted by Tom Troceen at 04:41 PM
February 22, 2005
Putting your money where your mouth is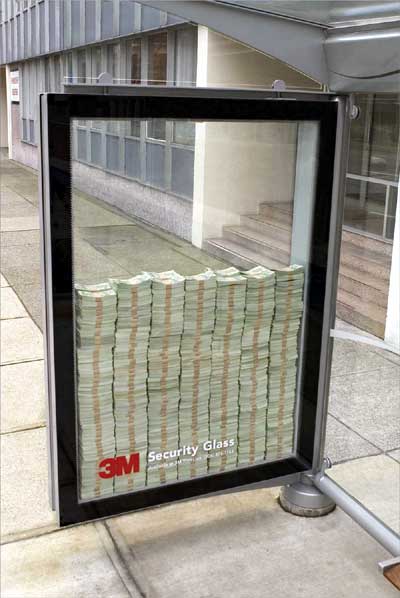 3M announced it's new security glass in the form of a PR stunt. At a Vancouver bus stop, 3M is promoting its newest Security Glass product by encasing what appears to be a lot of money ($1,295,344 according to Rain Man). While we wonder what sort of riot this could cause, we also think it's an ingenious method to explain the benefits of the product in a truly effective manner.
A local news station captured one guy on video lunging full speed and kicking the glass, breaking only his foot. This only proves that the glass is impermeable to the elusive Canadian Ninja, but this begs the question of it's integrity against the more nimble Tibetan Ninja and the ever so popular, Beverly Hills Ninja. What is the risk involved in a stunt like this? Is it even real money? If it is, how long does mapquest say a road trip from say . . . Atlanta to Vancouver is? And my final question, any actuaries out there have a Hummer (H1 preferably) or perhaps an Excursion with a brush guard?

Posted by Tom Troceen at 11:56 AM
February 21, 2005
APEX Management Group Promotes Timothy Robinson to Chief Actuary
APEX Management Group, a healthcare, insurance services and actuarial consulting firm, announced today the promotion of Timothy Robinson, FSA, MAAA to chief actuary. Robinson previously held the position of consulting actuary at APEX, a division of Gallagher Benefits Services, Inc.
In his new position, Robinson will oversee actuarial work and product development as well as lead training development and peer review of actuaries. Robinson will continue to have a strong role in business development as well as the integration of the latest predictive modeling and actuarial tools into APEX's proprietary underwriting and actuarial models.
Robinson has more than 14 years of experience in the health care actuarial field. Prior to joining APEX in 2000, Robinson was vice president and chief actuary for Avandel Inc., where he was responsible for all actuarial and data analysis.
"Tim has made significant contributions to the growth and success of our firm over the past four years," said Don Gasparro, president of APEX Management Group. "He has continually demonstrated his dedication and commitment to clients and our staff."
Robinson, 37, is a resident of Princeton Junction, NJ. He is a Fellow of the Society of Actuaries and serves on the American Academy of Actuaries Work Groups for Disease Management and Medical Reinsurance. He is a 1989 graduate of St. Olaf College, with a B.S. degree in Mathematics.
Princeton, NJ-based APEX Management Group, a division of Gallagher Benefits Services, Inc., is a leading healthcare, insurance services and actuarial consultancy, primarily serving reinsurers, health plans and employer groups.
Posted by Tom Troceen at 12:38 AM
February 17, 2005
Chicago - Police to use database to fight insurance fraud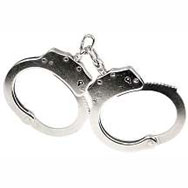 On Wednesday, City Hall took a giant step toward cracking down on the $30 billion-a-year business of insurance fraud that adds as much as $300 to the annual insurance premium paid by a typical Chicago household.
Last fall, Streets and San and the insurance industry linked their computer resources to combat insurance fraud, with the first data run flagging more than 800 questionable claims.
Now, the CLEAR system will join the other two, pooling information about theft reports, impounded vehicles and insurance claims so suspicious cases can be flagged and investigated.
Posted by Tom Troceen at 02:20 PM
February 16, 2005
Three More Guilty Pleas Obtained In New Jersey Insurance Industry Probe
Senior Marsh Executive Admits to Deceiving Clients on Fee Revenues

Attorney General Eliot Spitzer said today that a senior executive at Marsh and two AIG employees have pleaded guilty to criminal charges in connection with an ongoing investigation of fraud and bid rigging in the insurance industry.
All three defendants admitted to participating in a scheme that allowed Marsh, the nation's largest insurance broker, to protect incumbent insurance carriers when their business was up for renewal.
With today's action, Spitzer's office has now obtained nine guilty pleas from executives at four different companies.
As part of his plea today, the managing director of Marsh's excess casualty unit described an official protocol whereby Marsh clients were given a significantly understated figure when they asked about the amount of revenue Marsh derived from Placement Service Agreements.
Two of the defendants in today's cases pleaded guilty to the crime of Scheme to Defraud in the First, a class E felony, which carries a maximum sentence of 1 1/3 to 4 years in state prison. The third defendant pleaded guilty to the crime of Scheme to Defraud in the Second Degree, a class A misdemeanor, which carries a maximum sentence of 1 year in jail. All three defendants pleaded guilty before Justice James Yates of New York County Supreme Court.
The defendants in today's cases are expected to testify in future cases, as are the six other insurance industry employees who entered criminal pleas. Previously, two executives at AIG, two from Zurich American, one from Marsh and one from ACE pled guilty to criminal charges.
Spitzer thanked the New York State Insurance Department for its cooperation in the joint investigation, which is continuing.
These cases are being prosecuted by Assistant Attorneys General Kristen Marcelle, Whitman Knapp and Harold Wilson of the Criminal Prosecutions Bureau, under the direction of the Deputy Chief of the Criminal Prosecutions Bureau, Kevin Suttlehan, and the Bureau Chief, Janet Cohn. Investigators John McManus and Sylvia Rivera of the Investigations Bureau, under the supervision of Deputy Chief Investigator Hank Lemons, assisted in the investigation.
Posted by Tom Troceen at 12:55 PM
February 14, 2005
AIG Issues Statement Regarding Subpoenas
American International Group, Inc. (AIG) issued the following statement today regarding subpoenas received from the Office of the Attorney General for the State of New York and the Securities and Exchange Commission:
"Subsequent to the earnings conference call on Wednesday, February 9, AIG received subpoenas from the Office of the Attorney General for the State of New York and the Securities and Exchange Commission relating to investigations of non-traditional insurance products and certain assumed reinsurance transactions and AIG's accounting for such transactions. AIG will cooperate in responding to the subpoenas."
American International Group, Inc. (AIG) is the world's leading international insurance and financial services organization, with operations in more than 130 countries and jurisdictions. AIG member companies serve commercial, institutional and individual customers through the most extensive worldwide property-casualty and life insurance networks of any insurer. In the United States, AIG companies are the largest underwriters of commercial and industrial insurance and AIG American General is a top-ranked life insurer. AIG's global businesses also include retirement services, financial services and asset management. AIG's financial services businesses include aircraft leasing, financial products, trading and market making. AIG's growing global consumer finance business is led in the United States by American General Finance. AIG also has one of the largest U.S. retirement services businesses through AIG SunAmerica and AIG VALIC, and is a leader in asset management for the individual and institutional markets, with specialized investment management capabilities in equities, fixed income, alternative investments and real estate. AIG's common stock is listed in the U.S. on the New York Stock Exchange and ArcaEx, as well as the stock exchanges in London, Paris, Switzerland and Tokyo.
Posted by Tom Troceen at 10:51 PM
Study links illness to bankruptcies Health insurance ultimately proves of little help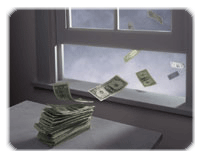 Costly illnesses trigger about half of all personal bankruptcies, and most of those who go bankrupt because of medical problems have health insurance, according to findings from a Harvard University study to be released today.
Researchers from Harvard's law and medical schools said the findings underscore the inadequacy of many private insurance plans that offer worst-case catastrophic coverage, but little financial security for less severe illnesses.
Posted by Tom Troceen at 12:45 AM
Brown & Brown, Inc. Announces the Asset Acquisition of Hull & Company, Inc.
J. Hyatt Brown, Chairman and Chief Executive Officer of Brown & Brown, Inc. (NYSE: BRO), and Richard F. "Dick" Hull, President and Chief Executive Officer of Hull & Company, Inc., headquartered in Ft. Lauderdale, Florida, today announced the signing of a definitive agreement for Brown & Brown, Inc. to acquire the assets of Hull & Company, Inc. and certain affiliated companies. Finalization of the transaction is subject to completion of certain customary conditions.
Hull & Company, with approximately $63.0 million in annualized net
retained revenues, is recognized as one of the nation's leading insurance wholesale organizations. With 20 offices in nine states providing specialty products and unique solutions to the independent agency system, Hull & Company has been regarded as one of the industry's finest wholesale markets for more than 40 years. Dick Hull, along with Hull & Company's current management and staff will continue to operate Hull & Company as a stand-alone profit center
from its existing locations.
Mr. Brown said, "Dick Hull and I have known one another for many years and I have always held him and his leadership team in the highest regard. As a matter of fact Brown & Brown has been doing business with Hull & Company since the 1970's and they are the best in the business. His company is guided by the same strong focus on professionalism that is a Brown & Brown hallmark. We are extremely pleased that they have elected to join us. Their addition to the
Brown & Brown family takes our position within the insurance excess and surplus lines brokerage arena to a new level. In addition, I personally am looking forward to Dick Hull's contribution as a member of the Brown & Brown Leadership Council."
Mr. Hull commented, "We believe that by joining Brown & Brown, we will be able to provide an ever increasing level of service to our customers, while providing our employees and shareholders with greater opportunities for future growth and rewards. As Hyatt noted, our two companies share many of the same attributes, a fact that drew us to this decision."
Jim W. Henderson, Brown & Brown's President and Chief Operating Officer noted, "Our two organizations share a similar culture of commitment to excellence. We anticipate that Hull & Company will very quickly become an integral force in our on-going growth and continued success."
Posted by Tom Troceen at 12:40 AM
Health Care in the 21st Century with Health Savings Accounts
Consumer-driven health care has the potential to be a powerful force of change in the health care system. By instituting competitive pressures, encouraging greater price transparency, and rewarding consumers who are proactive about their health, the growing adoption of Health Savings Accounts will help make health care more affordable for everyone.
In an article entitled "Health Care in the 21st Century", published in the New England Journal of Medicine on January 20, 2005, Senate Majority Leader Bill Frist, M.D., made several suggestions on ways to provide all Americans with lifelong, affordable access to high-quality health care. Senator Frist graduated from Harvard Medical School in 1978, and was a surgeon before entering politics. One of the key aspects of his vision is a system that is responsive primarily to individual consumers, rather than to third-party payers. This concept is known as consumer-driven health care.
Today most health care is paid for and controlled by third parties such as the government, insurers, and employers. Consumers rarely compare prices or quality of service when shopping for health care – partly because this comparison is usually very difficult or even impossible, and partly because the price often just doesn't matter to the consumer, who is only responsible for a moderate co-payment. Frist notes "a consumer-driven system will empower all people – if they so choose – to make decisions that will directly affect the most fundamental and intimate aspects of their life – their own health. This empowerment gives people a greater stake in and more responsibility for, their own health care. Health care will not improve in a sustained and substantial way until consumers drive it."
A key aspect to enabling consumer-driven health care was the creation of tax-free Health Savings Accounts (HSAs). This legislation was part of the Medicare Modernization Act (Public Law 108-173). "HSAs, coupled with affordable high deductible insurance policies, give individual consumers more control over their health care choices and hard earned dollars. HSAs give people a greater stake in their own health care. The accounts can move with employees from job to job and can be rolled over year to year. HSAs should increase demand for greater information and transparency."
What Senator Frist is suggesting is that people with high deductible health insurance plans and HSAs have incentive to keep their health costs low, since any money they save on health care expenses stays in their Health Savings Account, and grows tax-deferred, like an IRA. Thus there is also incentive for the consumer to demand information about health care pricing. No system has yet been devised in the history of mankind that does more to increase quality and lower prices than a competitive market system. As more and more consumers begin to own health savings accounts, health care providers will be forced to compete for their business by providing better quality service and better prices.
The other factor in play is the financial motivation the individual will have to stay healthy. The vast majority of health care spending today is due to degenerative diseases such as high blood pressure, diabetes, metabolic syndrome, cardiovascular disease, and other modern ailments that are primarily the result of lifestyle choices. The consumer who wisely spends his HSA dollars on preventative care (which can be done tax-free) and pays attention to diet and exercise could be rewarded with a substantial amount of money in their Health Savings Account by age 65.
Consumer-driven health care has the potential to be a powerful force of change in the health care system. By instituting competitive pressures, encouraging greater price transparency, and rewarding consumers who are proactive about their health, the growing adoption of Health Savings Accounts will help make health care more affordable for everyone.
More information about how HSAs work, along with instant quotes on qualifying high deductible health insurance plans, can be found at HSA for America, or by calling 866-254-5121.
About HSA for America:
HSA for America is a nationwide brokerage firm specializing in individual and family health insurance plans that are qualified to work with Health Savings Accounts. HSA for America represents many different insurance companies, offers instant quotes, online applications, and comparisons of HSA administrators.
Contact Information:
Fred Adams
HSA for America
Toll-Free: (866) 254-5121
Fax: (309) 414-8717
http://www.HSAforAmerica.com

Posted by Tom Troceen at 12:38 AM
Asbestos continues to hurt Hardie
Building products giant James Hardie said Monday that its third-quarter earnings were hit by a multimillion-dollar legal bill linked to compensation claims from victims of asbestos poisoning.
James Hardie's legal costs for the three months to Dec. 31, 2004, totaled US$15.9 million (euro12.37 million), including US$6 million (euro4.67 million) in severance payments to its former chief executive Peter Macdonald and former chief financial officer Peter Shafron, who quit amid harsh criticism of the way the company handled the compensation claims.
Posted by Tom Troceen at 12:32 AM
February 10, 2005
Top Jobs: Wonder if I ought to be an actuary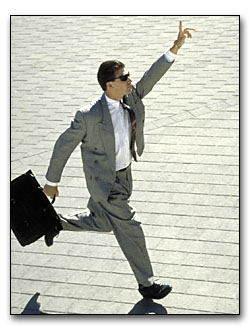 By Scott Hollifield
The McDowell News
The list of the top 25 jobs for 2005 is out and, unfortunately for me, hauling a tar bucket is nowhere to be found.
Maybe that's number 26.
Fast Company magazine bases its annual index on job growth, salary potential, education level and room for innovation. In one of these occupations, a person will probably be better paid, more satisfied and less likely to beat a coworker on the head with a 2-by-4 than in most other jobs, such as working at a newspaper.
Relying on data from the Bureau of Labor Statistics, Salary.com. and the work of Dr. Kevin Stolarick, an expert at Carnegie Mellon University, the magazine concluded that the top jobs are: Personal-finance advisor; medical scientist; computer-software engineer; chiropractor; environmental engineer; biochemist and biophysicist; sales manager; epidemiologist; computer-system analyst; athlete; agent and business manager; marketing manager; producer and director; actor; lawyer; advertising manager; management analyst; postsecondary-education administration; financial manager; actuary; airline pilot; geoscientist; market-research analyst; securities-sales agent and medical-services manager.
My inventory
Figuring this might be a good time to make a career change and settle into one of those top 25 jobs, I began to tally all the things besides filling holes in the newspaper that someone had paid me to do: Cook shrimp; wash dishes; fry chicken; disseminate community-college information; umpire softball games; load hay; mow grass; build an addition onto a gas station; and tar the roof of the Winn-Dixie on the Fourth of July.
That the Winn-Dixie is no longer standing in its original location is more indicative of small-town progress and the migratory nature of chain grocery stores than the quality of my roof-tarring. In other words, I hauled the bucket real good, according to my coworkers at the time.
In most of these labors, I was rewarded with insight and experience but little job satisfaction. I did get sunburned, ripped off, yelled at, bored, bee stung, beat down, scratched up and - once - invited to go skinny dipping with a waitress.
Every job has a perk or two.
Licensing tricky
Scanning the list of the top 25 occupations, I realized that I was qualified for very few. Some, like airline pilot and lawyer, require licenses that you cannot, I found, obtain legally over the Internet.
Anything related to finances is out. My wife issues me one blank check at a time, much like Barney Fife and his single bullet.
I cannot be an analyst; every time I look at the word, I snicker.
As far as acting, I did costar in a junior-high production of No Boys Allowed, the first and so far only time I have appeared publicly in a dress. Though I failed to save any of the reviews, I do recall that one critic called my performance a triumph of "overacting, constant mugging and ill-advised ad libbing. This young man is no Ricky Schroeder."
Of all the jobs on the list, I figured that actuary was my best bet because I didn't know what it was. It's tough to be unqualified for something when you don't know what it is.
Actuary, I learned from Fast Company magazine, is a risk assessor, which means that most of them work in the insurance industry. I believe I would make a fine actuary.
"Whoa, wait just a minute there, Bobby Earl. If you climb up that ladder with the tar bucket after having a Pabst Blue Ribbon, I assess the risk of you falling off and breaking your neck as rather high."
I wonder if waitresses like actuaries?
• Scott Hollifield is editor of The McDowell News, a Media General newspaper. Contact him at P.O. Box 610, Marion, NC 28752 or e-mailrhollifield@mcdowellnews.com

Posted by Tom Troceen at 01:15 PM
February 08, 2005
Yes, there's an insurance for that

Pop songstress Britney Spears and her touring company have brought suit against eight insurance companies, alleging the carriers illegally refused to compensate the singer for losses arising from her cancelled concert tour last year.
Liberty Syndicate Management, AXA Corporate Solutions, QBE International Insurance, Markel International, Beezley Furlonge, Talbot Underwriting, Great Lakes Reinsurance U.K., and SR International Business were named in a complaint, filed Feb. 4, in New York Supreme Court, a county level tribunal.
Posted by Tom Troceen at 01:06 AM
CXO Systems Announces Enterprise Risk Management Dashboard; Author and Risk Expert, James Lam, Joins CXO Systems as Advisory Board Member
CXO Systems, a leader in real-time risk visibility dashboard software, today announced that it has developed an Enterprise Risk Management (ERM) dashboard. The company worked with James Lam, author and expert on risk management, and a consultant to CXO Systems to assist in the development of the dashboard solution.
Corporations face increased regulations, laws and other compliance requirements, and need to manage risk and monitor its impact across the organization. In the past, companies have developed mechanisms to manage risk in key areas, including: Credit Risk; Market Risk; Operational Risk; and Business Risk, but only in self-contained silos. Creating an optimal risk portfolio can only be done by managing risk aggregations and interdependencies. Companies must be able to measure and monitor key risk indicators in right-time.
As stated in the GartnerG2 Research report "Operational Risk Management, Metrics and Methodology", published by D.McKibben, et al; "Most vendors in the risk management market target specific risk categories or subcategories. Many also address specific processes, such as trend detection, event detection and notification, and reporting. However, executives are increasingly taking a more holistic approach to risk management. That leads them to seek tools with functionality, extensibility and scalability to handle multiple risk categories and processes, putting a premium on open interfaces that let software applications be integrated into a larger risk management framework."
CXO Systems' new ERM Dashboard helps enterprises cost-efficiently create risk transparency, set standards, and maximize risk-adjusted return across the enterprise through an integrated view of risk exposures and Key Risk Indicators (KRIs). CXO Systems meets the needs of enterprises by aggregating data across internal and external sources, assimilating that data into information, and applying advanced risk communication and reporting capabilities. With a single view, executives can now ensure regulatory compliance and improve business and risk performance - responding in right-time.
"In light of Sarbanes-Oxley, Basel II, and other regulatory requirements, the need for an ERM dashboard solution has never been greater," said James Lam. "I am very excited about working with CXO Systems in bringing a best-in-class solution to our clients. The early market feedback and client acceptance have been exceptional."
Mr. Lam has 20 years experience in risk and business management and is considered one of the foremost visionaries in his field. His book "Enterprise Risk Management" is a top ten best seller. He is the founder and president of James Lam & Associates, a leading risk management consultancy with clients that include The World Bank, Citigroup Smith Barney, Allied Capital, First Data, Risk Management Association, Federal Home Loan Bank of Chicago and GMAC. Mr. Lam previously served as chief risk officer of Fidelity Investments, the largest mutual fund company in the world with $700 billion in assets under management.
"James brings deep insight to CXO Systems and his partnership ensures that we were able to develop an ERM dashboard that meets the most critical requirements of those responsible for managing risk in today's corporations-- the CRO, the CFO, and the CIO," said Malcolm Frank, CEO of CXO Systems. "With the delivery of this solution, CXO Systems is first to market with a dashboard that enables companies to manage aggregate risks."
Posted by Tom Troceen at 12:19 AM
February 07, 2005
One Vote for Health Savings Accounts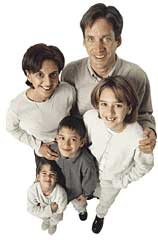 Aetna announced today that it has begun marketing six new preferred provider organization (PPO) plans for individuals and their families in Connecticut. The two new Aetna high-deductible health plans, which are compatible with health savings accounts (HSAs), and four new Aetna Advantage PPO plans are designed to provide affordable, comprehensive health coverage options for individuals and their families.

"With more than 150 years in business in Connecticut, Aetna is firmly committed to addressing the health insurance needs of the growing uninsured population," said James Reid, Aetna's general manager for small business in the Northeast Region. "Our cost-effective plans provide individuals and their families with a wide range of choices and benefits levels, as well as the information and tools they need to make informed health care decisions."
Aetna is offering individuals and their families six new PPO plan designs. Four of the plans, which are called Aetna Advantage PPO plans, offer members the freedom to go directly to any doctor, hospital or health care professional - including specialists - for covered expenses, with no referrals required. If a member chooses a health care professional from Aetna's extensive network of participating physicians and hospitals, out-of-pocket costs will be lower and there are no in-network claim forms. The plans include "first dollar coverage" and no deductibles for in-network doctor office visits.
All Aetna Advantage PPO plans feature coverage for routine checkups and preventive care, specialty care, chiropractic care, hospitalization and surgery, diagnostic testing, emergency care and urgent care, subject to applicable copayments, coinsurance and deductibles. The plans also include prescription drug coverage, subject to a deductible, copayments and calendar-year maximum, with no deductibles for generic prescriptions.
The additional two plans, Aetna high-deductible health plans, which are compatible with HSAs, offer members similar benefits to the Aetna Advantage PPO plans. However, members can take advantage of a flexible health benefits plan tied to an HSA. HSAs are tax-advantaged accounts used to pay for qualified medical expenses. HSA contributions are tax deductible and earn interest tax free. HSAs are portable, and unused balances can be carried forward from year to year, making them a strong value for consumers. Aetna can offer members a convenient referral option for establishing their HSA accounts, or members have the freedom to choose their own HSA provider.
In addition to plan benefits, through the Vision One(R)(1) discount program, Fitness Program and Alternative Health Care Programs, members may access discounted rates from certain providers for products and services available to the general public. The Vision One program offers special member discounts on eye care products and services at participating optical centers. The Fitness Program provides special membership rates at participating fitness clubs contracted with Global Fit and discounts on certain equipment. The Alternative Health Care Programs offer reduced rates on alternative therapies for members, including visits to chiropractors, acupuncturists, nutritional counselors and massage therapists, and members can save on over-the-counter vitamins and nutritional supplements through the Vitamin Advantage(TM) program.
To help members make informed decisions, Aetna offers online tools such as Aetna Navigator(TM), a member self-service website that provides a record of personal health information, and DocFind(R), a directory members can use to search for health care professionals and facilities by type, specialty, name, gender, language, hospital affiliation and other criteria. Members also have access to Aetna InteliHealth(R), an online consumer health information website.
"The future of health care is consumer-directed plans," said Bob Dick, an agent for Peter M. Bakker Agency, Inc., an Avon-based independent benefits brokerage firm. "I am excited to see Aetna offer a high-deductible health plan, compatible with an HSA, for individuals and their families. There is a strong interest in the marketplace for this type of coverage. With Aetna's strong reputation and national presence, I foresee these plans appealing to many as the solution for their health care needs."
Aetna plans for individuals and their families are currently being sold directly to consumers or through independent insurance agents and brokers in Arizona, Delaware, Illinois, Pennsylvania, Texas, Virginia and Washington, D.C. Aetna intends to offer similar plans in additional states this year.
Aetna plans for individuals and their families are available in all counties in Connecticut. Aetna members in Connecticut have access to a network of 32 acute care hospitals, 2,418 primary care physicians and 7,969 specialists.
As one of the nation's leading providers of health care, dental, pharmacy, group life, disability and long-term care benefits, Aetna puts information and helpful resources to work for its approximately 13.6 million medical members, 11.6 million dental members, 8.3 million pharmacy members and 13.3 million group insurance members to help them make better informed decisions about their health care and protect their finances against health-related risks. Aetna provides easy access to cost-effective health care through a nationwide network of more than 646,000 health care professionals, including over 385,000 primary care and specialist doctors and 3,908 hospitals. For more information, please visit www.aetna.com. (Figures as of September 30, 2004)
Posted by Tom Troceen at 01:28 AM
Get the most out of Actuarial News
ActuarialNEWS.org is equipped with a free RSS feed that gives you up-to-date stories hot off the presses. Some of you may be new to syndicated sites. Understanding it is simple, and getting started only takes a few clicks. Sites, much like this one, are converted into different formats (this one is XML) and RSS readers are used to detect changes in a site's content and update you according to the newest added articles.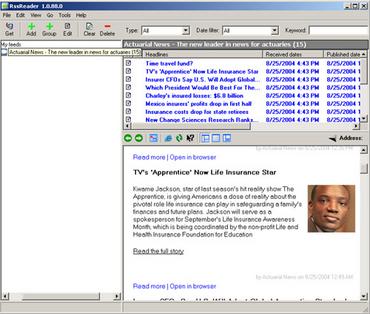 Above is a screen shot of what the reader will look like; much like a typical email interface. There are many types of RSS readers out there. A good one to have is Pluck, which can be downloaded at Pluck.com. Pluck requires the new Windows Service Pack 1, 1a or 2. You can also download an easy to use reader directly from ActuarialNEWS.org by clicking the link below. Continue reading this article for further instructions on how to install your RSS reader and get started receiving real time updates from ActuarialNEWS.org and more.
When you go through the installation screen, be sure to read each screen. The check box for "automatically start RSS Reader on Windows start up" is checked automatically. Unchecking this box is suggested so it doesn't take any longer to start up your computer every morning.
Now that you have installed RSS Reader, you should have a program that looks like the one above. In the toolbar there is a button with a "+" and the word "Add," click this box.
You should get a prompt box that looks like this:

Cut and paste this line:
http://www.actuarialnews.org/index.rdf
And click "Next"
The following screen will allow you to edit the name as it will appear on the reader.
Click "Next"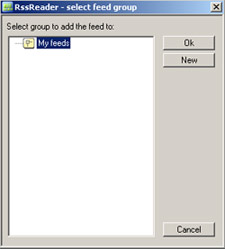 This screen will allow you to create folders much like an in box, out box and trash folder for your email; only here, you can categorize your news and other info. When you're done, click OK.
RSS Reader will add the new feed and update accordingly.
To configure the reader the way you want it (i.e. turn off the sounds and other options) you can follow the tab Tools >> Options. Go through the tabs and set RSS Reader to your desired configuration.
Some useful RSS feeds that you can add to your reader:
Actuary.net - http://edit.actuary.net/xml/rss.xml
yahoo news - http://rss.news.yahoo.com/rss/topstories
odd news - http://rss.news.yahoo.com/rss/oddlyenough
Washington Post - http://www.washingtonpost.com/wp-srv/nation/rssheadlines.xml
NPR Top Stories - http://www.npr.org/rss/rss.php?topicId=2
NPR Business - http://www.npr.org/rss/rss.php?topicId=6
and the list goes on.
You can search for more RSS feeds by following this link.
Posted by Tom Troceen at 01:08 AM
Solution to Social Security Trust Fund Fraud and Actuarial Deficit Proposed by Author of 'The Looting of Social Security'
Economist and author Allen W. Smith, Ph.D., today released his proposed solution to the Social Security fraud problem and the long-term actuarial deficit. Smith's three-step proposal is outlined in this article, any guesses who he voted for?
1. President Bush should immediately discontinue his practice of spending the approximately $400 million in Social Security surplus that flows in each day, and he should instruct the Secretary of the Treasury to invest this money in marketable Treasury bonds.
2. The $1.6 trillion that has already been "borrowed" by the government and spent on other things must be repaid and invested in marketable Treasury bonds. Unlike Bush's proposal to borrow between $2 and $3 trillion to launch his privatization plan, borrowing the $1.6 trillion from the public and using it to pay off the debt to Social Security would not increase the public debt. The debt to Social Security would go down while the debt to the public would go up by an equal amount. If these two actions were taken, the Social Security trust fund would truly have the assets it will need to continue to pay full benefits until 2042. The Social Security Trustees could sell these marketable Treasury bonds in the open market as needed to supplement the declining payroll tax revenue without any additional action by the president or the Congress.
3. The above two steps would solve the short-term Social Security problem and leave only the actuarial deficit that will show up no earlier than 2042. That problem can also be fixed at this time with a single simple action. Remove the Social Security payroll tax cap of $90,000 per year so that those earning more than $90,000 will pay Social Security tax on their entire income just like everyone else. Those earning more than $90,000 have received such large tax breaks from the Bush income tax cuts, that they can certainly afford to pay the additional payroll tax.
Smith summarizes his view of President Bush's actions with regard to Social Security as follows:
"President Bush spent $509 billion of Social Security surpluses during his first term, and he continues to spend Social Security money for non-Social Security purposes each and every day while asking the public to believe that he really wants to 'save and strengthen' the program. His actions show no evidence that he truly wants to strengthen the system. They are more consistent with those of a person who wants to drive as many nails into the coffin of Social Security as possible. Now he is trying to drive a giant spike into that coffin to make sure the system, as we know it today, cannot survive in the long term. It is time for President Bush to be honest and truthful with the American people."
Allen W. Smith, who has been crusading for economic education and sound government fiscal policy for nearly three decades, holds a Ph.D. degree in economics from Indiana University. He is Professor of Economics Emeritus, Eastern Illinois University. The author of several books, including "The Looting of Social Security: How the Government is Draining America's Retirement Account," (Carroll & Graf, 2004) and "The Alleged Budget Surplus, Social Security, and Voodoo Economics," Dr. Smith has appeared on CNBC, CNNfn, and more than 100 radio talk shows to discuss Social Security.
CONTACT: Barbara Rugel (863) 206-4431 or Allen W. Smith (863) 206-4292;
email: ironwoodas@aol.com
Website: http://www.lootingsocialsecurity.com

Available Topic Expert(s): For information on the listed expert(s), click
appropriate link.
Allen W. Smith, Ph.D.
http://www.profnet.com/ud_public.jsp?userid=350721

Source: Allen W. Smith
Posted by Tom Troceen at 01:00 AM
Providers push insurance covering theft of identity
Ed Bloom considered himself a very educated consumer when he made the decision last year to purchase identity theft insurance.
"I'm a victim," said the retiree from Ayer. "Having been through this before, I saw it as a great benefit."
Bloom discovered his identity had been stolen in September 1999 when he was contacted by a collection agency demanding payment of more than $800 he allegedly owed on a phone account in Brooklyn, N.Y.
Posted by Tom Troceen at 01:00 AM
February 05, 2005
Actuaries sued over Independent crash
Liquidators of Independent Insurance are suing actuaries Watson Wyatt in a claim likely to run to tens of millions.
Independent crashed in 2001 after a huge shortfall in the amount of reserves it had in its coffers to pay policy claims.
Liquidator PricewaterhouseCoopers will give details of the claim later this month. It alleges work by the actuary between 1998 and 2001 in reviewing the level of Independent's reserves was negligent.
Posted by Tom Troceen at 07:59 PM
February 03, 2005
State of the Union Address - Through the ears of an actuary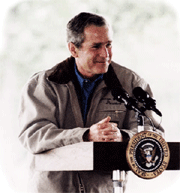 As you might have presumed, George W. Bush's State of the Union Address closed with the subject of Iraq. Surprisingly enough, the first topics discussed are answers to questions that are pondered in the actuarial world. Medicare, Tort Reform and Saving Social Security took the forefront of the speech. From the "protection (of) honest job creators from junk lawsuits" to "economy (being)... held back by irresponsible class actions and frivolous asbestos claims," Bush tackled some of the very questions that are posted on ActuarialNews and even discussed on Actuary.ca on a weekly basis.
It even appeared that Bush had done his actuarial homework, with his future predictions of Social Security.

Thirteen years from now, in 2018, Social Security will be paying out more than it takes in. And every year afterward will bring a new shortfall, bigger than the year before. For example, in the year 2027, the government will somehow have to come up with an extra $200 billion to keep the system afloat.
And by 2033, the annual shortfall would be more than $300 billion. By the year 2042, the entire system would be exhausted and bankrupt.
For those of you who missed the State of the Union address, continue reading for the full transcript of George W. Bush's speech.
Mr. Speaker, Vice President Cheney, members of Congress, fellow citizens, as a new Congress gathers, all of us in the elected branches of government share a great privilege. We've been placed in office by the votes of the people we serve. And tonight, that is a privilege we share with newly elected leaders of Afghanistan, the Palestinian territories, Ukraine, and a free and sovereign Iraq. (Cheers, applause.)
Two weeks ago I stood on the steps of this Capitol and renewed the commitment of our nation to the guiding ideal of liberty for all. This evening I will set forth policies to advance that ideal at home and around the world. Tonight, with a healthy, growing economy, with more Americans going back to work, with our nation an active force for good in the world, the state of our union is confident and strong.
(Applause.)
Our generation has been blessed by the expansion of opportunity, by advances in medicine, by the security purchased by our parents' sacrifice. Now, as we see a little gray in the mirror -- or a lot of gray -- (laughter) -- and we watch our children moving into adulthood, we ask the question, what will be the state of their union? Members of Congress, the choices we make together will answer that question. Over the next several months, on issue after issue, let us do what Americans have always done and build a better world for our children and our grandchildren. (Applause.)
First, we must be good stewards of this economy and renew the great institutions on which millions of our fellow citizens rely.
America's economy is the fastest growing of any major industrialized nation. In the past four years we've provided tax relief to every person who pays income taxes, overcome a recession, opened up new markets abroad, prosecuted corporate criminals, raised homeownership to its highest level in history, and in the last year alone the United States has added 2.3 million new jobs. (Cheers, applause.)
When action was needed, the Congress delivered, and the nation is grateful. Now we must add to these achievements. By making our economy more flexible, more innovative, and more competitive, we will keep America the economic leader of the world. (Applause.)
America's prosperity requires restraining the spending appetite of the federal government. I welcome the bipartisan enthusiasm for spending discipline. I will send you a budget that holds the growth of discretionary spending below inflation, makes tax relief permanent, and stays on track to cut the deficit in half by 2009. (Applause.)
My budget substantially reduces or eliminates more than 150 government programs that are not getting results or duplicate current efforts or do not fulfill essential priorities.
The principle here is clear: Taxpayer dollars must be spent wisely or not at all. (Applause.)
To make our economy stronger and more dynamic, we must prepare a rising generation to fill the jobs of the 21st century. Under the No Child Left Behind Act, standards are higher, test scores are on the rise, and we're closing the achievement gap for minority students. Now we must demand better results from our high schools so every high school diploma is a ticket to success.
We will help an additional 200,000 workers to get training for a better career by reforming our job training system and strengthening America's community colleges. And we will make it easier for Americans to afford a college education by increasing the size of Pell grants. (Applause.)
To make our economy stronger and more competitive, America must reward, not punish, the efforts and dreams of entrepreneurs. Small business is the path of advancement, especially for women and minorities. So we must free small businesses from needless regulation and protection honest job creators from junk lawsuits. (Applause.)
Justice is distorted and our economy is held back by irresponsible class actions and frivolous asbestos claims, and I urge Congress to pass legal reforms this year. (Applause.)
To make our economy stronger and more productive, we must make health care more affordable and give families greater access to good coverage -- (applause) -- and more control over their health decisions. (Applause.)
I -- I ask Congress to move forward on a comprehensive health care agenda with tax credits to help low-income workers buy insurance, a community health center in every poor county, improved information technology to prevent medical error and needless costs, association health plans for small business and their employees -- (cheers, applause) -- expanded health savings accounts -- (cheers, applause) -- and medical liability reform that will reduce health care costs and make sure patients have the doctors and care they need. (Cheers, applause.)
To keep our economy growing, we also need reliable supplies of affordable, environmentally responsible energy. (Cheers, applause.)
Nearly four years ago, I submitted a comprehensive energy strategy that encourages conservation, alternative sources, a modernized electricity grid, and more production here at home, including safe, clean nuclear energy. (Applause.)
My Clear Skies legislation will cut power plant pollution and improve the health of our citizens. (Applause.) And my budget provides strong funding for leading-edge technology, from hydrogen-fueled cars to clean coal to renewable sources such as ethanol. (Applause.) Four years of debate is enough! (Cheers.) I urge Congress to pass legislation that makes America more secure and less dependent on foreign energy. (Cheers, applause.)
All these proposals are essential to expand this economy and add new jobs, but they are just the beginning of our duty. To build the prosperity of future generations, we must update institutions that were created to meet the needs of an earlier time.
Year after year, Americans are burdened by an archaic, incoherent federal tax code. I've appointed a bipartisan panel to examine the tax code from top to bottom. And when the recommendations are delivered, you and I will work together to give this nation a tax code that is pro-growth, easy to understand and fair to all. (Applause.)
America's immigration system is also outdated, unsuited to the needs of our economy and to the values of our country. We should not be content with laws that punish hardworking people who want only to provide for their families -- (scattered applause) -- and deny businesses willing workers and invite chaos at our border. It is time for an immigration policy that permits temporary guest workers to fill jobs Americans will not take, that rejects amnesty, that tells us who is entering and leaving our country, and that closes the border to drug dealers and terrorists. (Applause.)
One of America's most important institutions, a symbol of the trust between generations, is also in need of wise and effective reform. Social Security was a great moral success of the 20th century, and we must honor its great purposes in this new century. (Applause.)
The system, however, on its current path, is headed toward bankruptcy, and so we must join together to strengthen and save Social Security. (Cheers, applause.)
Today, more than 45 million Americans receive Social Security benefits, and millions more are nearing retirement. And for them, the system is strong and fiscally sound. I have a message for every American who is 55 or older: Do not let anyone mislead you. For you, the Social Security system will not change in any way. (Applause.)
For younger workers, the Social Security system has serious problems that will grow worse with time.
Social Security was created decades ago, for a very different era. In those days people didn't live as long, benefits were much lower than they are today, and a half century ago, about 16 workers paid into the system for each person drawing benefits. Our society has changed in ways the founders of Social Security could not have foreseen. In today's world, people are living longer, and therefore drawing benefits longer -- and those benefits are scheduled to rise dramatically over the next few decades. (Scattered applause.) And instead of 16 workers paying in for every beneficiary, right now it's only about three workers. And over the next few decades, that number will fall to just two workers per beneficiary. With each passing year, fewer workers are paying ever-higher benefits to an ever-larger number of retirees.
So here is the result. Thirteen years from now, in 2018, Social Security will be paying out more than it takes in. And every year afterward will bring a new shortfall, bigger than the year before. For example, in the year 2027, the government will somehow have to come up with an extra $200 billion to keep the system afloat.
And by 2033, the annual shortfall would be more than $300 billion. By the year 2042, the entire system would be exhausted and bankrupt. (Noes are heard.) If steps are not taken to avert that outcome, the only solutions would be dramatically higher taxes, massive new borrowing, or sudden and severe cuts in Social Security benefits or other government programs. (Noes are heard.)
I recognize that 2018 and 2042 may seem a long way off, but those dates aren't so distant, as any parent will tell you. If you have a five-year-old, you're already concerned about how you'll pay for college tuition 13 years down the road. If you've got children in their 20s, as some of us do, the idea of Social Security collapsing before they retire does not seem like a small matter. And it should not be a small matter to the United States Congress. (Cheers, applause.)
You and I share a responsibility. We must pass reforms that solve the financial problems of Social Security once and for all.
Fixing Social Security permanently will require an open, candid review of the options. Some have suggested limiting benefits for wealthy retirees. Former Congressman Tim Penny has raised the possibility of indexing benefits to prices rather than wages. During the 1990s, my predecessor, President Clinton, spoke of increasing the retirement age. Former Senator John Breaux suggested discouraging early collection of Social Security benefits. The late Senator Daniel Patrick Moynihan recommended changing the way benefits are calculated.
All these ideas are on the table. I know that none of these reforms would be easy. But we have to move ahead with courage and honesty, because our children's retirement security is more important than partisan politics. (Applause.)
I will work with members of Congress to find the most effective combination of reforms. I will listen to anyone who has a good idea to offer. (Cheers, applause.) We must, however, be guided by some basic principles. We must make Social Security permanently sound, not leave that task for another day. We must not jeopardize our economic strength by increasing payroll taxes. We must ensure that lower-income Americans get the help they need to have dignity and peace of mind in their retirement. We must guarantee that there is no change for those now retired or nearing retirement. And we must take care that any changes in the system are gradual, so younger workers have years to prepare and plan for their future.
As we fix Social Security, we also have the responsibility to make the system a better deal for younger workers, and the best way to reach that goal is through voluntary personal retirement accounts.
(Applause.)
Here's how the idea works. Right now, a set portion of the money you earn is taken out of your paycheck to pay for the Social Security benefits of today's retirees. If you are a younger worker, I believe you should be able to set aside part of that money in your own retirement account, so you can build a nest egg for your own future.
Here is why personal accounts are a better deal. Your money will grow, over time, at a greater rate than anything the current system can deliver, and your account will provide money for retirement over and above the check you will receive from Social Security. In addition, you'll be able to pass along the money that accumulates in your personal account, if you wish, to your children and -- or grandchildren. And best of all, the money in the account is yours, and the government can never take it away. (Cheers, applause.)
The goal here is greater security in retirement, so we will set careful guidelines for personal accounts. We will make sure the money can only go into a conservative mix of bonds and stock funds. We will make sure that your earnings are not eaten up by hidden Wall Street fees. We will make sure there are good options to protect your investments from sudden market swings on the eve of your retirement.
We'll make sure a personal account cannot be emptied out all at once, but rather paid out over time, as an addition to traditional Social Security benefits. And we will make sure this plan is fiscally responsible, by starting personal retirement accounts gradually, and raising the yearly limits on contributions over time, eventually permitting all workers to set aside 4 percentage points of their payroll taxes in their accounts.
Personal retirement accounts should be familiar to federal employees because you already have something similar called the Thrift Savings Plan, which lets workers deposit a portion of their paychecks into any of five different broadly based investment funds. It's time to extend the same security, and choice, and ownership to young Americans. (Cheers, applause.)
Our second great responsibility to our children and grandchildren is to honor and to pass along the values that sustain a free society. So many of my generation, after a long journey, have come home to family and faith and are determined to bring up responsible, moral children. Government is not the source of these values, but government should never undermine them.
Because marriage is a sacred institution and the foundation of society, it should not be redefined by activist judges. For the good of families, children and society, I support a constitutional amendment to protect the institution of marriage. (Cheers, applause.)
Because a society is measured by how it treats the weak and vulnerable, we must strive to build a culture of life.
Medical research can help us reach that goal by developing treatments and cures that save lives and help people overcome disabilities, and I thank Congress for doubling the funding of the National Institutes of Health. (Applause.)
To build a culture of life, we must also ensure that scientific advances always serve human dignity, not take advantage of some lives for the benefit of others. (Applause.) We should all be able to agree -- (applause) -- we should all be able to agree on some clear standards. I will work with Congress to ensure that human embryos are not created for experimentation or grown for body parts, and that human life is never bought or sold as a commodity. (Applause.)
America will continue to lead the world in medical research that is ambitious, aggressive and always ethical.
Because courts must always deliver impartial justice, judges have a duty to faithfully interpret the law, not legislate from the bench. (Applause.) As president, I have a constitutional responsibility to nominate men and women who understand the role of courts in our democracy and are well qualified to serve on the bench, and I have done so. (Applause.)
The Constitution also gives the Senate a responsibility: Every judicial nominee deserves an up-or-down vote. (Cheers, applause.)
Because one of the deepest values of our country is compassion, we must never turn away from any citizen who feels isolated from the opportunities of America. Our government will continue to support faith-based and community groups that bring hope to harsh places.
Now we need to focus on giving young people, especially young men in our cities, better options than apathy, or gangs, or jail. Tonight I propose a three-year initiative to help organizations keep young people out of gangs, and show young men an ideal of manhood that respects women and rejects violence. (Applause.)
Taking on gang life will be one part of a broader outreach to at-risk youth which involves parents and pastors, coaches and community leaders, in programs ranging from literacy to sports. And I am proud that the leader of this nationwide effort will be our First Lady, Laura Bush. (Cheers, applause.)
Because HIV/AIDS brings suffering and fear into so many lives, I ask you to reauthorize the Ryan White Act to encourage prevention, and provide care and treatment to the victims of that disease.
And as we update this important law, we must focus our efforts on fellow citizens with the highest rates of new cases, African-American men and women. (Applause.) Because one of the main sources of our national unity is our belief in equal justice, we need to make sure Americans of all races and backgrounds have confidence in the system that provides justice.
In America, we must make doubly sure no person is held to account for a crime he or she did not commit, so we are dramatically expanding the use of DNA evidence to prevent wrongful conviction. (Applause.) Soon I will send to Congress a proposal to fund special training for defense counsel in capital cases because people on trial for their lives must have competent lawyers by their side. (Applause.)
Our third responsibility to future generations is to leave them an America that is safe from danger and protected by peace. We will pass along to our children all the freedoms we enjoy; and chief among them is freedom from fear.
In the three and a half years since September 11th, 2001, we've taken unprecedented actions to protect Americans. We've created a new department of government to defend our homeland, focused the FBI on preventing terrorism, begun to reform our intelligence agencies, broken up terror cells across the country, expanded research on defenses against biological and chemical attack, improved border security, and trained more than a half million first responders.
Police and firefighters, air marshals, researchers and so many others are working every day to make our homeland safer, and we thank them all. (Extended applause.)
Our nation, working with allies and friends, has also confronted the enemy abroad, with measures that are determined, successful and continuing. The al Qaeda terror network that attacked our country still has leaders, but many of its top commanders have been removed. There are still governments that sponsor and harbor terrorists, but their number has declined. There are still regimes seeking weapons of mass destruction, but no longer without attention and without consequence. Our country is still the target of terrorists who want to kill many and intimidate us all, and we will stay on the offensive against them until the fight is won. (Cheers, applause.)
Pursuing our enemies is a vital commitment of the war on terror, and I thank the Congress for providing our servicemen and -women with the resources they have needed.
During this time of war, we must continue to support our military and give them the tools for victory. (Applause.)
Other nations around the globe have stood with us. In Afghanistan, an international force is helping provide security. In Iraq, 28 countries have troops on the ground, the United Nations and the European Union provided technical assistance for the elections, and NATO is leading a mission to help train Iraqi officers.
We're cooperating with 60 governments in the Proliferation Security Initiative to detect and stop the transit of dangerous materials. We're working closely with governments in Asia to convince North Korea to abandon its nuclear ambitions.
Pakistan, Saudi Arabia, and nine other countries have captured or detained al-Qaeda terrorists.
In the next four years, my administration will continue to build the coalitions that will defeat the dangers of our time. (Applause.)
In the long term, the peace we seek will only be achieved by eliminating the conditions that feed radicalism and ideologies of murder. If whole regions of the world remain in despair and grow in hatred, they will be the recruiting grounds for terror, and that terror will stalk America and other free nations for decades. The only force powerful enough to stop the rise of tyranny and terror, and replace hatred with hope, is the force of human freedom. (Cheers, applause.)
Our enemies know this, and that is why the terrorist Zarqawi recently declared war on what he called the "evil principle" of democracy. And we've declared our own intention: America will stand with the allies of freedom to support democratic movements in the Middle East and beyond, with the ultimate goal of ending tyranny in our world. (Applause.)
The United States has no right, no desire and no intention to impose our form of government on anyone else. That is one -- (applause) -- that is one of the main differences between us and our enemies. They seek to impose and expand an empire of oppression, in which a tiny group of brutal, self-appointed rulers control every aspect of every life. Our aim is to build and preserve a community of free and independent nations, with governments that answer to their citizens and reflect their own cultures.
And because democracies respect their own people and their neighbors, the advance of freedom will lead to peace. (Applause.)
That advance has great momentum in our time, shown by women voting in Afghanistan and Palestinians choosing a new direction, and the people of Ukraine asserting their democratic rights and electing a president. We are witnessing landmark events in the history of liberty, and in the coming years, we will add to that story. (Cheers, applause.)
The beginnings of reform and democracy in the Palestinian territories are now showing the power of freedom to break old patterns of violence and failure. Tomorrow morning, Secretary of State Rice departs on a trip that will take her to Israel and the West Bank for meetings with Prime Minister Sharon and President Abbas. She will discuss with them how we and our friends can help the Palestinian people end terror and build the institutions of a peaceful, independent democratic state.
To promote this democracy, I will ask Congress for $350 million to support Palestinian political, economic, and security reforms. The goal of two democratic states, Israel and Palestine, living side by side in peace is within reach -- and America will help them achieve that goal. (Applause.)
To promote peace and stability in the broader Middle East, the United States will work with our friends in the region to fight the common threat of terror, while we encourage a higher standard of freedom. Hopeful reform is already taking hold in an arc from Morocco to Jordan to Bahrain. The government of Saudi Arabia can demonstrate its leadership in the region by expanding the role of its people in determining their future. And the great and proud nation of Egypt, which showed the way toward peace in the Middle East, can now show the way toward democracy in the Middle East. (Applause.)
To promote peace in the broader Middle East, we must confront regimes that continue to harbor terrorists and pursue weapons of mass murder. Syria still allows its territory, and parts of Lebanon, to be used by terrorists who seek to destroy every chance of peace in the region.
You have passed, and we are applying, the Syrian Accountability Act, and we expect the Syrian government to end all support for terror and open the door to freedom. (Applause.)
Today, Iran remains the world's primary state sponsor of terror, pursuing nuclear weapons while depriving its people of the freedom they seek and deserve. We are working with European allies to make clear to the Iranian regime that it must give up its uranium enrichment program and any plutonium reprocessing and end its support for terror. And to the Iranian people, I say tonight: As you stand for your own liberty, America stands with you. (Cheers, applause.)
Our generational commitment to the advance of freedom, especially in the Middle East, is now being tested and honored in Iraq. That country is a vital front in the war on terror, which is why the terrorists have chosen to make a stand there. Our men and women in uniform are fighting terrorists in Iraq so we do not have to face them here at home. (Applause.)
The victory of freedom in Iraq will strengthen a new ally in the war on terror, inspire democratic reformers from Damascus to Tehran, bring more hope and progress to a troubled region, and thereby lift a terrible threat from the lives of our children and grandchildren.
We will succeed because the Iraqi people value their own liberty -- as they showed the world last Sunday. (Cheers, applause.) Across Iraq, often at great risk, millions of citizens went to the polls and elected 275 men and women to represent them in a new Transitional National Assembly. A young woman in Baghdad told of waking to the sound of mortar fire on election day and wondering if it might be too dangerous to vote.
She said, "Hearing those explosions, it occurred to me: the insurgents are weak, they are afraid of democracy, they are losing.
So I got my husband and I got my parents, and we all came out and voted together."
Americans recognize that spirit of liberty, because we share it. In any nation, casting your vote is an act of civic responsibility.
For millions of Iraqis, it was also an act of personal courage, and they have earned the respect of us all. (Applause.)
One of Iraq's leading democracy and human rights advocates is Safia Taleb al-Suhail. She says of her country, "We were occupied for 35 years by Saddam Hussein. That was the real occupation. Thank you to the American people who paid the cost, but most of all to the soldiers."
Eleven years ago, Safia's father was assassinated by Saddam's intelligence service. Three days ago in Baghdad, Safia was finally able to vote for the leaders of her country. And we are honored that she is with us tonight. (Extended cheers and applause.)
The terrorists and insurgents are violently opposed to democracy, and will continue to attack it. Yet the terrorists' most powerful myth is being destroyed. The whole world is seeing that the car bombers and assassins are not only fighting coalition forces, they are trying to destroy the hopes of Iraqis, expressed in free elections. And the whole world now knows that a small group of extremists will not overturn the will of the Iraqi people. (Cheers, applause.)
We will succeed in Iraq because Iraqis are determined to fight for their own freedom and to write their own history. As Prime Minister Allawi said in his speech to Congress last September, "Ordinary Iraqis are anxious" to "shoulder all the security burdens of our country as quickly as possible." This is the natural desire of an independent nation, and it also is the stated mission of our coalition in Iraq.
The new political situation in Iraq opens a new phase of our work in that country. At the recommendation of our commanders on the ground, and in consultation with the Iraqi government, we will increasingly focus our efforts on helping prepare more capable Iraqi security forces, forces with skilled officers and an effective command structure.
As those forces become more self-reliant and take on greater security responsibilities, America and its coalition partners will increasingly be in a supporting role. In the end, Iraqis must be able to defend their own country -- and we will help that proud, new nation secure its liberty.
Recently, an Iraqi interpreter said to a reporter, "Tell America not to abandon us." He and all Iraqis can be certain: While our military strategy is adapting to circumstances, our commitment remains firm and unchanging. We are standing for the freedom of our Iraqi friends, and freedom in Iraq will make America safer for generations to come. (Cheers, applause.)
We will not set an artificial timetable for leaving Iraq because that would embolden the terrorists and make them believe they can wait us out. We are in Iraq to achieve a result: a country that is democratic, representative of all its people, at peace with its neighbors, and able to defend itself.
And when that result is achieved, our men and women serving in Iraq will return home with the honor they have earned. (Applause.)
Right now, Americans in uniform are serving at posts across the world, often taking great risks, on my orders. We have given them training and equipment, and they have given us an example of idealism and character that makes every American proud. (Applause.) The volunteers of our military are unrelenting in battle, unwavering in loyalty, unmatched in honor and decency, and every day they are making our nation more secure.
Some of our servicemen and women have survived terrible injuries, and this grateful nation will do everything we can to help them recover. (Applause.)
And we have said farewell to some very good men and women, who died for our freedom and whose memory this nation will honor forever. One name we honor is Marine Corps Sergeant Byron Norwood of Pflugerville, Texas, who was killed during the assault on Fallujah. His mom, Janet, sent me a letter and told me how much Byron loved being a Marine and how proud he was to be on the front line against terror. She wrote, "When Byron was home the last time, I said that I wanted to protect him, like I had since he was born. He just hugged me and said, 'You've done your job, Mom. Now it is my turn to protect you.'"
Ladies and gentlemen, with grateful hearts, we honor freedom's defenders and our military families, represented here this evening by Sergeant Norwood's mom and dad, Janet and Bill Norwood. (Extended applause and cheers.)
In these four years, Americans have seen the unfolding of large events. We have known times of sorrow and hours of uncertainty and days of victory. In all this history, even when we have disagreed, we have seen threads of purpose that unite us. The attack on freedom in our world has reaffirmed our confidence in freedom's power to change the world. We are all part of a great venture: to extend the promise of freedom in our country, to renew the values that sustain our liberty, and to spread the peace that freedom brings.
As Franklin Roosevelt once reminded Americans, "each age is a dream that is dying, or one that is coming to birth." And we live in the country where the biggest dreams are born. The abolition of slavery was only a dream, until it was fulfilled.
The liberation of Europe from fascism was only a dream -- until it was achieved. The fall of imperial communism was only a dream -- until one day it was accomplished.
Our generation has dreams of its own, and we also go forward with confidence. The road of Providence is uneven and unpredictable -- yet we know where it leads: It leads to freedom.
Thank you, and may God bless America. (Cheers, applause.)
Posted by Tom Troceen at 04:55 PM
2005 Enterprise Risk Management Symposium
May 1-3
Chicago, IL
The 3rd Annual Premier Global Event on ERM...
...Where Cutting Edge Theory Meets State of the Art Practice.
Overview:
The 2005 ERM SYMPOSIUM FEATURES:
An exceptional opportunity for financial service industry and corporate risk professionals to broaden their skills


Over 30 sessions presented by top industry professionals on the latest developments in ERM, risk management strategies, modeling, risk metrics, and capital management, among other topics


General sessions featuring chief risk officers and top risk management experts offering their perspectives on key risk issues facing many organizations

Interdisciplinary insights into the risk issues common to corporates, banking, asset management, insurance houses, and others


Special interest tracks allowing participants to choose sessions that fit their specific interests


ERM Essentials for Decision Makers Workshop (offered separately on May 1, prior to the conference) for senior managers who want to become better acquainted with the scope and goals of ERM
Who should attend:
THE 2005 ERM SYMPOSIUM TARGETS ALL RISK MANAGEMENT PROFESSIONALS, INCLUDING:
Chief risk officers


Chief financial officers


Chief actuaries


Risk managers


Investment professionals


ALM practitioners


Actuaries interested or practicing in risk management roles
By providing extensive opportunities for interaction with faculty and peers, this symposium is ideal for learning more about current and emerging risk management trends and practices, as well as keeping up to speed with the latest ERM developments.
The 2005 ERM Symposium is sponsored by:
The Society of Actuaries, the Casualty Actuarial Society and the Professional Risk Managers' International Association.
For more information go to http://www.ermsymposium.org

Posted by Tom Troceen at 02:22 AM
February 02, 2005
CAS Trust Scholarship Program

The objective of the scholarship is to further students' interest in the property/casualty actuarial profession and encourage pursuit of the CAS designations. The CAS Trust Scholarship Program is available to U.S. or Canadian citizens, or those who have a permanent resident visa.
Click here now to download the application (.pdf)
Applicants must be admitted as a full-time student to a U.S. or Canadian college or university. An applicant must have demonstrated high scholastic achievement and strong interest in mathematics or a mathematics-related field.
Preference will be given to applicants who have passed an actuarial exam and who have not yet won either this or another Society of Actuaries or Casualty Actuarial Society scholarship.
Procedure:
An application is considered complete when it includes:
* The 4-page CAS Trust Scholarship application and attached essay.
* The 2 nomination forms included in this application, preferably completed by instructors and/or advisors at your educational institution who know you well.
* A current official transcript.
Completed applications are due by May 1, 2005.
You will be notified of award decisions by July 15, 2005.
Amount of Scholarship:
Scholarships are awarded on the basis of individual merit. The CAS Trust Scholarship Program will award up to three $1,500 scholarships to deserving students for the 2005-2006 academic year.
Questions and Information:
If you have questions or need more information, contact:
Taresa LaRock, CAS Trust Scholarship Coordinator
Casualty Actuarial Society
1100 North Glebe Road, Suite 600
Arlington, VA 22201-4798
Phone: (703) 276-3100
Posted by Tom Troceen at 07:50 PM
Strategy Analytics: Pay-as-You-Drive Insurance Schemes Not Commerically Viable; 3 Year Lag Time Required to Perfect Business Model

The new Strategy Analytics report, "Telematics Development in the Vehicle Insurance Market," reveals that Pay-As-You-Drive insurance will not translate into commercially viable, mainstream offerings in the next three years, despite the growing industry and consumer interest, and continued trials of this system.
Pay-As-You-Drive insurance (PAYD) schemes enable variable vehicle insurance premiums to be based directly on how much, and in some cases how well, when and where, a vehicle is driven, using data collated by an Electronic Data Recorder (EDR), or 'black box.' Across Europe and the US, a number of insurance companies have begun PAYD trials, including Norwich Union (UK), Progressive (US), Lloyd Adriatic (Italy) and AXA Insurance (Ireland). Information technology service provider, IBM, is involved in a number of trials across Europe and the US, and is very well positioned to take the lead as technology integrator.
Prohibitive launch costs, privacy violations, patent fees, "back office" data integration and difficulties in measuring the costs versus benefits will inhibit the immediate widespread launch of PAYD schemes. "While PAYD protects drivers from generalized assumptions, there are still major hurdles to overcome before PAYD insurance schemes are commercially viable; and these are not going to be successfully addressed for a number of years," says Clare Hughes, Analyst, Automotive Multimedia & Communications Service. "However, increasing government focus on road safety, the ability to verify insurance claims using tamper-proof vehicle data and the potential cost savings for insurance companies, commercial vehicle operators and the consumer, will drive the eventual introduction of commercial PAYD." Hughes continues, "The days of the once a year insurance premium will eventually disappear for the majority of consumers, with the rollout of risk-based variable monthly billing."
For a Pay-As-You-Drive Insurance Model, see www.strategyanalytics.com/press/pr00148.htm
About Strategy Analytics
Strategy Analytics, Inc., a global research and consulting firm, provides timely insights and strategic business solutions to companies operating at the convergence of information, communications and entertainment technologies. With worldwide headquarters in Newton, MA and principal offices in England, France and Germany, Strategy Analytics focuses on market opportunities and challenges in the areas of Automotive Electronics, Broadband, Telematics, Wireless Strategies and Enabling Technologies. For more information, see www.strategyanalytics.com.
Posted by Tom Troceen at 07:39 PM
February 01, 2005
Actuarial News Just Got A Little Bit Better
Actuarial News is officially launching the new site with all new bells and whistles. The first thing you might notice is the new layout. Yes, Einstein is gone, but not forgotten. Those who were here in the beginning, will remember the good ol' days with Super Einstein. All old articles have been stored in the new site, and can still be accessed through the search feature in the right column of the page or in the archives section.

New features include
Actuarial Wiki - For taking and leaving exam notes


Actuarial Radio - Listen to classical music while you work


Submit Articles - Take part with informing the actuarial community


So, what might inspire someone to completely remodel the entire site, you ask? Well that question can be answered in three words: faster, better, and better. Actuarial News is now on a newer and faster server that will allow you, the reader, a better experience and access more tools and toys for you to play with.
The largest addition to the new site is the Actuarial News Wiki. A wiki (pronounced "wicky", "weekee", or "veekee") is a website that allows users to add content, as on an Internet forum, but also allows anyone to edit the content. A defining characteristic of wiki technology is the ease with which pages can be created and updated. Pages can easily be reverted back to their past state if a user abuses the editing privilege and their ip address can be blocked.
The main purpose of the wiki is for leaving notes and asking questions about actuarial exams. So far, the wiki has a very basic layout, and will be growing all of the time. Please take a few minutes to contribute any knowledge you may have from Bay's Theorem to how options are priced in financial markets. Go to http://www.actuarialnews.org/wiki and see what all the fuss is all about.
You will notice that there are two options at the top of this page that are inactive, "radio" and "submit article." The radio will be an online radio station that can be listened to through any internet connection. When there is nothing in the actuarial interest to broadcast, the station will play nonstop classical music from all of your favorite composers. In the future we hope to be able to broadcast actuarial seminars and conferences with the permission of whoever is conducting the event. Times will be posted as these events unfold, and the expected first broadcast will be within the week.
The last issue is the "submit article" section. Do you sit at work and Google yourself, with no avail? Wouldn't you like it if for just once, you actually had something worthwhile show up with your name on it? Well here's your chance! If you have an event or idea that would be interesting to other actuaries, we want to hear about it. Your story can be anything from, your view point on a topic you heard discussed at a recent actuarial convention or even what happened at the company picnic. All authors that submit articles will be given full credit for their work (as one might expect), however all articles are subject to review.
We hope you enjoy the new website's design. Please explore around the site and wiki, and take the time to understand where we are going. Check back soon, as the site will be changing in the coming weeks with the first broadcast of Actuarial News Radio in a week, and your opportunity to publish your own articles within a few days. Contribute your ideas, knowledge and time, and make Actuarial News a better resource and a better community.
Thanks,
P.S. Check back soon as we move into full swing.
Posted by Tom Troceen at 06:00 AM