« December 2004 | Main | February 2005 »
January 28, 2005
The Hartford Endows New Scholarship for Pursuit of Insurance Studies at St. John's University
As part of its commitment to helping public school students in its hometown of Hartford obtain a higher education, The Hartford Financial Services Group, Inc.
has created a new scholarship for the pursuit of insurance studies at the School of Risk Management, Insurance and Actuarial Science at St. John's University in New York.
Starting in the fall, 2006, The Hartford Financial Services Group Scholarship will provide $2500 a year for up to four years to an eligible student from the city of Hartford seeking an undergraduate or graduate degree at St. John's School of Risk Management, Insurance and Actuarial Science. The Hartford has endowed the new scholarship with $50,000.
The Hartford's chairman and CEO Ramani Ayer will announce the endowment of the new scholarship this evening in New York at the 10th Annual "Insurance Leader of the Year" Award Dinner, sponsored by St. John's School of Risk Management, Insurance and Actuarial Science.
"Education is the great equalizer, opening up all kinds of possibilities for our nation's young people," said Ayer. "With this new scholarship, we aim to have a direct, positive impact on our neighbors' lives and at the same time develop the future leaders of the insurance industry."
Helping Hartford public school students pursue a college education is one of the primary strategic goals of The Hartford's philanthropic efforts. Currently, 67 students are enrolled at four-year colleges and universities on scholarships sponsored by The Hartford. In 2004, the company earmarked $475,000 to help pay college tuition costs.
The Hartford is one of the nation's largest financial services and insurance companies, with 2004 revenues of $22.7 billion. As of December 31, 2004, The Hartford had total assets of $259.7 billion and stockholders' equity of $14.2 billion. The company is a leading provider of investment products, life insurance and group benefits; automobile and homeowners products; and business property-casualty insurance. The Hartford's Internet address is http://www.thehartford.com/.
Some of the statements in this release may be considered forward-looking statements as defined in the Private Securities Litigation Reform Act of 1995. We caution investors that these forward-looking statements are not guarantees of future performance, and actual results may differ materially. Investors should consider the important risks and uncertainties that may cause actual results to differ. These important risks and uncertainties include those discussed in our Quarterly Reports on Form 10-Q, our 2003 Annual Report on Form 10-K and the other filings we make with the Securities and Exchange Commission. We assume no obligation to update this release, which speaks as of the date issued.
Contact(s): Marnie Goodman Victoria Gallant 860-547-3898 860-547-4938

marnie.goodman@thehartford.com

victoria.gallant@thehartford.com
The Hartford Financial Services Group, Inc.
CONTACT: Marnie Goodman, +1-860-547-3898,

marnie.goodman@thehartford.com

;
or Victoria Gallant, +1-860-547-4938,

victoria.gallant@thehartford.com

both of
The Hartford
Web site: http://www.thehartford.com/
Posted by Tom Troceen at 12:20 PM
Asset Liability Management Techniques and Practices for Insurance Companies (New York)
The Society of Actuaries and Nexus Generations
When: April 4 - 7, 2005
Where: The Westin New York Times Square New York, NY
Senior Management, ALM Practitioners, Professionals, and Actuaries.
SOA Enrolled Actuary and Professional Development Credit The ALM Essentials course is approved for 180 non-core minutes and 3 units of Professional Development credit. The 3.5-day Techniques and Practices course is approved for 720 minutes of non-core credit and 15 units of professional development credit
Registration Information (including online registration)
Posted by Tom Troceen at 12:16 PM
January 26, 2005
Fitch Group Successfully Completes Algorithmics Acquisition
Fitch Group, Inc., a Fimalac SA company, has closed its acquisition of Toronto-based risk management firm Algorithmics. The terms of the transaction are the same as those announced at the time of the signature of the definitive acquisition agreement in mid-December 2004. The acquisition price is US$175 million. Algorithmics provides financial institutions with advanced enterprise risk management solutions that help them better measure and manage their financial risk.
About Fitch Group
Fitch Group is the parent company of Fitch Ratings, a leading global rating agency committed to providing the world's credit markets with accurate, timely, and prospective credit opinions. Fitch Ratings is dual-headquartered in New York and London, operating offices and joint ventures in more than 50 locations and covering entities in more than 80 countries. Fitch Group is a wholly owned subsidiary of Fimalac, S.A., an international business support services group listed and headquartered in Paris, France.
About Algorithmics
Founded in Toronto in 1989 in response to the complex issues surrounding financial risk management for the enterprise, Algorithmics is an international leader in enterprise risk management for financial institutions. Today, Algorithmics has one of the largest and most experienced teams in the industry dedicated to developing and delivering the industry leading Algo Suite of enterprise risk management solutions to over 150 clients in 31 countries through 15 offices in key international markets. Algorithmics was recently recognized as the leading technology solutions provider in market risk, credit risk, and operational risk in Risk Magazine's 2004 Technology Rankings.
About Fimalac
FIMALAC is an international business support services group based in Paris. Mr. Marc Ladreit de Lacharriere, is the founder and CEO of FIMALAC and is also Chairman of Fitch Group.
Posted by Tom Troceen at 05:22 PM
Senate Panel Pencils TRIA In For March
The Senate Banking Committee may hold a hearing March 3 on whether the Terrorism Risk Insurance Act should be extended.
A spokesman for the committee would neither confirm nor deny the date, but insurance industry lobbyists say TRIA will be the first insurance issue that the committee will take up. The lobbyists expect one of the witnesses to be a life industry representative who will talk about expanding TRIA to include group life insurance.
Posted by Tom Troceen at 01:56 PM
Nationwide Insurance Requests 28.3 Percent Fla. Rate Increase
Floridian homeowners with policies issued by Nationwide Insurance Company of Florida, the state's fourth-largest insurer has acked the Office of Insurance Regulation to approve a 28.3 percent rate increase. Nationwide submitted a request this week to OIR asking to increase homeowners rates in Palm Beach County 33.1 percent and Broward County 16.6 percent.
Posted by Tom Troceen at 01:41 PM
Nation's Largest Industry Trade Group Joins Fight for Legal Reform in the States
In an effort to bolster legal reform in the states, the National Association of Manufacturers (NAM) today officially launched the American Justice Partnership (AJP). The partnership brings together, for the first time, leading national and state organizations to coordinate the fight for effective legal reform.
NAM President and former Governor of Michigan John Engler announced at a news conference this morning that Dan Pero, former chief of staff to Gov. Engler, will lead the partnership. They were joined by Mississippi Governor Haley Barbour, a leading proponent of state legal reform who successfully led a reform effort in Mississippi.
"As a governor, I saw firsthand how an out-of-control, unpredictable legal climate can negatively impact the economic vitality of just about every segment of state commerce, hurting job creation and the well being of families," said Engler. "The average American family of four pays a 'litigation tax' of more than $3,300 a year-in higher prices for the products they buy, insurance rates and health care costs."
"Mississippi had the worst lawsuit abuse in the country," said Gov. Barbour. "It was hurting health care and reducing job creation. Working together with the legislature, in which Democrats have majorities in both houses, we enacted the most comprehensive tort reform bill in the country. We've put an end to lawsuit abuse in Mississippi."
"As president of the NAM, I've traveled across this country to meet with business leaders and job providers who have shared their concerns about a legal system run amok," Engler continued. "The story is always the same: frivolous lawsuits, venue abuse, and jackpot justice are strangling job growth, undermining economic development, and creating a climate that threatens businesses everywhere, large and small."
"We aggressively pursued change in Michigan during my 12 years as governor and succeeded in passing sweeping reforms to a legal climate that was once hostile to business. Today, Michigan is a better place to start a business or find a doctor because of the many legal reforms we were able to enact. The court system is working better, with fewer delays and fewer appeals, all because our judicial system -- under the leadership of America's finest state Supreme Court -- has become more predictable," said Engler.
America has the most expensive tort system in the world, costing $246 billion a year, or 2.23 percent of GDP, compared to less than 1 percent of GDP in Japan, France, Canada, and the UK. "'Trial Lawyers Inc.' rakes in more than $40 billion annually, more than the revenue of Microsoft or Intel, and nearly double that of Coca-Cola," Engler noted.
"The American Justice Partnership brings new vision and new muscle to the fight for legal reform," said AJP President Dan Pero. "The time has never been better to focus on this issue. Tort reform is a high priority in many states. With President Bush speaking out forcefully on the issue, more and more citizens are beginning to realize the extent of the problem."
The AJP will work closely with its various partners, consistent with their missions and bylaws, to:
* Support pro-reform candidates for governor, the state legislature, supreme court, and attorney general; * Enact pro-reform state legislation and adopt court rules that curb frivolous lawsuits; and * Enhance public understanding about the importance of legal reform and the need to become more politically involved.


"If, collectively, we can succeed here, we believe a fundamental change in behavior will occur and the process of reversing America's 'lawsuit happy' culture can begin," concluded Pero.
AJP partners include the American Tort Reform Association, Washington Legal Foundation, Manhattan Institute, Center for Individual Freedom, American Legislative Exchange Council, Council of State Chambers, and a number of state manufacturing associations and chambers of commerce.
The NAM is the nation's largest industrial trade association, representing large and small manufacturers in every industrial sector and in all 50 states. Visit the NAM's web site at http://www.nam.org/. The AJP is a project of the NAM, established to promote legal reform in the states. Visit AJP's website at http://www.americanjusticepartnership.org/.
American Justice Partnership
CONTACT: John Fitzpatrick or Jody Clarke, +1-202-289-2001, for the
American Justice Partnership; or Laura Brown Narvaiz of the National
Association of Manufacturers, +1-202-637-3087
Web site: http://www.americanjusticepartnership.org/
http://www.nam.org/
Posted by Tom Troceen at 01:37 PM
January 25, 2005
Introduction of the Airbus A380 Poses Liability Insurance Challenge
Aon Expert Says Aviation Industry Should Revisit the Introduction of the 747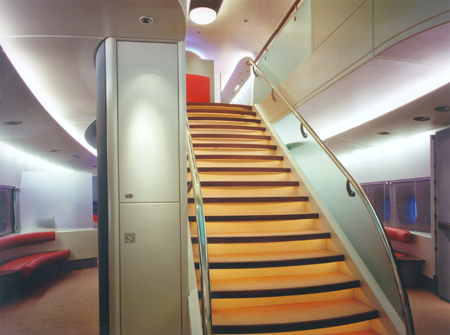 With the introduction last week of the 555-passenger Airbus A380 aircraft, an Aon aviation expert says the world's aviation industry must now look to the past to accommodate what may be its future.
Wayne Wignes, president of Aon's Aviation Group, says the A380, with a tail assembly nearly 80 feet high and a fuselage measuring nearly 240 feet, poses significant insurance challenges for the airlines. He predicts insurance liability limits will rise for the entire industry, regardless of whether a given airline places an order for the A380. "An airline doesn't have to own the aircraft to be affected by the increased liability limits," he says. "There will likely be a need for an alternative capital market for this airplane. Airlines will probably have to carry $3 billion in liability limits to indemnify themselves. That pushes the edge of the financial capabilities of the traditional aviation insurance market, which usually works with liability limits in the $1.5 to $1.75 billion range. That is simply a bridge too far for a small community with finite resources. So the airlines will have to depart from their traditional approaches."
Wignes says that is what happened some 35 years ago when Pam Am introduced the 747. In 1969 a new financial model was developed to accommodate the liability demands posed by the jumbo jet. Wignes suggests the industry should refer to that model as the basis for creating a new financial facility.
The introduction of the Airbus also poses some equally daunting operational challenges. "Some taxiways simply aren't long enough," Wignes says. "In other cases, airport gates may have to be spaced farther apart to contend with an airplane with a 262-foot long wingspan."
Providing nearly every insurance and risk management resource to support the growth of the aviation industry, Aon delivers risk management solutions to many companies in a variety of aviation industry sectors, including: airlines, corporate aircraft, helicopters, airports, fixed-base operations and aerospace product manufacturers. Aon Aviation is the U.S. airline market share leader.
Aon Corporation (NYSE: AOC - News; http://www.aon.com ) is a leading provider of risk management services, insurance and reinsurance brokerage, human capital and management consulting, and specialty insurance underwriting. The company employs approximately 51,000 professionals in its 600 offices in more than 120 countries. Backed by broad resources, industry knowledge and technical expertise, Aon professionals help a wide range of clients develop effective risk management and workforce productivity solutions.
     EDITORS NOTE:
     Interview availabilities:
     Steven Doyle, executive director, Aon Global Aviation, London
     Wayne Wignes, president, Aon U.S. Aviation, Chicago
This press release contains certain statements relating to future results, which are forward-looking statements as that term is defined in the Private Securities Litigation Reform Act of 1995. These forward-looking statements are subject to certain risks and uncertainties that could cause actual results to differ materially from either historical or anticipated results, depending on a variety of factors. Potential factors that could impact results include the general economic conditions in different countries around the world, fluctuations in global equity and fixed income markets, exchange rates, rating agency actions, resolution of pending regulatory investigations and related issues, including those related to compensation arrangements with underwriters, pension funding, ultimate paid claims may be different from actuarial estimates and actuarial estimates may change over time, changes in commercial property and casualty markets and commercial premium rates, the competitive environment, the actual costs of resolution of contingent liabilities and other loss contingencies, and the heightened level of potential errors and omissions liability arising from placements of complex policies and sophisticated reinsurance arrangements in an insurance market in which insurer reserves are under pressure. Further information concerning the Company and its business, including factors that potentially could materially affect the Company's financial results, is contained in the Company's filings with the Securities and Exchange Commission.
     Contact:
     Al Orendorff
     312-381-3153
Posted by Tom Troceen at 03:01 AM
UCT student wins actuaries' award
A Cape Town university student has become the first black South African to win a prestigious award from the UK-based Institute of Actuaries, the institute said.

Mayur Lodhia, 24, has won the highly prestigious Charles M Stern Award, which goes to the best overseas student writing the institute's exam.

Read the full story

Posted by Tom Troceen at 02:59 AM
Demand For Key Account and Single Buyer Business Credit Insurance On Rise
Demand for key account and single buyer business credit insurance coverage is on the rise according to industry experts. This trend was brought to light during a recent roundtable discussion of business credit insurance brokers facilitated by Atradius Trade Credit Insurance.
"Across most industries and companies of all sizes, it is generally true that the top 20 percent of accounts represent approximately 80 percent of company revenues," says Atradius Vice President Arjan van de Wall, whose firm is the U.S. arm of Atradius Group, the second leading credit insurer in the world. "In some cases, the concentration of credit exposure among a few key customers is even greater."
"Key account coverage allows policyholders to move credit concentration risk off their balance sheet and cap company exposure," states van de Wall. "Key account policies cover a company's largest accounts as pre-approved by a trade credit insurer's buyer underwriters."
Single-buyer policies cover single or multiple shipments to one buyer and protect the seller from the date of the contract until the date of payment. A credit manager specifies the shipments to be covered and the length of time needed for the shipments to occur. The maximum policy period during which shipments can be made is generally one year.
"An excellent example of the benefits a key accounts policy can bring to the table is the case of a large energy trading company that wanted to establish working relationships with local suppliers of gas and electric power," says van de Wall. "The company's bank agreed to fund $25 million at the beginning of the program, which was not enough based on first-year growth projections.
"The funding potential for the program was limited by the fact that the three largest obligors were all single 'A' rated by Standard & Poor's and had concentration limits imposed on them by the rating agency's methodology. The energy company asked Atradius to insure the excess concentration, the amount of receivables over and above the concentration limits of the three largest obligors. The resulting credit enhancement enabled the bank to increase the advance rate from 65% to 85% and provide an additional $15 million in funding, while greatly reducing the energy company's exposure to credit risk."
While a typical premium rate for a whole turnover trade credit policy is approximately 0.1 to 0.5 percent of insured sales for domestic sales and about 0.2 to 0.7 percent of insured international transactions, key account policies can be tailored to fit any portfolio of risk, often resulting in more targeted coverage with lower premium payments. Single-buyer transactions must carry an S&P investment grade rating or equivalent and require a minimum premium of $100,000.
Posted by Tom Troceen at 02:56 AM
January 24, 2005
Einstein's math still works out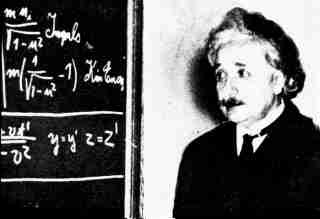 Nothing we know of zips along more quickly than light. Einstein, nearly 100 years ago, said it's not possible. For us, the speed limit makes strange sense: Go faster than light, and you could return before you've left, become your own grandpa, or other perform other leaps of cosmic logic.
In a study, ultra high-energy cosmic rays thought to originate in a collision of galaxy clusters are slamming into Earth's atmosphere at more than 99.9 percent of the speed of light. Measurements put the number at 99.9 followed by 19 more nines -- about as close to light-speed as you can get without splitting hairs.
Posted by Tom Troceen at 02:49 AM
Conn. Sues MMC & Ace In Kickback Scheme
Connecticut's Attorney General Richard Blumenthal said he has filed suit against Marsh & McLennan, Inc., and ACE Financial Solutions, Inc., over an alleged bribery scheme.
Mr. Blumenthal charges that New York-based MMC's insurance brokerage firm Marsh secretly steered an $80 million workers' compensation state contract to ACE in return for an additional commission of $50,000. Mr. Blumenthal said Marsh failed to inform it's client, Connecticut's Department of Administrative Services, about the additional commission.

Posted by Tom Troceen at 02:29 AM
Calif. emerges as battleground for pension changes
California has emerged as a key battleground state on the issue of pension overhaul, with Gov. Arnold Schwarzenegger pushing private accounts for state employees and lower government contributions to public pension plans that provide defined benefits. Supporters of the current system say the governor's proposal would end income guarantees for retirees. They started to organize this week, with 20 labor groups forming a coalition and 15 more expected to join.
Posted by Tom Troceen at 02:28 AM
Equitas attacks US asbestos law
Equitas, the reinsurance vehicle set up to rescue Lloyd's of London from towering asbestos liabilities, yesterday blasted a proposed US law that would fail to protect the organisation from going bankrupt.
The Fairness in Asbestos Injury Resolution Act, a bill being laid before the US Senate this week by Senator Arlen Specter, would require US businesses and all insurers with asbestos liabilities to contribute to a $140billion (£75billion) trust that would take over from America's courts in dealing with all US asbestos claims.
Posted by Tom Troceen at 01:54 AM
January 20, 2005
Mercer lures big-name actuary
Mercer Human Resources Consulting has secured Australia's biggest actuarial name, with David Knox joining its Melbourne-based superannuation consulting division this week.

The high profile Knox, who spent the last six years as a director of Pricewaterhouse Coopers Actuarial, is earmarked to head Mercer's public sector super consultancy, which counts the Federal Government, as well as the state Governments of NSW, Victoria and WA, among its clients.
Posted by Tom Troceen at 01:14 PM
Columbus Public School District hires consultants to focus on insurance fund
The Columbus Public School District could spend up to $590,000 on consultants over the next year to answer questions about the district' self insurance fund and to set a course for the future.
Tuesday afternoon, the school board approved contracts with the law firm of Squire Sanders & Dempsey LLP and Mercer Human Resource Consulting, Inc. Each firm will handle different aspects of the investigation and ongoing management of the district's insurance accounts.
Posted by Tom Troceen at 01:12 PM
Actuary partners in £240m windfall
ABOUT 240 partners in Watson Wyatt LLP, the UK actuaries, are to share $451 million (£240 million) in cash and shares after selling out to Watson Wyatt & Co, their American alliance partner.
The Wall Street-listed sister company is buying the 80 per cent of Watson Wyatt LLP that it does not already own. The average payout of £1 million per partner spells the end of independence for the UK firm, which was founded as R Watson in 1878.
Posted by Tom Troceen at 01:10 PM
Credit ban promotes fairness
State law mandates that drivers have auto insurance, so access to the coverage should hinge on what drivers do with their cars, not their credit cards. A legislative committee shouldn't stand in the way of Gov. Jennifer Granholm attempt to apply that principle. A rule her administration has proposed would forbid auto insurers' from using individuals' credit histories in setting rates.
Posted by Tom Troceen at 01:09 PM
United, union leaders put off pension talks
CHICAGO—United Airlines and the leadership of its pilots union reached a new labor agreement that puts off for several months any resolution of the future of United's massively underfunded pension plans.
Posted by Tom Troceen at 01:08 PM
January 18, 2005
Actuarial Profession warns of equity release growth
The Actuarial Profession has warned while the equity release market should be the last major financial transaction anybody enters, an increasing number of providers have entered the market over the past few years and will continue to do so as the development barriers are eroded away.
According to its Equity Release Report, new barriers recently added include financial advice requirements on equity release which are different from the main product lines of many mortgage providers, adding to a high risk factor in what is historically a relatively small-sized market.
Posted by Tom Troceen at 03:33 AM
January 17, 2005
Dutch actuaries want opinions made public
Actuaries' opinions on the financial health of pension funds and insurance companies should be made available to policyholders and pension participants, the Dutch Actuarial Association has said.

The association is also pleading for a ban on company actuaries certifying their own employers. And finally, Laurens Roodbol, board member of the association, proposes to set up a so-called 'oversight board', which is to serve as the profession's watchdog.

Read the full story

Posted by Tom Troceen at 01:32 AM
Rules Banning Credit Scoring Sent to Mich. State Panel
Gov. Jennifer Granholm and Office of Financial and Insurance Services Commissioner Linda A. Watters said last Wednesday they sent a legislative panel a set of proposed rules to reduce base insurance rates and prohibit insurers from using credit scores to determine insurance rates.
Posted by Tom Troceen at 01:30 AM
Prozac may be hazardous to your health insurance
magine that many years ago, you suffered mild depression when you broke up with your significant other. You briefly sought mental health help.

Now you're happy and healthy, but you get a rude awakening when you try to buy individual health insurance: One by one, your applications are denied based on the six counseling sessions you had a decade ago, which are permanently recorded in your medical history.

Read the full story

http://www.katu.com/stories/74125.html
Posted by Tom Troceen at 01:30 AM
Insurance industry study: Stricter seat belt laws save lives
Seat belt laws that allow police to stop motorists for failing to buckle up have reduced death rates by 7 percent, according to a study released Thursday by the insurance industry.
The Insurance Institute for Highway Safety estimated that 700 lives could be saved each year if other states tighten seat belt laws.
Posted by Tom Troceen at 01:28 AM
Geoff Boehm & Joanne Doroshow have a Roast at Tillinghast-Towers Perrin's expense
Oddly enough, for some reason layers are against tort reform, limits on jury verdicts, and puppies. We are still checking our sources on that last one, but the other two are conclusive. Money alone, and not the people trapped in the middle make lawyers fight for these "rights." This press release has been posted only to show the propaganda tactics that trial lawyers would love for you to believe. The bottom line is not whether or not the reports had a few figures that were added in, but rather, there is something wrong with the system.
The following is a press release that reflects the author's opinions:
Tillinghast Finally Admits in Report: Tort System Cost Figures 'Do Not Reflect Costs Of The Legal System'
Facing mounting criticism over its misleadingly-titled annual report, U.S. Tort Costs, Tillinghast-Towers Perrin, an insurance industry-consulting firm, has finally admitted that its annual "Trends and Findings on the Cost of the U.S. Tort System" has nothing to do with the costs of litigation, courts, or the legal system.
Tillinghast's latest report, which puts tort system costs at the wildly-inflated figure of $246 billion, states for the first time, "the costs tabulated in this study are not a reflection of litigated claims or of the legal system." Rather, they are based on figures generated from the wasteful and inefficient insurance industry, even going so far as to include its administrative costs. Rather than removing such costs from its analysis after being repeatedly criticized for including them, Tillinghast states, "Our inclusion of such costs has been questioned since those costs are not directly related to the disposition of specific tort claims. We take no position on the efficiency of the insurance industry's administrative expenses."
Tillinghast has never made any attempt to examine jury verdicts, settlements, lawyers' fees or any costs that might actually be considered part of the legal system. Indeed, it even includes insurance claims "with no suits filed." Tillinghast also admits, "No attempt has been made to measure or quantify the benefits of the tort system. This study makes no conclusion that the costs of the U.S. tort system outweigh the benefits, or vice versa."
The company's figures have promoted by business groups and their political allies, like President Bush, as evidence that costs of the system are "too high" and as a justification for weakening the civil justice system. It now appears clear that these figures have no connection whatsoever to the costs of litigation.
J. Robert Hunter, director of insurance for the Consumer Federation of America and co-founder of Americans for Insurance Reform, said, "Tillinghast's numbers are wrong and are entirely inappropriate for demonstrating either total costs of the U.S. tort system, or cost trends over time. Policymakers and opinion leaders should consider these figures highly unreliable."
Joanne Doroshow, executive director for the Center for Justice & Democracy, stated, "Tillinghast's figures are so misleading that they are completely irrelevant to any discussion of the civil justice system."
For further information see http://centerjd.org
Contact: Geoff Boehm or Joanne Doroshow, 212-267-2801, both of the Center for Justice & Democracy
Posted by Tom Troceen at 01:27 AM
January 14, 2005
Preliminary estimates put Cal storm damage at over $100 million
The series of deadly storms that pummeled California earlier this month probably cost the state more than $100 million in damage to homes, roads and farms, according to experts still tallying the bill.
Preliminary estimates of damage to just the state's highways and interstate system come to about $50 million, said CalTrans spokesman David Anderson.
"As more assessments are made we expect that number to climb," he said Thursday.
Posted by Tom Troceen at 04:16 AM
Georgia Medicaid Program Saves $20 Million by Controlling Use of Anti-Ulcer Drugs
The Georgia Medicaid program reduced its prescription-drug costs by $20.6 million over a one-year period by requiring enrollees to get permission before filling prescriptions for anti-ulcer medications called proton pump inhibitors (PPIs). The savings were reported in a study published today in the American Journal of Managed Care by researchers at Express Scripts, the pharmacy benefit manager serving the Georgia Medicaid program.
Posted by Tom Troceen at 04:08 AM
January 13, 2005
Living to 100 and Beyond media clip
The Society of Actuaries International Symposium, Living to 100 and Beyond, was held in Orlando January 12-14. In this audio clip from AP Radio, hear Tim Harris speak on the important issues presented at the conference.
Posted by Tom Troceen at 03:03 PM
Actuary delves into medical indemnity
Top actuary Graham Rogers ( Australia ) has just two months to find out whether a massive government aid package gave United Medical Protection (UMP) the jump on its competitors.
Appointed on Wednesday to head the independent inquiry announced in December, Mr Rogers, a specialist private health insurance actuary, is expected to hand his findings to the government by March 15.
The government has pumped almost $600 million into resolving the crisis around doctors' negligence insurance since the near collapse of UMP in 2002, helping prevent a mass walkout by doctors.
Posted by Tom Troceen at 01:22 PM
Four Out of Five Major Financial Firms Now Have a Chief Risk Officer, Reflecting Tough Regulations, Increased Scrutiny, Deloitte Survey Says
Global financial services institutions are facing growing exposure to risk from a variety of factors, including mega-mergers, off-shoring, outsourcing, greater regulation, and the need to manage an increased volume of lending. These factors are causing a very large proportion of these institutions -- 81 per cent -- to establish the position of Chief Risk Officer (CRO), according to Deloitte's biannual Global Risk Management Survey released today.
The number of large institutions with chief risk officers has increased from 65 per cent since the last survey was conducted in 2002. The survey also shows that three quarters of CROs in financial services firms report to their chief executive or the board of directors. There has also been a 25 per cent increase in board-level oversight of risk management over the last two years.
Despite the increasing emphasis on containing risk, the survey shows, however, that enterprise risk management (ERM) continues to be an elusive goal for many institutions. In fact, less than one-quarter of survey participants say they are able to integrate risk across any of the major dimensions of risk type, business unit, or geography. Their focus in ERM is on measuring economic risks including credit, market, operational, and liquidity. While 38 per cent of respondents say they have integrated the organizational structure required to deal with these risks, only 15-16 per cent reported progress in integrating methodology, data, and systems.
The survey indicates that a tougher regulatory environment and increased scrutiny of financial institutions in the post-Enron business environment have contributed significantly to a greater emphasis on risk management. Reflecting this reality, the Bank for International Settlements (BIS) this year established a new capital adequacy framework for banks commonly known as Basel II, replacing guidelines created in 1988. The new framework significantly updated credit risk measurement approaches and introduced new methodologies for measuring operational risk and related capital charges.
Meanwhile, the Sarbanes-Oxley Act in the United States and similar legislation in other countries has elevated the importance of corporate governance, board oversight, internal controls, and financial disclosures -- with the threat of criminal prosecution for non-compliance.
Deloitte's fourth biannual survey, which serves as a global benchmark for risk management in financial services firms, contains responses from 162 financial institutions on six continents with assets totaling nearly $19 trillion. Approximately 65 per cent of the responses were from firms with assets ranging from $10 billion to more than $100 billion. The survey sample included responses from 12 financial services sectors in four broad categories: investment banking and related services, commercial banking, integrated financial services, and retail banking.
"Financial institutions are recognizing the need for strong risk management governance, now more than ever," said Jack Ribeiro, Managing Partner, Global Financial Services Industry, Deloitte & Touche LLP. "They are responding to increased expectations from regulators, counterparties, the public, and others to ensure sound governance of their risk management programs.
"While compliance with regulatory requirements is an imperative itself, we see major institutions using this opportunity to transform the way they look at economic capital and even their finance functions," Edward Hida, Partner and Leader, Financial Services Risk Management Services, Deloitte & Touche LLP continues. "A continuing challenge is the applicability and practicality of these efforts for smaller and mid-size institutions that may feel pressure from the development of more sophisticated capital approaches at larger institutions."
Additional survey findings

Credit Risk Management In the area of credit risk management, respondents reported significant progress since the 2002 survey. The influence of Basel II requirements, commercial credit market difficulties, and increased lending volume spurred by low interest rates in the consumer sector have caused management to focus more of their attention on strengthening their credit risk capabilities. As a result, 61 per cent of respondents are planning a high or moderate level of investment in the next 12-24 months for commercial credit, and 53 per cent for consumer credit. According to the survey, financial institutions have stepped up their efforts to improve such core capabilities as benchmarking internal ratings and using more sophisticated portfolio management methodologies and credit mitigation techniques.

Market Risk and Asset/Liability Management The survey showed that in terms of market risk, many firms are adding coverage of additional product types such as asset-backed securities. They also have increased their use of advanced modeling techniques such as event risk, and they are doing more stress testing, which indicates more attention is being paid to current market risk analyses. In the asset/liability management arena, the survey shows that financial institutions are building upon the core analytics and methods that have been in place.

Operational Risk Management According to the survey, operational risk management (ORM) continues to be a relatively new and developing field compared to the more established risk management disciplines, with the majority of respondents still in the beginning stages of implementation. However, the survey shows an increase over 2002 in the number of firms that have established ORM programs. The capability of ORM systems continues to be a challenge for a substantial majority of respondents who indicated that at least some improvement in functionality is needed.
Risk Systems and Technology While information technology is considered to be the key enabler of risk management architecture, respondents report a host of continuing challenges in developing adequate risk systems. More than half (52 per cent) cited a lack of integration among systems as a major concern and 42 per cent cited it as a minor concern. Lack of flexibility and scalability as well as performance issues were also noted as key challenges.
Improving regulatory related systems capabilities and implementing operational risk management and advanced credit risk systems were the three highest priority items cited by respondents in the systems development and technology area.
Extended Enterprise Solutions When it comes to off-shoring, near-shoring and outsourcing arrangements across a variety of corporate functions, survey respondents reported that information technology and application management was the only area where a majority (61 per cent) employed an extended enterprise solution (EES). Just less than half of the respondents use EES for call centers or back office processing.
Note to Editors
Survey Methodology
A comprehensive set of detailed questions addressing the key issues facing risk management of global financial institutions was completed using an on-line tool with invited participants comprising the senior risk management officers of the financial institutions. 162 of the top global financial institutions participated. Respondents broke out regionally as follows: seventeen percent of respondents were North American companies; 25% were South American companies; 26% were European companies; and 31% were from Asia/Pacific. Respondents answered questions which addressed the range of key risk management issues facing financial institutions including: Risk Governance, Economic and Regulatory Capital, Enterprise Risk Management, Credit Risk Management, Market Risk and Asset/Liability Management, Operational Risk Management, Risk Systems and Technology and Extended Enterprise Solutions.
For further information please visit: http://www.deloitte.com/
Posted by Tom Troceen at 03:14 AM
Tort reform not seen as top priority among Americans
Most Americans think that lowering the cost of healthcare should be the top priority of the President and Congress this year, but medical tort reform will likely remain the Bush administration's weapon of choice in addressing the problem.
Posted by Tom Troceen at 03:05 AM
IRC Study Finds Fraud and Buildup Add Approximately $5 Billion to Auto Injury Insurance Claims
The Insurance Research Council (IRC) estimates in a new report that fraud and buildup added between $4.3 and $5.8 billion to auto injury settlements in 2002, which represents between 11 and 15 percent of all dollars paid for private passenger auto injury insurance claims in that year. This estimate is somewhat lower than in an IRC study of claims paid in 1992. In the previous study, the IRC found that fraud and buildup added between 17 and 20 percent of total claim dollars paid in 1992.
In 2002, the appearance of fraud (the misrepresentation of key facts of a claim) was found in almost one in ten paid bodily injury liability (BI) claims and one in twenty paid personal injury protection (PIP) claims. Buildup (the intentional inflation of an otherwise legitimate claim) was more common; nearly one in five paid BI claims and one in eight paid PIP claims involved the appearance of buildup.
In 2002, buildup alone was responsible for 47 percent of the excess payments attributable to fraud and buildup among BI claims and for 57 percent among PIP claims. Although insurance fraud headlines often focus on organized fraud rings, planned fraud (that is, staged or caused accidents) accounted for just 3 percent of the excess payments from fraud and buildup. Opportunistic fraud (such as the report of fictitious injuries from legitimate accidents) and other types of fraud accounted for half of excess BI payments and 40 percent of excess PIP payments.
"This study demonstrates that a few extra dollars padded onto individual insurance claims can collectively add up to a significant amount of money," said Elizabeth A. Sprinkel, senior vice president of the IRC. "The improvement in dollars lost to fraud and buildup since 1992 suggests that insurer fraud- fighting efforts are having an influence. However, the costs of claim abuse remain high and ultimately result in more expensive auto insurance for consumers."
The recently released IRC study Fraud and Buildup in Auto Injury Insurance Claims: 2004 Edition examines detailed claim information from 72,354 claims that closed with payment in 2002. Thirty-two insurers, representing 58 percent of the 2002 private passenger auto insurance market in the United States, participated in the study. The study collected information about many aspects of the claims, including injuries, treatment, payments, and attorney involvement. In addition, the surveys asked the insurers to indicate whether any elements of fraud or buildup appeared to be present in the claims. Because the study did not include claims closed without payment, the results do not reflect claims that were denied payment because of clear evidence of claim abuse.
Posted by Tom Troceen at 03:01 AM
AIR Provides Insurers With Means to Analyze the Impact of Florida's New Deductible Law
AIR Worldwide Corporation has incorporated Florida's recently mandated annual hurricane deductible into its detailed catastrophe modeling system. Starting immediately, AIR can analyze the impact of the deductible changes on insurer portfolios.
"It is critical that we quickly understand how this new legislation will impact our book of business, since we may need to file rate adjustments before May 1," said Michael Cratem, vice president at Sunshine State, which writes a majority of its business in Florida. "AIR's ability to analyze the impact of calendar-year hurricane deductibles will provide insurers with the information necessary to ensure they are charging appropriate rates and to support rate filings."
The state of Florida bore the brunt of the damage from the 2004 hurricane season. ISO's Property Claim Services unit estimated that the state incurred almost $18 of the $22 billion total insured losses. According to the Florida House of Representatives, at least 30,000 policyholders experienced damage from two or more hurricanes, prompting the new legislation.
The new law, which takes effect on new or renewing policies starting on May 1, 2005, states residential policyholders will now have an annual hurricane deductible that would cover multiple events. Once the deductible is exhausted, losses from any additional hurricanes that year would be subject to the "all other perils" deductible for the policy, which is typically $500. Hurricane deductibles in Florida typically range from 2 to 5 percent of the insured value of the home.
"The action recently taken by Florida lawmakers will impact insurer portfolios in the coming year and may prompt some to file applications for rate changes," said Uday Virkud, senior vice president at AIR Worldwide Corporation. "The flexible architecture of our catastrophe models and systems enables AIR and our clients to rapidly respond to the deductible changes enacted by the state of Florida."
Posted by Tom Troceen at 02:59 AM
January 12, 2005
Pay-as-you-drive plan to lower young motorists' premiums
Norwich Union will offer today to alleviate the financial pain of the insurance industry's worst risk category - drivers aged 18-21.
The country's largest insurance company is launching "pay-as-you-drive" policies with charges based on mileage driven and avoiding the most dangerous time period for young drivers, between llpm and 6am.
Posted by Tom Troceen at 02:36 AM
Drugmakers Launch Discounts for Uninsured
Eleven major drug manufacturers unveiled a new discount card yesterday that could help millions of uninsured Americans save money on prescription drugs.
The Together Rx Access Card program allows those who meet income and age requirements to save 25 to 40 percent -- and sometimes more -- on more than 275 brand-name prescription drugs and a host of generic drugs.
Posted by Tom Troceen at 02:35 AM
Insuring Climate Change -- High Risk Business
Alarm over climate change has created many bandwagons. One is Europe's insurance industry. It is an official "business partner" of the United Nations Environment Program (UNEP), the UN's official climate change booster. Many businesses seek a Green afterglow as global warming fellow travelers. The insurance companies claim a higher tone. They are in it to contribute. They may be taking a bigger risk than they realize.

Read the full story
Posted by Tom Troceen at 02:32 AM
Insurer gives prize for ideas to curb lawsuits
Preventing lawsuits increasingly has been on the minds of physicians as medical liability insurance costs have escalated in the past few years. Now one insurance company wants to give an award to doctors and staffs who focus on risk management.
American Physicians Assurance Corp. through Jan. 31 is collecting stories from its 11,000 policyholders concentrated in Illinois, Indiana, Kentucky, Michigan, New Mexico and Ohio so that it can hand out the company's first "Excellence in Risk Management Award."
Posted by Tom Troceen at 02:30 AM
January 11, 2005
Many Americans Will Outlive Savings
Actuaries used to focus on people living to 100. Now it's 110. These so-called "super-centenarians" pose some big societal problems worldwide, and Tim Harris of the Society of Actuaries said the organization plans a global conference this week in Florida to discuss them.
Posted by Tom Troceen at 12:25 AM
State Farm Mutual to pay $40 million in multistate settlement
Thousands of automobile owners nationwide will share in a $40 million settlement with State Farm Mutual Insurance Co. over the company's handling of titles to vehicles totaled in accidents.

About 30,000 consumers nationwide may be eligible for payments ranging from $400 to $10,000, depending on the value of their vehicle. Most payments will be between $800 and $1,850, officials said.

Read the full story

Posted by Tom Troceen at 12:24 AM
Michigan blacks paid insurance reparations
African-Americans in Michigan are being compensated by insurance companies that used a separate price structure for blacks in the 1960s. New York Life Insurance Co., Cincinnati Life Insurance Co. and American National Life Insurance Co. all reached settlements with Michigan residents in the past 12 months paying reparations for past discrimination, the Detroit News reported.
Posted by Tom Troceen at 12:22 AM
Md. Legislature Passes Malpractice Bill, Governor Plans Veto
Yesterday's gathering had all the trappings of a political celebration. With a bank of television cameras capturing the moment, Gov. Robert L. Ehrlich Jr. (R) stood flanked by a crowd of legislative allies and lab coat-clad doctors, whose insurance woes had prompted him to call an emergency session of the General Assembly.
Listen to NPR on this subject in Windows Media Player
Listen to NPR on this subject in Real Audio
Posted by Tom Troceen at 12:21 AM
January 10, 2005
So what's an actuary . . . we know you know
Yahoo has launched it's beta version of a video search engine recently. Though you can bet the farm that actuary is not the most searched for term, we thought we'd give it a shot and this is what we came up with.
When you search for actuary or actuarial or actuaries only one video pops up. It's a short video of how the public sees the actuarial profession. Though, it still has the same stereotypes of the actuary, it is an all right insight for the young student to get a small glimpse into the profession.
Posted by Tom Troceen at 11:54 PM
Marsh & McLennan ready to pay $1bn to settle Spitzer lawsuit
Marsh & McLennan is in the final stages of hammering out an agreement with US regulators which could see the world's largest insurance broker hand over about $1bn in fines and compensation to settle charges that it defrauded clients.
An announcement of the settlement is expected within the next few weeks.
Posted by Tom Troceen at 11:52 AM
Ping An Insurance Gets Approval to Invest $1.75 Bln Overseas
Ping An Insurance Co., China's second-largest life insurer, received government approval to invest as much as $1.75 billion in overseas capital markets. This informaion was released from the SAFE websiter earlier today.

Posted by Tom Troceen at 11:51 AM
N.Y. Metro Hospitals Decry Average 27% Annual Malpractice Insurance Hike
Hospitals in the metropolitan New York area have experienced annual malpractice premium increases of 27 percent per year from 1999 through 2004, and a cumulative percentage increase of 147 percent over that five-year period, according to a new study by the Greater New York Hospital Association (GNYHA).
Posted by Tom Troceen at 11:48 AM
Health Insurance Executives Operate in a Business Performance Vacuum, According to META Group
Recently completed interviews with health insurance industry executives bring a startling realization: most operate in a comparative business performance vacuum. According to the Managed Care Performance Benchmark Survey conducted by META Group, a leading provider of information technology (IT) research, advisory services, and strategic consulting, the insurance sector lags behind other industries in its use of business operation metrics as tools to measure industry and company performance. Analysts warn that without such measures it is nearly impossible to operate efficiently or draw meaningful comparisons from one company to another.
"As it stands now, insurance executives have no way of demonstrating relative growth or proving that they surpass their competition in basic operational execution," says Robert H. Booz, vice president of Insurance Information Strategies at META Group. "We believe the insurance industry is in critical need of business performance measure tools, and for that reason, we at META Group plan to play a major role in helping the industry develop and adopt meaningful metrics."
In addition to the survey findings which indicated a lack of industry benchmark abilities, supplemental research also revealed surprising information about the effectiveness, reach, and growth potential of the health insurance industry at large. Among the most startling information was the drop in the portion of the population covered by private health insurance (from 75.5% in 1987 to 68.6% in 2003). Consistent with that finding, total covered life grew by a miniscule 0.52% compound annual growth rate (CAGR) during this 16-year period.
"This research reveals that insurance membership growth is clearly not the key to unlocking industry profitability," continued Booz. "Indeed, the lack of such growth is precisely what makes pricing and effective cost management imperative to bottom-line improvements. Without crisp and focused measures, the industry is just guessing."
Information collected through the Managed Care Performance Benchmark Survey will be used in the development of recommendations for industry guidelines and metrics. META Group encourages health insurance industry executives and companies to participate in the survey, which is designed to capture self-reported managed care metrics. Interested parties can locate and participate in the survey online at the following link: http://www.metagroup.com/mgsurveys/2040.htm.
About the Managed Care Performance Benchmark Survey
META Group has developed an online survey tool to capture self-reported managed care metrics. This survey is targeting data available from participating organizations representing 2004 performance to date.
Since the information requested is generally consistent over time, it will not be necessary to have an entire year's worth of data to respond with meaningful results. To show our appreciation of the responding organizations' time and effort, all participants will receive a copy of summary results from the study with blinded company names. The results of the survey are planned to be available by mid-March. Individual company data will remain confidential. All data will be reported in aggregate.
Posted by Tom Troceen at 11:47 AM
New Report Finds the U.S. Reinsurance Market Flat to Slightly Down
Guy Carpenter & Company, Inc., the world's leading risk and reinsurance specialist and a part of the Marsh & McLennan Companies, Inc., has released its annual report on pricing at renewals, U.S. Reinsurance Renewals at January 1, 2005, which found pricing generally to be flat to slightly down.
The renewals report highlights pricing, retention, limits and capacity within areas such as property catastrophe, workers compensation, medical professional liability, D&O liability, U.S. ocean marine and more. The report also noted the continuing trend toward pricing that is based on modeling results, leading to less volatility in pricing and greater discussion of terms and conditions.
"The reinsurance market was firmer than we originally anticipated," said Sean Mooney, Guy Carpenter's Chief Economist. "Given the frequency of hurricanes in Florida, as well as the record number of typhoons in Japan, we found that the marketplace was more cautious and somewhat less competitive than expected."
Among the report's major findings:
A notable exception to the general pricing trend was D&O liability, as some major players exited the line and many reinsurers had doubts concerning the adequacy of underlying primary pricing
Key issues influencing the property and workers compensation markets included the possible sunset of the Terrorism Risk and Insurance Act
In the workers compensation line, abundant capacity continues to exist for catastrophe business, however, pricing remained firm on lower layers
Cedents continue to examine and tighten their reinsurers' financial security requirements
Copies of the report, U.S. Reinsurance Renewals at January 1, 2005, are available for download at www.guycarp.com.
Guy Carpenter & Company, Inc. is the world's leading risk and reinsurance specialist and a part of the Marsh & McLennan Companies, Inc. Guy Carpenter creates and executes reinsurance and risk management solutions for clients worldwide through more than 2,400 professionals across the globe. The firm's full breadth of services includes 16 centers of excellence in Accident & Health, Agriculture, Alternative Risk Transfer, Environmental, General Casualty, Investment Banking*, Life & Annuity, Marine and Energy, Professional Liability, Program Manager Solutions, Property, Retrocessional, Structured Risk, Surety, Terror Risk, and Workers Compensation. In addition, Guy Carpenter's Instrat® unit utilizes industry-leading quantitative skills and modeling tools that optimize the reinsurance decision-making process and help make the firm's clients more successful. Guy Carpenter's website address is www.guycarp.com.
Securities are offered in the United States through MMC Securities Corp., Member NASD/SIPC. MMC Securities Corp. is an affiliate of Guy Carpenter & Company, Inc.
Posted by Tom Troceen at 11:46 AM
Insurance Company Failures Decline 48% in 2004, According to Weiss Ratings
With the economy continuing to strengthen, the number of insurance companies that failed(1) in 2004 declined 48 percent, to 13 compared to 25 insurer insolvencies in 2003, according to Weiss Ratings, Inc., the nation's leading independent provider of ratings and analyses of financial services companies, mutual funds, and stocks. Three life and health insurers and 10 property and casualty insurers failed in 2003, compared to four and 21 respective failures in 2003.
The 13 failed insurance companies in 2004 were:
                                                    At Date of Failure

                                                      Total    Weiss
                                    Co.   Date of    Assets(a) Safety
Company               Headquarters  Type  Failure   ($ Mil)    Rating
-------------------- -------------- ----- --------- ---------- -------
National Health      Grand Prairie,  L&H  03/03/04      873.8     E
 Insurance Co.        Texas

MIIX Insurance Co.   Lawrenceville,  P&C  08/27/04      813.0     U
                      N.J.

Capitol Life         Golden, Colo.   L&H  03/03/04      304.8     D
 Insurance Co.

Interboro Mutual     Mineola, N.Y.   P&C  04/06/04       58.4     E-
 Indemnity Ins. Co.

Life and Health Ins. Philadelphia,   L&H  07/02/04       47.9     E-
 Co. of America       Pa.

Statewide Insurance  Waukegan, Ill.  P&C  01/06/04       33.1     D-
 Co.

Cascade National     Seattle, Wash.  P&C  11/30/04       27.3     D
 Ins. Co.

American Superior    Plantation,     P&C  09/29/04       13.5     D
 Insurance Co.        Fla.
----------------------------------------------------------------------
Cumberland Casualty  Tampa, Fla.     P&C  02/26/04       12.1     D
 & Surety Co.

New America          N. Lauderdale,  P&C  07/01/04       10.9     C-
 Insurance Co.        Fla.

State Capital        Lawrenceville,  P&C  06/21/04        8.7     D-
 Insurance Co.        N.J.

Pinnacle Casualty    Montgomery,     P&C  02/02/04        3.4     E
 Assurance Corp.      Ala.

Carrol County Mutual Westminster,    P&C  04/12/04        n/a     D
 Fire Ins. Co.        Md.
----------------------------------------------------------------------

        Weiss Safety Ratings: A=Excellent; B=Good; C=Fair; D=Weak;
        E=Very Weak; F=Failed; U=Unrated

       (a)Figures are as of the most recent data available at time of
        failure.
"Insurers have been reporting robust profits for several quarters now, which reflects both an improved securities market and economic growth, resulting in fewer company failures compared to the numbers reported several years ago," commented Melissa Gannon, vice president of Weiss Ratings, Inc.
HMOs Report Fewer Failures; Bank Insolvencies Rise 25%
Strong industry performance also contributed to fewer HMO failures in 2004. HMO failures decreased 33 percent, from three in 2003 to two in 2004. Meanwhile, the banking industry experienced a 25 percent increase, from three insolvencies to four during the same period.
The HMOs and banks that failed in 2004 were:
                                                    At Date of Failure

                                                     Total     Weiss
                                    Co.   Date of   Assets(a)  Safety
Company                Headquarters Type  Failure   ($ Mil)    Rating
---------------------- ------------ ----- --------- ---------- -------
Guaranty National Bank Tallahassee, Bank  03/12/04      104.6     D-
 of Tallahassee         Fla.

Bank of Ephraim        Ephraim,     Bank  06/25/04       46.4     D-
                        Utah

Reliance Bank          White        Bank  03/19/04       30.3     E-
                        Plains,
                        N.Y.

Family Health Care     Mississippi  HMO   07/15/04       25.3     U
 Plus

Dollar Savings Bank    Newark, N.J. Bank  02/13/04       11.4     C+

PrimeHealth of Alabama Alabama      HMO   02/13/04        3.7     E
----------------------------------------------------------------------

    Weiss Safety Ratings: A=Excellent; B=Good; C=Fair; D=Weak; E=Very
    Weak; F=Failed; U=Unrated

    (a)Figures are as of the most recent data available at time of
    failure.
To avoid financially weak companies, Weiss Ratings recommends that consumers and businesses monitor the financial health of their HMO, insurance company, and bank using safety ratings with a solid track record for accuracy. The Weiss ratings are based on an analysis of a company's capital, profitability, quality of investments, liquidity, and stability.
Weiss Ratings, Inc. reviews more than 8,000 stocks daily, including all those traded on the New York Stock Exchange, the American Stock Exchange, and Nasdaq. Weiss also issues investment ratings on more than 12,000 mutual funds, covering equity, fixed-income, and closed-end funds, and provides financial safety ratings on more than 15,000 financial institutions, including banks and insurance companies. It is the only major rating agency that receives no direct or indirect compensation from the companies it rates for issuing its ratings. Revenues are derived strictly from sales of its products and custom research solutions to consumers, institutions, businesses, libraries, and governmental agencies. Ratings and analyses, consumer financial and investment guides, and other products are available for purchase through www.weissratings.com or by calling 800-289-9222.
(1) The company is deemed failed if it is either 1) under supervision of an insurance regulatory authority; 2) in the process of rehabilitation; 3) in the process of liquidation; or 4) voluntarily dissolved after disciplinary or other regulatory action by an insurance regulatory authority. Once Weiss Ratings has been advised that a company under supervision or rehabilitation has been released from supervision or successfully rehabilitated, it will be rated based upon our evaluation of the released or rehabilitated company.
Posted by Tom Troceen at 11:44 AM
January 07, 2005
Grades are in!
The list of passing candidate numbers for the Courses 1-4 examinations was released today at the following link: http://examresults.soa.org
You can also download the zipped file here on our site.
List of passing candidate numbers: Course 1-4 (.zip)
Posted by Tom Troceen at 03:05 PM
January 05, 2005
Ace to report asbestos reserves
Big charge may knock insurance stocks, analysts say

Ace Ltd., one of the largest U.S. property and casualty insurers, is set to publish a report on its asbestos reserves late Wednesday that will be watched by analysts, investors and rivals monitoring the firm's financial strength. Decades after the fire-resistant, construction material was found to increase the chances of lung cancer and other illnesses, billions of dollars in claims are still an albatross around the necks of insurers such as Ace and St. Paul Travelers.
Based on studies by the company, an independent actuary and the Pennsylvania Department of Insurance, Ace may unveil an after-tax charge of about $500 million, to bolster its current $2.7 billion of asbestos reserves, Jay Gelb, an analyst at Prudential Equity Group estimated.
Ace to report asbestos reserves
Big charge may knock insurance stocks, analysts say
Posted by Tom Troceen at 03:19 PM
Goodyear to Receive $159 Million in Insurance Settlement
The Goodyear Tire & Rubber Company announced today that it will receive approximately $159 million from certain insurance companies as settlement for a lawsuit previously filed by the tiremaker. The $159 million will be paid to the company in installments over the next 15 months.
While the specific terms of the December 28, 2004 settlement are confidential, it provides for the payments to Goodyear in exchange for the company's releasing the insurers from certain past, present and future environmental claims. Goodyear filed a Current Report on Form 8-K with the U.S. Securities and Exchange Commission today regarding this settlement.
Posted by Tom Troceen at 02:52 PM
Thirteen Fla. Insurers Request 11 to 60 Percent Policy Rate Hikes
Thirteen Florida insurance companies have requested 11 to 60 percent premium rate increases from the Florida Office of Insurance Regulation (OIR). Regulators will be reviewing the requests this month and will either approve them or request revisions. New rate increases will be reflected in all new business on Feb. 1, while renewals will see the rate adjustment starting April 1.
Posted by Tom Troceen at 02:50 PM
21st Century Insurance Expands to Serve Consumers in Newly Deregulated Texas Market
21st Century Insurance Group (NYSE:TW), a pioneer in direct-to-consumer marketing of personal automobile insurance, began selling auto insurance policies in Texas this week to provide consumers with the benefits of the recently deregulated Texas auto insurance market. The first policy was purchased by a Texas consumer shortly after 8 a.m. CST on Monday.
"Texans now have more and better choices for their auto insurance," said Bruce Marlow, President and Chief Executive Officer of 21st. "The deregulation makes it possible for us to offer our superior policy contract, 24/7 policy service and highly competitive pricing to this market."
In addition to offering policies to Texas consumers, 21st's commitment to Texas includes:
-- Recently opening a customer service center in Lewisville, Texas, with over 150 employees.
-- Publishing "The Consumer Guide to Buying Texas Auto Insurance," which compares the policy contracts, service features and prices of leading companies in the state.
-- Forming a historic partnership with Gov. Rick Perry and the Texas Department of Public Safety to conduct child safety seat inspection and installation fairs in 2005. 21st and Gov. Perry will also distribute a "Child Safety Seats: A Parent's Guide" in both English and Spanish.
-- Underwriting policies through 21st Century Insurance Company of the Southwest, an insurance company to be domiciled in Texas and member of the 21st Century Insurance Group. All 21st companies are rated A+ by A.M. Best Company.
Texas law SB 14 eliminated excessive regulations on the auto insurance marketplace. Under the former system, Texas drivers were lumped into a few overly broad categories, causing many drivers to pay too much for their insurance. Under the new reforms, a much wider range of prices and policy contract features is available to Texas consumers. But the only way for consumers to benefit from this new law is to call or go online with companies like 21st that provide information about competitor policy coverage and prices.
Competitive Texas Market Mirrors Long-held 21st Philosophy: It Pays to Shop Around!
To help consumers compare companies in the new deregulated Texas market, 21st has published "The Consumer Guide to Buying Texas Auto Insurance." The "Consumer Guide" includes actual Texas price comparisons from ZIP Codes across the state, explanations of the declarations page of a policy, comparisons of policy features, descriptions of limits and deductibles, and phone numbers and Web sites for the Top 10 auto insurers.
The Texas insurance premium survey found in the "Consumer Guide" reveals that auto insurance policy coverage and rates can vary dramatically--sometimes by more than $1,500--among leading companies. For example, a married couple in their late 20s with clean driving records and living in one of the Texas communities below, the differences between the highest and lowest prices charged by other insurance companies were large.
      CITY          PRICES CAN VARY BY:
--------------------------------------
     Dallas                    $2,183
--------------------------------------
    Houston                    $1,756
--------------------------------------
     Austin                    $1,772
--------------------------------------
  San Antonio                  $1,507
--------------------------------------
    El Paso                    $1,911
--------------------------------------
"Pricing differences are important but are just one factor to consider," said Jim Reeves, Assistant Vice President, Texas Product Manager at 21st Century Insurance. "For example, only 21st always specifies Original Equipment Replacement Parts for body repairs and will pay 100 percent of your original purchase cost if your new car or truck is totaled in the first year of ownership."
"In addition to price, it makes sense to consider policy features and service options," he added. "Too many people end up paying too much money for the wrong coverage, with a company that isn't available when they need them. Policy features like free towing and roadside assistance or the 24/7 availability of licensed professionals offered by 21st can really make a big difference in getting the most for your money."
Copies of the "Consumer Guide" can be obtained by visiting 21st.com or by calling 1-800-211-SAVE (English) or 1-888-920-2121 (Spanish).
21st Offers Policies, Jobs--and a Strong Commitment to Safety
21st has a long established tradition of supporting the communities it serves. To that end, 21st has formed an historic partnership with Gov. Rick Perry and the Texas Department of Public Safety to conduct five child safety seat inspection and installation fairs in 2005. The child safety seat events will take place in Corpus Christi, Houston, San Antonio, Austin and Dallas and are modeled after the company's successful efforts in California and Illinois. 21st Century will also distribute a "Parent's Guide on Child Seat Safety" in both English and Spanish. This guide will soon be available at 21st.com.
"We see a real need in the community for information and assistance with child safety seats--73 percent of child seats are installed incorrectly and many others are too small, too big or have been recalled," said Joyce Prager, Assistant Vice President, Community Relations for 21st. "We've donated over 2,300 child safety seats and inspected over 3,000 to make sure all of our children are safe."
Expansion Follows Lewisville Customer Service Center Opening
While 21st began selling policies this week, its expansion into the Texas market follows the recent opening of a customer service center in Lewisville. The new center, which employs over 150 people, is the company's third service center overall and first outside of California. The Lewisville facility will allow the company to more seamlessly provide 24-hour, 7-days-a-week service to its Texas and Midwestern customers. The service center will celebrate its formal grand opening January 28, 2005.
Posted by Tom Troceen at 02:49 PM
January 04, 2005
Social Security formula weighed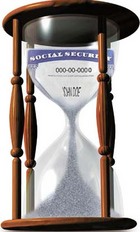 The Bush administration has signaled that it will propose changing the formula that sets initial Social Security benefit levels, cutting promised benefits by nearly a third in the coming decades, according to several Republicans close to the White House.
Under the proposal, the first-year benefits for retirees would be calculated using inflation rates rather than the rise in wages over a worker's lifetime. Because wages tend to rise considerably faster than inflation, the new formula would stunt the growth of benefits, slowly at first but more quickly by the middle of the century. The White House hopes that some, if not all, of those benefit cuts would be made up by gains in newly created personal investment accounts that would harness returns on stocks and bonds.
Posted by Tom Troceen at 02:07 PM
Japanese team succeeds in stem cell therapy on monkeys with Parkinson's
Japanese researchers said they had successfully treated monkeys with Parkinson's disease through a stem cell transplant, potentially paving the way for an ideal remedy to the intractable disease.
It was the first time such transplants have worked on primates suffering from the degenerative nerve disorder, said Nobuo Hashimoto, a medical doctor at the Department of Neurosurgery at Kyoto University Graduate School of Medicine.

Posted by Tom Troceen at 02:06 PM
Daniel Neary Named Mutual of Omaha Chairman, CEO
The Mutual of Omaha Board of Directors has appointed Daniel Neary Chairman and Chief Executive Officer of the company. Neary had served as president since August, 2003. The board will not move immediately to appoint a new president. All operations of the company will report directly to Neary. Neary joined Mutual of Omaha in 1975 as an actuary and went on to hold a number of key management positions within the group insurance area. He was appointed executive vice president of the group business unit in 1999 and under his direction, revenues for the unit rose to record levels.
Neary is only the fifth chairman of the 95-year-old company, following company founder C.C. Criss, V.J. Skutt, Thomas Skutt and most recently, John W. Weekly, who passed away on December 17.
Neary said Weekly's chief legacy is the company's solid financial foundation. "I am fortunate to follow in the footsteps of one of the giants in the insurance industry. Through Jack's vision and leadership, Mutual of Omaha achieved unprecedented success. My goal is to build on this exceptional foundation. We have a strong management team, accountable and engaged associates and a sound business strategy. The future for Mutual of Omaha is limitless."
As president, Neary appointed new leadership over two of the three business units and implemented a corporate business strategy that focused heavily on growing the company's core products. Those products include individual life, Medicare supplement and long term care insurance, as well as group life, disability and accidental death and dismemberment.
Neary is a member of the boards of directors of America's Health Insurance Plans (AHIP), Creighton University, Commercial Federal Bank and Commercial Federal Corporation, and serves on the board of trustees of the Strategic Air & Space Museum and the Boy Scouts of America Mid-America Council. In August, 2004, Neary served as chairman of the Juvenile Diabetes Research Foundation's Walk to Cure Diabetes. The walk achieved record participation and contributions.
A native of Carroll, Iowa, Neary earned his bachelor's and master's degrees from the University of Iowa. Neary's wife, Shirley, is a nationally recognized artist and was the 2004 recipient of the Nebraska Art Council's Individual Artist Fellowship. They have four children.
Posted by Tom Troceen at 02:04 PM
Alfa Corporation Completes Acquisition of the Vision Insurance Group
Alfa Corporation (Nasdaq/NM:ALFA) announced today that it has completed the previously announced acquisition of The Vision Insurance Group, LLC ("Vision"), a managing general agent. Alfa Corporation purchased Vision for $20 million in cash and stock with an additional purchase consideration of up to $14 million based on future performance.
Vision Insurance Group was founded in 1997 by John C. Russell, President, as a full-service managing general agency that currently writes nonstandard automobile insurance policies in nine states. The company is headquartered in Brentwood, Tennessee, and provides all underwriting, claims, actuarial and financial services on behalf of its contracted carriers. Vision's direct written premium for 2003 was approximately $62 million.
Alfa views this acquisition as an opportunity to expand its personal lines business in new markets through Vision's 2,500 independent agents. Alfa Corporation has formed an insurance subsidiary, Alfa Vision Insurance Corporation, through which Vision will write its nonstandard automobile business. Vision currently operates in Texas, Missouri, Indiana, Ohio, Virginia, Tennessee, Arkansas, Kentucky, and Florida. Both Vision and Alfa Vision Insurance Corporation will be wholly owned subsidiaries of Alfa Corporation.
Alfa Corporation is a financial services holding company headquartered in Montgomery, Alabama, and offers property and casualty insurance, life insurance and financial services products. Alfa Corporation is a member of the Alfa Insurance Group, which has combined assets of approximately $4 billion. Alfa Corporation's property and casualty subsidiaries are rated A++ and its life subsidiary, Alfa Life Insurance Corporation, is rated A+ by the A.M. Best Company. The common stock of Alfa Corporation is traded on the NASDAQ National Market under the symbol ALFA.
Posted by Tom Troceen at 02:01 PM
NAIC reports pay increases for top exec
Salaries for the five highest-paid executives of the National Assn. of Insurance Commissioners ranged from $306,948 to $172,930 in 2004. One of them Mark Peavy, a life/health actuary, was paid $172,930, up 9.4% from 2003. Do you know if you're bringing home the right amount of "bacon?" D.W. Simpson has updated their salary survey, and you can check it out here, and see if your pulling in what your worth in your respected field.
Posted by Tom Troceen at 01:57 PM
Review finds little proof diet plans work
Canadians resolving to go on a diet this new year may want to consider this: most commercial weight loss programs offer no real evidence that they actually work.
A review of 10 of the most popular weight-loss programs found that except for one, none offers proof that they work.
Posted by Tom Troceen at 01:48 PM
January 03, 2005
Flawed actuarial data threatens pensions
Unrealistically short life expectancy projections for U.S. residents are about to make Social Security's financial problems even worse. "Life expectancy will make a very big difference in the fiscal viability of Social Security, but the agency's projections of longevity appear too conservative," said demographer Samuel H. Preston of the University of Pennsylvania.
Posted by Tom Troceen at 12:59 AM
Many companies taking the self-insurance route
More than half of all insured U.S. workers have coverage through self-insured or partially self-insured plans, according to latest figures compiled by the Kaiser Family Foundation.
Those numbers have risen during the past three years as companies turn to self-insurance to avoid skyrocketing premiums charged by large insurers.
Posted by Tom Troceen at 12:56 AM
New health insurance rule to help transitioning workers
The new rule, which becomes effective for health care plans starting July 1, is meant to implement more of the 1996 Health Insurance Portability and Accountability Act by making it easier to obtain group health coverage.
It limits when pre-existing medical conditions can be excluded from coverage and requires group health plans and group health insurance issuers to offer "special enrollment" in certain cases.
Posted by Tom Troceen at 12:53 AM
Major issues before incoming 109th U.S. Congress: Social Security, Asbestos, Tort reform . . .
Some of the major issues facing the incoming 109th U.S. Congress:
SOCIAL SECURITY: President George W. Bush aims to restructure Social Security to allow workers to invest part of their payroll taxes in stocks and bonds. . .
Posted by Tom Troceen at 12:51 AM
Historian on pension systems puts current crisis in perspective
London- Pension systems are in deep trouble around the developed world. Postwar baby boom populations are approaching retirement. People are living longer. Stock market contractions, in addition, have shrunk many funds' investments.
In short, the promises governments and companies made to workers years ago are at risk of faltering.
Posted by Tom Troceen at 12:45 AM
VW give out free insurance
Volkswagen decided this week that the insurance should come standard with their cars. The test case will take place in Illinois and Wisconsin on VWs sold between January 4 until March 31. Between these dates buyers with a valid driver's license will get 12 months of free auto insurance on the Beetle, Beetle convertible and Golf. This move is in response to declining sales for the past 3 years.
Posted by Tom Troceen at 12:43 AM
MetLife Auto & Home Wants 16.8% Homeowners Rate Hike In Fla.; State Farm Ok'd For 5%
MetLife Auto & Home is the latest insurer in Florida to file for a statewide rate increase for homeowners policies with state regulators, but a company spokesman says its average 16.8% rate increase request is not a result of the four hurricanes that slammed the state during August and September.

Ted Mitchell, a spokesman for Met Life Auto & Home, said that the "loss drivers" impacting MetLife Auto & Home's rate hike request includes sinkholes, fire losses, and "general loss factors."
Posted by Tom Troceen at 12:13 AM