« November 2004 | Main | January 2005 »
December 31, 2004
Tsunami death toll tops 118,000
Estimates of the death toll are continuing to rise in most areas. Sri Lanka reports more than 24,000 dead, and at least 10,000 were killed in India. In Thailand, more than 4,000 are feared dead and dozens of deaths are reported in Malaysia, Myanmar, Maldives, Somalia and Tanzania.
Many who did survive are struggling to stay alive, and the World Health Organization estimates that five million people are without basic needs.
Posted by Tom Troceen at 02:59 AM
SEC widens insurance probe
Berkshire Hathaway, the US conglomerate run by Warren Buffett, has been caught up in a widening investigation into alleged misuse of insurance products to manipulate company earnings.
Regulators at the Securities and Exchange Commission have requested documents and other information from General Re, Berkshire's reinsurance subsidiary, relating to the sale of so-called "loss-mitigation"products.
Posted by Tom Troceen at 02:56 AM
Call for action as over 10% of US under-5s reported overweight
THE United States' obesity epidemic has reached the playpen, according to research, with more than 10 per cent of children aged two to five reported to be overweight.

That is up from 7 per cent in 1994, according to the American Heart Association's annual statistical report on heart disease and stroke.
Posted by Tom Troceen at 02:55 AM
Swiss Re says insurance cost of tsunami low
Damages from Sunday's tsunami seem unlikely to wreak devastation on the insurance industry after Swiss Re, the world's second-largest reinsurer, said on Thursday that disaster would cost it less than SFr100m ($88m).
The Swiss group said that despite the widespread death and destruction, the effect on its business would be comparatively low.
Posted by Tom Troceen at 02:54 AM
Montana High Court Says University System Must Provide Gay Employees with Domestic Partner Benefits
MISSOULA, MT - In a lawsuit brought by the American Civil Liberties Union, the Montana Supreme Court ruled today that the state must provide lesbian and gay employees of the University of Montana System with the option of purchasing health insurance and other employee benefits for their domestic partners.
"This is an incredible victory for the lesbian and gay employees of the University of Montana System who need to protect their families just like their straight colleagues do," said Scott Crichton, Executive Director of the ACLU of Montana. "The court has said that same-sex couples who form committed relationships can no longer be denied the same protections and benefits that it affords different-sex couples."
The court, in a four-to-three decision, ruled that the University System's policy of excluding lesbian and gay employees from equal employment benefits violates the state constitution's equal protection guarantees.
In a concurring opinion, Judge James C. Nelson writes, "[T]he equal protection clause states that 'No person' shall be denied the equal protection of the laws. The language is clear and unambiguous. 'No person' means simply that - there is no language in this clause excepting out of this guarantee gay and lesbians. At least our society has not come to the position that homosexuals are not even to be considered as persons."
Carol Snetsinger and Nancy Siegel are two of the plaintiffs represented by the ACLU. They have been in a committed relationship for more than eight years. Snetsinger works in the biology department at the University of Montana, Missoula, and Siegel is a physical therapist. Due to the small size and limited purchasing power for health care of the place where Siegel works, she has no access to group insurance through her employer and has been forced to purchase private insurance that is inferior to and much more expensive than coverage that the married university employees are able to purchase for their spouses.
"We are ecstatic about this decision. It's been a long wait, and now we're thrilled that gay and lesbian employees of the University System will be able to insure their families," said Snetsinger. "I was moved to tears when I heard the decision. It's an incredible way to end this year."
The ACLU brought the lawsuit in February 2002 on behalf of two lesbian couples and PRIDE, Inc., a Montana based lesbian, gay, bisexual and transgender advocacy organization whose members include employees and domestic partners of employees of the University of Montana System. The lawsuit charged that it was unconstitutional to deny same-sex couples access to health insurance, disability coverage and other benefits available to married employees and even to committed opposite-sex couples that signed an affidavit of common law marriage.
"This is truly a landmark decision," said Holly Jo Franz, one of the attorneys who argued the case. "The court has made it clear that same-sex couples must be respected."
Posted by Tom Troceen at 02:52 AM
December 30, 2004
Property-casualty firms endure tempests of nature — and law
The property and casualty insurance industry weathered major storms — both real and regulatory — this year.
It was one of the worst years for insurance claims. Many insurers, including St. Paul Travelers Cos., ended up being buffeted by those storms.
About 300 catastrophes worldwide this year caused an estimated $42 billion in insurance claims, $105 billion in economic losses, including an estimated 21,000 deaths, according to a Dec. 16 preliminary report by Swiss Re, one of the world's largest reinsurance companies. The death toll will rise to at least 76,000 when the more than 55,000 lives lost in Sunday's tsunamis in Asia are included.
Posted by Tom Troceen at 03:34 AM
Obesity Raises Risk of Getting Pregnant
Being overweight dramatically increases the chances of women on the pill getting pregnant, scientists revealed today.
A woman who is overweight or obese is 60 percent to 70 percent more likely to conceive while taking an oral contraceptive than one who is slim, researchers found.
The reason for the higher pregnancy risk is not fully understood, but may be linked to the way contraceptive drugs are processed in people with excess body fat.
Posted by Tom Troceen at 03:33 AM
Insurance stocks stabilise after tsunami worries
A growing perception that leading insurers will not be hit hard by claims related to the tsunami catastrophe in south Asia provided a floor under European insurance shares on Wednesday.
"There is a chorus of insurers saying that, for them financially, the damage will not be immense," said a Duesseldorf-based analyst. "That enables the market to calm down somewhat."
Posted by Tom Troceen at 03:32 AM
N.Y. to Hear 9.5% Workers Comp Rate Hike
The New York State Insurance Department has scheduled a public hearing for Friday, January 7, 2005 to consider the application of the New York Compensation Insurance Rating Board for a workers compensation insurance rate increase of 9.5 percent.
The hearing will be held at 11:00 a.m. at the New York City offices of the insurance department, at 25 Beaver Street, Room 510.
Posted by Tom Troceen at 03:30 AM
Experts Say Tsunami Disaster Alerts Insurers To Another Catastrophe Risk
As the rapidly rising death toll from the Dec. 26 earthquake and tsunamis in the Indian Ocean rim tops 40,000 by some estimates, insurers and risk modelers are facing yet another catastrophic surprise that will likely change the way they calculate risks.

At least one million people are homeless, and thousands are still missing, two days after the disaster.
Posted by Tom Troceen at 03:28 AM
December 29, 2004
Insurance companies sued in class action cases
Bethalto chiropractor Thomas L. Kaltenbronn, D.C. filed two class action lawsuits claiming that Liberty Mutual Insurance Co., Liberty Mutural Fire Insurance Co. and Old Republic Union Insurance Co. deceptively reduced payments to him and other licensed healthcare providers.

The suits, filed Dec. 28 in Madison County Circuit Couurt, allege that the insurance companies lowered their payments by claiming preferred provider organization (PPO) agreements, but without actually performing any of the associated obligations to those agreements.
Posted by Tom Troceen at 06:38 PM
December 28, 2004
INSURERS: TSUNAMI CAPS COSTLY YEAR
Even before the weekend's earthquake and tidal waves hit, a lethal string of natural catastrophes had made 2004 the most costly year ever for the global insurance industry.
Posted by Tom Troceen at 04:34 AM
Spitzer to expand insurance probe in early January
New York Attorney General Eliot Spitzer will expand his investigation of the insurance industry in early January, a spokesman said on Sunday, contrary to a front-page report by The New York Times on Saturday that said Spitzer was ready to "cede" his investigations to the federal government.
Posted by Tom Troceen at 04:31 AM
Zenith Receives Letters of Inquiry from California Department of Insurance
Zenith National Insurance Corp. (NYSE:ZNT) today announced that its California domiciled insurance subsidiaries have received letters of inquiry from the California Department of Insurance ("California DOI") requesting information about Zenith's arrangements and dealings with its agents and brokers.
In its request, the California DOI states that it is concerned by allegations made or implied in legal proceedings recently instituted by the State of New York that certain insurance carriers may have been involved in or been aware of the activities alleged in those proceedings. The California DOI further states that it is requiring certain California domestic insurance companies, including Zenith's California domiciled subsidiaries, to assist them with a review of various aspects of the arrangements between the companies and agents and brokers.
Zenith intends to fully cooperate and respond to the California DOI's inquiry and believes that its arrangements and dealings with agents and brokers are in compliance with all applicable statutes and regulations.
Posted by Tom Troceen at 04:26 AM
The Marketplace Report: Tsunami's Market Impact ((audio))
December 27, 2004 · NPR's Alex Chadwick talks with Bob Moon of Marketplace about the potential financial impact of this weekend's devastating tsunami.
Click here to Listen with Real Audio
Click here to Listen with Windows Media Player
Posted by Tom Troceen at 04:25 AM
The Bigger Problem
The program now consumes one-eighth of the federal budget; in 10 years that share is expected to grow to one-fifth. It will consume more money this year than enters the Treasury through payroll taxes. By 2019, if current spending patterns hold, the trust fund that finances the biggest part of the program will be out of cash.
The program is not Social Security but Medicare.
Posted by Tom Troceen at 04:21 AM
December 23, 2004
MetLife Comments on New York State Insurance Department Announcement about Auto Insurance Rate Reductions
MetLife issued the following statement today regarding the New York State Insurance Department's announcement about MetLife Auto & Home reducing its auto insurance rates in New York State by an average of nearly 6%:
"MetLife applauds Superintendent Serio and Governor Pataki for their aggressive and highly successful efforts to fight auto insurance fraud in New York State," said MetLife Auto and Home President and Chief Executive Officer Catherine A. Rein. "We were pleased to respond to the Superintendent's call to reduce rates for our policyholders and we are committed to continue our own significant fraud fighting efforts in cooperation with the Department's Fraud Bureau."
Posted by Tom Troceen at 04:37 AM
Google Smacks Down Santy Worm
Google is blocking searches launched by Santy.A, a new Internet worm that targets servers running phpBB (that's what most sites run their discussion forums with . . . actuary.ca), a popular electronic bulletin board software package, according to a statement from the company. Without any native ability to scan for vulnerable computers, Google's action halted Santy.A's spread, according to antivirus companies.
Posted by Tom Troceen at 04:33 AM
Bank in £20m raid not covered by insurance
The Australian owners of Northern Bank says take-over talks will not be affected by a £20 million heist despite no insurance having been taken out. About 20 robbers took part in an audacious raid on the bank's central Belfast headquarters yesterday, stealing an estimated £20 million in banknotes. The National Australia Bank, said it will have to bear the cost of the robbery because no external insurance was taken out.
Posted by Tom Troceen at 04:28 AM
Assurant Promotes John A. Sondej to Senior Vice President and Controller; Miles B. Yakre to Senior Vice President, Corporate Actuary and Treasurer
Assurant, Inc. (NYSE:AIZ), today announced that it has promoted John A. Sondej to Senior Vice President and Controller, and Miles B. Yakre to Senior Vice President, Corporate Actuary and Treasurer. Both promotions will become effective January 1, 2005.

Currently Vice President and Controller, Mr. Sondej will continue to oversee several areas of Assurant's financial operations, including: S.E.C. reporting and compliance, Sarbanes-Oxley 404 compliance, accounting policies and procedures, budgeting and analysis, and corporate accounting.
Mr. Yakre, currently Vice President and Corporate Actuary and a co-chair of Assurant's Risk Management Committee, will continue to oversee Assurant's capital management and cash flow as well as the debt and commercial paper programs. He will also be responsible for actuarial oversight and reinsurance at the holding company.
"Both John and Miles have been key contributors to the company and played pivotal roles in our initial public offering earlier this year," said Rob Pollock, Executive Vice President and Chief Financial Officer. "They have seen the complexity of their positions grow as a result of our status as a public company and have both done an exceptional job in their expanded roles."
Mr. Sondej, 39, joined Assurant in 1998 as Assistant Vice President and Assistant Controller. Prior to joining Assurant, Mr. Sondej was Assistant Vice President and Director of Financial Audit for Reliance Insurance Group. He also worked at KPMG where he was Senior Audit Manager. A Certified Public Accountant, Mr. Sondej is a member of the New Jersey Society of CPAs, the American Institute of CPAs and the Financial Executives Institute. Mr. Sondej graduated Magna Cum Laude from Fairleigh Dickinson University in 1987.
Mr. Yakre, 36, joined Assurant Health's John Alden Life Insurance Company as an Associate Actuary in 1991. He held a number of key positions within the John Alden organization, including Vice President and Corporate Actuary, before joining Assurant in New York in 1999. A Fellow of the Society of Actuaries (FSA) and a Fellow of the Life Management Institute (FLMI), Mr. Yakre earned a B.S. from The Wharton School at the University of Pennsylvania in 1990. He is also a member of the American Academy of Actuaries.
Posted by Tom Troceen at 04:27 AM
Institute of Actuaries of India to be set up: Cabinet
New Delhi, Dec 22 (UNI) The government today decided to set up an Institute of Actuaries of India to facilitate faster growth of the insurance sector in the country. A meeting of the Cabinet, chaired by Prime Minister Manmohan Singh, gave its approval for introduction in Parliament of the Actuaries Bill 2004 for the purpose.
Posted by Tom Troceen at 04:23 AM
December 22, 2004
Age-old conflicts
There is an inherent conflict of interest at the heart of the actuarial profession. Actuaries advise pension fund trustees as well as the sponsoring company. Actuaries will say that often these two groups want the same thing - a healthy pension fund. But that view is rather out of date. Companies increasingly want to plug pension gaps by spending as little as possible, while trustees have a duty to ensure the scheme is well funded. An interim review of the profession by Sir Derek Morris, published on Friday, pinpointed this conflict but suggested little to resolve it.
Posted by Tom Troceen at 01:52 AM
Hohmann Joins Conseco as Executive Vice President and Chief Administrative Officer
Conseco, Inc. (NYSE:CNO) today announced that James E. Hohmann has been named executive vice president and chief administrative officer of the company, reporting to Conseco's President and CEO William Kirsch.
"We are excited to welcome Jim to Conseco as the company's chief administrative officer," Kirsch said. "Jim is a first-class individual who enjoys extensive industry experience and a strong track record. Jim will play an important role in developing and implementing our strategy to transform the company into an industry leader. Personally, I am delighted to have the opportunity to work with Jim."
"Conseco is extremely well positioned in customer and product segments characterized by exceptional growth and value creation opportunities," Hohmann said. "I am very enthusiastic about joining the Conseco team. I believe in Conseco's leadership and its mission. I look forward to delivering success as part of its leadership team," Hohmann added.
As chief administrative officer, Hohmann will have responsibility for legal, actuarial, new product development, strategic planning and business development functions. He joins Conseco from XL Life and Annuity, where he was president and CEO. At XL, he was responsible for the creation of XL Capital's U.S.- based life insurance platform and related businesses, and formed XL Life and Annuity Holding. Prior to his tenure at XL, he was president, financial institutions, for Zurich Kemper Life, and before that, was managing partner of the Tillinghast Life Insurance Practice in Chicago for Towers Perrin.
Hohmann holds a Bachelor of Arts degree from Northwestern University, and an MBA from the University of Chicago. He is a Fellow of the Society of Actuaries and is a member of the American Academy of Actuaries.
Conseco, Inc.'s insurance companies help protect working American families and seniors from financial adversity: Medicare supplement, long-term care, cancer, heart/stroke and accident policies protect people against major unplanned expenses; annuities and life insurance products help people plan for their financial futures. For more information, visit Conseco's web site at www.conseco.com.
Posted by Tom Troceen at 01:51 AM
$423 million shortfall in police retirement
A Louisiana police retirement system is now more than $423 million short of what it needs to pay the benefits of all its members.
The unfunded accrued liability for the Municipal Police Employees' Retirement System, or MPERS, swelled by $44 million this year from $379 million last year -- and more than doubled from $195 million two years ago. That's the difference between the money in the fund and the amount needed to pay the anticipated pensions of its members.
MPERS Actuary Charles Hall -- who calculates risks, premiums and other statistics for the retirement system -- said the increase was expected.
Posted by Tom Troceen at 01:48 AM
NAIC Deliberations On Insurance Law Must Be Public Says NAMIC
"Any NAIC deliberation or decision that has legal or persuasive effect on insurance law and regulation is the public's business and must be conducted in a public setting," stated a National Association of Mutual Insurance Companies official in a letter sent to an influential regulator.
District of Columbia Department of Securities and Insurance Commissioner Lawrence Mirel asked for comments during the NAIC/Industry Liaison Meeting earlier this month in New Orleans. NAMIC Director of Legal and Regulatory Affairs, Peter A. Bisbecos, provided comments in a letter to Mirel on Friday.
Posted by Tom Troceen at 01:46 AM
Actuary for Matthews Benefit Group, Inc. in St. Petersburg, FL
Matthews Benefit Group, Inc., one of the leading independent actuarial and retirement plan consulting firms, is searching for an experienced pension actuary to work in its St. Petersburg, Florida location.
MAJOR RESPONSIBILITIES:

Develop innovative retirement plan designs;
Prepare cost estimates and actuarial valuations (ERISA, retiree medical and FAS);
Advise clients on compliance issues, design, data issues and address benefit questions;
Review the calculations, valuations and other work completed by other consultants and actuaries;
Be responsible for a variety of special projects such as benefit plan strategy and plan design studies, plan terminations, regulatory compliance and non-discrimination testing.

QUALIFIED CANIDATES SHOULD POSSESS:

Enrolled Actuary
Minimum five years pension actuarial experience
ASA or FSA preferred
Experience with Defined Contribution plans preferred
Ability to work both independently and as a part of a team
Good interpersonal, effective written and verbal communication skills

Respondents must email resume to lsmith@eerisa.com. Do not call or write.
Posted by Tom Troceen at 01:45 AM
December 21, 2004
Ehrlich orders special session on malpractice insurance crisis
Gov. Robert L. Ehrlich Jr. yesterday signed an executive order for a special General Assembly session on the medical malpractice insurance crisis to be held Dec. 28. Mr. Ehrlich, a Republican who has led the tort reform effort, remained silent as he signed the order during a break in an evening budget meeting.
"The lives and health of the citizens of the state are threatened by rising cost of malpractice and resulting limitations on access to health care," the order reads. "Immediate action is necessary to ensure that the costs of medical malpractice insurance are curtailed and that access to health care is maintained."
Posted by Tom Troceen at 06:01 AM
Washington's Insurance Commissioner Urged by Seattle Law Firm to Reject Proposed UnumProvident Disability Insurance Agreement
Attorneys from Nelson Tyler Langer, a Seattle-based law firm specializing in disability insurance denial litigation, today criticized UnumProvident's proposed multi-state "Regulatory Settlement Agreement" and called for Washington's Insurance Commissioner to reject the settlement as it stands.
The agreement, which is currently before 47 other state insurance commissioners, is a response to the increased scrutiny and criticism surrounding Unum's claims-handling procedures, and proposes to make eligible for reopening more than 200,000 rejected disability claims. However, according to Nelson Tyler Langer, the settlement is riddled with loopholes, which still disadvantages thousands of disabled claimants, and allows UnumProvident to continue to unfairly deny claims.
"We understand the difficult nature of the insurance commissioner's decision and the importance of obtaining some relief for those who were unjustly denied," said Mike Nelson, a partner at Nelson Tyler Langer. "However, there are simply too many inconsistencies and pitfalls in the current agreement. For this reason alone the commissioner should work for a more equitable agreement as Washington residents and disabled persons across the country deserve better."
Nelson Tyler Langer also critiqued UnumProvident's proposed $15 million penalty, noting that the fee is nominal in comparison to the billions of dollars in revenue the company earns each year. Additionally, the terms of the agreement leaves great room for UnumProvident to continue its unfair claims-handling process.
Among the flaws in the agreement is an overwhelming burden on claimants to prove disability, without requiring UnumProvident to disclose what additional information is needed to overturn earlier denials. According to Nelson, this results in a "blind uphill climb for policyholders," says Nelson.
Nelson also pointed out that the imbalanced review process, which incited scrutiny in the first place, is essentially the same despite the proposed agreement.
"For policyholders, this settlement is just another way to lose. One of the major problems found by the regulators looking at UnumProvident is the disability insurance carrier's reliance on its own paid and biased medical staff to interpret medical reports and make disability determinations," said Nelson. "Yet the agreement does nothing to address this issue. In fact, the agreement allows even more input from Unum's staff and hired physicians whose opinions are valued more than the policyholders' own physicians'."
Nelson Tyler Langer urged the insurance commissioner to insist that the agreement be substantially strengthened before accepting its terms, and that the OIC call for the following alterations:
-- A longer period for regulatory response and some opportunity for public response.
-- UnumProvident must be required to better disclose to consumers all of the information it requires to fairly assess their claims.
-- Claimants should be given access to expert counsel for their reassessment.
-- The agreement should include a reopening of all claims that were initially rejected and then forced to settle for meager amounts.
-- Redefine the "reassessment" to include a full appeal review process.
-- Provide for actual notice to the claimants whose claims were denied between 1997 and 1999.
-- Preserve all state claims and remedies for Unum's abuse.
-- The state insurance commissioner should monitor the reassessment
process to ensure an impartial management of the reassessment, instead of leaving all the decision-making to the initial perpetrators, which prompted the regulatory review in the first instance.
"It's not enough for Unum to divert criticism and retribution by proposing a weak settlement," Nelson said. "The OIC should hold UnumProvident and all insurance companies responsible for how they handle claims, and make sure that policyholders get the consideration and compensation they deserve."
Posted by Tom Troceen at 05:59 AM
Homeowners Insurers Reverse the 'Curse' ... for Now
After two decades of poor financial results, the homeowners line is finally in the "sweet spot," according to a new study by Conning Research and Consulting, Inc. The Conning Research study, "Homeowners Insurance: The 'Curse' Is Reversed Until 2008," predicts a ratio of 104.5% in 2004 despite some of the worst catastrophe losses on record. The outlook is bright for 2005-2007, due to a favorable underwriting environment and a surge in insurer sophistication.
"From 1980 to 2002, the homeowners line found a way to lose money almost every year, often with new causes emerging just as older causes appeared to be solved," said Bruce Hale, analyst at Conning Research & Consulting. "Insurers brought many of these problems upon themselves. While some remedial actions began in the mid-1990s, the rewards only became noticeable in the profitable 2003 results."
However, the Conning study predicts an end to the recovery by 2008, since some of the current favorable factors are temporary opportunities. The turnaround will then be replaced by the old, margin-squeezing business cycle, according to the study.
"While the homeowners recovery is impressive, it appears that, overall, the line will revert to traditional market cycle dynamics," said Stephan Christiansen, research director at Conning Research & Consulting. "Yet by analyzing those same dynamics, effectively managed market leaders can succeed in avoiding the pitfalls and ensuring their long-term returns."
Posted by Tom Troceen at 05:55 AM
Mutual of Omaha CEO Jack Weekly Dies
Jack Weekly, who rose from an entry-level data processing job to chairman and chief executive officer of Mutual of Omaha Insurance Co., one of the industry's giants, has died at the age of 73.

Weekly died late Friday after being hospitalized following a fall Wednesday, the company announced Saturday.
Posted by Tom Troceen at 05:53 AM
U.S. Justice Department Moves to Dismiss Lawsuit Against Xelan and Doctors Benefit
The United States Department of Justice on Friday (December 17, 2004) asked the Federal District Court in San Diego to dismiss without prejudice its lawsuit against xelan and Doctors Benefit Insurance Company, companies that provide financial planning and insurance for health care professionals.
Last month, in a widely publicized and rare move, the Government sought and obtained, without a hearing, an order freezing all of the assets of xelan and Doctors Benefit, and appointing a temporary receiver. After securing the temporary restraining order, the Government issued a press release accusing the defendants of operating fraudulent tax reduction schemes, and suggesting that doctors contact the receiver to learn how to file claims against the companies.
Nearly a month later (December 3), the Federal District Court in San Diego conducted a full hearing on the Justice Department's application for a preliminary injunction, pending trial of the lawsuit. After hearing all arguments, the Court ruled that the Government had not demonstrated that it was likely to prevail in the case, one of the prerequisites for granting such relief. At that time, the Court also denied the Government's request for a preliminary injunction, dissolved the freeze of assets and dismissed the receiver.
Last Wednesday (December 15), the Court issued its written opinion, in which it found that the government made no showing that xelan violated the tax laws, no showing that assets seized were traceable to criminal activity, no showing of asset dissipation or of an alleged Ponzi scheme, and no showing that the tax implications of any xelan product were mischaracterized in the marketing.
DBIC and its predecessor have been writing supplemental disability insurance since 1995. At the hearing on December 3, DBIC presented opinions from five actuarial firms and two law firms that had previously reviewed DBIC's insurance, each stating unequivocally that the disability insurance was in fact "true" insurance and satisfied all tests for what constituted insurance.
Posted by Tom Troceen at 05:52 AM
December 20, 2004
Did NAIC Unit Lose Data? It's A Mystery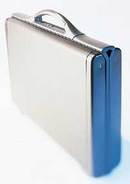 Did the Securities Valuation Office leave a briefcase full of key rating documents in a cab, or throw them out in the garbage? Key players were mum yesterday.
Said to be gone missing was material related to the shares of the Insurance Services Office in Jersey City, N.J. The SVO, a New York-based unit of the National Association of Insurance Commissioners, rates the contents of carriers' portfolios.
Posted by Tom Troceen at 02:42 AM
Kia Spectra gets worst crash test rating
The Kia Spectra is the first vehicle since 2001 to get the insurance industry's worst safety rating in a frontal crash test, according to results released Sunday.
The Spectra, a small, four-door sedan that starts at $13,240, got the Insurance Institute for Highway Safety's lowest rating of poor after a crash test dummy's head, chest and legs were injured in the 40 mph crash test. The last car to get that rating was the Chevrolet Cavalier in 2001.
Posted by Tom Troceen at 02:39 AM
Actuaries criticised over self regulation
FEW people would disagree that actuaries have a complicated remit. They must estimate the level of contributions required today to make sure that future guarantees can be met, bearing in mind that the contributions will be invested in an unpredictable stock market, or in gilts with rising and falling interest rates.
Posted by Tom Troceen at 02:37 AM
After TRIA Goes Away: With The Terrorism Risk Insurance Act Due To Expire In 2005, Insurers And Policyholders Must Develop Long-Term Solutions That Deliver Financial Stability And Accountability
Key Points

* The Terrorism Risk Insurance Act will expire on Dec. 31, 2005.

* Insurers must create and support a new, long-term back-stop solution.

* An alternative to TRIA is to require terrorism coverage as part of all property/casualty policies.

The debate over whether the Terrorism Risk Insurance Act will expire on Dec. 31, 2005, or be extended only postpones the inevitable--what comes after and will the markets and policyholders be ready?
Posted by Tom Troceen at 02:35 AM
Tower Group, Inc. Added To the Russell 3000 and 2000 Indexes
Tower Group, Inc., a specialized property and casualty insurer based in New York, announced that its stock has been added to the Russell 3000 and 2000 Indexes as of today. The Russell 3000 Index, compiled by the Frank Russell Company, is a ranking of the largest 3,000 U.S. stocks, as measured by market capitalization. Of these companies, the largest 1,000 comprise the Russell 1000 while the remaining 2,000 companies become the widely-used Russell 2000. At the close of trading on December 16, 2004, Tower Group's market capitalization was approximately $221 million.
Posted by Tom Troceen at 02:33 AM
December 17, 2004
Review proposes actuarial shake-up in UK -- Open for discussion, comment below
A government-sponsored review of the actuaries in the UK has slammed the profession – finding among other things a concentration of advice to the largest pension funds and a possible restriction of competition.

The Treasury said of the report: "The profession overall has been too insular and slow to adapt to changing circumstances; there has been insufficient transparency in actuarial advice; there has been inadequate scrutiny, challenge and market-testing of actuarial advice by users: such as some pension fund trustees."

There was "a lack of clarity about the accountability of actuaries to the wider public interest".
Sir Derek Morris has been conducting a review of the actuarial profession in the UK. Today he published an interim report. So far it doesn't look good for the home team.
Some of the highlights of the UK actuarial profession include:
- the profession overall has been too insular and slow to adapt to changing circumstances;
- there has been insufficient transparency in actuarial advice;
- there has been inadequate scrutiny, challenge and market-testing of actuarial advice by users: such as some pension fund trustees and Boards of insurers;
- there has been a lack of clarity about the accountability of actuaries to the wider public interest;
- in the past the educational syllabus has failed to take full account of developments in actuarial and non-actuarial thinking;
- professional standards have been weak, ambiguous or too limited in range; and perceived as too influenced by commercial interests;
- self-regulation has not been sufficient to address these issues.
"On the other, it's troubling and embarrassing that government intervention even seems as potentially
needed in order to continue the evolution of the profession. If intervention is perceived as required in the U.K., why wouldn't it also be so perceived in the U.S.?" - Mike A.
He goes on with one suggestion to hold an "open forum" at the next round of CAS and affiliate meetings to give actuaries the opportunity to freely discuss the points raised by Sir Morris.
This article will be left open to comments on what you feel about this issue, and what you think should be done in response to this report by Sir Derek Morris.
You can download the full report here (pdf).
You can find more info on the report at http://www.morrisreview.org.uk.
Posted by Tom Troceen at 06:43 PM | Comments (0)
Florida Changes Insurance Rules to Help Hurricane Victims

The Legislature on Thursday approved $185 million in aid to people whose homes were ravaged by hurricanes this year and altered
Florida's insurance rules, a move that lawmakers said would increase costs statewide.
Borrowing up to $150 million from a state catastrophe fund, the relief package will help at least 30,000 homeowners who had to pay multiple deductibles when four hurricanes hit the state in six weeks, legislators said. In Florida, the deductible is generally 2 percent to 5 percent of a home's value.
Posted by Tom Troceen at 04:23 AM
Google Wins GEICO Trademark Suit over Keywords
The decision left undecided whether the sale of GEICO's trademarks by Google or any other search engine, in and of itself, violates the trademark laws or other laws. However, financial analyst Martin Pyykkonen with Janco Partners said the keyword ruling preserves the trademark situation and protection as it has been and probably always will be.
After a two-day presentation in court, a federal judge has ruled in favor of Google in a trademark infringement case filed by insurer GEICO. That frees Google to display rival logos when users search under the keyword GEICO.
Posted by Tom Troceen at 04:20 AM
Jury Awards $2.3 Million to Wrongfully Terminated Independent Insurance Agent
An eight person jury in the United States District Court in Connecticut awarded $2.3 million in compensatory damages to an independent insurance agent in a decision expected to have serious ramifications on the relationship between insurance companies and their independent agents all across the country. The case, which had been pending for seven years, was decided December 9, 2004 after a seven day trial and marked the first time an Independent Contract Agent had been held to be a Franchisee and therefore covered under Franchise law. Judgment on the verdict entered on December 13, 2004.
Alex Charts, for 23 years one of the most successful and respected agents for Nationwide Insurance, and at one time the number two agent in the United States, sued Nationwide after it terminated his contract in January 1996. The jury found that Nationwide terminated Mr. Charts without good cause. It also found that Nationwide violated the implied covenant of good faith and fair dealing and, more significantly, violated The Connecticut Franchise Act and the Connecticut Unfair Trade Practices Act. Nationwide never informed Charts in writing why it terminated their agreements with him, but contended that Charts had violated unidentified state law and unwritten company policy; that it did not have to show it had good cause to terminate the agreements; and that it was not required to inform Charts in writing of the reasons for his termination.
"The typical industry contract with an Independent Contract Agent contains a clause that says it can be terminated at any time 'with or without cause.' Nationwide argued that Mr. Charts' agreement had such a clause," says Ray Garcia of Garcia & Milas, P.C., the law firm representing Charts. "This jury decision is groundbreaking in that it is the first in the United States to apply Franchise rules to the Insurance business, in effect invalidating the 'without cause' provision."
"The potential impact of this verdict reaches far beyond Mr. Charts and his case," said Garcia. "According to federal law and many state laws, before requiring a franchisee to sign any contracts, a franchisor must provide detailed disclosure documents that describe company business plans and pending and resolved litigation. No franchise can be sold until such disclosures are provided. Some states also ensure that no franchisee can be terminated without good cause. Several of the major insurance companies such as Nationwide, Allstate and Prudential operate through networks of independent agents just like Mr. Charts."
"The jury's decision means that independent agents, acting as stand alone businesses, fall under the purview of franchise law and therefore have far more protection against some actions taken by insurance companies." Garcia said, "It opens up the possibility of future class action suits against major insurance companies from independent agents terminated in the last few years without cause, or those who were not given reasons for their termination even when accused of illegal conduct. Nationwide claimed that it could terminate Mr. Charts regardless of cause and that it acted in good faith after conducting a "fulsome" investigation.
"During the pretrial phase," Garcia said, "Nationwide made very significant stipulations which bear on the franchise law issue. Nationwide stipulated that the Company: controlled the pricing and availability of its insurance products subject to applicable law and regulation; was able to audit and/or examine the Charts business at all times; required Charts to comply with the advertising rules and regulations prescribed by Nationwide; and maintained supervisory responsibility over Charts' performance and business operations."
"Charts contended that he had been terminated by a vindictive manager who aborted a bungled investigation into rumors based on hearsay. Charts also contended that he had done nothing wrong and had been made a sacrificial lamb by a company that paid a $50,000 fine to the Connecticut Insurance Commissioner in 1998 arising from its sales practices from 1993 to 1997."
"Post trial motions for legal fees and prejudgment interest are expected to be filed this week." According to Garcia, if granted, those motions could increase the verdict by more than $3,000,000. Nationwide will move to set aside the verdict.
Posted by Tom Troceen at 04:18 AM
Coventry First to Acquire Existing Pools of Life Insurance Policies
Coventry First, the leader and creator of the secondary market for life insurance, announced today that it has created a new business unit to locate and purchase existing life settlement and corporate owned life insurance pools.
The unit will initially target existing pools of life insurance policies that were created over the past several years by different life settlement providers and investment groups. Many such pools are available either due to a change in investors' objectives or due to investor discomfort with the actual cash flows versus expected cash flows.
"Life settlements are outstanding investments, but just as someone's need for insurance changes over time, the objectives of corporations and investors change over time," said Alan Buerger, CEO of Coventry First. "We estimate there is more than $2 billion currently invested in existing life settlement and corporate owned life insurance pools that will become available on the secondary market.
"The resale of policies that have been previously acquired by investors is expected to increase as the secondary market grows. As the creator of the secondary market and the largest company serving the market, the acquisition of existing pools of policies is a logical next step both for Coventry First and the market."
About Coventry First
Coventry First (www.coventryfirst.com) bridges insurance and capital markets to provide consumers with unprecedented financial opportunities. The company created the secondary market for life insurance and pioneered the resulting life settlement industry. Fueled by bold ideas, a deep understanding of life insurance, and impeccable standards, Coventry First continues to lead the market by opening new opportunities for consumers and the financial professionals who serve them. Headquartered in Philadelphia, Coventry First has received Standard & Poor's highest ranking as a consumer finance servicer of life settlements, the only secondary market firm ever ranked.
Posted by Tom Troceen at 04:17 AM
Korean Insurance Market to Grow 4.1%
South Korea, which is second only to Japan and larger than China in the Asian insurance market, will likely post real growth of 4.1 percent over the next five years, a senior manager of Swiss Re said Tuesday.
``Japan is an already developed country in insurance penetration and density. China is rapidly growing with very high expectations but its uncertainty is much higher. Korea is somewhere between them," Andreas Bollmann, head of Property and Casualty division of Swiss Re told the Korea Times.
Posted by Tom Troceen at 04:16 AM
MetLife to Take Over SK Life
MetLife, a U.S.-based life insurance company, will take over SK Life Insurance, the nation¡¯s fifth-largest insurance firm by assets, for 320-330 billion won by late January, an insurance source said Friday.
``The negotiations are underway and we are stepping up our efforts to wrap up the deal as soon as possible,¡¯¡¯ said Soh Byung-woon, responsible for the process at Hana Bank, SK Group¡¯s main creditor.
Posted by Tom Troceen at 04:15 AM
GEICO Announces Auto Insurance Rate Decreases for Phoenix Policyholders
GEICO announced today that it has reduced auto insurance rates for its policyholders in Phoenix. The average rate decrease is six percent for GEICO and GEICO General policyholders.

"Improved driver experience, which has resulted in a decrease in accidents and fewer losses for our company, is the main reason for the rate decrease," said Martha Furnas, assistant vice president and manager of the company's Tucson office. "We're glad we can provide our policyholders with some savings, and we hope to attract new customers with our lower rates."
Overall premium changes for individual motorists will vary depending on
factors such as the coverage they carry and discounts for which they qualify.
Posted by Tom Troceen at 04:14 AM
California Health Insurance Premiums Continue Double-Digit Increases, Increasing 11.4 Percent in 2004 - 61 Percent since 2000, New Survey Finds
Health insurance premiums for California workers grew 11.4 percent in 2004, significantly slower than 2003's 15.8 percent, but still the fourth consecutive year of double-digit increases, according to the 2004 Annual California Employer Health Benefits Survey released by the California HealthCare Foundation and Health Research and Educational Trust (HRET).
The California increase of 11.4 percent in premiums for employer-sponsored health insurance was statistically equivalent to the national average of 11.2 percent and over six times the California inflation rate of 1.7 percent. Between 2000 and 2004 premiums have increased a total of 61 percent.
Historically, premiums in California have been lower than national premiums, but over the past several years they have steadily approached the U.S. average. At $10,013, a typical family policy in California is about the same as the national average of $9,950, the survey found. Single coverage averaged $3,685 in California in 2004, compared to $3,695 nationally. This year for the first time, the average cost for a family PPO plan in California exceeds that in the U.S. by 15 percent.
HMOs remained the least expensive type of health plan, costing nearly 30 percent less for single coverage than PPO plans. About 50 percent of California workers were enrolled in HMOs in 2004, compared to 25 percent nationally. However, health plan enrollment in California has shifted somewhat to PPOs over the past year. PPOs increased their market share from 29 percent in 2003 to 36 percent in 2004, according to the survey.
The percentage of California employers offering health insurance to their workers was 67 percent in 2004, about the same as in 2003. As with prior years, firms cited the high cost of coverage as the primary reason they did not offer health benefits.
On average, workers in California contributed $2,580 for family coverage and $474 annually for single coverage in 2004. Compared to 2003 levels, worker contributions grew 5 percent for family coverage and 13 percent for single coverage. However, workers' average share of the premium costs in 2004 fell slightly to 27 percent for family and 13 percent for single coverage.
"Health insurance premiums in California continued their double-digit climb and the average cost of a family plan is now the same in California as the rest of the nation. These increases are hard for employers as well as for working families who have seen their contributions for family coverage go up repeatedly over the past several years," said Mark D. Smith, M.D., president and CEO of the California HealthCare Foundation.
The California Employer Health Benefits Survey of is an independent survey based on the national employer survey conducted annually by the Kaiser Family Foundation (KFF) and HRET. Between 2000 and 2003, KFF conducted surveys in both California and the nation as a whole. Beginning this year, the California HealthCare Foundation (CHCF) assumes sponsorship from KFF of the California survey, which is separate from and not included in the national survey.
"The California HealthCare Foundation's sponsorship of this special study makes it possible to compare our state with the nation on health care costs and coverage, issues which are very much on the minds of Californians," Kaiser Family Foundation President Drew Altman said.
A detailed chart pack summary of the survey is available at chcf.org. Results of the national survey, which was released in September 2004, is available at kff.org.
"The annual cost of health insurance for a California family of four is now equivalent to 75 percent of the annual earnings of a fully-employed minimum wage worker. This is one more indicator that the cost of health insurance is prohibitively expensive for many employers and workers," said Jon Gabel, vice president for Health Systems Studies at the Health Research and Educational Trust and one of the survey directors.
Other survey highlights include:
-- Nearly all large California employers - those with 200 or more workers - offered health insurance and 55 percent of the smallest companies with 3 to 9 workers provided coverage. Only 20 percent of California employers offered coverage to part-time workers.
-- Eighteen percent of small firms offered a high deductible health plan (a deductible of more than $1,000 annually for single coverage), compared with just 8 percent of all large firms.
-- Employees in California have much greater choice of health plans than workers nationwide. The survey found that 93 percent of workers in large firms (200 or more workers) in California were offered more than one health plan option in 2004, compared to 82 percent of workers in large firms nationally.
-- Almost half of all large firms (44 percent) reported that they were very likely to increase the amount employees pay for premiums in 2005.
-- Few employers viewed current cost containment strategies as highly effective with just 13 - 15 percent reporting disease management, higher employee cost sharing, or tighter managed care networks as "very effective."
-- Thirteen percent of California firms reported that they vary the contribution for family coverage based on whether an employee's family member has the option of obtaining coverage elsewhere.
-- About half of all covered workers faced some form of cost sharing for hospital admissions.
-- While nearly all active workers with insurance coverage had drug coverage in 2004, the use of tiered cost sharing, with higher co-payments for brand name drugs than generics, has grown rapidly with 81 percent of workers now in plans that use them. While average payments for drugs in each of the three tiers (generic, preferred, and non-preferred) increased in 2004, the average co-payment in California for a non-preferred drug ($25.90) remained lower than the national average ($33).
Posted by Tom Troceen at 04:12 AM
December 16, 2004
Aon Finds Increasing 'Take-Up' Rate for Terror Insurance Coverage; Calls for Capitol Hill, Industry to Step Up Efforts to Renew TRIA
With the "new reality" created by the terrorist acts of Sept. 11, 2001, companies throughout the globe faced a new set of issues in managing the broad spectrum of risks created by these events. In a study released today by Aon (NYSE: AOC), the global risk management, insurance and reinsurance brokerage and human capital consultant, the organization found that 57 percent of companies studied have decided to "take up" some kind of terrorism insurance - an increase over the 24 percent found earlier this year.
An Aon White Paper analyzes the terrorism coverage available in detail, and the company issues a call for added emphasis to renewal of the Terrorism Risk Insurance Act (TRIA), which, without action by the US Congress, will expire on December 31, 2005.
TRIA ostensibly created a new line of insurance cover, providing three- year federal "back stop" reinsurance up to an aggregate limit of US$100 billion, and requiring insurers to make TRIA coverage available to policyholders.
Gary Marchitello, managing director in Aon's National Property Syndication group in New York, stated: "It should come as no surprise to the industry that the coverage offered through TRIA has become increasingly desirable for business. However, we are facing a watershed year for this coverage. With the possible expiration of TRIA, Capitol Hill and the insurance industry cannot afford to postpone efforts to renew TRIA or create a similar mechanism to manage the global terror risks the 'new reality' has created."
The study offers some serious commentary on the future of TRIA. In part, the study states: "TRIA's importance as a backstop cannot be overstated. Its expiration will cause an immediate and significant diminution of the available supply of terrorism capacity that is likely to leave the market hard pressed, if not unable, to meet the potential demand for risk transfer capacity."
The analysis also finds that terrorism risk coverage has become more affordable. The study states: "After the chaotic rollout of TRIA, with its attendant pricing confusion, a more rational market has fostered rational decision making."
The white paper from Aon, "Terrorism Risk Management & Risk Transfer Market Overview," is available for clients and markets. Those interested in receiving a copy can visit http://www.aon.com .
Aon studied over 500 client accounts as part of this research.
This press release contains certain statements relating to future results, which are forward-looking statements as that term is defined in the Private Securities Litigation Reform Act of 1995. These forward-looking statements are subject to certain risks and uncertainties that could cause actual results to differ materially from either historical or anticipated results, depending on a variety of factors. Potential factors that could impact results include the general economic conditions in different countries around the world, fluctuations in global equity and fixed income markets, exchange rates, rating agency actions, resolution of pending regulatory investigations and related issues, including those related to compensation arrangements with underwriters, pension funding, ultimate paid claims may be different from actuarial estimates and actuarial estimates may change over time, changes in commercial property and casualty markets and commercial premium rates, the competitive environment, the actual costs of resolution of contingent liabilities and other loss contingencies, and the heightened level of potential errors and omissions liability arising from placements of complex policies and sophisticated reinsurance arrangements in an insurance market in which insurer reserves are under pressure. Further information, concerning the Company and its business, including factors that potentially could materially affect the Company's financial results, is contained in the Company's filings with the Securities and Exchange Commission.
SOURCE Aon Corporation
Web Site: http://www.aon.com
Photo Notes:
http://www.newscom.com/cgi-bin/prnh/20041215/CGW049LOGO AP
Archive: http://photoarchive.ap.org PRN Photo Desk,
photodesk@prnewswire.com
Posted by Tom Troceen at 03:40 AM
Insurance Industry Storm Losses Hit $35 Billion, Munich Re Says
Hurricanes Ivan and Jeanne in the Caribbean Sea, a record 10 typhoons in the Pacific Ocean and other weather-related disasters will cost the insurance industry at least $35 billion this year, the highest figure in 50 years, according to Munich Re, the world's largest reinsurer.
Posted by Tom Troceen at 03:38 AM
Satelinx Receives Approval from AXA Insurance
Satelinx International Inc.(OTC:SLXI) a global provider of satellite vehicle tracking, announced today that AXA Insurance has formally approve the Satelinx Vehicle Tracking device and are now starting to recommend it to their automobile insurance customers.
"The idea behind an insurance company such as AXA recommending to its customers to install our device in their vehicle is very simple. Vehicles equipped with Satelinx are not only very difficult to steal, but in the event the vehicle is stolen, we can track and recover it in real-time, even performing a remote shut-down of the engine." Said Sam Grinfeld, President, Satelinx International Inc. "Customers opting for this complete vehicle security system also benefit since they can receive premium discount that can be as high as 35%." Further added Mr. Grinfled.
About Satelinx
Satelinx International Inc. provides satellite vehicle tracking units that integrates GSM/GPS/GPRS wireless technologies and the Internet to deliver wireless vehicle tracking and location services. Satelinx seeks to be recognized as the world leader in providing safety and security solutions on a global scale in a cost effective manner for vehicle owner, trucking or private vehicle fleet and insurance companies.
About AXA
AXA Group is a worldwide leader in Financial Protection. AXA's operations are diverse geographically, with major operations in Western Europe, North America and the Asia/Pacific area. AXA had Euro 827 billion in assets under management as of June 30, 2004, and reported total revenues of Euro 37 billion and underlying earnings of Euro 1,436 million for first half 2004. Total revenues for the first nine months of 2004 were Euro 54 billion. The AXA ordinary share is listed and trades under the symbol AXA on the Paris Stock Exchange. The AXA American Depositary Share is also listed on the NYSE under the ticker symbol AXA.
Important Information About Forward-Looking Statements
All statements in this news release that are other than statements of historical facts are forward-looking statements, which contain our current expectations about our future results. Forward-looking statements involve numerous risks and uncertainties. We have attempted to identify any forward-looking statements by using words such as "anticipates", "believes", "could", "expects", "intends", "may", "should" and other similar expressions. Although we believe that the expectations reflected in all of our forward-looking statements are reasonable, we can give no assurance that such expectations will prove to be correct.
A number of factors may affect our future results and may cause those results to differ materially from those indicated in any forward-looking statements made by us or on our behalf. Such factors include our limited operating history; our need for significant capital to finance internal growth as well as strategic acquisitions; our ability to attract and retain key employees and strategic partners; our ability to achieve and maintain profitability; fluctuations in the trading price and volume of our stock; competition from other providers of similar products and services; and other unanticipated future events and conditions.
Posted by Tom Troceen at 03:37 AM
Florida's Citizens Property Insurance Corp.'s Bonds Named 'Deal of the Year'
The editors of The Bond Buyer, Thomson Media's daily newspaper of municipal finance, today awarded their 2004 "Deal of the Year" award to the Citizens Property Insurance Corp. of Florida (CPIC) for its sale of $750 million in bonds for high-risk insurance accounts.
"In setting up the CPIC and accessing the capital markets, the state of Florida stepped in to provide a vital service, unavailable from the private sector -- selling bonds to raise money for an insurance program for people in hurricane-prone areas," said Amy B. Resnick, editor-in-chief of The Bond Buyer, who presented the award to CPIC CEO Robert Ricker and CFO Jessica Buss at a black-tie gala on Tuesday night.
All municipal bond transactions sold between October 1, 2003 and September 30, 2004 were eligible for this year's awards. The deals being honored were selected by the newspaper's editors and bureau chiefs from more than 60 nominees.
The "Deal of the Year" awards were launched in 2002 to honor the public- sector issuers of the most innovative deals in the market each year. Judging criteria include the potential for the transaction to be used as a model by other states and local governments around the nation, and the extent to which the issuer used new financing techniques or credit structures.
The other regional finalists for the award were:
The State of Wisconsin's sale of $1.794 billion of 2003 general fund annual appropriation bonds for pension obligations. The deal helped the state fund its unfunded obligation to the employees' retirement system, including the obligation for sick leave, which introduced a new municipal credit structure to the international market.
The Hugh L. Carey Battery Park City Authority for its $1.04 billion of Series 2003 A, B, and C bonds that helped the authority to finance its capital plan, while also providing cash flow savings to New York City.
The Arizona School Facilities Board state school trust revenue bonds, Series 2003A and 2004A, in which the state became the first in the nation to sell bonds backed by state-owned land and investment to help pay the costs of improving public school facilities.
The state of California for its $10.896 billion of economic recovery bonds, which refinanced short-term debt sold a year earlier to finance ongoing government operations and enabled the state to develop a long-term solution to a budgetary structural deficit.
The deals receiving honorable mention were:
The Maryland Health and Higher Education Facilities Authority's $253.86 million sale for the University of Maryland Medical Systems.
The New Mexico Finance Authority's $1.137 billion 2004 State Transportation Bond Issue.
The Chicago Public Schools' $133 million 2003 tender and remarketing of 1992 and 1993 bonds; $19.765 million refunding, Series 2004A; $153.53 million refunding, Series 2004B; and $21.62 million of general obligation limited tax school financing bonds, Series 2004C.
Memphis Light, Gas, and Water's $1.392 billion of Series 2003 A and B bonds.
The Alameda Corridor Transportation Authority's $475.292 million of tax- exempt subordinate-lien revenue refunding bonds, Series 2004A; and $210.731 million of taxable subordinate-lien revenue refunding bonds, Series 2004B.
Posted by Tom Troceen at 03:36 AM
Brad Ritter named Vice President, Chief Actuary of Summit
Summit Holding Southeast, Inc. (Summit), a leading provider of workers' compensation insurance services, has named Brad Ritter, FCAS, to the position of Vice President and Chief Actuary. He is the first to fill this position for Summit.
Ritter, who is from Poynette, Wisconsin, worked with both the National Council on Compensation Insurance (NCCI) and the Assurant Group, headquartered in Boca Raton and Miami, respectively, before coming to Summit in 2001. He is a 1991 graduate of the University of Wisconsin-Stout. As a Fellow of the Casualty Actuarial Society (FCAS), Ritter is one of only about 2,500 actuaries nationwide who have passed the series of 10 rigorous exams required to be eligible for this status in the prestigious society.
As a top-ranking actuary, Ritter brings a finely tuned range of skills to his new Summit position. According to Rick Hodges, Summit President and CEO, "Ritter's appointment offers a new depth to our forecasting ability and outcome. As he continues to evaluate the financial impact of current economic, legal and social trends on our risk quotient, he will allow us to stretch ever further to provide the very best in workers' compensation services."
Summit Holding Southeast, Inc. -- based in Lakeland, Florida -- is part of Liberty Regional Agency Markets (RAM), a business unit of Boston-based Liberty Mutual Group. RAM is a group of regional property and casualty companies that distribute their products and services exclusively through independent agents and brokers, concentrating on small commercial and personal lines markets. Specifically, Summit offers workers' compensation products and services to more than 30,000 businesses in Alabama, Arkansas, Florida, Georgia, Kentucky, Louisiana, Mississippi, South Carolina and Tennessee.
Posted by Tom Troceen at 03:34 AM
Doctor-Owned Medical Malpractice Insurance Company Gets License from Ohio Department of Insurance
Healthcare Underwriters Group Mutual of Ohio (HU), a medical liability insurance company owned and governed by Ohio doctors, has received authorization from the Ohio Department of Insurance (ODI) to begin issuing insurance policies to doctors.
HU is the only insurance company domiciled in the state that offers Ohio doctors ownership and governance of the company as well as protection against claims of malpractice.
The license to operate, also called a Certificate of Authority, was granted yesterday by Ann Womer Benjamin, Director for the Ohio Department of Insurance. HU's licensure means that the company can now offer medical professional liability insurance to all Ohio doctors. The company is headquartered in Columbus, Ohio.
"Our goal is to give Ohio doctors more control over the availability of medical professional liability insurance," said Steven L. Salman, HU's CEO. "We think HU will play a major role in helping to stabilize Ohio's insurance crisis."
"HU was modeled after the nation's most successful doctor-owned companies," said Salman. "We made sure the company's only product was medical liability insurance for doctors and that our risk pool includes only well-qualified Ohio doctors."
The HU Insurance model
HU is a mutual insurance company. The new company is non-profit and does not carry a premium load for profit. Additionally, HU will operate as a non-assessable mutual meaning that policyholders cannot be "assessed" to pay for losses if HU's losses are greater than anticipated. HU has secured high-quality reinsurance for extraordinary losses.
If, on the other hand, losses are less than anticipated, HU's policyholder-owners may receive either a dividend payment or a reduction in future premiums. Dividend payments and premium reductions are both subject to approval by the ODI.
A hallmark of HU will be an aggressive approach to defending claims. The company's management team is experienced and focused on employing an aggressive defense strategy, including an intolerance of nuisance claims.
Through ownership in HU, Ohio doctors have a strong and unified voice on issues of medical liability. For example, a physician board of directors will review actuarial data and make recommendations for establishing annual premiums. Ohio doctors will also be involved in setting underwriting and claims-handling policies.
Posted by Tom Troceen at 03:33 AM
Texas Employers Can Now Offer Access to Health Insurance Without Increased Benefits Cost.
Many employers do not have the financial resources to offer group health insurance to their employees. Approximately one half of the Texas workforce does not have access to health insurance through their employer.
Traditional group insurance coverage, where the employer pays part or all of the health insurance premium, simply is not an option for all but the most profitable and well funded employers. Most companies who do offer group coverage often change providers or reduce coverage on a fairly regular basis in an attempt to control the rising premium costs.
Fortunately for those companies who would like to offer access to health insurance or have been forced to reduce benefits or cancel insurance programs outright, there is another choice.
A recent development is the ability to offer access to affordable health insurance without the employer paying any of the premium. A licensed health insurance planner conducts an informational meeting at the workplace, then meets with interested employees individually to discuss their needs. Each employee can choose the level of coverage that is best for them and their family, and the premiums are deducted from the emplyees paycheck so the employer can forward the premium payments to the insurance company.
If there are more than five employees participating in the program, additional tax savings are available to both the employees and the employer. Under Section 125 of the Internal Revenue Code, the employee's premiums can be paid with pre-tax dollars. This reduces the employee's taxable income, so the taxes withheld are lower. The employer also benefits with lower payroll taxes.
This is a great way for an employer to offer the most requested benefit without increasing costs. It is easier to attract and retain good employees, increases employee satisfaction and productivity, and can reduce payroll taxes for the employer.
Because the insurance policies are individually owned, there are many advantages. The employee can keep the coverage if they leave the company. Premiums won't increase just because someone at work has a lot of claims. Costs won't increase for the company since the employees pay 100% of their own premium.
It is now possible for Texas employers of any size to provide access to the most requested employee benefit, affordable health insurance. Further information is available at http://www.voluntaryworkbenefits.com
Posted by Tom Troceen at 03:32 AM
Keith Gubbay Appointed Vice President, Chief Actuary at Sun Life Financial U.S.
Sun Life Financial U.S today announced the appointment of Keith Gubbay to the position of Vice President and Chief Actuary. In this position, Mr. Gubbay will oversee all actuarial functions for Sun Life Financial's U.S. operations and will report to Robert C. Salipante, President of Sun Life Financial U.S.
Mr. Gubbay joins Sun Life Financial (NYSE: SLF) from ING Americas, where he was Executive Vice President and Chief Actuary.
"Keith has extensive experience in product and financial management, distribution and marketing, mergers and acquisitions and strategic development," said Mr. Salipante. "We are very pleased to have someone with Keith's background join our organization."
Mr. Gubbay began his career with Imperial Life of Canada, in England. Subsequently, he moved to the U.S. where he joined Tillinghast/Towers Perrin. He joined Whitehall Financial Group in 1993 as Chief Financial Officer before moving to Life Partners Group in 1995 where he served as head of Corporate Development and Chief Actuarial Officer. Mr. Gubbay joined ING Americas in 1998 where he served in several senior executive roles.
Mr. Gubbay has a bachelor's degree in Economics from Sheffield University in England and received a master's degree in Business from Stanford University (Sloan Fellow). Mr. Gubbay is a Fellow in the Society of Actuaries.
Posted by Tom Troceen at 03:31 AM
Posted by Tom Troceen at 12:01 AM
December 15, 2004
Actuaries in Several Countries Addressing Concerns over Profession's Integrity and Credibility
MONTREAL, Nov. 17 -- CAS Press Release -- The actuarial profession in several countries is developing new rules and standards to affirm its integrity and competence to the public, the Casualty Actuarial Society (CAS) was told here.
Speaking at the Annual Meeting of the CAS, representatives of actuarial associations from Australia, Canada, the United Kingdom and the United States reported on efforts to strengthen the public's confidence in the profession.
Concerns about the actuarial profession's responsibility to the public have been generated recently by the financial problems of major insurers in Australia and the United Kingdom and criticism of the quality of actuarial opinions in the United States.
Mary Frances Miller, president of the CAS, said that the organization's board is looking at ways to improve the credibility of the profession, particularly with regards to doubts about the adequacy of stated loss reserves.
She pointed out that observers of the property/casualty insurance industry and users of p/c insurance company financial statements have expressed significant doubts about the adequacy of stated loss reserves.
She said the board identified a number of initiatives that are under consideration, including increasing the experience requirement for signing a statutory opinion, requiring the actuary to meet regularly with the company's audit committee (with or without management), requiring the audit committee to get an outside opinion, and having the signing actuary certify his/her opinion to the Securities and Exchange Commission.
Other suggestions, including requiring peer review, developing a public track record of opinion signers, and triggering an automatic Actuarial Board for Counseling and Discipline (ABCD) investigation when development exceeds a threshold are intended to "provide more backbone to the actuary," she said.
Graham E. Rogers, president of the Institute of Actuaries of Australia, reported that the collapse of the HIH Insurance Group and a subsequent government investigation raised issues for the actuarial profession which resulted in ways to enhance the standing of the profession and raise public awareness of the actuary's role.
"The actuarial profession is in the spotlight," said Rogers. "There are key issues concerning the proper and timely use of actuarial advice, and the public interest responsibility of actuaries."
Rogers said that the Royal Commission investigating the failure of HIH, the largest casualty insurer in Australia, identified under-reserving by the company as the major reason behind the collapse.
Rogers said that in his examination of the company's failure to heed actuarial advice, the government's chief investigator wondered: "Did anyone stand back and ask themselves the simple question -- Is this right?"
He said that in the wake of HIH, the profession in Australia launched a review of corporate governance standards for the profession.
These efforts include independent peer review of the actuary's work and improving support for actuaries in meeting disclosure duties and responsibilities.
Harvie Brown, president of the Faculty of Actuaries in the United Kingdom, pointed out that many of the same issues involving the actuarial profession had arisen in the wake of serious financial problems with guaranteed annuities sold by Equitable Life Insurance Company (UK). A government investigation into the company led to an independent review of the actuarial profession.
The profession responded with several initiatives it had been considering. One involved the revalidation of professional competence through continuing professional education and practicing certificates. "It is no longer acceptable just to have passed exams," said Brown. "The profession must demonstrate to the public that actuaries are also keeping themselves up to date."
To protect against conflicts of interest, an Independent Actuarial Standards Board, operating separately from the professional governing bodies, has been proposed to establish codes of professional conduct and ethics as well as technical standards.
The proposed board will set well-defined criteria for standards, identify when new or revised standards are required, and maintain an oversight and scrutiny of the process, but will not draft the standards, said Brown. Establishment of the standards will involve wide consultation, not just with actuaries, but others involved.
Meeting the public's expectations of the profession is a similar challenge for Canadian actuaries, said Brian FitzGerald, president, Canadian Institute of Actuaries.
"The Institute holds the duty of the profession to the public above the needs of the profession to its members," he said.
He observed that all actuarial organizations have rules of professional conduct and requirements for continuing education, and operate counseling and discipline systems.
FitzGerald identified several issues confronting Canadian actuaries. "One is the question of what input we should seek from people outside the profession," he said.
"While we have sought advice from non-actuaries and consulted with outside organizations when developing standards, we have not had the practice of having them sit on our councils and committees," FitzGerald said.
He said that the organization is discussing the addition of outsiders to its practice standards council and possibly its committee on professional conduct.
FitzGerald said there is an effort under way to strengthen ways of developing standards of practice. "We do not have an independent standard setting board, but I suspect there could be one in the future."
Robert E. Wilcox, president, American Academy of Actuaries, agreed that there will be "significant change in the way we practice and the standards of practice."
The Academy is considering steps to enhance the Actuarial Standards Board and the ABCD's independence by incorporating them separately and adding non-actuaries to selected committees, who would provide advice and vet standards before they are finalized.
In addition, the U.S. profession is considering an exposure draft of a new and expanded qualification standard. This is due to concerns expressed about the level of continuing professional development credit required for those signing statements of actuarial opinion, and how it compares with other professions as well as to actuaries in other countries.
The Casualty Actuarial Society is an organization dedicated to the advancement of the body of knowledge of actuarial science applied to property, casualty and similar risk exposures. The primary goal of the Casualty Actuarial Society is to provide education and research to help its members become leading experts in the evaluation of hazard risk and the integration of hazard risk with strategic, financial and operational risk.
Posted by Tom Troceen at 04:02 AM
Ex-CEO pleads guilty in HIH case
Ray Williams, former CEO of HIH Insurance and the man at the center of Australia's biggest corporate disaster, has pleaded guilty to three charges over his management of the HIH group.
HIH Insurance collapsed in May 2001, leaving thousands of policy holders without cover and forcing the Australian government to bail them out.
The cost of the collapse has been estimated at Aust. $5.3 billion (about $3.9 billion).
Posted by Tom Troceen at 03:40 AM
Swiss Re Hosts Its Annual Year-End Economic and Insurance Industry Review 2004/Outlook 2005 Touting Opportunities for the Strongest Companies
Andreas Beerli, Head of Swiss Re's Property & Casualty business in the Americas, speaking today at Swiss Re's annual year-end economic and insurance industry review and outlook, asserted that property & casualty reinsurance industry remains strong.
"Profitability has improved primarily through smart, technically-sound underwriting," said Beerli at the gathering, held at the company's New York offices.
"Still, the industry faces challenges in 2005, including the extension of the Terrorism Risk Insurance Act (TRIA)," said Beerli. "Working closely with policyholders, our industry has urged Congress to pass a two-year extension of TRIA through 2007. This will allow time for both to study and consider a more long-term approach to this very important issue."
Beerli was among several Swiss Re executives at the event who discussed the state of both the property & casualty reinsurance industry, the 2004 hurricane season and the overall US economy.
Patrick Mailloux, Head, US Direct, for the Americas Division, added, "Industry-wide, capital position is improving but capacity constraints persist, and the hurricane losses from 2004 offset some of the recent efforts in rebuilding capital. Casualty rates remain strong, while property rates have moderated at high levels. "Underwriting remains disciplined," he added.
In describing the four major hurricanes which hit Florida and other portions of the Southeastern United States, Andrew Castaldi, Head of Catastrophe Perils for the Americas Division, said, "Neither the annual losses nor the clustering of events associated with the 2004 season are surprising. They underscore the need for proper evaluation and risk assessment techniques."
Giving a broad overview of the US economy, Kurt Karl, Chief US Economist, Swiss Re Economic Research & Consulting, North America, said, "Long term interest rates are expected to rise next year, with the yield on the 10-year Treasury note expected to rise slightly above 5 percent. The price of oil poses the greatest risk to this outlook. If oil prices rise to USD 60 per barrel next year, growth will be 0.5 percent lower."
In the life & health insurance arena, Weldon Wilson, CEO of Swiss Re Life & Health America Inc., said the demographic shift to older age life insurance purchasers will continue to challenge the industry, and that prices for popular level term products should increase.
Commenting on the life & health insurance market in general, he added, "The continued pressure for capital efficiency and earnings will result in additional consolidations in the market."
All presentations from the event, along with information about the speakers and other relevant documents/publications, are available on http://www.swissre.com.
The proceedings from today's event will be available today from 11:00 AM EST through January 14, 2005 in the US and Canada at 1 (800) 642-1687, or internationally at 1 (706) 645-9291; ID 2751040.
Posted by Tom Troceen at 03:36 AM
US Insurance Group to play role in Pakistan's economic growth
New Hampshire Insurance Company (NHIC), a member company of American International Group, Inc, (AIG) is committed to fully participate in the economic growth of Pakistan, a senior official of the company has said.
"It offers insurance for wide range of products, including automobile insurance, property, marine and workman insurance, personal accident and homeowners insurance as well as travel and product liability insurance."
Posted by Tom Troceen at 03:33 AM
General insurance staff to go on strike on Dec. 21 . . . Because of outsourcing . . . in India?
About 70,000 employees of public sector general insurance companies would go on a day's strike on December 21 in protest against the proposed increase in foreign direct investment cap, outsourcing of jobs and to press for early settlement of their charter of demands.
Posted by Tom Troceen at 03:26 AM
Survey Shows Consumers are Unaware of Increase in Fake Insurance
At this time of year, there is no room in the budget for purchases that do not deliver value. Yet, the General Accounting Office reports the number of fake insurance policies sold to consumers is on the rise, resulting in $252 million in unpaid health insurance claims alone.
According to a survey released today, conducted by the National Association of Insurance Commissioners (NAIC), most of the public (74 percent) is unaware of the rise in fake insurance sales and the need for increased vigilance when purchasing insurance.
The survey also revealed that most Americans feel the information available from their state insurance department could be helpful in avoiding fake insurance (83 percent), but only 8 percent of adults surveyed said they have contacted their state insurance department to confirm the validity of an insurance provider before making a purchase.
As part of the United States' fight against the rise in fake insurance, the NAIC has launched a nationwide awareness campaign that encourages consumers to "Stop. Call. Confirm." before buying insurance.
"In the area of fake health insurance alone, the General Accounting Office reported 144 fake health insurers nationwide sold bogus policies to more than 200,000 policyholders between 2000 and 2002," said Diane Koken, NAIC president and commissioner of the Pennsylvania Department of Insurance. "This is simply unacceptable."
According to most states' laws, with very few exceptions, no insurance product can be sold by individual agents, brokers, or companies without the approval of the state insurance department. Fake insurance is any insurance plan intended to defraud consumers or businesses.
Everyone is at risk
"Fake insurance can touch anyone at any time with potentially disastrous results," said Koken. "Frequent targets of unauthorized health insurance plans are older adults and small businesses or associations looking to reduce health insurance costs."
Fake insurance is attractive because it is typically less expensive than legal policies. But that is because a fake policy does not provide sufficient - if any - coverage.
As a result of fake insurance policies, honest people and businesses are swindled, health is endangered, premiums stay high, and goods and services cost more.
Protecting yourself is easy
The NAIC recommends, if not absolutely sure you are dealing with a reputable, licensed insurance provider, look for three warning signs of fake insurance:
- Aggressive marketing and a high-pressure, "you must sign today" sales approach with lots of fine print and disclaimers
- Premiums that are 15 percent or more under the average price for comparable insurance products on the market
- Few coverage limitations
How can you protect yourself against fake insurance? The NAIC urges you to
STOP ... CALL ... and CONFIRM before buying insurance:
- STOP before signing anything or writing a check
- CALL your state insurance department; contact information is available at http://www.naic.org
- CONFIRM the company is legitimate and licensed to do business in your state
"If consumers will stop, call, and confirm before they buy insurance, they may save themselves the pain of unpaid claims," said Koken. "They also can help us track down and take action against the con artists who sell fake insurance."
About the survey
The poll was conducted as part of the Caravan telephone omnibus service of ORC International. It is based on telephone interviews conducted Nov. 11-14, 2004, with 1,013 adults in the United States who are 18 years of age and older. Half of the interviews were with women (50 percent) and half were with men (50 percent). The sample of telephone exchanges was based on random digit dialing to permit access to both listed and unlisted numbers. The results also have been weighted to take into account age, gender, race, and geographic region. In theory, the sampling error associated with these results is plus or minus three percentage points at a 95 percent confidence level.
Posted by Tom Troceen at 03:24 AM
December 14, 2004
Geico, Google On Collision Course

Geico is suing Google in federal court for trademark infringement, because the search engine serves up ads for the auto insurance company's competitors when Web surfers ask for Geico.

Any ruling by the federal judge in Alexandria, Va., is likely to be appealed, but the eventual outcome is likely to help define how Internet search engines make their money.
Posted by Tom Troceen at 01:28 AM
Research and Markets: Direct Insurance is Increasingly the Preferred Method Used by Big Financial Services Companies to Deliver Their Personal-Lines General Insurance
Before the arrival of direct-distribution models, insurance brokers and other intermediaries were the main distribution channel of personal-lines insurance. This still applies to commercial lines, but personal-lines direct insurance is rapidly taking market share.
Research and Markets (http://www.researchandmarkets.com/reports/c10733) has announced the addition of Direct Insurance 2004 to their offering.
Direct Line set up the first dedicated direct insurance operation in the UK in 1985. The market share taken by direct players has increased steadily ever since, partly at the expense of companies' own sales staff and agents, and partly at the expense of intermediaries. The trend has intensified since 1999, when retailers also entered the market.
The obvious success of direct insurance companies prompted some traditional insurance players to set up their own distinct direct insurance brands. New entrants have also been attracted to the direct insurance market, because of the lower operating costs made possible by call-centre and Internet-based operations. The new entrants include utilities, retailers and affinity groups.
The trend has also displayed specialisation in the distribution chain as distributors of personal lines have become increasingly separated from underwriters, with each tackling their specialist cost bases. Many market participants have set up partnerships with companies able to offer economies of scale in terms of expertise, or with access to large numbers of customers.
Direct insurance companies have developed strong brand names to differentiate them from their fiercely competitive rivals. Their publicity (such as `Quote Me Happy' from Norwich Union Direct or `Just AAsk' from the AA) reinforces their differences from their rivals and their `no nonsense' approach to customer needs.
The direct insurance industry is aggressively innovative in using technology to gain speed in obtaining competitive quotations. Direct insurers invest heavily in information technology (IT), and make considerable use of customer relationship management (CRM) techniques to supplement their call-centre and Internet sales opportunities.
This research indicates that clients are more likely to select an insurer based on convenience, rather than on price or even on reputation. The research also shows that usage of the Internet to buy insurance policies remains low, compared with telephone-, broker- or branch-mediated purchases. Despite the rise in direct insurance, the ability to purchase insurance from a branch office remains important to many customers.
In due course, the development of websites and of digital television may alter the picture, and the share of direct insurance distribution may increase even more. However, the introduction of more technology will also aid brokers, and their share may eventually cease to shrink.
For more information visit http://www.researchandmarkets.com/reports/c10733
Posted by Tom Troceen at 12:52 AM
UnitedHealthcare Settles Medicare Charges
UnitedHealth Group Inc.'s UnitedHealthcare Insurance Co. has agreed to pay $3.5 million to settle charges that it defrauded the Medicare program, the Justice Department said on Monday.
The settlement relates to charges that, from 1996 through 2000, UnitedHealthcare telephone representatives knowingly mishandled phone inquiries from Medicare beneficiaries and providers, then falsely reported its performance information to the federal agency charged with administering the Medicare program.
Posted by Tom Troceen at 12:42 AM
Super choice has hidden costs, actuary warns
Insurance premiums charged by superannuation funds are likely to rise significantly after the introduction of super fund choice next July, according to RiceWalker Actuaries, which has written a detailed submission to the Federal Government on choice-of-fund implications.
Posted by Tom Troceen at 12:39 AM
Smell test may predict Alzheimer's disease
A simple scratch and sniff test may help doctors identify patients with Alzheimer's disease, researchers said Monday. They found that patients with early Alzheimer's disease may be unable to smell certain odors, including strawberry, smoke, soap and cloves.
Posted by Tom Troceen at 12:36 AM
Drive Insurance From Progressive Launches New Web Site for Independent Agencies and Consumers
The Progressive group of companies, the third largest auto insurance group in the country based on premiums written, today announced the debut of its newest Web site, driveinsurance.com, highlighting the important role that independent agents and brokers play in Progressive's business model. Drive Insurance from Progressive(SM) is the new brand designed to help independent agents and brokers grow their business and was introduced by the company in September.
The Web site is a key component of Drive's marketing campaign, which communicates to consumers the advantages that independent agents provide over captive agents. Consumers who see Drive television advertising will be directed to driveinsurance.com to get more information and to find a local agency.
-- Find an Agent - Consumers can search for an independent agency that sells Drive(SM) products, using criteria as general as a ZIP code and address or as specific as products offered and languages spoken at the agency. The Web site will list up to 10 local agencies, their contact information and e-mail/Web site link (if applicable).
-- Get an Online Quote - Consumers can get an auto insurance quote and have their referral information sent electronically to an agency of their choice to complete the sale.
-- Manage Your Policy - Drive customers can login for convenient, secure, 24-hour access to their policy. They can make payments, view and print policy documents, track claims, make routine policy changes, and more, but are referred back to their Drive agency for more complex changes.
The Web site also offers independent agents and brokers valuable marketing opportunities through the Find an Agent and quoting/referral functions. "We've been talking to agents about the Drive brand for a few months now, and the biggest 'buzz' we hear from them is about driveinsurance.com," said Bob Williams, group president, Drive Insurance from Progressive. "They're pleased that we're applying our Internet know-how to a Web site designed for people who buy from agents, and are really excited at the chance to use the site to help grow their agencies. We'd love for consumers as well as agents and brokers to give driveinsurance.com a test drive."
The Progressive group of insurance companies, in business since 1937, is the nation's number one writer of auto insurance through independent agents and brokers, according to premiums written. Progressive companies using the Drive Insurance from Progressive brand comprise a group that is the largest writer of personal auto, motorcycle, recreational vehicle and boat insurance through independent agencies in the U.S., based on premiums written. Agents and brokers can login to Drive's agency-dedicated Web site, ForAgentsOnly.com (FAO), to access customer policies, state and countrywide news, and other interactive features. The Common Shares of The Progressive Corporation, the holding company, are publicly traded at NYSE:PGR. More information can be found at driveinsurance.com.
Posted by Tom Troceen at 12:35 AM
Aspen Insurance Holdings Announces the Resignation of Aspen Specialty President and CEO
Aspen Insurance Holdings Limited (NYSE:AHL) (BSX:AHL BH) today announced that it has accepted the resignation of Peter Coghlan, President and Chief Executive Officer of Aspen Specialty Insurance Company, a wholly-owned subsidiary. Mr. Coghlan resigned following his admission that he misstated his educational credentials in U.S. insurance regulatory submissions.
Chris Maciejewski will be named President of Aspen Specialty and will assume Mr. Coghlan's responsibilities effective immediately. Mr. Maciejewski has served as Executive Vice President and Chief Casualty Underwriter of Aspen Specialty since 2003.
Aspen Insurance Holdings Chief Executive Chris O' Kane said: "Peter made substantial contributions to Aspen. The circumstances surrounding his resignation are disappointing, but I am very pleased that Chris has accepted the role of President of Aspen Specialty and I am confident that he will lead this operation to a successful future."
Posted by Tom Troceen at 12:33 AM
America's Fourth-Largest Mutual Life Insurance Company Adds Sana Security to Its Enterprise Security Arsenal
Sana Security, Inc., a leader in intrusion prevention software (IPS), today announced that The Guardian Life Insurance Company of America (Guardian) has selected Sana Security's Primary Response(R) for its distributed enterprise as part of its overall information security and protection strategy. Additionally, Guardian will deploy Sana's Attack Shield Worm Suppression (WS), to protect PCs across Guardian's organization and those of its corporate affiliates nationwide to ensure that critical networked resources available to distributed users are protected.
As the fourth-largest mutual life insurance company in the U.S., Guardian supplies employee benefit programs to more than 5 million participants. With more than 5,000 employees, approximately 3,000 financial representatives, and nearly 100 agencies nationwide, Guardian requires a security technology strategy that scales across the entire enterprise while providing real-time protection for mission-critical servers and PCs to defend against known and unknown threats including viruses, worms, and zero-day attacks. Sana Security's suite of intrusion prevention products provides Guardian the combination of advanced out-of-the-box and adaptive protection required to defend against these attacks.
"At Guardian, we believe that effective security strategy aligns with business goals and objectives, taking a measured approach to reliability, availability, confidentiality, asset protection, and compliance. We selected Sana Security's products because we believe they provide scalable proactive prevention and response capabilities for our enterprise, while meeting our operational business, cost, and efficiency requirements," said Marc S. Sokol, CISM, CHS-III, Chief Security Officer, Guardian. "Our relationship with Sana Security advances our protection strategy by deploying what we believe to be the most functionally and cost effective security technologies, avoiding excess administrative costs often associated with traditional rule, policy or signature-based security products."
"Intrusion prevention technologies have changed the security market. Intrusion prevention products have been seen rapid and broad adoption in the enterprise," said Greg Young, director, Gartner, Inc. "Security has become an operational function within the enterprise, and products which have an exploit rather than vulnerability focus are superior. Careful product selection protects server applications and PCs without driving IT costs and resources higher."
The combination of out-of-the box protection and adaptive profiling technology continues to address the enterprise need for a high performance, scalable product, and the ability for IT to easily manage the security of its assets.
"In order to attain an effective, in-depth security strategy across the enterprise on a global scale, corporations need to strategically align innovative and proven technologies with the value of their information assets," said Timothy Eades, senior vice president of marketing, Sana Security. "Primary Response(R) and our newest product, Attack Shield WS, are examples of the rapid adoption of host-based intrusion prevention and client protection software designed to meet HIPAA and SEC regulations and provide our customers with the online freedom to conduct their business more productively."
With Sana Adaptive Profiling Technology (SanAPT), Primary Response not only detects and prevents unexpected file and process executions that are determined to be a threat, but also provides granular, out-of-the-box protection against destructive worms. As a single solution across all mission-critical applications, Primary Response protects standard applications such as IIS, Apache and iPlanet web servers, complex applications such as Microsoft Exchange(C), PeopleSoft, SAP and Oracle, and, of greater importance, custom developed applications against known and unknown attacks across the enterprise. Primary Response is centrally managed, designed to operate almost completely independent of IT administration, enabling it to be quickly deployed and configured to effectively scale across hundreds of enterprise servers with unmatched manageability and performance.
The introduction of the Attack Shield family of innate defense modules significantly expands Sana's security portfolio to include built-in client endpoint security, while leveraging core technology components that Primary Response server customers rely on today. With Attack Shield products real-time, out-of-the-box protection from targeted attacks is a reality -- no signatures are required and updates are a thing of the past. Instantly upon software installation, Attack Shield Worm Suppression (WS) protects systems from known and unknown network worm attacks that target core Windows services. Not only is the product easy to use, but it also complements existing antivirus solutions by protecting systems against worms that bypass traditional processes. Providing this additional layer of security delivers immediate value to organizations by ensuring business continuity and reduced operational costs, while enabling simple, secure computing in Internet-connected businesses and government entities worldwide.
Posted by Tom Troceen at 12:32 AM
Judge Throws Out Guilty Verdicts Against Insurance Mogul
A federal judge on Monday threw out seven guilty verdicts against Near North Insurance Brokerage Inc. and its former owner, Michael Segal. Segal had been convicted by a jury of making false statements on insurance licensing renewal applications.
Posted by Tom Troceen at 12:31 AM
December 13, 2004
Announcement: IME 2005, Québec
The École d'actuariat of Université Laval will host the 9th International Congress on Insurance: Mathematics and Economics on July 6-8, 2005. The Congress will feature invited talks by Andrew Cairns (Heriot-Watt University, Scotland), Jan Dhaene (Katholieke Universiteit Leuven, Belgium) and Gordon Willmot (University of Waterloo, Canada).
Prior to the Congress, the École d'actuariat also hosts two days of Short Courses of six hours each on two different topics. In one course, Jan Beirlant (Katholieke Universiteit Leuven, Belgium) will speak on "Extreme Value Analysis and Applications to Reinsurance". In the other course, Gordon Willmot (University of Waterloo, Canada) will speak on the "Analysis of the Insurer's Surplus and Related Quantities". These courses should appeal to researchers and practitioners alike.

Over the past eight years, the IME Congress has established itself as one of the main actuarial conferences worldwide. The Congress provides researchers --- actuaries and non-actuaries --- with the opportunity to present their latest work in the general area of Actuarial Science. Topics covered are relevant to the aims and scope of the international journal "Insurance: Mathematics and Economics". More information is available in the attached Call for Papers.

In 2005, the Congress and Short Courses will be held in historic Québec during the lively International Summer Festival. The old quarter of Québec was declared a world heritage site by UNESCO in 1985. This is the only fortified city in North America. The host of the Congress, École d'actuariat, distinguishes itself by its comprehensive specialized degree in Actuarial Science. The ten Faculty members are active in fields of Actuarial Science such as Risk Theory, Life and Non-Life Insurance, and Pension Mathematics. The École d'actuariat also hosted the 36th Actuarial Research Conference in 2001.
For registration in the Congress and all related information, see the
web site

http://ime2005.ulaval.ca/

We look forward to seeing you in Québec next summer!

Best regards,


Vincent Goulet, on behalf of the IME 2005 Organizing Committee


=== IME 2005 Organizing Committee ===

Vincent Goulet (Chairperson), Claire Bilodeau (Vice-Chairperson),
Hélène Cossette, Michel Jacques, Andrew Luong, Étienne Marceau

=== IME 2005 Scientific Committee ===

Étienne Marceau (Chairperson), Hélène Cossette, Michel Denuit, José
Garrido, Hans U. Gerber, Marc J. Goovaerts, Michel Jacques, Rob Kaas,
Sheldon X. Lin, Andrew Luong, Elias Shiu.

=== Contact ===

Vincent Goulet
Email: info@ime2005.ulaval.ca
Phone: (+1) 418-656-5736
Fax: (+1) 418-656-7790
Posted by Tom Troceen at 04:21 PM
China makes good on WTO insurance vows, some early
China gave foreign insurers free rein on Saturday to set up shop anywhere in the country and sell group, health or pensions insurance ahead of a WTO liberalisation timetable, industry regulators said on Saturday.
Posted by Tom Troceen at 04:34 AM
Day of reckoning dawns for actuaries over Equitable Life
Many of my best friends are actuaries, but I'm afraid that's not a good sign. My friends in general are a motley collection of eccentrics and inhabitants of other planets.
This week a damning report into actuaries, and their failure to protect our savings, will turn the spotlight on a profession, which has been described as "secretive, cynical and self-serving".
The anger at the failure of the profession to protect the "public interest" is understandable. Staff in the government actuary's department were fingered by Lord Penrose in his investigation into what went wrong at Equitable Life.
Posted by Tom Troceen at 04:32 AM
DJ St. Paul Travelers Subpoenaed On Malpractice Plans
St. Paul Travelers Companies Inc. (STA) was subpoenaed by the New York State Attorney General as part of a continuing government probe into the insurance industry.
In a press release Friday, the insurance and asset management firm said the attorney general's office, headed by Eliot Spitzer, is seeking information related to the underwriting of professional malpractice insurance for lawyers.
St. Paul also warned it may receive additional informational subpoenas from other government or regulatory agencies.
St. Paul has said it will cooperate fully with all informational requests.
The Spitzer-led probe started in October with charges against Marsh & McClennan Cos. (MMC), a broker, for rigging insurance bids.
In November, Spitzer's office subpoenaed St. Paul requesting documents of "non-traditional," or loss-mitigation insurance products, which the attorney general says can be used to burnish a company's accounting.
Company Web site: http://www.stpaultravelers.com
Posted by Tom Troceen at 04:25 AM
Frankel Gets 16 Years for Insurance Fraud
Former financier Martin Frankel was sentenced to more than 16 years in prison Friday for bilking seven insurance companies out of more than $200 million.
Posted by Tom Troceen at 04:21 AM
December 10, 2004
Storms to cost State Farm $3 billion
State Farm, the largest U.S. property and casualty insurer, said Thursday that it expects the four hurricanes that hit Florida and neighboring states in August and September will cost it about $3 billion.
The loss includes $630 million that State Farm expects to recover from Florida's state-run hurricane catastrophe fund, according to company spokesman Dick Luedke. State Farm also expects to get back about $10 million from private reinsurance, he said.
Posted by Tom Troceen at 02:13 AM
State Fund Collects $550,000 in Restitution From Los Angeles Workers' Compensation Insurance Fraud Case
State Compensation Insurance Fund today collected $550,000 as the first installment of a total $677,693.00 owed to the Fund from a Los Angeles business owner who pleaded no contest to felony workers' compensation insurance fraud. State Fund's Fraud Investigation Program (FIP) played an important role that led to the conviction of Randy Greenberg, 46, who owned a Los Angeles-based picture framing business.
State Fund insured Greenberg from 1998 to 2001. A State Fund audit revealed that Greenberg used various fraudulent schemes -- including underreporting of payroll, falsifying job classifications and creating "shell corporations" -- to avoid paying proper workers' compensation insurance premium.
On November 29, 2004 Judge David Horwitz of the Los Angeles County Superior Court placed Greenberg on five years formal probation as a result of his pleas to violation of Insurance Code Section 11880 (a), Insurance Code Section 11760 (a) and Penal Code 186.11 (a). If Greenberg violates his probation, he could be sent to state prison for a maximum of five years.
As part of his sentence, Greenberg was also ordered to pay an additional $863,000.00 to the Workers' Compensation Fraud Account for investigation cost reimbursement. The investigation was a collaborative effort between the California Department of Insurance, the Los Angeles District Attorney's Office and State Fund.
Donna Gallagher, manager of State Fund's Fraud Investigation Program (FIP), said, "Fraud continues to be a significant factor in high workers' compensation insurance rates for California employers. We hope that Mr. Greenberg's sentence will underscore our resolve to fight fraud to protect the interests of California employers and their injured workers."
State Fund's Fraud Investigation Program addresses all aspects of workers' compensation insurance fraud, including employee, employer, medical, legal and internal. In the last decade, State Fund's FIP has resulted in hundreds of arrests and convictions in a wide range of workers' compensation cases, including some considered milestones in California's fight against fraud.
Posted by Tom Troceen at 02:12 AM
A.M. Best Comments on its Ratings Subsequent to the World Trade Center Verdict
After a preliminary assessment of the impact of the recently announced verdict that the 9/11 attack on the World Trade Center was two insurable events, A.M. Best Co. does not believe this decision, itself, will result in any rating changes for the nine insurers affected (see list below), or for their reinsurers.
The two occurrence verdict will result in an additional $1.1 billion of losses for the named insurers and their reinsurers. Most of the affected carriers have commented that the verdict will have minimal or no impact on 2004 earnings. However, had the verdict been favorable to the insurers, reserves previously held for this potential decision could have been allocated elsewhere or added to earnings. In addition, Best notes that those insurers that did not hold reserves for this outcome may incur a charge to earnings and/or a reduction in their financial flexibility related to their ability to fortify other potential weaknesses in the balance sheet.
Despite these potential impacts, given the diversification of the losses, the strength of the companies affected and, most importantly, their favourable 2004 earnings to date--including the significant weather events--the overall financial strength of each of these companies remains supportive of the assigned ratings.
The nine insurers involved are: Allianz Global Risks United States Insurance Company., a subsidiary of Allianz A.G.; Travelers Indemnity Company and Gulf Insurance Company, both now part of St. Paul Travelers Companies. Inc.; General Electric subsidiary Industrial Risk Insurers; Royal Indemnity Company, an affiliate of Royal & Sun Alliance Insurance Group plc; Fairfax Financial Holdings Ltd.'s TIG Insurance Company; Tokio Marine & Fire Insurance Company, a unit of Millea Holdings Inc.; Twin City Fire Insurance Company, a subsidiary of Hartford Financial Services Group Inc.; and Zurich American Insurance Company, a unit of Zurich Financial Services Group.
Posted by Tom Troceen at 02:08 AM
Co. Offers Lifetime Phone Calls for $999
RNK Telecom consulted actuarial tables and considered the average U.S. life expectancy of 77.4 years in setting the suggested one-time price for its Voice over Internet Protocol (VoIP) service plan, said Richard Koch, president and chief executive.
Posted by Tom Troceen at 02:06 AM
Insurers chop martial arts troupes
Shanghai's Peking Opera House is having trouble buying proper insurance for its martial arts performers due to the profession's high risks and attendant high cost of coverage.
Tightrope walkers and lion tamers in other performance groups said they're facing the same problem. Insurance companies, meanwhile, said they're simply practicing basic business economics. Higher risks, they pointed out, bring higher premiums.
Posted by Tom Troceen at 01:50 AM
Many states altering rules on insurance
Hurricane Andrew in 1992 and the Northridge earthquake in 1994 were two watershed natural disasters that prompted significant changes in homeowners' insurance. Here's what states have done since then:
•Florida. Andrew leveled areas south of Miami and caused $20.3 billion in insured losses (in 2003 dollars). In response, the state created the Florida Hurricane Catastrophe Fund, allowing insurance companies to protect themselves against devastating losses. . .
Posted by Tom Troceen at 01:49 AM
Swiss Life quits British market
The exit from the British market is being seen as one of the last major steps in Swiss Life's ongoing restructuring program. Switzerland's largest life insurer said there would be a one-off charge of around £56 million against its 2004 earnings.

But it added that the sale would free up £180 million in loans deployed in its British operations.
Posted by Tom Troceen at 01:47 AM
Want to try something new?
So you have Investment knowledge and project management skills. Where do you go from here. There is a New York employer that is looking for a financial programmer with experience in K or APL. Don't know K or APL? Go to Amazon.com and pick from any number of these books and get the move on to your next career. Click here and inquire about position #14918
Posted by Tom Troceen at 01:45 AM
December 09, 2004
Swiss Life to Sell U.K. Unit for 205 Million Pounds
Swiss Life Holding, Switzerland's biggest life insurer, said it will sell its U.K. life insurance business for 205 million pounds ($395 million) to Resolution Life Group Ltd. as it exits the British market.
The sale includes repayment of about 400 million Swiss francs ($346 million) in loans to Swiss Life, the Zurich-based insurer said in an e-mailed statement. Swiss Life said the sale will result in a charge to 2004 earnings of about 120 million francs.
Posted by Tom Troceen at 03:55 AM
Judge rules state workers compensation insurance fee increase unconstitutional
A Cook County judge froze an $18 million business fee increase last week, a move that raised questions about dozens of other fee increases that helped erase massive state deficits.

On Friday, the Illinois State Chamber of Commerce, which sued the state over the implementation of a fee on workers compensation insurance, is hoping the judge will provide some clarification on how to proceed, said Chamber President Doug Whitley. Businesses already have made payments of these fees.

Read the full story

Posted by Tom Troceen at 03:54 AM
American Wholesale Insurance Group Completes Strategic Acquisition of Quaker Special Risk -SE-
American Wholesale Insurance Group (AmWINS), the nation's largest independent wholesaler, has acquired the Southeast office of Quaker Special Risk.
"The acquisition will enable us to expand our brokerage footprint in the Southeast, says Steven DeCarlo, President & Chief Executive Officer of AmWINS. He continued, "The addition of the Charlotte operation builds on our commitment to provide retail agents and brokers access to product and market expertise through highly skilled wholesale brokers. Doug Sanders and his entire team are the perfect fit as they will continue what they started 17 years ago under the Quaker Special Risk banner, but now will trade as AmWINS Brokerage of the Carolinas."
Doug Sanders, President of AmWINS Brokerage of the Carolinas, stated, "We are excited to join AmWINS as it will enable us to strategically grow our business throughout the Carolinas and the Southeast overall. AmWINS not only provides a national brokerage platform, but access to leading-edge products and additional market relationships, which are essential in growing our business."
"An opportunity to bring aboard the brokerage caliber of Doug Sanders and his team is exciting for us," says DeCarlo. "Doug has developed one of the strongest and most well-respected wholesale operations in the Southeast and has provided retail agents and their clients with unique insurance solutions for well over a decade. We are pleased to welcome the Charlotte based operation to AmWINS."
About American Wholesale Insurance Group
AmWINS (www.amwins.com) is a wholesale insurance organization dedicated to serving retail agents throughout the United States by providing property and casualty, group life and health, program administration services, and actuarial service capabilities. The company is ranked by Business Insurance magazine as the third largest wholesale insurance broker in the United States.
Posted by Tom Troceen at 03:53 AM
CANADA PENSION PLAN FINANCIALLY SOUND: CHIEF ACTUARY
The Canada Pension Plan is financially sound for at least the next half century at the currently legislated 9.9-per-cent contribution rate, according to the 21st Actuarial Report on the Canada Pension Plan, which was tabled in Parliament today by Minister of Finance Ralph Goodale.
"Canada is one of the few countries in the world with a rock-solid public pension system," said Minister Goodale. "Canadians can therefore continue to have confidence in the Canada Pension Plan and can count on it as an important part of their retirement savings."
Chief Actuary Jean-Claude Ménard's report will serve as the basis for federal and provincial finance ministers' statutory three-year review of the Canada Pension Plan in 2005. In preparation for this review, the report will be reviewed by a panel of three well-respected independent actuaries, who will report publicly on their findings.
The report is available on the Web site of the Office of the Superintendent of Financial Institutions at
http://www.osfi-bsif.gc.ca/eng/office/actuarialreports/index.asp#cpp.
Posted by Tom Troceen at 03:52 AM
The Hartford Brings 'Quote Marine,' the new eSubmission Tool, to Builders Risk Insurance Coverage; Agents, armed with a trusty mouse and keypad, now can place builders risk accounts, even bind a builder, in minutes.
The paper application for Builders Risk coverage has gone the way of the thatched roof, replaced by electronic application submission, rating, quoting and binding from The Hartford Financial Services Group, Inc. (NYSE:HIG). As a result an agent may be able to place marine coverage in minutes instead of days.

The Hartford's powerful new Quote Marine technology tool lets agents easily sell, service and manage Builders Risk accounts -- day or night -- right from The Hartford's Electronic Business Center (EBC) portal. Builders Risk is the first of a series of marine products that will be available through this tool.
Builders Risk insurance is an inland marine coverage that protects the significantly increasing value of property as it moves from breaking ground to completion. Builders Risk generally covers the building under construction, building materials (in-transit or storage) and certain loss of rent.
"Agents and brokers who write marine coverages want to spend their time managing customer relationships and bringing in business instead of wading knee-deep in paperwork and follow-up phone calls," said Scott Shapiro, vice president of Marine at The Hartford. "We've streamlined the process so agents can concentrate on what really matters to their business."
Quote Marine enables agents to submit an application by completing as few as five concise screens. While the client waits, agents also can test the effect of different deductibles and other options on premium. If the account meets online underwriting guidelines, it can be bound and the sale completed before the client hangs up the phone or leaves the agent's office.
The electronic rating, quoting and binding capability applies to new construction projects with up to $15 million in completed value. Wood-frame construction projects are not eligible. An application that does not meet online underwriting guidelines is automatically sent to a marine underwriter for consideration and will receive a response within two business days.
Beyond its ease in placement, The Hartford's Builders Risk policy is an exceptionally broad product, protecting even the profit the contractor has earned as of the date of loss. Also recognizing that rebuilding may become more expensive over time, The Hartford's Builders Risk covers replacement costs rather than actual cash value, and additional costs when a new ordinance or law adds to the cost of rebuilding. Please refer to the terms of your policy with respect to the specific limits and coverages provided by a Builders Risk policy. Coverages may not be available in all states.
"We created an inclusive product that is fast and easy to sell, service and manage electronically through our Electronic Business Center. So whether it's writing a policy at six in the morning, checking on a claim at 10 p.m. or reviewing a commission statement on Sunday afternoon, doing marine business with The Hartford can be quick and convenient. This is all part of our approach to be the company of choice for marine business," said Shapiro.
The Hartford has pioneered a host of technology breakthroughs to make it easier for agents to write personal lines and small commercial business and, more recently, middle market business. Quote Marine is the insurer's first electronic submission tool for a marine product, and the company has begun development to extend similar electronic capability in 2005 to other marine products.
Quote Marine is available to agents registered to use The Hartford's Electronic Business Center. For further information, agents can contact their representative at The Hartford or call The Hartford's Agency Interface Services Team toll free at 877-322-4833.
The Hartford's marine insurance department insures both ocean marine (ocean cargo, vessels/hulls) and their related liability; and inland marine (buildings under construction, fine arts, sophisticated computer equipment, etc.). Stand alone property can also be underwritten through Hartford Marine.
The Hartford is one of the nation's largest financial services and insurance companies, with 2003 revenues of $18.7 billion. The company is a leading provider of investment products, life insurance and group benefits; automobile and homeowners products; and business property-casualty insurance. The Hartford's Internet address is http://www.thehartford.com/ .
Some of the statements in this release may be considered forward-looking statements as defined in the Private Securities Litigation Reform Act of 1995. We caution investors that these forward-looking statements are not guarantees of future performance, and actual results may differ materially. Investors should consider the important risks and uncertainties that may cause actual results to differ. These important risks and uncertainties include those discussed in our Quarterly Reports on Form 10-Q, our 2003 Annual Report on Form 10-K and the other filings we make with the Securities and Exchange Commission. We assume no obligation to update this release, which speaks as of the date issued.
Posted by Tom Troceen at 03:51 AM
December 08, 2004
Society of Actuaries and Lotter Actuarial Partners Announce Publication of First Three Papers in a Series of Studies on Disease Management
The Society of Actuaries' Health Section, in partnership with Lotter Actuarial Partners, Inc., has published the first three papers in what is expected to be a nine-paper study on financial outcomes measurement and reporting in the Disease Management industry.
As healthcare payers, including, most recently, Centers for Medicare and Medicaid Services, sponsor more programs directed at improving the health and decreasing the cost of those with chronic conditions, actuaries are being called upon more frequently to assess the validity of financial results.
"We are pleased to partner with the Society in this important endeavor," said Ian Duncan, FSA, MAAA, a Partner with Lotter Actuarial Partners in New York, who is leading the project. "We are being asked more and more by clients to provide assessments of financial results. Clients recognize that actuaries are familiar with validation of financial results and can contribute to this developing area of medical management."
The study encompasses the actuarial and measurement issues surrounding care and disease management financial outcomes. A series of nine different papers is planned on both theoretical and applied issues. The overall title is: "Evaluating the Results of Care Management Interventions: Comparative Analysis of Different Outcomes Measures."
The first three papers are: 1) "Programs and Interventions," 2) "Actuarial Issues in Care Management Interventions," and 3) "Understanding the Economics of Care Management." Each is now available on the SOA website at:
http://www.soa.org/ccm/content/areas-of-practice/health/research/eval-results-care-man-int/
Due to its length, this URL may need to be copied/pasted into your Internet browser's address field. Remove the extra space if one exists.
Future papers, including two practical applications ("A Comparative Analysis of Chronic and Non-Chronic Population Trends" and "Practical Application of Different Outcomes Measurement Methodologies"), will be posted on the site as they are published by the SOA. The practical application of measurement methodologies is being performed in conjunction with Health Dialog, a Boston-based Care Management Organization, using claims experience of Highmark Inc., a Pittsburgh-based health insurance company.
"This is a timely project for the SOA's Health Section," said Bryan Miller, Vice President and Chief Actuary of Blue Cross and Blue Shield of Kansas City, and chair of the Project Oversight Group. "The significant increase in disease management programs has created a need for vendors, carriers and others to have a greater understanding of appropriate evaluation techniques. We are pleased to contribute to the disease management discussion through the review and publication of these papers."
Lotter Actuarial Partners is an actuarial consulting firm specializing in risk management, health insurance and reinsurance brokerage, with a practice in disease management and health risk prediction.
The Society of Actuaries (SOA) is a nonprofit educational, research, and professional society of 17,000 members who are involved in the modeling and management of financial risk and contingent events. The mission of the SOA is to advance actuarial knowledge and to enhance the ability of actuaries to provide expert advice and relevant solutions for financial, business, and societal problems involving uncertain future events.
The purpose of the SOA's Health Section shall be to encourage and to facilitate the professional development of its members through activities such as meetings, seminars, research studies, and the generation and dissemination of literature in the field of health insurance and health benefit plans.
Posted by Tom Troceen at 01:20 AM
Regulators Clash With Actuaries Over Reserves
Key insurance commissioners want a task force to keep working on a model guideline for universal life secondary guarantee reserves.
Commissioners here at the winter meeting of the National Association of Insurance Commissioners, Kansas City, Mo., said the actuaries should focus more on reserving strategies based on actuarial models and less on traditional, formula-based methods.
Posted by Tom Troceen at 01:16 AM
Some WTC insurers liable for two limits, but amounts uncertain
Silverstein Properties Inc. could recover up to $4.68 billion from its property insurers after a court victory late Monday, but the amount the World Trade Center leaseholder actually collects will depend not only on the outcome of appeals but also on an appraisal of actual damages to the complex.
A jury in the second phase of the WTC property insurance litigation decided Monday that the Sept. 11, 2001, terrorist attacks should be treated as two insured events by nine of the program's two dozen insurers. The nine insurers, representing $1.13 billion of the WTC's $3.55 billion insurance program, are now liable for double their combined coverage limits.
Fifteen other insurers representing the other $2.42 billion in coverage were previously found to be liable for only one occurrence in an initial phase of the litigation or in prior court rulings or settlements.
Insurers found by the jury late Monday to be liable for two occurrences are: Allianz A.G. Holding of Germany; the Industrial Risk Insurers unit of GE Insurance Solutions; the Travelers Indemnity Co. unit of St. Paul Travelers Cos. Inc.; the Royal Specialty Underwriting Inc. unit of Royal & SunAlliance Insurance Group P.L.C.; Gulf Insurance Co., a Travelers affiliate; Zurich American Insurance Co.; TIG Insurance Co.; the Twin City Insurance Co. unit of Hartford Financial Services Group Inc.; and Tokio Marine & Fire Insurance Co.
Insurers with the largest exposure are: Allianz, which wrote $354.7 million in limits as a fronting insurer for SCOR S.A. of Paris and $77.9 million on a direct basis; IRI, which wrote $237.2 million; Travelers, which wrote $210.6 million; and Royal, which wrote $127.8 million.
Some insurers criticized the verdict and indicated they will appeal.
SCOR, though not a party in the case, said it "considers the jury's verdict to be contrary to the terms of the insurance coverage in force and to the intent of the parties. SCOR will fully support Allianz's efforts to overturn the verdict."
An Allianz spokeswoman said the insurer would pursue its legal remedies, including a possible appeal.
Other insurers said they have not yet decided whether to appeal.
Jury verdicts in the first phase of the case, decided last March and April, have been appealed to the 2nd U.S. Circuit Court of Appeals, but appellate action has been stayed. Any appeals of Monday's verdicts are expected to be joined with those already pending.
The amount Silverstein actually recovers for the WTC's destruction, meanwhile, will depend partly on an appraisal of the loss, insurers note. Under an arbitration process already under way, appraisers for several WTC insurers and Silverstein will assess the amount of damages, with disputes to be decided by a neutral umpire.
Insurers not participating in the arbitration process—including lead insurer Swiss Reinsurance Co.—may take disputes over the amount of the loss back to court for a third, damages phase of the WTC litigation.
Disputes seem likely: While Silverstein claimed earlier in the litigation that its damages exceed two policy limits, Allianz and Swiss Re contend the loss amounts to less than a single limit, insurer representatives say.
The WTC coverage dispute arose from the fact that no final policy for the WTC had been agreed to at the time of the terrorist attacks. The nine insurers in the second phase of the litigation issued policies or binders with varying definitions of occurrence or, in Travelers' case, no definition at all.
Silverstein's lawyers argued during the trial that each aircraft striking each of the WTC's towers constituted a separate "direct physical loss" and, therefore, a separate occurrence under the program, which carried a $1 million per occurrence deductible.
Insurers argued that they intended the terms of their participations to mirror those in a policy form used during the placement process by Silverstein's broker, Willis Group Holdings Ltd. The Willis form, known as Wilprop, had been ruled to treat the WTC attack as one occurrence.
Posted by Tom Troceen at 01:14 AM
Axis Capital Receives Inquiries from State Insurance Regulators
AXIS Capital Holdings Limited ("AXIS Capital") (NYSE: AXS) today announced that its United States operating subsidiaries have received subpoenas or requests for information from various state insurance regulators regarding incentive commission agreements, fictitious and inflated quotes, tying and related issues.
These inquiries are part of industry-wide investigations in these jurisdictions and we understand that officials from other jurisdictions in which we do business have also initiated investigations into similar matters. Accordingly, we may in the future receive additional subpoenas and requests for information. John Charman, AXIS Capital CEO and President, has stated that AXIS Capital intends to continue to fully cooperate with these and any future inquiries and that AXIS Capital does not believe that it has engaged in the improper business practices that are the focus of the inquiries.
AXIS Capital is a Bermuda-based global provider of specialty lines insurance and treaty reinsurance with shareholders' equity in excess of $3.0 billion and locations in Bermuda, the United States, Europe and Singapore. Its operating subsidiaries have been assigned a rating of "A" ("Excellent") by A.M. Best and a rating of "A" ("Strong") by Standard & Poor's. AXIS Capital has been assigned a senior unsecured debt rating of Baa1 (stable) by Moody's Investors Service and BBB+ (stable) by Standard & Poor's. For more information about AXIS Capital, visit the Company's website at www.axiscapital.com.
Posted by Tom Troceen at 01:11 AM
Insurance Firms Subpoenaed in New Probe
New York and Connecticut state officials said they are investigating whether improper behavior by insurance companies has been a factor in the rapidly rising cost of malpractice insurance for lawyers and doctors.
New York Attorney General Eliot L. Spitzer and Connecticut Attorney General Richard Blumenthal have not filed charges, officials said. Over the past week, three insurers that cover lawyers -- the Hartford Financial Services Group Inc., American Financial Group Inc. and Arch Capital Group Ltd. -- have said they received subpoenas from Spitzer's office.
Posted by Tom Troceen at 01:10 AM
Cigna Will Reimburse Connecticut for Insurance Commissions
Cigna Health Care agreed yesterday to pay $870,388 to Connecticut as a result of what the state's attorney general called improper payments of insurance commissions over the last 14 years on dental coverage for state workers.
Posted by Tom Troceen at 01:09 AM
Axa, Manulife Prepare for China Insurance Market Rule Changes
Axa SA, Manulife Financial Corp. and other global life insurers are preparing for rule changes in China this week that will give them greater access to a $50 billion market that is growing at more than 20 percent a year.
Posted by Tom Troceen at 01:08 AM
Montemayor Issues Statement on Farmers Settlement
Texas Insurance Commissioner José Montemayor released the following statement on the state's settlement agreement with Farmers Insurance Company on homeowners rate reductions:
"I have reached an agreement with Farmers Insurance that will provide substantial relief to the company's homeowners policyholders. The agreement contains three major benefits for these policyholders, worth more than $100 million."
Posted by Tom Troceen at 01:07 AM
LexisNexis RiskWise Launches Service to Combat Insurance Fraud
The LexisNexis® RiskWise® Rate Evasion Evaluation service helps insurance providers prevent application and premium fraud using sophisticated models powered by public records data. Industry studies have shown that the estimated annual cost of insurance fraud is between $85 billion and $120 billion. In 2002, industry studies have shown that nearly $14 billion was lost to auto insurers through rate evasion. This number has been compared to equaling approximately 10% of personal auto insurance premium revenues industry-wide.
Many insurance companies have formal anti-fraud programs, but application and premium fraud (or "rate evasion") has proven difficult to stop or even identify. Rate evasion typically occurs when a potential customer or agent falsifies application information to obtain a lower premium. For example, to avoid paying higher insurance rates, an individual applying for car insurance may misrepresent garaging location, ownership or identity.
Existing solutions for preventing rate evasion have fallen short, according to Seth Perlmutter, Vice President of Insurance Services at LexisNexis: "Current processes are manual, inconsistent, subjective, time consuming, and are not usually effective at identifying applications with high risk of fraud or misrepresentation."
"As part of the new suite of Fraud Triage applications from LexisNexis, the Rate Evasion Evaluation solution allows providers to quickly and cost- effectively improve loss ratios through accurate application and policy assessment," said Perlmutter.
The service helps carriers and their agents address rate evasion, detect fraud or misrepresentation on applications, such as garage address, ownership and or registration, identity, property characteristics, or an unreported "youthful driver" in household as well as additional drivers in the household. To combat fraud, LexisNexis Rate Evasion Evaluation will:
     - Verify information using multiple databases in either an FCRA or non-
       FCRA environment.
     - Validate and verify that the information provided is real - including
       personal identity, date of birth, address, phone number, vehicle
       registration, garage location, vehicle characteristics etc.
     - Identify application misrepresentations during the underwriting process
       or anytime during the life of a claim.
     - Return a unique customized score that identifies the areas of risk
       while providing supporting information.
     - Provide results via batch or system-to-system processing.


Reducing fraud can help support initiatives to help lower premiums for honest policyholders. To cover the cost of insurance fraud, the National Insurance Crime Bureau estimates that all Americans pay $200 to $300 in increased insurance premiums each year. Yet, the Insurance Research Council reported in a joint 2002 study that only 25 percent of insurers thoroughly
investigate cheating on insurance applications, and even fewer companies
investigate insiders such as employees and agents who commit premium fraud.
Posted by Tom Troceen at 01:05 AM
December 07, 2004
One way to break the trend
Companion HealthCare and BlueCross BlueShield of South Carolina have sent educational Fitness DVDs on preventing childhood obesity to all the elementary schools in South Carolina for use in the classroom.
The DVD, "Max's Magical Delivery, Fit for Kids," was produced by the U.S. Department of Health and Human Services with The Discovery Channel and in partnership with The American Academy of Pediatrics, the American Academy of Family Physicians and FitTV. The DVD focuses on preventing childhood obesity through exercise and nutrition.
In South Carolina, Companion HealthCare and BlueCross were joined by the South Carolina Alliance for Health, Physical Education, Recreation and Dance and a new organization, the South Carolina Coalition for Obesity Prevention and Education, in providing the DVDs to the schools at no charge.
The DVD targets children ages six to nine and includes sections for children and parents. The children's section can be used in the classroom and is interactive and engaging in teaching the importance of regular physical activity and proper nutrition and the positive effects of these on their bodies.
"Childhood obesity is a growing threat to our children," said Dr. Laura Bird Long, chief medical officer of Companion HealthCare. "Over 15 percent, or nine million, children in the United States are overweight and one out of seven is obese, which is triple the rate of 20 years ago."
"Children who are obese have greater risks for life threatening diseases as well as other illnesses that affect quality of life," said Dr. John M. Little, chief medical officer of BlueCross BlueShield. "Lack of physical activity and poor eating habits are key factors in the obesity epidemic. We hope the 'Max' DVD will help educators in South Carolina teach their young students healthy lifestyle behaviors."
Posted by Tom Troceen at 02:06 AM
Statement by The Hartford on Subpoena Related to Legal Malpractice Insurance
On December 2, 2004, The Hartford Financial Services Group, Inc. (NYSE: HIG) received a subpoena from the New York State Attorney General seeking certain information on issues related to its underwriting of professional malpractice insurance for lawyers and law firms. The Hartford will cooperate fully.
The Hartford is one of the nation's largest financial services and insurance companies, with 2003 revenues of $18.7 billion. The company is a leading provider of investment products, life insurance and group benefits; automobile and homeowners products; and business property-casualty insurance. The Hartford's Internet address is http://www.thehartford.com.
Some of the statements in this release may be considered forward-looking statements as defined in the Private Securities Litigation Reform Act of 1995. We caution investors that these forward-looking statements are not guarantees of future performance, and actual results may differ materially. Investors should consider the important risks and uncertainties that may cause actual results to differ. These important risks and uncertainties include those discussed in our Quarterly Reports on Form 10-Q, our 2003 Annual Report on Form 10-K and the other filings we make with the Securities and Exchange Commission. We assume no obligation to update this release, which speaks as of the date issued.
Posted by Tom Troceen at 02:03 AM
Statement from Larry A. Silverstein Regarding Verdict in WTC Insurance Trial
"I am thrilled with today's victory. But this is a win for all New Yorkers. Today's decision means an additional billion dollars of insurance proceeds will be available, which, together with Liberty Bonds, will ensure a timely and complete rebuild of the World Trade Center. I strongly felt, and the jury agreed, that the destruction of the Twin Towers by two separate airplanes at two separate times was two separate occurrences and that these insurers have an obligation to pay their fair share to help make Lower Manhattan whole again.
"Everyone involved in the World Trade Center is determined to rebuild to the highest possible standards, and we have made amazing progress over the past three years. We topped out at 7 World Trade Center ahead of schedule and will have a completed building by the beginning of 2006. We laid the cornerstone of the Freedom Tower in a moving ceremony on July 4th, and nothing will deter us from our important mission."
Posted by Tom Troceen at 01:26 AM
Medicare presents drug plan coverage map eagerly sought by insurers
The Bush administration said Monday it would carve the country into multiple coverage regions to get private insurers to offer Medicare prescription drug plans and comprehensive health benefits beginning in 2006.
The number and shape of the regions is expected to figure prominently in how many private companies decide to participate in the new drug benefit for older and disabled Americans, the cornerstone of last year's Medicare law. The law's supporters hoped competition between plans would drive patient costs down and enhance benefits.
Insurers could bid to participate in one or all the regions.
Posted by Tom Troceen at 01:19 AM
9/11 ruled as two events for insurance purposes
A New York developer hoping to rebuild the destroyed World Trade Center Monday won a major victory against his insurers, when a jury decided the hijacked airline attacks of Sept. 11, 2001, were two separate events.
The verdict in U.S. District Court in Manhattan means the site's leaseholder, Larry Silverstein, could get twice as much money from his policies with the nine of the twin towers' insurers to finance new construction.
Posted by Tom Troceen at 01:14 AM
NAIC Elects 2005 Officers
The National Association of Insurance Commissioners (NAIC) elected four officers for 2005 during the NAIC Winter meeting in New Orleans, including a newly created position of president-elect to effectively serve a two-year term that transitions into the presidency.
Members elected Pennsylvania Insurance Commissioner Diane Koken as NAIC president, Maine Insurance Superintendent Alessandro Iuppa as president-elect, Oregon Insurance Administrator Joel Ario as vice president, and Kansas Insurance Commissioner Sandy Praeger as secretary-treasurer.
Posted by Tom Troceen at 12:18 AM
Calif. Releases 2005 User Funding/Fraud/Uninsured Employer & Subsequent Injury Fund Rates
The California Department of Industrial Relations (DIR) has issued 2005 assessment rates for User Funding, Anti-Fraud Programs, the Uninsured Employer Benefit Trust Fund and the Subsequent Injury Benefit Trust Fund. State law requires insurers to collect money from employers to cover 100 percent of the Division of Workers' Compensation budget, fund the Department of Insurance and local District Attorney workers' comp antifraud efforts, pay benefits to injured workers whose employers were uninsured, and to provide for those who suffer from previous and serious permanent disabilities and impairments.
Posted by Tom Troceen at 12:01 AM
December 06, 2004
Terrorism concerns push insurance rates higher
Terrorism insurance rates are increasing again, and some Atlanta building owners are paying big. CSC Associates L.P., the partnership between Cousins Properties Inc. and C&S Premises that owns Midtown's Bank of America Plaza, paid $834,000 in 2003 for insurance coverage of the Southeast's tallest building, according to Cousins annual filing with the Securities and Exchange Commission. That is up from $653,000 in 2002 and $115,000 in 2001.
Posted by Tom Troceen at 02:30 AM
State Farm Files for Restraining Order
I retaliation of state regulators attempting to circumvent a recent court ruling that says State Farm does not have to comply with a rate-cutting order, State Farm filed for a restraining order against the Texas Department of Insurance.
On Friday a judge rejected State Farm's attempt to block the Texas Department of Insurance from forcing State Farm to lower its homeowners insurance rates. This move has not diminished the fight to keep the rates that State Farm actuaries insist are correct and necessary to protect assets.
"The company has no problem proceeding to a hearing on the insurance department's latest attempt to cut rates. An objective look at the facts will show that State Farm's homeowners rates are justified." says Sophia Harbert.
Posted by Tom Troceen at 02:27 AM
Insurance: Spitzer's Lawsuits Could Lead to Big Changes
Just as a debate on overhauling the state-by-state regulation of insurance was beginning to percolate, Eliot Spitzer, the New York attorney general, tossed in a hand grenade that opened the way for the first significant changes in decades.
Posted by Tom Troceen at 01:44 AM
Anthem Blue Cross and Blue Shield Offers New, Affordable Plans to Meet the Needs of the Uninsured
To combat rising health care costs and meet the needs of the growing numbers of the uninsured, Anthem Blue Cross and Blue Shield (Anthem) is introducing its new Blue Access(SM) Economy plan, designed to provide a solid foundation of basic health coverage, including arange of deductible options, a prescription drug card, and office visitco-payments
The Blue Access(SM) Economy plan (PPO) is now being sold to individuals and families in Indiana, Kentucky, and Ohio. By far the largest provider of individual coverage in the Midwest, Anthem listened to the needs of consumers and designed this plan specifically for individuals who need the security of a health plan at a price they can afford.
As health care costs continue to rise, people are realizing that they need coverage for prescriptions and office visits, while also protecting themselves in case of catastrophic health emergencies. According to research, unexpected medical bills play a major factor in half of the individual bankruptcy filings in America today.(1) Some of the most common medical emergencies are: a coronary bypass-cost $54,236, an appendectomy-cost $11,360, a brain MRI-cost $2,218.(2) Anthem Blue Access(SM) Economy plan offers coverage for these kind of high cost medical procedures for individuals and families. Consumers can also select from a range of deductible choices ($500, $1000, and $1,500) to fit their personal budget.
"When people actually see that affordable health coverage is within their reach, and begin to feel the security that comes with knowing they and their families are protected from financial disaster due to unexpected medical emergencies, they are amazed this kind of coverage is available at such reasonable rates and they have gone so long without it," said Jude Thompson, Vice President Midwest Individual Business.
In 2003, 87,000 people from the ranks of the uninsured purchased a health plan from Anthem nationwide. In the Midwest, about one-third of new members who purchase Anthem individual coverage under 65 years of age, have no prior health coverage.
"Anthem is trying to let people know that affordable health plans are available, and premiums can be a real bargain compared to the risk of staying uninsured. Consumers are becoming more involved in their health care decisions and are much more aware of costs, thus becoming more prudent purchasers of health services," said Rolf Provan, Vice President of Consumer Marketing, Anthem Midwest region.
All the privileges that come with being a member of Anthem Blue Cross and Blue Shield: access to one of the largest networks of physicians and providers in the nation, the ability to use BlueCard(R), (provides coverage when you travel), and the ability to save money on health-related products and services with on-line tools like SpecialOffers@Anthem(SM) -- are available with Anthem Blue Access(SM) Economy plan.
New Deductible Choices for Anthem Blue Access(SM)Saver (Health Savings Account) Anthem is also introducing new, higher deductible choices for its individual Blue Access(SM) Saver (PPO), a qualified High Deductible Health Plan (HDHP) for a Health Savings Account (HSA). The new, tax-advantaged HSAs provide consumers an alternative method to pay for health care expenses and plan for retirement by giving them more control over their health care dollars. Blue Access(SM) Saver is coupled with a JP Morgan Chase custodian account that allows people to use checks and debit cards to pay for qualified medical expenses out of the HSA.
"For people who want to take advantage of the tax-savings associated with Health Savings Accounts, Blue Access(SM) Saver (PPO) offers an extraordinary value for individuals and their families," said Thompson.
Anthem has aligned with JPMorgan Chase, a global leader in the development of electronic payments solutions, to make it easy and convenient to establish and use a Health Savings Account. New, higher limits on deductibles for HSAs also allow individuals to use the funds in his/her HSA to pay for qualified medical expenses until the deductible is reached. Once the deductible is met, the individual's health expenses are paid according to his/her health plan. The tax-advantaged accounts also permit funds to be "carried over" from year to year even if the employee changes employers. Any interest gained from the HSA also belongs to the individual.
Posted by Tom Troceen at 01:42 AM
December 03, 2004
Prudential Retirement Expands Actuarial Consulting Capabilities with New Hires, Actuarial Fellows, Emphasis on Tax-Exempt Market

Press Release -- Prudential Retirement, a business of Prudential Financial, Inc. (PRU), has significantly enhanced its actuarial consulting capabilities, with the addition of two senior actuarial consultant hires, the successful accreditation of four staff members as Fellows of the Society of Actuaries (FSAs), and expanded actuarial consulting services for the Tax-Exempt retirement market.
"As the leading Defined Benefit (DB) outsourcer in the retirement business, we are very excited about this advanced array of actuarial talent that we can now align against our clients' needs for services," said Scott Sleyster, executive vice president, Prudential Retirement.
Prudential Retirement recently appointed Vincent Grillo, an associate of the Society of Actuaries (ASA), as Actuarial Team Leader and vice president, and Patrick Landry, FSA, as Senior Consulting Actuary and vice president. Grillo joined Prudential from Fidelity, and Landry most recently worked at Mercer Human Resources.
"We are very pleased to welcome such seasoned actuarial veterans as Vin Grillo and Patrick Landry," said Sleyster. "As the new Prudential Retirement moves more aggressively into DB plan servicing and outsourcing, we are convinced that Vin and Patrick will provide superior service to our growing book of outsourced DB plans."
In addition, Prudential Retirement's Actuarial Services team recently added four FSA designations to its in-house team, as Michael Brown, Jason Gay, David Pappalardo, and Donald Widger successfully attained this coveted distinction. These new FSAs bring Prudential Retirement's total number of FSAs to 11, one of the largest teams of actuarial consultants within any organization in the retirement business, said Sleyster.
Prudential Retirement delivers retirement plan solutions for public, private, and non-profit organizations. Services include state-of-the-art recordkeeping, administration, investment management, comprehensive employee investment education and communications, and trustee services. With over 75 years of retirement experience, Prudential Retirement meets the needs of two million defined contribution participants and more than one million defined benefit annuitants. Prudential Retirement has $124 billion in retirement account values as of September 30, 2004.
Posted by Tom Troceen at 02:00 AM
Heatwave Study May Fuel Global Warming Lawsuits
A study of a 2003 heatwave in Europe may give Pacific islanders and environmentalists new ammunition for legal cases blaming the United States for global warming, advocates said on Thursday.
Claims linked to climate change could dwarf billion-dollar awards against tobacco companies if U.N. forecasts to 2100 of rising temperatures, higher sea levels, catastrophic storms and droughts turn out to be true, they said.
Posted by Tom Troceen at 01:57 AM
Could Spitzer Probe Derail TRIA Extension? It's Political Poison To Align With The Insurance Industry Right Now, Analyst Warns
Fallout from the insurance brokerage fee and bid-rigging scandal will make it harder for the industry to secure extension of the Terrorism Risk Insurance Act in Congress, top insurer executives and analysts warned.

"It's political poison to align with the insurance industry right now," said Steven Dreyer, managing director and North American practice leader at Standard & Poor's in New York, addressing a roomful of many of the biggest players in the business at the 16th annual Executive Conference for the Property-Casualty Industry, sponsored by S&P and PricewaterhouseCoopers. "This will hinder the industry's legislative agenda," starting with passage of TRIA extension, he added.
Posted by Tom Troceen at 01:55 AM
Hey Students, need a job?
As an aspiring actuarial student you should look for a few things in an employer. Perhaps the most important thing to look for is that you will be supported and encouraged to attain your fellowship in one of the actuarial societies. Location is a close second. We all know that you will not always be working, so it is important that you can enjoy your surroundings on your time off. If you would like to live in the Southeast and have passed a few exams, go to D.W. Simpson's website and apply for Casualty position #13301. This job will give you hands on time with auto rate making, reserving analysis and other projects. The pay is in the ballpark of 50K depending on experience and exams. This may not be the position for you, but you can view all of the positions at DWS and see which locations might be perfect for you.
Posted by Tom Troceen at 01:54 AM
Senate president vows tort reform
State Senate President Thomas V. Mike Miller Jr. yesterday told a group of doctors that lawmakers will resolve Maryland's looming medical malpractice insurance crisis.
"We promise to work hard, and I think in the end the hospitals, the nursing homes and the physicians are going to say, 'Thank you for a job well done,' " Mr. Miller said during a luncheon for the Hagerstown-Washington County Chamber of Commerce. "I am confident that we can do it. We have to do it, we must do it and we will do it."
Posted by Tom Troceen at 01:53 AM
The Dog that Ate My Net Worth -- and Other Stories About the Need for Umbrella Insurance
Press Release -- A dog on the loose, a party by the swimming pool, a teen driver on a Saturday night -- these are just a few of the accident-prone situations that can cost a consumer millions in a liability lawsuit. Awards of $1 million or more rose from 9 percent of all personal injury awards in 1996 to 14 percent in 2002, according to Jury Verdict Research. Consumers -- especially affluent consumers -- can lose their assets and income from such events if they lack umbrella insurance.
Unfortunately, most homeowners do not have an umbrella policy. The reason: many are unaware of umbrella insurance or mistakenly think their homeowners and auto insurance provide adequate protection. Those policies include liability coverage, but the amount often stops at $300,000. A consumer sued for $1 million could be forced to make up the $700,000 difference. As its name implies, umbrella insurance provides coverage over and above the liability limits of homeowners and auto insurance policies. It prevents a dog from taking a bite out of the owner's net worth.
"The affluent are especially vulnerable," says Dan Olmsted, president of Atlantic Mutual, "because their possessions and lifestyle put them at greater risk." Why? Such factors as:
* Owning vacation homes. A friend uses a vacation home, has a party, and someone gets hurt.
* Owning recreational vehicles and watercraft. A friend at the vacation home takes out a powerboat to water-ski and hits a swimmer. * Employing domestic staff. A family fires a nanny, who then sues for wrongful termination.
* Living in an expensive neighborhood: A tree falls onto a neighbor's house and triggers an electrical fire. The house burns down and costs over $1 million to rebuild.
* Volunteering on the board of a non-profit organization. The organization runs a community fair, and a child is injured. The board members can be sued.
* Renting vacation homes. A family rents a lavish beach house and is not required to take out insurance on it. It burns down. The owner's insurance company sues the family for the loss.
* High community profile. A consumer gets in to a heated discussion in a town meeting and is sued for libel or defamation.
"The practice of targeting individuals with 'deep pockets' is unfortunately alive and well," commented Olmsted. "That tendency alone underscores the affluent's need for umbrella insurance."
Umbrella coverage also steps in to handle the coordination and cost of legal defense against liability lawsuits if your home or auto insurer's obligation is exhausted. With some lawsuits lasting for years, legal fees can run over $100,000. The time and emotional strain of the proceedings can damage promising careers and family life.
A smart way to get umbrella coverage is through a comprehensive "package" combining auto, homeowners, and umbrella policies, Olmsted reported. "The package approach minimizes coverage gaps and eliminates wasteful duplications that can occur with a collection of standard policies," explained Olmsted. The company's Atlantic Master Plan automatically provides auto, homeowners, and umbrella coverage while allowing consumers to add coverage for valuables (including jewelry and fine arts), watercraft, and other assets.
Independent agents who represent Atlantic Mutual report that most consumers take advantage of umbrella coverage once they know about it. How much coverage is right? Affluent consumers should consult with their agents and financial advisors and consider factors such as risk exposure, current net worth, and future earning potential. Atlantic Mutual offers umbrella coverage from $1 million up to $10 million as part of the Atlantic Master Plan.
Umbrella coverage is inexpensive compared to the protection it provides. A $2 million umbrella policy typically costs $300-400 in annual premium. And, in the case of the Atlantic Master Plan, part of this premium is offset by a package discount on all the coverages.
Posted by Tom Troceen at 01:49 AM
Utilizing the Internet to Advertise Your Insurance Jobs
The internet has become an extremely powerful employment advertising tool. In contrast to conventional advertising, the internet offers users much broader reach. Results are delivered faster and at less expense than most traditional advertising methods. Today, many recruiters and employers consider 'on-line' job advertising an integral part of their daily recruiting process. The question is how to utilize on-line recruiting to achieve the best results.
Posted by Tom Troceen at 01:45 AM
Court Overturns Ruling on Auto Rate Settings
The 11th Circuit Court of Appeals has overturned a lower court ruling that would have reportedly given a single jury the power to set rates for auto insurance across the country.
In the case of Gilchrist, et al. v. State Farm Mutual Automobile Insurance Co., et al. the U.S. District Court for the Northern District of Florida certified a countrywide class action suit alleging that several major insurers conspired to violate antitrust laws by requiring the use of nonoriginal equipment manufactured replacement parts to repair damaged vehicles.
Posted by Tom Troceen at 01:40 AM
December 02, 2004
Assurant Health Appoints New Senior Vice President, Chief Actuary for Group Markets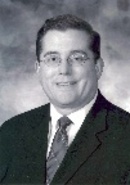 Nov. 30, 2004--Milwaukee-based Assurant Health (NYSE:AIZ), a national provider of individual medical, small group and specialty health insurance products, announces that Mark Shaw will serve as Senior Vice President, Chief Actuary for Group Markets, effective immediately. In his new role, Shaw will have overall responsibility for pricing and rating products on the Group Markets side of the Assurant Health business.
Shaw joined the company in 2003 as Vice President, Product Development. In that role, he served as the architect of VoluntaryMart(sm) - Assurant Health's new product portfolio for the voluntary market - as well as assisting in other Development initiatives and in the Group Markets' strategy work. Shaw is a seasoned insurance executive who brings a wealth of knowledge and expertise relative to voluntary, work site and brokerage markets. He is also highly proficient in developing product, risk and pricing strategies.
Shaw is a Fellow of the Society of Actuaries (1987), a Member of the American Academy of Actuaries (1984) and a Fellow of the Life Management Institute. Before joining Assurant Health, Shaw was a Senior Vice President of Corporate Risk Management for AFLAC's worldwide operations. Prior to his tenure at AFLAC, Shaw had been Senior Vice President and Chief Actuary for a total of 15 years at Conseco, Capitol American Financial and Loyal American Life.
Posted by Tom Troceen at 02:48 AM
S.C. Legislature to Discuss Insurance Fraud
During the past five years, insurance fraud complaints have grown by 61 percent in South Carolina, while the average U.S. family pays an extra $1,030 in insurance premiums each year to cover the cost of medical, auto, and life insurance fraud.
A proposal introduced put forward last year in the South Carolina legislature would have created a new civil fraud division in the Insurance Department, in addition to increasing the financial penalties and prison time for fraud.
Posted by Tom Troceen at 02:41 AM
Calif. health insurance measure defeated
A ballot measure that would have required some employers to pay the bulk of workers' health insurance was narrowly defeated, election officials said Wednesday after the final results were tallied.
Proposition 72, which was opposed by business leaders and Gov. Arnold Schwarzenegger, failed 50.9 percent to 49.1 percent, the secretary of state's office reported. The measure was defeated by a margin of 202,854 votes.
Posted by Tom Troceen at 02:37 AM
Floridians Can Anticipate State-wide Premium Hikes
Florida homeowners can expect an 8.3 percent statewide increase in the cost of homeowner's insurance, Bob Lotane, spokesman for the Florida Office of Insurance Regulation told the Bonita News. He said worst-hit areas will have the highest increases.
"There are certain areas that carriers aren't going to need rate changes and some that will be able to justify it," Lotane said. "In South Florida, hurricanes were already priced into rates, but insurance companies will be able to justify rate changes in areas such as the central part of the state."
Posted by Tom Troceen at 02:27 AM
Fitch Ratings Comments on Anthem/WellPoint Merger
Press Release -- Anthem, Inc. (Anthem) and WellPoint Health Networks Inc. (WellPoint) today announced the completion of their merger, creating WellPoint Inc., the largest health insurance and managed care company in the U.S. Fitch expects total revenues for the company, on a combined basis, to exceed $42 billion in 2004.
The merger, which was originally announced on Oct. 27, 2003, had been delayed for several months by regulatory resistance, primarily from the California Department of Insurance, but also by the insurance commissioner in Georgia. The transaction was finally granted approval by the California insurance commissioner on Nov. 9, 2004 and was approved by the insurance commissioner in Georgia this morning. Negotiations included additional financial commitments for each state, but Fitch does not consider the commitments to be significant relative to this transaction.
After placing the ratings of both companies on Rating Watch Negative immediately following the original announcement of the deal, Fitch affirmed the ratings of Anthem and WellPoint on June 17, 2004. The affirmation reflected the outcome of Fitch's analysis of the transaction, including the balance sheet effect in terms of leverage and capital quality, integration plans, and a continued strong outlook for the operating performance of these two companies, as well as perceived benefits of the combination. Since the affirmation, both companies have continued to show very strong operating performance and have further strengthened their balance sheets.
Among Fitch's concerns related to the transaction are the obvious integration risks, particularly in light of the size and complexity of both organizations. Also, while the accounting treatment of the transaction will not result in a significant change in the combined company's reported balance sheet leverage, Fitch believes that the substantial amount of goodwill and intangible assets that will be added to the balance sheet does weaken the quality of its book equity position. Anthem is borrowing approximately $2.8 billion directly related to the transaction, which has been combined with cash on hand to fund the cash portion of the $16.5 billion purchase price and transaction costs.
Fitch anticipates continued strong operating performance from the company for the foreseeable future and expects management to focus on debt reduction over the near term to restore the company's leverage measures to a more conservative level.
Fitch expects the company to report a debt-to-total capital ratio below 25% on approximately $5.3 billion of debt outstanding. Over the next 18 months, Fitch expects the company to reduce leverage substantially and is anticipating a ratio of debt-to-EBITDA of 1.0 times (x) or below by year-end 2005.
Fitch believes that the combination of Anthem and WellPoint will provide important benefits in the form of product design, a much broader multistate provider network, and geographic diversification of earnings, revenues, and total enrollment. Both companies have very strong management teams, experience excellent operating performance, and have a leading market share in nearly every market in which they use the Blue Cross and Blue Shield brand.
Indianapolis-based Anthem reported consolidated net income of $775.6 million on revenue of approximately $14 billion in the first nine months of 2004. Thousand Oaks, California-based WellPoint reported net income of $910.2 million on revenue of $17.3 billion for the same period. On a combined basis, these two companies are expected to report total medical enrollment in excess of 28 million people at year-end 2004. The combined company now provides health benefits under the Blue Cross and Blue Shield names and marks in 13 states.
Posted by Tom Troceen at 02:22 AM