« Three More Guilty Pleas Obtained In New Jersey Insurance Industry Probe | Main | APEX Management Group Promotes Timothy Robinson to Chief Actuary »
February 17, 2005
Chicago - Police to use database to fight insurance fraud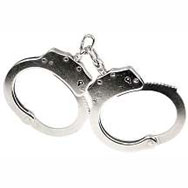 On Wednesday, City Hall took a giant step toward cracking down on the $30 billion-a-year business of insurance fraud that adds as much as $300 to the annual insurance premium paid by a typical Chicago household.
Last fall, Streets and San and the insurance industry linked their computer resources to combat insurance fraud, with the first data run flagging more than 800 questionable claims.
Now, the CLEAR system will join the other two, pooling information about theft reports, impounded vehicles and insurance claims so suspicious cases can be flagged and investigated.
Posted by Tom Troceen