« March 2005 | Main | May 2005 »
April 28, 2005
Author and Actuary Mark Shemtob's New Book Clarifies the Social Security Debate for the Rest of Us
Xavier Publishing today announced the publication of "Social Security: A Non-Biblical Perspective" (ISBN 0-9767240-0-6) by Mark Shemtob, a short and concise guide designed to help the average American to understand the current national debate surrounding Social Security, and decide on what they believe are the best options for the future of the program.

"Every American probably feels like they've heard more than enough about the Social Security debate, but much of the information in the media is either incomplete or inaccurate," said the book's author, Mark Shemtob. "In a sound byte world, it's very hard for the average American to separate fact from fiction."
"My book approaches the relevant issues from both sides of the debate, in an attempt to give readers a balanced and fair overview of the central arguments, and help them arrive at their own conclusions about how they envision the future of our nation's Social Security program. When we think of the bible, we consider a book of values and morality that teaches us what is right and just. This is NOT the point of my book. My goal is to teach and not to preach."
"Social Security: A Non-Biblical Perspective" ($8.95, 98 pages, ISBN 0-9767240-0-6) addresses such difficult questions as current program inequities, the effects of Social Security on the national debt, options for strengthening the current program, as well as the pros and cons of private accounts. There is just enough background to make the explanations offered easy to follow. Shemtob emphasizes that this book is not intended for actuaries, economists, consultants or other experts in the field, but for the general public, who have very legitimate concerns about this topic of national debate.
Mark Shemtob is the President of Abar Pension Services, Inc., an
independent pension consulting firm located in Morris County, New Jersey. During the last 25 years he has provided comprehensive services in the design, administration and analysis of all categories of retirement programs. Mark is an enrolled ERISA Actuary, an associate of the Society of Actuaries, and a member of the American Academy of Actuaries.
To purchase the book, or for more information, visit:
http://www.XavierPublishing.net.
Posted by Tom Troceen at 03:43 PM
April 25, 2005
Modelling Economic Capital: Clever Strategy or Dead Alley?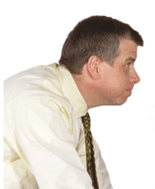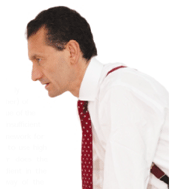 Economic capital modelling is a controversial approach that some financial institutions use to estimate extremely high percentiles (typically 99.5%, 99.9% or higher) of overall loss distribution. But what is the true value of the this approach? Is it a flawed strategy crippled by insufficient data? Or is it a critical component of a larger framework for assessing risk and return? Is it virtually impossible to use high percentiles to make an investment decision? Or does the economic capital approach serve as a key ingredient in the investment decision-making process? Is it the way of the future for strategic allocation of resources or a dangerous dead alley? Riccardo Rebonato and Dr. Joe Pimbley offer strong opinions on these issues (and others) in a lively debate.
"Trying to estimate very high percentiles of the distribution of non-stationary processes where we collect data with relatively low frequency is a dead alley." --Riccardo Rebonato
"Beyond serving as an intellectual bridge for investment decisions,
models are indispensable for helping us understand the nature of risk in our positions. Model development itself teaches risk managers what we need to know." -- Joe Pimbley
Continue reading "Modelling Economic Capital: Clever Strategy or Dead Alley?"
Posted by Tom Troceen at 03:46 PM
April 22, 2005
Improvements in Commercial Property Terrorism Modeling Reported at CAS Seminar On Ratemaking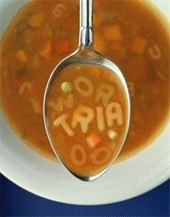 NEW ORLEANS, LA, March 21 - Recent improvements in computer modeling to estimate commercial property terrorism exposures are helping insurers better price coverage, experts on the subject told attendees at the Casualty Actuarial Society's annual Seminar on Ratemaking.
The session covered the two main types of potential future terrorist attacks: conventional and chemical/biological/radiological/nuclear (CBRN), as well as a summary of the Federal Backstop Program - the Terrorism Risk Insurance Act (TRIA).
"In the area of catastrophe modeling, Hurricane Andrew was a real wake-up call to the insurance industry in terms of managing accumulations of property exposures, and similarly 9/11 was also a wake-up call in terms of managing accumulations of exposure across multiple lines of business," David Lalonde, senior vice president, AIR Worldwide Corporation (AIR), told the actuaries. And now insurers and reinsurers are taking a much broader view of catastrophe risk in addressing the financial exposure of possible future attacks, he added.
AIR is a risk modeling company that helps clients manage the financial impact of natural and man-made catastrophes. The ongoing improvement in the level of detailed data being collected in terrorism modeling shows the importance of examining exposures, the types of weapons terrorists might use, and their potential targets, Lalonde explained.
Among a number of things, terrorism modeling helps insurers get a more complete picture of an extreme event that could adversely affect their financial results, establishes underwriting guidelines to offer profitable coverage while controlling risk, and provides a better understanding of reinsurance needs.
Lalonde said the key questions answered by terrorism models are: What are the potential targets? What is the method of attack and what types of weapons could be used? And what are the effects of the weapons?
"In terrorism modeling you're looking at relationships between a certain size bomb and the amount of damage being done to a building and the surrounding area," he said. "It's led to an evolution of the models beyond physical damage, including injuries, loss of life, disability, and contamination which includes cleanup costs," he noted.
Lalonde said the types of attacks being modeled by AIR are conventional ones, such as bombs and airplane crashes, and CBRN.
The conventional attack damage estimates consider multiple effects on the target and surrounding buildings and CBRN events are modeled using the Department of Defense standard model, which includes the full spectrum of chemical/biological/nuclear weapons and can accurately predict the effects of the release of hazardous materials.
"We also have assembled a team of experts to identify terrorist groups' objectives, capabilities and resources, and the history of their attacks," he said. "And based on expert opinions, we can estimate the potential frequency and severity of attacks by these groups." The resulting threat index can then be spread across individual landmarks in a geographic area.
Results from catastrophe models can show the annual aggregate losses and the annual occurrence losses on an industry-wide and company specific basis. And the models provide structural flexibility for geographic area, line of business and construction type for both foreign and domestic terrorist attacks using conventional or CBRN weapons, the AIR official said.
ISO, a provider of products and services that help measure, manage, and reduce risk, used the AIR terrorism exposure model to develop new filings on behalf of insurers. ISO Assistant Vice President George Burger took actuaries at the meeting through his organization's process for commercial terrorism pricing.
"After TRIA went into effect in 2002, we used AIR's terrorism model to file loss costs for terrorism coverage," Burger said. "Last year, we updated the original loss costs and made new filings based on the current threat assessment."
For terrorism pricing, ISO has focused mainly on Commercial Property coverage, but has gone beyond that to include General Liability, Commercial Auto and Business owners - a combination of property and liability, he said.
ISO made insurance-related adjustments to AIR loss costs including factors to account for insurance-to-value, the federal backstop factors (to reflect TRIA), and loss adjustment expenses, he said.
ISO's 2004 review dealt with changes to both CBRN and conventional-type attack loss estimates. This had a larger impact in many cities and counties within large metropolitan areas, mainly due to the larger footprint of CBRN events.
Since the last quarter of 2004, ISO has filed projected loss costs and received approval in 45 jurisdictions to date. In most of the states the filings have been for increases because many counties and cities have moved from the lowest tier into the middle tier of terrorism risk.
Despite the strides made in modeling to estimate terrorism exposures, the presenters acknowledged that it is still an emerging field trying to address a problem that is inherently uncertain.
The Casualty Actuarial Society is an organization dedicated to the advancement of the body of knowledge of actuarial science applied to property, casualty and similar risk exposures. The primary goal of the Casualty Actuarial Society is to provide education and research to help its members become leading experts in the evaluation of hazard risk and the integration of hazard risk with strategic, financial and operational risk.
Posted by Tom Troceen at 02:08 PM
Baseball Info Solutions started by John Dewan, FSA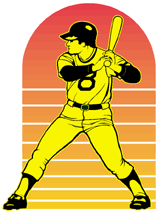 Ever wonder if the Actuarial Profession could be applicable to something you actually enjoy, I mean. . . really enjoy? John Dewan uses his knowledge of numbers to create assumptions on what next year's baseball season will bring. Check out his company here at Baseball Info Solutions.
In 1987, John Dewan left a highly successful career as an actuary to pursue his life-long dream, the development of the most timely and comprehensive computer database in sports. He became the Executive Director of Project Scoresheet, the Bill James-led effort that pioneered a new wave of baseball statistics that are now common baseball terminology. He then joined Sports Team Analysis and Tracking Systems, Inc. (STATS, Inc.) During John's tenure as President and CEO, STATS grew rapidly and was recognized in Inc. Magazine's Inc. 500, a list of America's 500 Fastest-Growing Private Companies, ranking #144. In recognition of his leadership role in making real-time sports information available to consumers, John was named to the Crain's Chicago Business list of key technology players in Chicago and was a three-time finalist for the KPMG Illinois High Tech Awards. The success of the company culminated in its sale to an affiliate of Rupert Murdoch's News Corporation and Fox Broadcasting, News Digital Media in December 1999.

In March 2002, he reunited with Steve Moyer to begin Baseball Info Solutions. Their combined experiences create respected and unparalleled sports statistics used throughout the industry.
For the past eleven years, John has been the sports expert for "Stat of the Week," heard on WSCR 670 AM "The Score," an all-sports radio station in Chicago.
Posted by Tom Troceen at 01:45 PM
April 15, 2005
Mills urges congress to extend TRIA
Acting Superintendent of Insurance Howard Mills testified today before a U.S. Senate committee and urged Congress to extend this year the Terrorism Risk Insurance Act (TRIA) at least through 2007 because the private sector currently has neither the means nor the capacity to underwrite sufficient terrorism coverage without a Federal backstop.
"Insurers and the marketplace-at-large are finding it very difficult to accurately price coverage for acts of terrorism. Unknown frequency, coupled with the potential for severe losses, make insurers reluctant to provide coverage for acts of terrorism," Acting Superintendent Mills stated, in remarks to the U.S. Senate's Committee on Banking, Housing and Urban Affairs in Washington, D.C.
Passed by Congress and signed into law by President Bush in 2002, TRIA's intent was to ensure the availability of commercial property and casualty insurance coverage for losses resulting from certain acts of terrorism through Dec. 31, 2005, the date upon which the current law expires. TRIA provides for a sharing of terrorism losses between insurers and the Federal Government after satisfaction of an insurance company deductible. Moreover, lawmakers anticipated TRIA would allow for a transitional period during which private insurance markets stabilized and built capacity to absorb any future losses.
"Terrorism coverage in today's world is an integral part of any businesses' risk management efforts. Without a Federal backstop we could face market disruptions, and terrorism insurance will likely become less affordable or even unavailable to consumers. The insurance industry has not yet built the capacity to respond adequately to the terrorism exposure and extending TRIA for an additional period will allow the industry the time to appropriately accept increasing levels of this risk," Acting Superintendent Mills added, in testimony delivered on behalf of the National Association of Insurance Commissioners (NAIC).
In his appearance, Acting Superintendent Mills also applauded the steps New York's businesses have taken since September 11th to invest in security for their employees and property, as well as disaster preparedness. But New York's Acting Superintendent of Insurance asserted that the Federal Government must play a role in the commercial property and casualty insurance market beyond 2005 because of the potential adverse economic consequences of a large-scale terrorist attack.
Posted by Tom Troceen at 02:11 PM
April 14, 2005
U.S. companies reduce pension payments
Leading American companies are planning to scale back pension contributions due to the uncertainty over U.S. pension reform, Financial Times reports.
A number of companies have begun to privately admit postponing voluntary payments, the actuarial firm Milliman reports, saying they fear they would lose flexibility over contributions made in the future.
Congress is currently considering rule changes in U.S. pension systems to make companies more responsible for their pension promises to employees. Accounting standards are also expected to change to give investors more visibility of pension liabilities.
Continue Reading "U.S. companies reduce pension payments (The Washington Times)"
Posted by Tom Troceen at 06:59 PM
April 12, 2005
Insurance Incentive Hikes Car Sales 23 Percent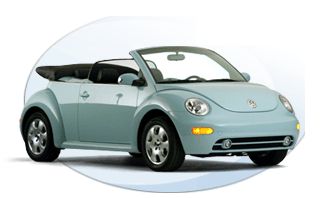 - Two-thirds of buyers say auto insurance incentive prompted them to buy a VW
The first test of an incentive in which an automaker paid the insurance on every new car in the pilot concluded March 31 with a 23 percent rise in year-to-year sales. Two-thirds of buyers said the insurance package was influential in their purchase decision.
The results were announced today by Creative Innovators Associates, LLC, a Long Island consulting and marketing firm that invented and is patenting the In The Car (ITC)(TM) incentive program, with information provided by Volkswagen of America Inc., which piloted the unique incentive.
Volkswagen provided one year of insurance underwritten by Nationwide Mutual Insurance Company and its affiliated companies. Insurance for every new Golf, New Beetle and New Beetle Convertible purchased or leased in Illinois and Wisconsin from January 4 through March 31, 2005. Proof of residency and a valid driver's license in either state were the only requirements.
Volkswagen reported that year-to-year sales of the three models rose 23 percent in Wisconsin and Illinois during the three-month pilot, compared to a decline of 15 percent on those models nationally.
Creative Innovators' agency call center, which handled the initial customer and dealer contact, polled the drivers of the covered VWs and found:
* Two-thirds said the ITC(TM) incentive "greatly" or "somewhat"
influenced their decision to purchase the car.
* Creative Innovators' forecast that the incentive would attract a wide
range of buyers -- not just young, high-risk males -- was borne out:
Two thirds of the primary drivers are between the ages of 30 and 64.
* The incentive attracted male and female drivers in nearly identical
numbers.
* More than half the primary drivers are married.
"We designed the In The Car(TM) incentive to move the focus away from rebates, which diminish a car's resale value, and to put the spotlight on something the customer truly needs and values: insurance," said Bob Wallach, managing member of Creative Innovators and inventor of the program. "Our statistics show insurance is the second most expensive element in new-car ownership."
The pilot also showed that the ITC(TM) incentive was effective in targeting specific models on a state-by-state basis, Wallach said. Creative Innovators strategically focuses on segmented incentive programs, which deliver cost-effective sales.
"Our patent-pending processes and systems can certainly adapt to a mass-market approach, but we believe that the auto industry currently needs laser-sharp marketing programs, and that is where the expertise of Creative Innovators Associates lies," he said. "Our trend analysis shows that targeted, segmented incentives will inevitably prove to be the most efficient and least costly growth strategy for auto marketers."
Analysis from automotive research leader Edmunds.com indicates that regional incentives are inherently more cost-effective than national incentives. Successful national programs must be generous enough to dramatically draw consumer attention in every market, while regional incentives can be tailored to fit more specific buyer demographics and tendencies.
"The ITC(TM) pilot showed us that consumers recognized the value of insurance-added incentive," Wallach said. "Rebates ultimately hurt the resale value of their cars and only a fraction of buyers qualify for zero percent financing offers. In The Car(TM) insurance includes virtually all buyers of the targeted models."
"It is important to consider all ownership costs of a vehicle, not just the purchase price," according to Phil Reed, author of Edmunds.com's Strategies for Smart Car Buyers. "Depreciation can be an unexpected blow to those who take advantage of large cash rebates and want to sell the vehicle a short while later."
Nationwide Insurance, VW and Creative Innovators continue to analyze the results of the pilot and explore options to continue their collaboration.
"Nationwide is now conducting a more thorough analysis of the program, which we anticipate will take some time to complete," said Bonny Parker, Vice President of Standard Auto Product Management for Nationwide. "However, we are quite pleased with the initial results of the In The Car pilot."
Wallach praised the team that launched the pilot: "The results of this pilot exceeded our expectations. It proved our back-shop systems. Dealers told us they were pleased by the training, the effectiveness of the incentive and the no-hassle buying experience, in which they were able to hand a customer a temporary insurance certificate in less than five minutes.
"Through the hard work and creativity of Volkswagen and Nationwide, we executed a truly innovative method of marketing vehicles," he continued. "The results validated what we believed all along: that ITC(TM) can revolutionize the way car insurance is sold."
About Creative Innovators Associates
Creative Innovators Associates, LLC, is an intellectual-property company based in Bethpage, New York. Creative Innovators and its subsidiaries create and implement innovative business concepts independently and in partnership or joint venture with other institutions. Its portfolio focuses on the financial-services and automotive industries, as well as employee benefit programs for large companies. Website is http://www.cia123.com.
In the Car is a trademark of Creative Innovators Associates, LLC. In The Car(TM) insurance products and services are patent-pending programs offered by Volkswagen under a license from Creative Innovators Associates, LLC.
About Nationwide
Nationwide Mutual Insurance Company and its affiliated insurance companies, based in Columbus, Ohio, is one of the largest diversified insurance and financial services organizations in the world, with more than $148 billion in assets. Nationwide ranks 99th on the Fortune 500 list. The company provides a full range of insurance and financial services including auto, homeowners, life, health, commercial insurance, administrative services, annuities, mutual funds, pensions and long-term savings plans. For more information, visit http://www.nationwide.com.
About Volkswagen of America
Founded in 1955, Volkswagen of America, Inc. is headquartered in Auburn Hills, Michigan. It is a subsidiary of Volkswagen AG, headquartered in Wolfsburg, Germany.
Volkswagen is one of the world's largest producers of passenger cars and Europe's largest automaker. Volkswagen of America and its affiliates employ approximately 3,000 people in the United States and are responsible for the sale and service of Audi, Bentley and Volkswagen products through retail networks comprising in total more than 900 independent U.S. dealers.
Posted by Tom Troceen at 08:10 PM
The Former Chief of AIG Is Silent Before Regulators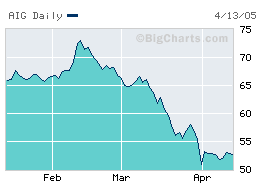 Maurice R. Greenberg, the former chief executive of the insurance giant American International Group, arrived at the New York attorney general's office in Lower Manhattan yesterday morning for a meeting with prosecutors and regulators that had forced his departure from the company last month.
He left the offices of the attorney general about an hour after he arrived, having invoked his Fifth Amendment right against self-incrimination "dozens of times" in response to questions about his company's insurance operations, according to people briefed on the meeting.
Continue reading "The Former Chief of AIG Is Silent Before Regulators (NY Times)"
Posted by Tom Troceen at 08:10 PM
April 07, 2005
Google ad puts Eliot Spitzer on the hot seat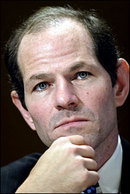 New York Attorney General Eliot Spitzer on Wednesday stopped running a political ad that ran on Google when web surfers typed in the acronym for American International Group Inc.
Spitzer, who has been in the spot light recently for an extensive probe into the insurance industry, is receiving some bad press after web surfers who typed in the key word "AIG" were delivered a search ad at the top right of the results page that read "Spitzer for NY Governor."

Though there is no law that prohibits this act, it has been conteseted in court by GEICO back in December of 2004.
Spitzer and the SEC have been investigating the insurance giant's accounting practices, especially regarding reinsurance deals. Even though no laws were broken, the lack of etiquette was enough to bring bad press to the Spitzer campaign.
"It wasn't appropriate and as soon as Mr. Spitzer found out about it, he had it removed it as soon as possible," said Darren Dopp, a spokesman for the NY attorney general, in an interview with Reuters. Dopp later said that a low level staffer of the Spitzer campaign group coordinated the ad.

Posted by Tom Troceen at 12:37 PM
Ari Lindner Appointed President of ACE Tempest Life Re
The ACE Tempest Re Group, which oversees the reinsurance operations within the ACE Group of Companies, today announced the appointment of Ari Lindner to the position of President of ACE Tempest Life Reinsurance Ltd. ("ACE Tempest Life Re"). Mr. Lindner's appointment is subject to approval from the Bermuda Department of Labour and Immigration.
Reporting to David Furby, President and Chief Executive Officer of ACE Tempest Re Group, Mr. Lindner is responsible for the day-to-day management of ACE Tempest Life Re, the ACE Group's life and annuity reinsurance operation. The Bermuda-based reinsurer focuses on niche markets, especially variable annuity death and living benefit guarantees, and recently expanded its product offering to include more traditional forms of mortality risk reinsurance.
"I am delighted to appoint Ari to this position," Mr. Furby commented. "Ari has clearly demonstrated a capability to profitably grow the company's life reinsurance portfolio and I have every confidence in his ability to lead ACE Tempest Life Re as it establishes itself in the traditional life reinsurance market."
In his previous position Mr. Lindner served as Senior Vice President and Chief Life Officer for ACE Tempest Life Re. He joined the company in August 2000 from AXA Re Life Insurance Company where he served as Vice President in the Reinsurance Solutions division. Mr. Lindner holds a bachelor of science degree in Economics from The Wharton School. He is a Fellow of the Society of Actuaries and a Member of the American Academy of Actuaries.
The ACE Tempest Re Group oversees the reinsurance operations within the ACE Group of Companies. Headed by ACE Limited (NYSE:ACE - News), a component of the Standard & Poor's 500 stock index, the ACE Group is a global leader in insurance and reinsurance serving a diverse group of clients. The ACE Group conducts its business on a worldwide basis with operating subsidiaries in approximately 50 countries. Additional information can be found at: http://www.acelimited.com.
Posted by Tom Troceen at 12:37 PM