« Mills urges congress to extend TRIA | Main | Improvements in Commercial Property Terrorism Modeling Reported at CAS Seminar On Ratemaking »
April 22, 2005
Baseball Info Solutions started by John Dewan, FSA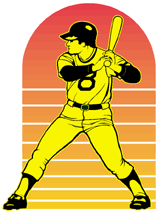 Ever wonder if the Actuarial Profession could be applicable to something you actually enjoy, I mean. . . really enjoy? John Dewan uses his knowledge of numbers to create assumptions on what next year's baseball season will bring. Check out his company here at Baseball Info Solutions.
In 1987, John Dewan left a highly successful career as an actuary to pursue his life-long dream, the development of the most timely and comprehensive computer database in sports. He became the Executive Director of Project Scoresheet, the Bill James-led effort that pioneered a new wave of baseball statistics that are now common baseball terminology. He then joined Sports Team Analysis and Tracking Systems, Inc. (STATS, Inc.) During John's tenure as President and CEO, STATS grew rapidly and was recognized in Inc. Magazine's Inc. 500, a list of America's 500 Fastest-Growing Private Companies, ranking #144. In recognition of his leadership role in making real-time sports information available to consumers, John was named to the Crain's Chicago Business list of key technology players in Chicago and was a three-time finalist for the KPMG Illinois High Tech Awards. The success of the company culminated in its sale to an affiliate of Rupert Murdoch's News Corporation and Fox Broadcasting, News Digital Media in December 1999.

In March 2002, he reunited with Steve Moyer to begin Baseball Info Solutions. Their combined experiences create respected and unparalleled sports statistics used throughout the industry.
For the past eleven years, John has been the sports expert for "Stat of the Week," heard on WSCR 670 AM "The Score," an all-sports radio station in Chicago.
Posted by Tom Troceen