« September 2004 | Main | November 2004 »
October 29, 2004
Good bye TI-92, hello BC-03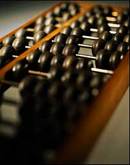 Well, maybe it's not time to put that TI-92 completely away, but you can impress your friends and fellow actuaries by whipping out your handy abacus and do a quick calculation like it's no big deal. There are plenty of sites to learn about the history, applications and how to use an abacus. Don't have one? You can download and learn how to use your electronic abacus here. There are plenty of sites that talk about the history of the abacus like this one that gives a brief introduction to the abacus Perhaps one of the best resources with plenty of links can be found at Wikipedia.org.
Posted by Tom Troceen at 06:26 PM
Quote of the week
"Not everything that counts can be counted, and not everything that can be counted counts."

                -Albert Einstein
Posted by Tom Troceen at 06:25 PM
"Your security is not in Bush or Kerry's hands . . " - Bin Laden Video released minutes ago
Osama bin Laden delivered a new videotaped message in which he told Americans their security does not depend on the president they elect, but on U.S. policy.
"Your security is not in the hands of [Sen. John] Kerry or [President] Bush or al Qaeda," bin Laden said in the video aired on the Arabic language network Al-Jazeera.
Read the full story and more articles here.
Posted by Tom Troceen at 05:41 PM
Tape With Terror Threat Is Broadcast
ABC News aired a videotape last night of a purported American member of al Qaeda declaring that a new series of terrorist attacks against the United States could come "at any moment."
The network, which has held the tape since Monday while it tried to authenticate it, acted after being told by the CIA that the video bears "all the trademarks of an al Qaeda production," as reporter Brian Ross explained.
Posted by Tom Troceen at 04:00 AM
Baden-Baden Reinsurance Meeting Likely to Focus on Rate Increases
Reinsurers are set to meet with brokers and cedants next week in Baden-Baden, the German city famous for its spa, to discuss renewal terms, and the main subject is likely to be premium increases.
The industry is now more than ever committed to producing satisfactory underwriting results. That means they are increasingly reluctant to underprice coverage, even for their biggest clients.
Posted by Tom Troceen at 03:56 AM
Aegon looks to sell two Transamerica Finance leasing companies
Dutch insurance firm Aegon NV has reported that it expects to sell the maritime container leasing and European trailer leasing activities of its financial services subsidiary, Transamerica Finance Corporation, in two separate transactions.
Posted by Tom Troceen at 03:55 AM
Circuit City will freeze pension plan
Circuit City Stores Inc. plans to freeze its employee pension plan as it restructures its retirement-benefits program.
The Richmond-based chain is one of the last national retailers to switch from offering a conventional pension plan for employees. Because of high employee turnover rates in the retail industry, most chains have eliminated or frozen their defined benefit pension plans.
"This puts us in a good competitive place and brings us in line with other retailers," said Eric Jonas, senior vice president of human resources.
Posted by Tom Troceen at 03:53 AM
In other news . . .
The newly discovered remains of a previously unknown species of miniature human in the Indonesian island of Flores, 600 kilometres east of Bali, by Australian and Indonesian scientists, are being hailed as the most significant scientific find of the past century.
Posted by Tom Troceen at 03:52 AM
CNNfn to shut after nine years
CNN plans to shut down its CNNfn network in mid-December, cutting 60 jobs in the process.
Some of the financial news network's programming will shift to CNN, the Atlanta Business Chronicle reported Thursday. CNNfn went on the air in 1995.
Posted by Tom Troceen at 03:51 AM
October 28, 2004
Marsh CEO buys company shares as he resigns
Marsh & McLennan Cos.' former chairman and chief executive, Jeffrey Greenberg, exercised options to buy 540,000 shares of the company's stock on the day Marsh announced his resignation, according to documents filed with regulators on Wednesday.
Greenberg resigned on Monday, 11 days after New York Attorney General Eliot Spitzer accused Marsh, the world's biggest insurance broker, of rigging bids.
Greenberg snapped up 540,000 Marsh shares at $14.48 to $20.64 each, according to the SEC documents. That's upwards of $10.8 million.
Posted by Tom Troceen at 03:04 AM
Dow lifted by news insurance giant escapes prosecution
US STOCKS rose yesterday as big gains in American International Group lifted blue-chips on news that there would be no criminal charges filed against Marsh & McLennan in connection with a probe of the insurance industry.
Posted by Tom Troceen at 02:58 AM
FSA helped set up Marsh inquiry
THE Financial Services Authority (FSA) helped to set the terms of Marsh & McLennan's £450,000 investigation into corruption in its UK business, four months before the City watchdog formally begins regulating the insurance industry, The Times has learnt.
The revelation indicates that the FSA is more concerned about market-rigging allegations made against insurance brokers by Eliot Spitzer, the New York attorney-general, than it has admitted.
Posted by Tom Troceen at 02:56 AM
Jockeys' Guild speaks out on insurance during Breeders' Cup
While Lone Star carries a $100,000 policy per jockey, Breeders' Cup Ltd. and the NTRA purchased a four-day policy to cover jockeys up to $500,000 on Breeders' Cup day.
That decision was made without consulting the Guild and is further proof that jockeys are not properly protected in most states, according to the Guild statement.
Posted by Tom Troceen at 02:54 AM
Florida ups ante on rate decrease for workers comp
The Florida Office of Insurance Regulation on Wednesday rejected a request for a 1 percent cut in workers compensation premiums statewide.
Instead, state regulators want a 5 percent rate reduction. Both the Office of Insurance Regulation and Boca Raton-based NCCI, which annually makes a rate filing on behalf of all workers compensation insurance carriers in Florida, expect the matter to be settled amicably.
Posted by Tom Troceen at 02:50 AM
Ostensible prosperity in China insurance industry
When it suddenly wakes up, China's burgeoning insurance industry finds that bubbles almost reach its "waist".
Hao Yansu, dean of the Insurance Department of the Central University of Finance and Economics, hit the point directly, "In 2003, as much as forty percent of revenue in China's insurance industry was bubbles."
Since this summer, Hao has organized people to analyze the 2003 statistics from China Insurance Regulatory Committee (CIRC). Under the magnifier of generally accepted international statistics practices, the bulging bubbles in China's insurance industry are very clear.
Posted by Tom Troceen at 02:46 AM
Life Expectancy and Mortality the Focus of Life Settlement Conference Hosted by Fasano Associates
Milliman, a leading actuarial firm, will make a presentation on mortality statistics specific to the life settlement market. Other speakers will include Drs. James W. Wright and H. Thomas Foley, Medical Directors at Fasano Associates, and Dr. John Iocovino, former Medical Director of New York Life, and will focus on medical issues affecting life settlement underwriting.
Posted by Tom Troceen at 02:44 AM
October 27, 2004
Insurance Rally Boosts Dow 138 Points

Wall Street strode higher Tuesday, rallying along with insurance stocks on Marsh & McLennan Cos. Inc.'s decision to fire its chief executive in the face of an ongoing probe. Blue chips added 138 points as relief that the investigation would not result in criminal charges against the company offset higher oil prices and weak economic data.
Posted by Tom Troceen at 02:18 AM
No child left behind - So what are they expected to know?
Nearly all U.S. states have set new standards for academic achievement in their schools. To help ensure that "no child is left behind," states now periodically test students to see if they meet these standards. Most kids are not amused. What are today's kids expected to know?
Posted by Tom Troceen at 02:16 AM
Pay-As-You-Drive Car Insurance in Baltimore
The statistics support that accidents do occur more often in the city, which means more insurance claims. But now a new program is trying to base insurance premiums on the mileage that you drive, instead of the area you reside in.
The Baltimore City Council met yesterdat to discuss the pay-as-you-drive insurance initiative.
Posted by Tom Troceen at 02:12 AM
French insurance giant opens outlet in Chengdu
French agricultural insurance giant Groupama SA unveiled its first Chinese branch in Chengdu, Southwest China's Sichuan Province yesterday, launching its foray into a vast new local market, reported China Daily on Wednesday.
Posted by Tom Troceen at 02:09 AM
State sets deadlines for insurers to start hurricane claims
With some hurricane victims saying they still haven't heard from an adjuster, Gov. Jeb Bush and the Cabinet on Tuesday set deadlines for insurers to evaluate customers' losses and start them on the road to getting their property fixed.
The governor and Cabinet unanimously approved the emergency rule, which gives insurance companies 30 days to evaluate claims and begin the process of settling them.
Posted by Tom Troceen at 02:08 AM
Insurers rise as criminal threat abates After M&M reforms, Spitzer rules out most serious charge
Spitzer, New York's attorney general, said he wouldn't pursue criminal charges against Marsh & McLennan following the insurance broker's move to replace its chief executive and implement various reforms, which came in response to his allegations of bid-rigging and kickbacks.
"There's been a fear that criminal charges would be brought at the corporate level," said Mark Lane, an analyst at William Blair & Co. "Now that this outside risk has been practically eliminated, people are more comfortable getting back into the sector."
Posted by Tom Troceen at 02:01 AM
New quake rattles Japan
A powerful earthquake has jolted northern Japan in the same region where the country's deadliest quake in a decade killed at least 31 people and injured more than 3,400 five days ago.
At least one building collapsed in Ojiya, one of the towns hardest hit by Saturday's big tremor, and smoke could be seen in the city of Nagaoka after the latest quake to hit the mostly rural Niigata region, 250 km (150 miles) north of Tokyo.
Posted by Tom Troceen at 02:00 AM
Illinois Governor Says 200,000 More Doses of Flu Shot Found in Europe; FDA Approval Still Needed
Illinois officials have located 200,000 more doses of flu vaccine in Europe, but the state still hasn't received federal approval to import those or any other supplies of vaccine they have tracked down on the international market.
Tuesday's announcement came a day after Gov. Rod Blagojevich said his administration already had a tentative deal to purchase at least 62,000 doses. Both deals involve the same British wholesaler.
Posted by Tom Troceen at 01:59 AM
Economy looms over vote
Mr. Bush's tax cuts have produced both accomplishments and failures. Economists are nearly unanimous in crediting the personal rate cuts and rebates, which buoyed consumer spending during the recession of 2001, for helping to make that downturn one of the mildest on record and nurturing a recovery.
Posted by Tom Troceen at 01:57 AM
Not So Fast: Aon Forecasts Another Year of Double-Digit Health Care Increases
According to Aon Consulting's Fall 2004 Health Care Trend Survey, employers can expect a sixth year of double digit increases for all types of medical coverage, with plans forecast to increase at 13.5 percent.
In Aon's analysis, the trend is defined as the expected future increase in employer-provided medical plan claims cost, before any plan changes. The trend figure is based on the opinions of health plan actuaries from eighty of the top medical, dental, pharmacy and vision vendors, which represent over 2 million companies and 100 million individuals.
Posted by Tom Troceen at 01:53 AM
October 26, 2004
RMS Updates U.S. Terrorism Risk Model

Risk Management Solutions (RMS) announced that the latest and most comprehensive view of the evolving terrorism risk facing the U.S. has been incorporated into a new version of the RMS U.S. Terrorism Risk Model.
The model reflects the proliferation of Islamic militants that are motivated and threatening the U.S. with a major, or "macro," terrorist attack during 2005. Risk estimates in the updated RMS model are based on an analysis of current terrorist group capabilities, targeting strategies, counter-terrorism measures, and physical modeling of attack mechanisms.
Posted by Tom Troceen at 02:28 AM
India - Fascinating, Frustrating and Growing
This is the second in a series of articles on the Asia insurance marketplace. The next article in this series will focus on Japan and will appear in an October issue of Insurance Journal.
An ancient Indian parable tells the story of four blind men, who each describe an elephant in different ways. Depending on the part they touch, the beast is variously a wall, a rope, a tree or a snake. The fable fits India well, as no country seems to offer so many contrarieties.
Posted by Tom Troceen at 02:22 AM
Prepare for climate change, insurers warned
The Association of British Insurers has warned that premiums in the home, motor and health insurance markets are set to rise significantly over the next few decades, as the effects of global warming begin to set in.
In a report published this week, written by Andrew Dlugolecki, a former insurance industry executive and academic, the ABI warns its members not to underestimate the effects of climate change on their businesses, advising them to start adapting now.
Posted by Tom Troceen at 02:16 AM
Underwriting Cash Flow Bumps Up P/C Insurers' Assets
The U.S. property/casualty industry reported a 3% increase in total assets during the first six months of 2004, compared with 5.7% during the same time period a year ago. Continuing to drive asset gains were favorable cash positions, driven primarily by solid underwriting cash flow reflecting the stable market conditions in each of the industry's three segments: reinsurance, commercial lines and personal lines.
Posted by Tom Troceen at 02:11 AM
Greenberg to leave Marsh & McLennan
Cherkasky to take over as CEO
Shares of Marsh & McLennan rose to $28.85, a 9 percent jump, in after-hours trading following the announcement.
The company also said Monday that it would announce "significant reforms in the business model" on Tuesday.
Posted by Tom Troceen at 02:09 AM
Aon Becomes Third Major Broker To Cease Contingent Commissions
Completing a transformation of business practices at the "big three" global insurance brokerages, Aon Corp. is eliminating its practice of accepting contingent commission fees from insurers, the second largest U.S. broker said.
"Because trust and client satisfaction are top priorities for all of us at Aon, we are discontinuing a practice that has created enormous controversy and confusion," said Patrick G. Ryan, chairman and chief executive officer of Aon.
Posted by Tom Troceen at 02:07 AM
China Life says 9-mth premiums total $14.7 billion
China Life Insurance Co. Ltd., the mainland's largest life insurer, said on Tuesday its accumulated insurance premiums for the nine months to September totalled 121.9 billion yuan (US$14.7 billion).
The data was unaudited and was prepared using Chinese accounting principles, it said.
Posted by Tom Troceen at 02:04 AM
October 25, 2004
Spitzer Probe May Give Push to National Insurance Regulation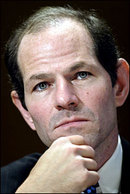 The creation of a U.S. insurance regulator is gaining support in Congress and among consumer groups after New York Attorney General Eliot Spitzer disclosed his probe of improper sales practices.
Spitzer sued New York-based Marsh & McLennan Cos. on Oct. 14 for allegedly arranging fake bids to steer customers to insurers that paid it the highest fees. Insurers, unlike banks and securities firms, lack a single regulator to impose rules, leaving oversight to 50 state commissioners.
Posted by Tom Troceen at 03:45 AM
Insurance company sues Kravitz for $333,850 over toilet overflow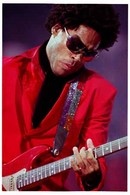 Rocker Lenny Kravitz is being sued for more than $300,000 after accusations he let his toilet overflow into a neighbour's apartment, causing "catastrophic water damage."
The suit, filed in a New York City court, claims a toilet in Kravitz's lavish Manhattan condominium "became blocked, clogged and congested with various materials" on Aug. 1 and that his "negligence and carelessness" were solely to blame.
Posted by Tom Troceen at 03:43 AM
Joke of the week
A casualty actuary priced an automobile "Fire and Theft" policy with an extremely low premium. When asked why it was so cheap, he said, "Who would steal a burnt car?"
Posted by Tom Troceen at 03:40 AM
Alert on 'black hole' in pension schemes
In its annual report to parliament, the Government Actuary revealed many old-style "defined benefit" (DB) schemes are technically insolvent and companies are having to dig deep to bail them out.
The Government Actuary reported that of 51 DB pension schemes analysed last year, 29 did not have sufficient assets to meet their liabilities, and 20 had more than 10% less in assets than liabilities.
There is $4.4 billion in the 150 or so DB funds in New Zealand, so there could easily be over 60 schemes with more than a 10% mis-match between liabilities and assets.
Posted by Tom Troceen at 03:37 AM
Quake is deadliest in Japan since 1995
Rescue workers airlifted residents out of isolated villages and sifted through wreckage for earthquake survivors yesterday, a day after a series of strong temblors hit northwest Japan, killing at least 21 people and injuring more than 1,500.
Dozens of quakes and tremors Saturday evening, the first and strongest measuring magnitude 6.8, rocked a largely rural area centered around the town of Ojiya, about 160 miles northwest of Tokyo. As smaller aftershocks continued to jolt the area yesterday, Japan's Self-Defense Forces launched rescue operations, helicoptering out dozens of people from villages that had been cut off by damaged roads and bridges.
Posted by Tom Troceen at 03:34 AM
For the actuary that has it all . . . but can't seem to organize it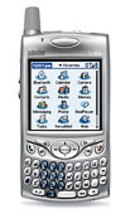 PalmOne this week is announcing the Treo 650, a hybrid PDA/cell-phone device that addresses many of the shortcomings of its hugely popular predecessor, the Treo 600.Read more about the Treo 600 and the features that will help keep you organized.


Posted by Tom Troceen at 03:31 AM
China: Insurance firms allowed to directly invest in stock
China's insurance regulator has allowed the country's insurance companies to invest the equivalent of up to 5 percent of their assets directly into the stock market, a measure long expected by the market.
The China Insurance Regulatory Commission (CIRC) said that insurers can directly purchase stocks, convertible bonds and other instrumnts.
Posted by Tom Troceen at 03:28 AM
California official grills insurers
Insurance Commissioner John Garamendi sat insurance companies on the hot seat yesterday, asking them if they can do better when establishing how much coverage a home gets.
At an investigatory hearing in San Diego, the state's insurance regulator heard seven hours of testimony focused on "underinsurance" – a complaint from last October's fire victims who say their policies didn't pay enough to rebuild their homes.
Posted by Tom Troceen at 03:26 AM
Insurance Scandal Touches S.C.
An unfolding scandal involving some of the biggest names in the insurance industry has claimed one victim in South Carolina, and there could be others.
A high-profile civil suit spearheaded by the New York Attorney General's office against Marsh & McLennan, the world's top insurance broker, prominently mentioned the Greenville school system in outlining a host of questionable and illicit industry practices.
Posted by Tom Troceen at 03:25 AM
OB-GYNs struggle with rising insurance rates
Rates are increasing so sharply that some doctors are quitting or cutting back their practices.
If the malpractice system isn't changed soon in some form, the state could be headed for crisis, according to Dr. Edward Morris and other doctors and hospital administrators who recently sat down... for a roundtable discussion.
Posted by Tom Troceen at 03:24 AM
October 22, 2004
Revisiting An Offshore Operations Discussion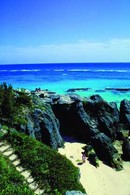 Much like a few ill-fated flights that have crossed the path of the mysterious Bermuda Triangle, some offshore operations have disappeared without a trace. For others though, it's been fun in the sun while sipping tropical drinks from bamboo glasses with mini umbrellas.
The January 2001 edition of The Actuary newsletter ran a panel discussion titled "Actuaries discuss reasons for growth of offshore operations." There have been major changes in the offshore market in the last three years. New faces have appeared and then disappeared. Major players have become minor players. Business plans have changed.
What has gone on recently?
Posted by Tom Troceen at 02:10 PM
The day Hardie's sums didn't add up
The MRCF got new advice from actuarial firm Trowbridge pointing to a $100million gap in expected liabilities based on claims already made, and a further study that showed the foundation would run out of money for future victims in less than 10 years, rather than the projected 20-year benchmark.
Posted by Tom Troceen at 02:03 PM
Evaluating Overcharges: Should Your Company Pursue Claims Against Brokers and Carriers?
The recent suit by New York Attorney General Eliot Spitzer alleging price-fixing and deceptive practices by broker Marsh McLennan and major insurers is prompting many corporate policyholders to examine whether they too are being overcharged. While this can often be determined without too much trouble, it brings up a more complicated question:
Should a wronged company risk enormous expense and time in pursuing claims against brokers and insurers when the outcome and collectibility of judgments are uncertain?
Posted by Tom Troceen at 01:59 PM
Put all pension assets into bonds – UK actuaries
A paper prepared for the Institute of Actuaries says the optimal policy for defined benefit pension schemes is to fully fund liabilities and invest all assets in low-risk bonds.
"For a credit-worthy employer, where there are no informational asymmetries, and where there is a appropriate governance, the optimal pension policy is to fully (or over) fund the pension liabilities and to invest all assets in low risk bonds," the paper, to be presented to the institute on October 25, states.
Posted by Tom Troceen at 01:56 PM
Oil Rises to Record as China's Growth Expected to Boost Demand
Crude oil futures rose to a record $55.45 a barrel in New York after a report that the Chinese economy grew more than expected. Oil's rally lifted heating oil to a record and natural gas to a 20-month high.
China last year surpassed Japan as the world's second- largest oil consumer after the U.S., because of a surging economy. Chinese oil use is expected to jump 15 percent to 6.3 million barrels a day this year, the International Energy Agency said.
Posted by Tom Troceen at 01:54 PM
Spitzer launches music industry probe
Eliot Spitzer, fresh from rocking the insurance industry, has now asked the music business to uncover the secrets behind how radio stations decide what records they play.
EMI today confirmed that the New York State Attorney General had served it with a subpoena and was investigating the way in which the major record labels use middlemen to gain airtime with New York's broadcasters.
Posted by Tom Troceen at 02:40 AM
iPods and Calculated Risk team up to make a little money

The Web site www.FreeiPods.com has given away close to 5,000 free iPods to people who sign up for Web site referrals. The concept behind the Web site follows a two-step process: Users must first complete an offer, and then refer five more friends who also carry out an offer. So, how do they make money?

Gratis Internet, the company that runs the show, turns a profit by predicting how many people will complete the offer vs. the ones who don't fulfill all of the requirements. Actuaries may not have tapped into this market yet, but the actuarial inspiration is all there. Gratis Internet's profits are based on a simple formula, each offer that is signed up for earns the company, say 12 dollars; that same person refers 5 friends. The probability that all five of those friends complete the deal is, well . . . not promising. This margin of error is enough to turn a profit and send out ipod after ipod.

The company has delivered more than $1 million worth of iPods since the beginning of June, when the Web site was created. Examples of offers include signing up for a credit card or registering for a free trial with Blockbuster Video. After completing the two steps, users can get a free iPod or a $250 gift certificate.

You can check out how the site works at www.FreeiPods.com

Posted by Tom Troceen at 02:00 AM
Alea Group Names Thomas A. Weidman Group Chief Actuary
Alea Group Holdings (Bermuda) Ltd., the global specialty insurance and reinsurance company, announced today that it appointed Thomas A. Weidman, FCAS, MAAA, as Group Chief Actuary.

"Alea has built an excellent reputation for disciplined underwriting and actuarial practices," said Mark Ricciardelli, President and Chief Executive Officer of Alea Group. "Today, we are further strengthening these technical functions with the addition of Tom Weidman to our executive team. Tom will be charged with further developing our group-wide pricing and reserving policies and ensuring that we apply industry best practices to these critical functions."

Posted by Tom Troceen at 01:36 AM
States, D.C. Join In Insurer Probes
Insurance commissioners nationwide, including those from Virginia, Maryland and the District, waded into the growing industry scandal yesterday, holding a teleconference to coordinate the investigation and regulation of the way carriers reward brokers for sending them business.

California Insurance Commissioner John Garamendi also unveiled regulations that make clear brokers may not steer contracts to particular insurance companies for these so-called "contingent commissions."

Posted by Tom Troceen at 01:32 AM
Greenspan - What, Me Worry?
Not much seems to trouble Federal Reserve Chairman Alan Greenspan these days -- not oil at more than $50 a barrel, record levels of consumer debt, nor a possible U.S. housing bubble.

The Fed chief has gone to great lengths in speeches in the past few days to soothe financial market concerns about some of the most pressing worries facing the U.S. economy.

Posted by Tom Troceen at 01:29 AM
Study: Traffic Boosts Heart Attack Risk
Does heavy traffic make you feel all sweaty and tight in the chest? It could be more than road rage: It could be a heart attack.

People prone to a heart attack face triple their usual risk as a result of traffic, whether they are in cars, on bicycles or on mass transit, according to a German study. A German study finds that heavy traffic can triple the risk of a heart attack. The researchers put most of the blame on polluted air.

Posted by Tom Troceen at 01:23 AM
October 20, 2004
Liberty Mutual Comments on Subpoena from New York Attorney General Eliot Spitzer
In response to inquiries from policyholders, employees, investors and the media, Liberty Mutual Group issued the following statement today:
The New York Attorney General has subpoenaed Liberty Mutual as part of an ongoing, industry-wide investigation of sales practices. Liberty Mutual has not been named or referenced in any lawsuits stemming from the investigation.

As the sixth largest property and casualty insurer in the United States, it is entirely to be expected that we would be asked about our sales practices. Concurrent with our response and cooperation with the inquiry, we are conducting our own internal review of the matter and have found no evidence of bid rigging or other illegal practices.
Posted by Tom Troceen at 05:50 PM
US ELECTION: Policy Memo: Kerry's Social Security Attacks

It Is Wrong To Assign Numbers To A Particular Proposal That President Bush Has Not Endorsed. The President has not put forth a specific proposal but has advanced a conceptual approach to strengthening Social Security. The concept is to allow young workers to voluntarily set aside a small portion of their payroll taxes in a personal retirement account in Social Security.
Kerry Fabricated The $2 Trillion Figure For The Costs Of Personal Retirement Accounts. This figure is nowhere to be found in the 2004 Economic Report of the President, the Congressional Budget Office's analysis on Model #2 from the President's commission, or in analysis from the non-partisan actuaries of the Social Security Administration (SSA).
Posted by Tom Troceen at 01:39 AM
Candidates make questionable claims
President Bush accused Sen. John Kerry on Tuesday of playing "the politics of fear" by seeking to inflame voter anxieties that Bush will ruin Social Security and restore the military draft if he's re-elected.
Campaigning in Florida, the president assured voters that he wouldn't dismantle Social Security or revive the draft, while Kerry, in Wilkes-Barre, Pa., tore anew into Bush's promise to partially privatize Social Security.
With just two weeks until Election Day, Bush and Kerry are trying to swat down false accusations from each other while hurling questionable charges. In the process, each has mischaracterized the other's views.
Posted by Tom Troceen at 01:32 AM
So what's the ruckus about?
The complete text of New York Attorney General Eliot Spitzer's complaint against Marsh & McLennan Companies Inc. and Marsh Inc. can be found online at http://access.adobe.com/perl/convertPDF.pl?url=http://www.oag.state.ny.us/press/2004/oct/oct14a_04_attach1.pdf?OpenElement.
Posted by Tom Troceen at 01:28 AM
Reinsurance stocks likely to be under pressure
Analyst Matthias Reschke of JP Morgan says that the performance of reinsurance stocks is likely to be under pressure in the near term due to Mr. Eliot Spitzer's lawsuit against Marsh & McLennan in connection with price-fixing.
Posted by Tom Troceen at 01:25 AM
Italy bars insurers from using shared market data
Italy's antitrust authority said on Tuesday it had found that several insurers had threatened life insurance competition by relying on the same firm for market data and ordered them to stop doing so.
A nearly year-long investigation found that the information on an industry database regarding distribution channels, sales conditions, costs to clients and other information was used by the insurers themselves but was not made available to consumers, the authority said in a statement.
Posted by Tom Troceen at 01:22 AM
SEC asks GM, Ford about pension plans
General Motors Corp. and Ford Motor Co. said Tuesday that the Securities and Exchange Commission has asked them to provide information on their pension and retiree health care plans as part of an inquiry into how companies prepare estimates used to calculate pension costs.
The acknowledgments by the nation's two largest automakers came a day after Delphi Corp., the world's largest automotive supplier, disclosed in a regulatory filing that the SEC had requested documents on its accounting related to pensions and retiree health benefits, which can affect the bottom line.
Posted by Tom Troceen at 01:19 AM
1.7 million veterans lack health insurance, study finds
Nearly 1.7 million military veterans lacked health insurance or access to government care in 2003, an increase of 235,000 since 2000, Harvard Medical School researchers reported Tuesday.
Because of their age, nearly all World War II and Korean War veterans were covered by Medicare in 2003. But nearly 700,000 Vietnam-era veterans and 1 million veterans who served at other times were uninsured, according to Physicians for a National Health Program, which advocates national health insurance.
Posted by Tom Troceen at 01:17 AM
October 19, 2004
Cadillac EXT named auto most likely stolen: Who would have thought?

The Cadillac Escalade EXT, a $53,000 chrome-trimmed luxury pickup with leather bucket seats, a seven-speaker stereo system with satellite radio and a global tracking system, is the vehicle most targeted by thieves, a study by the insurance industry found.
It's the second year in a row that an Escalade has been at the top of the list, which was released today by the Insurance Institute for Highway Safety. The Escalade sport utility vehicle topped last year's list; this year, that SUV is third.
Posted by Tom Troceen at 04:21 PM
Insurance Probe Widens as Investors Flee
The New York attorney general's nascent but expanding probe into bid-rigging on Tuesday threatened to envelop the entire U.S. insurance industry, unnerving investors unsure how far Eliot Spitzer might go.
Shares of U.S. insurance and HMO companies comprised most of the biggest decliners on the New York Stock Exchange, as it became evident Spitzer's investigation has moved beyond property and casualty insurers and brokers, and now also covers life and medical insurers.
Posted by Tom Troceen at 03:03 PM
Actuaries 'failing' work pensions

Actuaries have been accused by leading members of their own profession of failing workplace pension savers, the Financial Times has reported.
Posted by Tom Troceen at 03:31 AM
Just so you know it's out there
The Encyclopedia of Actuarial Science presents a timely and comprehensive body of knowledge designed to serve as an essential reference for the actuarial profession and all related business and financial activities, as well as researchers and students in actuarial science and related areas. Drawing on the experience of leading international editors and authors from industry and academic research, the encyclopedia provides an authoritative exposition of both quantitative methods and practical aspects of actuarial science and insurance.
Posted by Tom Troceen at 03:29 AM
Insurers will tap catastrophe fund
Insurers are expected to drain $3 billion from the state's Hurricane Catastrophe Fund, about half of its cash, Florida Chief Financial Officer Tom Gallagher said Monday.
The money will be used to help pay an estimated $23.6 billion in damage from four hurricanes that struck Florida this year.
Posted by Tom Troceen at 03:24 AM
What's Hot? What's Not?
Whether you choose to see the glass as half full, half empty or just right, it's safe to assume that most of us agree that the economy is ever-changing, and with that change comes the need to market oneself better and differently.
Posted by Tom Troceen at 03:20 AM
So you want to work overseas
Actuarial skills do travel well—there is no doubt about it. However, the current job market is tight in many countries around the world and it is no longer as easy to sell your actuarial skills overseas. So, where do you start and what do you need to know?
Posted by Tom Troceen at 03:17 AM
Attix5 gets actuaries back in the swing after a crash
When Southern African Quantum Consultants & Actuaries, a majority black owned and managed, professional consultancy firm of independent employee benefit consultants and actuaries, experienced a server failure, the company could have succumbed to the loss of its data very quickly.
Experience shows that the vast majority of companies do not survive a massive loss of critical information, be it caused by a system crash, software failure, human error or hardware problems. Krish Ramiah, divisional director - administration and systems at SAQ, said the problem was caused by a hardware failure.
Posted by Tom Troceen at 03:10 AM
Jeremy Warner's Outlook: Spitzer strictures spell insurance shake-up
The insurance team at JP Morgan will be feeling particularly pleased with itself this week. As far back as last January the investment bank's US analysts warned that contingent commissions, or "placement service agreements", were going to become a big issue for the industry in 2004. "Although the often undisclosed contingent commissions are legal, recent trends within the regulation of financial institutions suggest that such arrangements could well be prohibited, or significantly modified", they said in what has turned out to be a remarkably prescient circular.
Posted by Tom Troceen at 03:09 AM
October 18, 2004
Lawyers Clash in 2nd WTC
Lawyers in the second World Trade Center insurance trial clashed during opening statements in federal court Monday over the relevance of a boilerplate policy that defines the 2001 terrorist attack as one event.
Posted by Tom Troceen at 09:58 PM
Insurance scandal spreads to Britain
The UK regulator for the insurance industry has said it attempted to launch investigations into several of its member firms earlier this year, after receiving complaints about "contingent commissions" paid between brokers and underwriters - now the subject of a major inquiry by the New York attorney general, Eliot Spitzer.
Posted by Tom Troceen at 09:57 PM
Life Insurers Get Taste of Spitzer Probe

For those in the life insurance industry who thought they could sit on the sidelines and watch New York Attorney General Eliot Spitzer go after some big property/casualty heavyweights, think again.
According to reports on Friday, MetLife and other group life insurers are part of Spitzer's crackdown in the insurance industry.
Posted by Tom Troceen at 04:05 AM
Joke of the week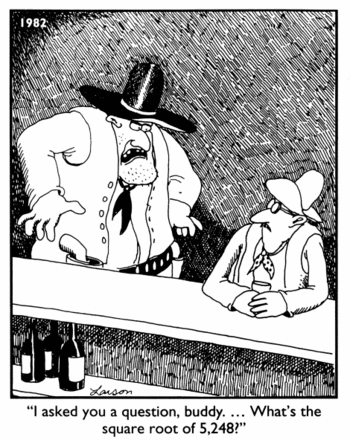 Posted by Tom Troceen at 03:56 AM
Health care comes under microscope: State, federal scrutiny on the rise throughout industry
The health-care industry's strong financial recovery is coming at a price in the form of patient outrage and added regulatory scrutiny and enforcement. Lawsuits and federal crackdowns are mounting as sales and profits leap for insurers, hospitals, drugmakers and other health-care firms, officials say. That includes prosecution of Medicare fraud, for which almost all health-care companies, with the exception of insurers, could be hit with some type of a claim.
Posted by Tom Troceen at 03:36 AM
Axa withdraws bid for Asia Pacific unit
Axa SA withdrew its $2.5 billion offer for the 48 percent of Axa Asia Pacific Holdings Ltd. it doesn't own after the target's directors rejected the bid as too low.
Posted by Tom Troceen at 03:34 AM
Chronic Disease Mangement
Joanne Alder, David Mirkin, and Rob Parke examine some ways of assessing the cost-effectiveness of disease management programmes and draw some conclusions from the US experience.
In the US system, a major criterion for DM programmes is that they have the potential to demonstrate financial savings for the ultimate healthcare payers, whether that be insurers, employers, or the state. Savings are based on a simple principle: if the savings from decreased use of medical care are greater than the costs of running the programme, the programme has generated a positive return on investment (ROI).
Posted by Tom Troceen at 03:32 AM
SEC Probes Six Companies on Pension, Benefit Accounting
The Securities and Exchange Commission is investigating whether six large companies could have manipulated earnings by using certain assumptions to calculate liabilities and costs for pensions and retiree health benefits, Monday's Wall Street Journal reported.
Posted by Tom Troceen at 03:25 AM
Google your hard drive

Google brought the simplicity of its popular Internet search engine to the computer desktop last week, releasing software that allows people to use its home page to search their hard drives for documents, e-mail messages and other hard-to-find files.
Go to Google's website to learn more (http://desktop.google.com).
Posted by Tom Troceen at 03:23 AM
Insurance 'first family' under fire
The question of blood ties in boardrooms arose last week after New York State Attorney General Eliot Spitzer accused insurance firms run by CEOs from the same family of taking part in a widespread bid-rigging scheme.
Spitzer's latest investigation touches three of the insurance industry's most powerful companies: American International Group (AIG), Marsh & McLennan (MMC) and Ace (ACE). Each is run by a Greenberg, the reigning "first family" of the insurance world.
Posted by Tom Troceen at 03:18 AM
October 17, 2004
Global warming and insurance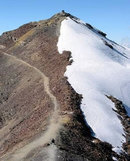 The world's second-largest reinsurer Swiss Re warned on Wednesday that the economic costs of natural disasters, aggravated by global warming, are threatening to spiral out of control and could double to $150 billion (82 billion pounds) a year in 10 years. This file photo shows the world's highest ski slope, located in the Bolivian Andes, where scientists say the ice cap that attracts hundreds of tourists each year will disappear in less than five years, likely due to global warming.
The majority of actuaries work within the financial services sector, where they are 'making financial sense of the future', concerned with medium- to long-term financial problems. Climate change will have a definite effect on the work of actuaries. Their work in insurance companies, pension funds, or the banking and investment sectors gives them a crucial role in the central dilemma of whether to pursue adaptation to climate change or mitigation.
On a ten-year view, the frequency of weather disasters has tripled since the 1960s and insured losses have risen ten-fold, according to Munich Re, the world's largest reinsurer.
"There is clear evidence that the climate is changing in a way that makes future predictions much more problematic and inexact," RICS says. "And in recent years there has been an increasing number of properties inundated for the first time."
Louis Perroy discusses the phenomenon of climate change and its effect on actuaries

Another article on the issue, and another.
Posted by Tom Troceen at 02:38 AM
October 15, 2004
Hagerty to Write Lowriders

They scrape the pavement with ground-effects bodywork, shake side-to-side, and feature the fanciest air ride suspension systems on the market. These amazing cars, known as lowriders, are a fast-growing segment of the collector car hobby. Traverse City, Mich.-based Hagerty Insurance announced it has added two categories of lowriders to the list of customized and collectible vehicles it insures.
Posted by Tom Troceen at 02:37 AM
Quote of the week
"It is difficult to say what truth is, but sometimes so easy to recognize a falsehood."

                -Albert Einstein
Posted by Tom Troceen at 02:31 AM
Judge Throws Out Holocaust Insurance Suits
A U.S. judge on Thursday threw out 20 separate class action and individual lawsuits against an Italian insurance company for failing to pay benefits to Holocaust victims and surviving family members.
Posted by Tom Troceen at 02:18 AM
US insurance sector corrupt, says Spitzer
Eliot Spitzer, the battling New York attorney general who took on Wall Street, yesterday turned his sights on the insurance industry, accusing it of widespread corruption.
The allegations were made in a lawsuit filed against the largest insurance broker in the United States, Marsh & McLennan. The suit also names some of the biggest insurers, including Chubb, American International Group, ACE, Hartford Financial Services and Munich Re, and Mr Spitzer said separate civil or criminal actions could be pursued against each of them.
Posted by Tom Troceen at 02:16 AM
N.J. Plastic Surgeon Indicted for Third Time on Insurance Fraud Charges
New Jersey Attorney General Peter Harvey announced that An Essex County-based board-certified plastic surgeon has been indicted by the Division of Criminal Justice - Office of the Insurance Fraud Prosecutor for a third time on charges that the doctor fraudulently obtained tens-of-thousands of dollars in disability insurance payments when he was not disabled.
Posted by Tom Troceen at 01:44 AM
October 14, 2004
Unemployment Rate Low For Insurance Industry
Copyright 2004 The National Underwriter Company
Claims Magazine
October 2004
REPORTER'S NOTEBOOK; Pg. 7
107 words
In March of this year, the insurance industry had an unemployment rate of 4.1 percent. That tied with June of 2002 for a five-year high. In August, the last month for which Bureau of Labor Statistics' data had been compiled at press time, unemployment among insurance personnel was down to 2.0. For the same month, the unemployment rate for all United States industries was 5.4 percent.
The unemployment rate counts only those who have been employed in the industry, and currently are searching for work. Recent graduates seeking employment as underwriters, claim adjusters, or customer service representatives are not included.
October 14, 2004
Posted by Tom Troceen at 10:48 PM
Janet Frank Promoted to Executive Vice President for CNA North America Field Operations
Before joining CNA in 2001, Ms. Frank served as vice president of Underwriting, Financial and Actuarial, and Underwriting Services at the St. Paul Companies. She began her career with Reliance Insurance, holding various positions before joining Chubb Group of Insurance Companies as a multi-line underwriter, then commercial underwriting manager. She later worked as a business manager, product executive, and field vice president at Fireman's Fund, followed by a regional president role in the St. Paul Companies. Ms. Frank earned her MBA from the University of Denver's Daniels School of Business and recently completed an executive leadership development program at the Wharton School of Business.
Posted by Tom Troceen at 10:42 PM
Google Introduces Search Program for Hard Drives
Google Inc. on Thursday became the first tech heavyweight to tackle the daunting task of uncluttering computers, introducing a program that quickly scours hard drives for documents, e-mails, instant messages and past Web searches.
With the free desktop program, Google hopes to build upon the popularity of its Internet-leading search engine and become even more indispensable to the millions of people who entrust the Mountain View-based company to find virtually anything online.
Posted by Tom Troceen at 10:13 PM
Spitzer Sues Marsh & McLenna, AIG and Others Alleging Brokers Are Taking Payoffs From Cos.
New York Attorney General Eliot Spitzer sued insurance giants Marsh & McLennan, American International Group and several others Thursday, alleging policy brokers have been taking payoffs from insurance companies to steer corporate clients their way rather than get the best prices, as they are required.
Two insurance company executives were expected to plead guilty to participating in the illegal conduct and are expected to testify in future cases, Spitzer said in announcing the broader investigation into whether brokers and companies violated fraud and antitrust laws and regulations.
Posted by Tom Troceen at 02:52 PM
Reforms buffer insurers' losses; Hurricane lessons have come into play since Andrew in '92
More than one out of every five homes in Florida have been damaged by this year's hurricanes, according to the institute. Four of the 10 costliest hurricanes in U.S. history hit in a span of six weeks, the institute said.
Despite the staggering numbers, the Florida insurance industry -- and State Farm -- stand firm financially.
Posted by Tom Troceen at 02:45 PM
Ted Kennedy: The conservative senator from Massachusetts

CNN, CNBC, BBC, MSNBC and the list goes on . . . (excluding Fox News), all maintain that it's a decisive victory for Kerry in last nights debate. Is this any shock when you look at their roster of pundits for the night: Kerry's daughters, Ron Reagan (pundit/weather man/copy boy), Bill Maher, Kerry campaign strategists, yadda, yadda, yadda. The only true way to get fair news, (not even FNN) is to do the research yourself and align it with your interests and values. With that said, here is the full transcript of the ASU presidential debate, complements of CNN.
Posted by Tom Troceen at 02:02 AM
Stock Insurers Would Gain Long-Sought Tax Relief In Bill
Stock life insurers would gain a major legislative victory and substantive tax savings through a provision added to business tax legislation that Congress was seen as passing before it recessed.
Sources say the provision's passage is expected to lead to a major merger and acquisition activity in the stock life industry as companies seek to take advantage of the 2-year window to escape a tax triggered only by a change in control.
Posted by Tom Troceen at 01:58 AM
Former Tyco Executives Sue Insurer for Legal Fees
Two former top executives of Tyco International Ltd. (TYC) have sued to force an insurance company to pay their legal bills as they face a retrial in January on charges of looting the conglomerate of $600 million.
Former Tyco Chief Executive Dennis Kozlowski and Mark Swartz, the company's one-time chief financial officer, asked a court to direct Twin City Fire Insurance to pay legal bills that they claim have surpassed $25 million.
Posted by Tom Troceen at 01:55 AM
AmSouth to pay $50 million in security noncompliance settlements
The matter initially arose out of a fraudulent note scheme committed by two bank customers, Louis Hamric and Victor Nance, but was subsequently expanded to include certain other specific matters, including AmSouth's general policies and procedures for Bank Secrecy Act compliance.
AmSouth has also entered into a cease and desist order with the Federal Reserve and the Alabama Department of Banking, and an order with FinCEN relating to deficiencies in AmSouth's compliance with the Bank Secrecy Act.
Posted by Tom Troceen at 01:54 AM
TRIA Extension Uncertain, Insurers Advised to Prepare
Insurers doing business in urban areas need to examine their business plans to make sure they understand how both the federal Terrorism Risk Insurance Act (TRIA) and unfair discrimination law could affect their business, according to the Urban Insurance Partners Institute (UIPI).
Posted by Tom Troceen at 01:52 AM
Kerry not being straight about Social Security, Bush has a plan
Anyone familiar with Social security actuarial tables knows there is an unfunded deficit of trillions of dollars. The "lockbox" is fiction; just government IOUs to itself, payable by future taxpayers. No actual assets back up these promises.
John Kerry says he will not raise the retirement age, cut benefits or privatize. That leaves two options; massive, jobs-destroying tax increases or complete collapse of the system.
Posted by Tom Troceen at 01:02 AM
Aon Study Shows Insurance Rates for Hospital Professionals and Physicians May Slow in 2005
"This year's analysis reinforces our findings in prior studies that the driving factor underlying the continued increase in the cost of hospital and physician professional liability is escalating claim sizes," said Theresa Bourdon, managing director and actuary, Aon Actuarial and Analytics Practice. "While the number of claims per bed appears to have stabilized in recent years, there is no indication that claimant monetary demands are leveling off."
Posted by Tom Troceen at 01:02 AM
Bush Truths, Krugman Lies
Paul Krugman's New York Times column Tuesday is nothing more than a list of things he thinks George W. Bush will say in the final presidential debate tonight against John Kerry. Krugman calls all these things "lies or distortions." In fact, they are perfectly true. Krugman's column amounts to — literally — a cheat-sheet for Kerry, to help him counter Bush truths with Krugman lies.
Posted by Tom Troceen at 12:53 AM
October 13, 2004
Jury chosen for World Trade Center insurance trial
A jury was chosen in Manhattan federal court on Tuesday for the second World Trade Center insurance trial.
A separate jury ruled earlier this year that the two planes that hit the twin towers on Sept. 11, 2001, constituted one event under contract language that affected 13 insurers.
Posted by Tom Troceen at 03:18 PM
IIABA: Panel Debates Presidential Candidates' Value To Insurer Interests

Although the chief executive officers of five major insurers readily agreed on the pressing need for tort and asbestos reform and the extension of the federal terrorism backstop, when it came to which president could best pull those efforts off, their opinions diverged.
Posted by Tom Troceen at 03:23 AM
India, China hog the limelight in insurance: Study
Emerging markets led by India and China will be at the frontier of insurance in the 21st century, according to the latest study by research agency Swiss Re. Non-life premiums collected in emerging markets are expected to double from 123 billion dollars in 2003 to around 250 billion dollars by 2014, at constant prices.
Life premiums will increase even faster from 188 billion dollars to 450 billion dollars over the same period.
Posted by Tom Troceen at 03:20 AM
Details Matter: A Closer Look at Senator Kerry's Health Care Plan
The employer premium rebate pro­posal would no doubt appeal to some major employers and health insurance executives. They would have an opportunity to off-load the high costs of high-risk enrollees onto the taxpayers.
In other words, the proposal would be an engine of major cost shifting. Jeffrey Petertil, an independent consulting actuary, says that the pro­posal would make insurance premiums more "pre­dictable," but it would be costly and would "supplant" the reinsurance market, "so it is a big­ger step toward national health insurance than may be evident from a quick read of the idea." In any case, billions of dollars of additional cost shift­ing in the health care sector would not add one cent of value to patient care.
Posted by Tom Troceen at 03:13 AM
Medical liability costs seen rising 8%
Aon, the second-largest insurance broker, surveys hospitals each year to gauge how much they spend to settle medical malpractice lawsuits. The report helps hospitals know how much money to set aside annually to cover the cost of suits and how much insurance to buy to cover the biggest losses.
Posted by Tom Troceen at 03:10 AM
October 12, 2004
Second WTC insurance trial to begin
World Trade Center leaseholder Larry Silverstein suffered a financial blow earlier this year when a federal jury ruled that for insurance purposes, the planes hitting the twin towers on Sept. 11, 2001, constituted one event — not two.
Posted by Tom Troceen at 11:53 AM
Dude, what's wrong with your Dell?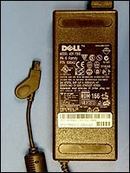 Dell Inc. is recalling about 4.4 million power adapters for some of its laptop computers because of a risk of overheating, which could lead to a fire or electrical shock, the computer manufacturer said Friday.
Customers can also contact Dell at 1-800-418-8590 from 9 a.m. to 6 p.m. CT Monday through Friday, or consult Dell's Web site.
Posted by Tom Troceen at 03:20 AM
American Safety Insurance Holdings, Ltd. Reports Completion of Actuarial Reserve Evaluation
American Safety Insurance Holdings, Ltd. (NYSE: ASI - News) today reported the completion of its previously announced actuarial reserve evaluation for its excess and surplus lines business. The review was commenced as a result of adverse loss development from a small segment of its excess and surplus business during the second quarter of 2004 and management's concern that existing reserves for this business line might not be adequate.
Posted by Tom Troceen at 03:13 AM
British insurer Royal & SunAlliance to move 1,100 jobs to India
British insurer Royal & SunAlliance said Monday it plans to transfer more than 1,100 jobs to India over the next few years in a bid to cut costs.
The company, Britain's second-largest general insurer, said it expected to save some 10 million pounds ($22.5 million Cdn) a year by switching call centre and customer service work to India's high-tech city of Bangalore.
Posted by Tom Troceen at 03:09 AM
TRIA Extension Bill On Fast Track In House Passage likely this week, but prospects for quick Senate approval are less certain
Legislation extending the Terrorism Risk Insurance Act for two years-until Dec. 31, 2007-sailed through the House Financial Services Committee, and House floor action is expected this week.
The legislation was reported out on a voice vote after two Democrats withdrew an amendment that would have provided a "soft landing"-that is, extend the legislation into 2008 for all one-year contracts entered into in 2007.
Posted by Tom Troceen at 03:07 AM
Louisiana Homeowners High-risk Insurance Pool To See Nearly 27% Rate Hike
A 26.9% increase in homeowners insurance rates was approved by the Louisiana Insurance Rating Commission for Louisiana Citizens Property Insurance Corp., operator of the state's high-risk property insurance pool, a spokeswoman for the Louisiana Department of Insurance said.
The insurance department spokeswoman, Amy Whittington, said the increase would take effect Jan. 1, 2005. The rate revision already was on the agenda and wasn't in response to Hurricane Ivan recently impacting the state, she said.
Posted by Tom Troceen at 03:06 AM
Bill On Life Insurance Sales To Military Now Awaits Senate Action
The U.S. House of Representatives has passed a bill banning the sale of contractual mutual funds on military bases, but as the Senate is already past its target adjournment date of Oct. 1, the bill's proponents fear the measure won't move forward until Congress reconvenes after the November election.
Posted by Tom Troceen at 03:04 AM
KPMG Poll Captures Opinion On The Industry's State
Confidence in insurers' ability to increase margins and grow premiums slipped over last year, according to a poll of approximately 140 attendees at the 16th annual conference sponsored by KPMG LLP.
During the instant poll conducted electronically at the meeting, none of the attendees who responded to a question about the industry's ability to increase margins said that ability was strong. A total of 65.3% called it moderate, while 34.7% said it was weak.
Posted by Tom Troceen at 03:02 AM
October 11, 2004
Insurance industry facing lawsuits, restitution
For a century, it was standard practice at many American insurance companies: When it came to burial insurance, blacks were charged more than whites for the same coverage.
The policies were small, paying out just enough for a modest funeral, but millions of them were sold, many to poor black families in the South. Now, the industry is being called to account.
Posted by Tom Troceen at 10:24 PM
Insurance specialists keep reality TV genre alive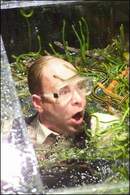 Jon Paulsen was one of millions of TV viewers watching as contestants on the NBC reality show "Fear Factor" went bobbing in a vat of lard for cow tongues. But gross-out entertainment wasn't the reason why Paulsen stared as the scantily clad competitors dipped their heads into the gooey, melted animal fat to grab the cow tongues with their teeth, then handed them off by mouth to their fellow competitors.
Paulsen is chief underwriting officer of the entertainment division at the St. Paul Travelers Companies Inc., which insures "Fear Factor" and several other popular reality shows.
Posted by Tom Troceen at 03:01 AM
Joke of the week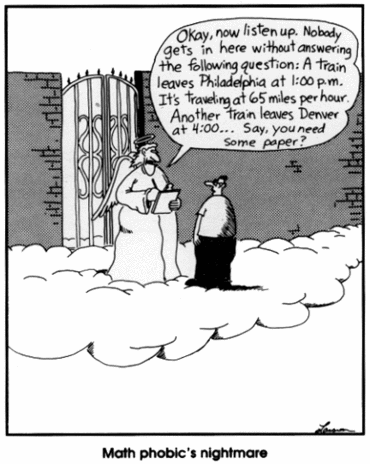 Posted by Tom Troceen at 02:46 AM
Wanna move to the big apple?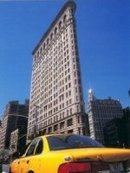 A New York group is seeking actuarial students with reinsurance experience and 4 to 6 exams. If you meet these criteria you could be livin' large in New York with a Base salary and bonus to $100K.
Apply for job# 15212 with D.W. Simpson.
Posted by Tom Troceen at 02:43 AM
Insurer Urges Vulnerable Populations To Seek Flu Vaccination
Empire Blue Cross Blue Shield has announced that it will cover FluMist(TM) nasal spray flu vaccine this season to ensure that all of its members have access to flu vaccinations this fall and winter, following the announcement of a shortage of injectable vaccine.
"Contracting influenza is more serious for some populations than others, but is something we all would like to avoid," said Alan Sokolow, M.D., Empire's Chief Medical Officer, "Empire has elected to provide coverage for FluMist to assure that everyone has access to a vaccination to prevent the flu."
Posted by Tom Troceen at 02:28 AM
Tower Group lowers IPO amount to 13 mln shares
Tower Group Inc., which provides property and casualty insurance to small and mid-sized businesses and individuals in New York, lowered the amount of shares for its planned initial public offering to 13 million from 13.5 million.
Posted by Tom Troceen at 02:24 AM
Japanese insurers to take typhoon hit
The damage will soon show up in casualty insurers' earnings on both sides of the Pacific, as 2004 has proved a banner year for both hurricanes and typhoons, as big storms are called in Asia. Ma-on, the region's eighth typhoon of the season struck Tokyo over the weekend and bashed other parts of the Japanese archipelago with heavy rain and 100-mph winds.
Posted by Tom Troceen at 02:20 AM
October 08, 2004
A little mental floss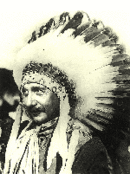 People talk about the smart kids and say how they'll grow up to be the next Einstein, and we apply this phrase as just another genius. We often forget the many sides of this textbook renaissance man. Take a little time to inspire your creative side with this well-documented history of Einstein site, provided by The Center for History of Physics.
Posted by Tom Troceen at 02:48 AM
1st "wedding odds" insurance appears in Shanghai
Shanghai insurance companies have launched a new service financially protecting the bride and groom against accidents at their wedding. The"wedding odds" insurance was launched by Shanghai Association of Wedding and Ceremony Industry and China Ping'an Insurance Company during the week-long National Day holiday, whichbegan Oct. 1.
Posted by Tom Troceen at 02:48 AM
Quote of the week
"It's not that I'm so smart , it's just that I stay with problems longer ."

                -Albert Einstein
Posted by Tom Troceen at 02:47 AM
SEC probes Converium over possible insider dealing
Swiss reinsurer Converium has confirmed in a regulatory filing that it is facing a probe by the U.S. Securities and Exchange Commission into possible insider trading of its stock ahead of a profit warning in July.
Posted by Tom Troceen at 02:46 AM
Disney Facilitator Emphasizes "Magical Interaction" to ASCnet
In a lively and often humorous presentation, Morton linked Disney marketing and promotion techniques to ways he thought insurance agencies could promote business with their policyholders and encourage repeat business.
Posted by Tom Troceen at 02:42 AM
Survey: 8% Rise In 2005 Health-Care Costs Ends Double-Digit Cost Spiral
Employers face an 8% rise in health-care costs for 2005 -- the first big break from double-digit increases in more than five years, according to the 2005 health-care cost survey by Towers Perrin. But in dollar terms, the increase for next year, projected to average $582 per employee, remains "unsustainable" for most employers, Towers Perrin said.
Posted by Tom Troceen at 02:40 AM
American Superior CEO: Hurricane Jeanne was one storm too many
If Hurricane Jeanne had stayed away from Florida, American Superior Insurance Co. would have been "fine" and wouldn't have been put into receivership, according to the company's chief executive officer, who noted that no one could have predicted an unprecedented four hurricanes striking the state in a single season.
Posted by Tom Troceen at 02:39 AM
October 07, 2004
Greenspan Has Kind Words for a Predecessor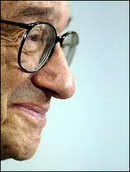 Federal Reserve Chairman Alan Greenspan praised predecessor Paul Volcker for being willing a quarter-century ago to ratchet up interest rates to end a long bout of dangerous inflation.
Greenspan's comments came at a conference Thursday organized by the Federal Reserve Bank of St. Louis to commemorate the decision the Fed made in October 1979 to take steps to push short-term interest rates as high as needed to get inflation under control.
Posted by Tom Troceen at 07:45 PM
Insurance industry makes strides in reforms
Development of China's insurance industry has been accompanied by incessant reforms and opening-up to the outside world.
The industry would not have accomplished so many achievements without these measures.
Posted by Tom Troceen at 07:18 PM
Update 2: Bank of America to Slash 4,500 Jobs
Bank of America Corp. said Thursday it will cut an additional 4,500 jobs, or 2.5 percent of its work force, beginning this month as a result of its merger with FleetBoston Financial Corp.
Posted by Tom Troceen at 07:10 PM
Both Presidential Tickets Recognize Medical Liability Crisis But Kerry-Edwards Fails to Embrace the Solution
Both candidates in the vice presidential debate on Tuesday evening, Oct. 5 acknowledged the ongoing medical liability crisis in the United States, according to the Physician Insurers Association of America (PIAA), an association of doctor or hospital- owned and/or operated medical liability insurance companies.
Posted by Tom Troceen at 07:07 PM
A Fresh Look at Rating Territories for Auto and Homeowners Insurance

Territories offer tremendous opportunities for insurance companies to better segment their book of business, but private passenger auto and homeowners insurance companies, in general, are not using territories as effectively as they should for two reasons. First, insurers are often not as accurate with the assignment of territories as they intend. Second, companies generally do not keep their rating territories and relativities as up-to-date as they could, particularly with changing demographics.
Posted by Tom Troceen at 03:07 AM
U.S. Senate's Daschle seeks asbestos fund road map
Senate Democratic Leader Tom Daschle on Wednesday urged his Republican counterpart to help resolve their remaining differences on establishing a fund to compensate asbestos victims. With Congress due to recess this week ahead of Nov. 2 elections, Daschle wrote Senate Republican Leader Bill Frist of Tennessee, asking him to outline a possible compromise.
Posted by Tom Troceen at 02:50 AM
Swiss Re sees hurricane claims at $750 mln
Swiss Re expects claims from four recent hurricanes that have devastated parts of the United States and one typhoon that hit Japan to total some $750 million, the world's second-largest reinsurer said on Thursday. It said that recent hurricane Jeanne alone was expected to cause some $150 million in claims on a pre-tax level.
Posted by Tom Troceen at 02:48 AM
Insurer won't pay for doctors' errors
A Minnesota health insurer says it won't pay the bill when doctors make serious mistakes — apparently the first time an insurer has taken such a hard-line stand against medical errors. HealthPartners, Minnesota's third-largest health insurer, said it is not trying to save money, but wants to send a message to get doctors to take medical mistakes seriously.
Posted by Tom Troceen at 02:44 AM
China's insurance sector grows amid ups and downs
We keep hearing so much about Asian markets and how popular they are in the insurance industry, but where did all of this hype come from? In an article by the People's Daily Online, they take a look into the past, present, and future of this evolving and flourishing market.
Posted by Tom Troceen at 02:36 AM
October 06, 2004
Cheney, Edwards Spar Over Medical Liability Issue During VP Debate

For some 90 minutes, Vice President Dick Cheney and North Carolina Sen. John Edwards debated and most often, disagreed on the issues, during the first and only Vice Presidential debate Tuesday evening in Cleveland.
Putting a trial lawyer on the ticket, the issue of medical liability, and bringing affordable healthcare insurance to all Americans were among the topics discussed. Below are excerpts from the discussion on some of the medical issues.
Posted by Tom Troceen at 05:18 PM
P/C Insurers' Loss Reserves "Remain Deficient" Says Best Report
A special report from A.M. Best Co. confirms that "a key driving factor of property/casualty rating downgrades over the past several years has been the impact of significant adverse loss and loss-adjustment expense (LAE) reserve development related to prior accident years."
Posted by Tom Troceen at 05:04 PM
Insurers Take Careful Look At New Policies In Florida
Florida's third-largest homeowners insurance company is among the many insurers now taking a much harder look at writing new policies in some sections of the state. More than 35,000 insurance adjusters are swarming the state after the onslaught of four hurricanes.
Posted by Tom Troceen at 04:57 PM
Metlife: Demand For Long-Term Care Insurance Will Grow In Short Term
A nearly fivefold increase in the number of Americans needing long-term care, coupled with "an undeniable confluence" of demographic factors, means that there will be a greatly increased demand for long-term care insurance, according to the president and chief operating officer of MetLife Inc.
Unfortunately, said C. Robert Henrikson, new studies show that most people are too ill informed to plan for it.
Posted by Tom Troceen at 04:53 PM
Oxley: Bill Targeting Life Insurers' Sales To Military Is Set To Pass House
The House of Representatives is expected to pass a new bill the week of Oct. 4 banning sales of controversial life insurance products on military bases, clearing the way for Senate approval and passage into law.
Posted by Tom Troceen at 04:50 PM
October 05, 2004
AIG challenges warning from SEC
The warning follows disclosures in the past two weeks that the Securities and Exchange Commission and the Justice Department are investigating transactions that a unit of AIG arranged for a bank, PNC Financial Services Group, three years ago. PNC agreed last year to pay $115 million to settle allegations that it used the transactions to inflate earnings for 2001.
Posted by Tom Troceen at 01:34 PM
New Bush ads target Kerry on medical malpractice awards and tort reform
This article contains the scripts of two new television ads from President Bush that begin airing Tuesday at the earliest. The topics at hand . . . med malpractice and tort reform.
Posted by Tom Troceen at 01:26 PM
The annuity solution
There is a simple way to take advantage of annuities without, on the one hand, paying too much for extra features or, on the other, giving up access to all your retirement assets. That solution: Invest a portion of your retirement portfolio in one or more low-cost annuities with no expensive options, and keep the rest of your money in a portfolio of mutual funds and/or stocks and bonds that you can draw from as needed.
Posted by Tom Troceen at 01:22 AM
Policy analysts estimate costs of Bush, Kerry health plans
Pro-Bush Administration analysts dismissed Sen. John Kerry's health plan on Monday as an expensive fantasy on a scant federal budget, while Kerry advocates questioned the president's commitment to affordable health care.
Posted by Tom Troceen at 01:17 AM
October 04, 2004
Actuary on who wants to be a millionaire
This is by no means breaking news; in fact it was published over 4 years ago. It is however still a quick read that is interesting and gives you a little actuarial pride. Rob Moran, an actuary at Colonial Life & Accident Insurance Co., made a good run on the show, Who wants to be a millionaire? Read through the questions and see how you would have done with his string of questions. Read the full article here (pdf).
Posted by Tom Troceen at 05:55 PM
AIG may face SEC suit over press releases
American International Group said Monday it has been informed the Securities and Exchange Commission may bring a civil action against the insurance and financial-services company for allegedly providing "false and misleading information" in three press releases. The releases, one in July 2002 and two in late September 2004, were related to three transactions marketed by AIG Financial Products Corp. between a subsidiary of AIGFP and PNC Financial Services Group.
Posted by Tom Troceen at 03:29 PM
Lower health insurance if you regularly go to the gym, UK
If you regularly go the gym PruHealth will reward you with lower private medical insurance premiums. PruHealth is a brand new kind of private medical insurance that gives you all the cover you would expect but with one big difference - it actively encourages you to improve your health and rewards you for making the effort.
Posted by Tom Troceen at 03:22 PM
Economists see GDP easing to 4.3%
U.S. economic growth should slow over the coming year as consumers cut back on spending, but improved business confidence should help hiring, a wide-ranging survey of forecasters found.
Posted by Tom Troceen at 03:16 PM
Florida insurance company can't handle claims so state is taking over
The hurricanes that swept across Florida have caused at least one insurance company to collapse. American Superior Insurance says it simply can't handle what it calls "unprecedented storm losses." So now the state of Florida is taking control of the company.
Posted by Tom Troceen at 03:13 PM
'03 quake boosts insurance buying
The number of San Luis Obispo County households with earthquake insurance has gone up more than 11 percent -- to 9,000 -- since the Dec. 22 San Simeon Earthquake, according to the state's largest insurer. "It's just like the Titanic," said Rick Butler, a Paso Robles Allstate insurance agent. "Everybody would want life insurance after they hit the iceberg."
Posted by Tom Troceen at 02:10 AM
Actuaries accept need to improve standards
Harvie Brown, president of the Faculty of Actuaries, will tomorrow warn that the profession must improve standards after being caught in the crossfire over pensions miss-selling and the collapse in the value of endowment and with-profits policies.
Posted by Tom Troceen at 02:07 AM
Joke of the week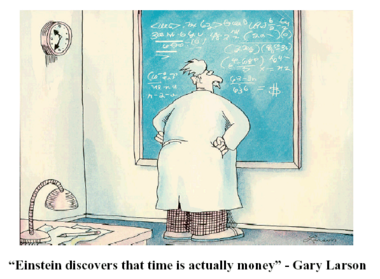 Posted by Tom Troceen at 01:49 AM
October 01, 2004
Quote of the week
"We can't solve problems by using the same kind of thinking we used when we created them."

                -Albert Einstein
Posted by Tom Troceen at 01:43 AM
Alabama pension fund gets $111 million over WorldCom suit

Alabama's pension fund received $111 million Thursday from three securities firms and an accounting firm to settle claims over the WorldCom bankruptcy. The settlement resolves the Retirement Systems of Alabama's claims against J.P. Morgan Securities, Citigroup Global Markets, Banc of America Securities, the parent companies of the firms and Arthur Andersen, World Com's former auditor. "It's a huge win for public pension funds, and it's a huge win for investors as a whole," said David Bronner, chief executive of the Retirement Systems of Alabama.
Posted by Tom Troceen at 01:34 AM
DJ UPDATE: IBM Pension Settlement Leaves Unresolved Issues
It's not over until it's over - and it's not over yet. A high-profile pension lawsuit against International Business Machines Corp. (IBM) by former employees reached a milestone on Wednesday with the announcement of a big legal settlement. But the move doesn't resolve a number of key issues surrounding the case. Two big questions remain. One is whether IBM will ultimately be forced to pay out more money on top of the hefty settlement. The other is how to fix longstanding problems surrounding cash-balance plans.
Posted by Tom Troceen at 01:32 AM
Emerging opportunities, potential, little creativity mark insurance in Nigeria
The operating environment for insurance in Nigeria has remained volatile. The past one year was not different. Experts attribute the volatility of the market to competition and inconsistent economic policies. But there is also the question of lack of initiative on the part of the practitioners themselves to devise means of achieving greater insurance penetration in the country.
Posted by Tom Troceen at 01:30 AM
Business insurance premiums drop around country
Business insurers are learning a hard math lesson: Four hurricanes plus three years of rate increases do not add up to more rate increases. Insurance brokers are asking for premium cuts -- and getting them. In the second quarter of this year, 81 percent of commercial property policies renewed for less, and 31 percent of commercial auto policies dropped, according to the Insurance Information Institute, a trade group.
Posted by Tom Troceen at 01:27 AM
Final Mass. Auto Rate Bid Filed: 1%
The last bid in the process of setting 2005 Massachusetts private passenger auto insurance rates is in. The State Rating Bureau (SRB), the consumer arm of the Division of Insurance, has recommended that rate go up just slightly, an average of one percent.
That contrasts with the industry's request for a 9.2 percent increase and with the critical filing by the state attorney general, who earlier this week called for a 6.2 percent cut.
Posted by Tom Troceen at 01:18 AM
State's data inadequate, pensions adviser says
Adair Turner, the respected former business consultant, said that his review, expected in the summer but now due on October 12, had been delayed by the paucity of government information on pensions. He added that his review was made even more difficult because the Government Actuary's Department had tended to be over-optimistic in its mortality predictions.
Posted by Tom Troceen at 01:12 AM