« Insurer Urges Vulnerable Populations To Seek Flu Vaccination | Main | Joke of the week »
October 11, 2004
Wanna move to the big apple?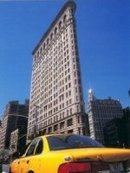 A New York group is seeking actuarial students with reinsurance experience and 4 to 6 exams. If you meet these criteria you could be livin' large in New York with a Base salary and bonus to $100K.
Apply for job# 15212 with D.W. Simpson.
Posted by Tom Troceen