« July 2004 | Main | September 2004 »
August 31, 2004
California Workers' Comp Fraudsters to be Posted on Web
Governor Arnold Schwarzenegger recently signed into law AB 2866, legislation that requires individuals and companies convicted of workers' compensation insurance fraud to be posted on the Web, according to the Gilroy Dispatch.
Posted by Tom Troceen at 06:17 PM | Comments (0)
California Governor Signs Homeowners Legislation
Governor Scwarzenegger recently signed two bills, AB 2199 (Kehoe) and SB 64 (Speier), that were considered part of Insurance Commissioner John Garamendi's "Homeowners Bill of Rights" package. Garamendi said that the legislation will provide needed protections to California homeowners.
Posted by Tom Troceen at 06:15 PM | Comments (0)
What are the chances?
Well, we're all actuaries here, so the answer is quite simple, P(stealing a winning lotto ticket & getting caught) = P(winning lotto ticket) * P(15 year old decides to steal | not a clepto) * P(the clerk knows where he lives).
Last week in Stockholm, Sweden a 15 year old boy stole a winning scratch off lottery ticket from a local grocery store. The only problem standing in the kids way was karma. When he went home and scratched off to see his prize, he realized that he had a winning combination worth approximately $1 million. The odds of getting a winning ticket is about one in 3 million.
The Way the game works is, if you find three clovers you are entered to compete on another scratch-off broadcast on national TV every weekend. The winner is guaranteed a payoff of $1,330 a month for 10 years, but could receive as much as $3,330 a month for 25 years.
The store owner, who knew the young boy, went to the teenager's house to get back the stolen merchandise. The boy handed the winning lotto ticket over to the store owner who then handed it over to police after reporting the theft. The catch 22 is, since the $3.30 ticket was not purchased, but stolen, it still legally belongs to Svenska Spel, which runs government lotteries in Sweden, and neither the boy nor the store owner will get the payoff.
Posted by Tom Troceen at 05:10 PM | Comments (0)
New life practice lures top-notch E&Y actuaries
ERNST & Young is luring a team of leading actuaries from its London office to Scotland to target new business opportunities in the life sector.
Eamonn Rice, who heads E&Y's financial services division in Edinburgh, has appointed James Hillman to run the new Life Actuarial Practice. He will arrive in Edinburgh this week and will be the first of six actuaries in the unit this year, rising to 10 next year and eventually to 20.
Posted by Tom Troceen at 02:20 PM | Comments (0)
Actuary defends insurers' use of credit history
A few home insurers in Canada now penalize policyholders with surcharges of up to 60 per cent based wholly or in part on the person's credit history.
A consumer with no record of insurance claims could end up paying a higher premium at the time of a renewal because he or she defaulted on a debt, was late on payments or merely applied for and used aggressively some new sources of credit.
Posted by Tom Troceen at 02:17 PM | Comments (0)
Hurricane Frances Heads to Florida; Gaston Moves Away
Hurricane Frances brushed past several Caribbean islands on its way toward Florida, as Tropical Storm Gaston moved out to sea after killing three people and leaving a trail of damage in Virginia and South Carolina.
Frances was 175 miles (285 kilometers) east-northeast of San Juan, Puerto Rico as of 11 a.m. local time, moving west at 15 mph (24 kph), according to the Miami-based National Hurricane Center. The storm is expected to pass north of the Virgin Islands and Puerto Rico today, over the Bahamas on Thursday and then make landfall near Jacksonville, Florida, at about 8 a.m. Saturday.
Posted by Tom Troceen at 02:13 PM | Comments (0)
Washington Doctors Launch Tort Reform Initiative
Frustrated by the lack of action on meaningful medical liability reform, Washington physicians launched an initiative campaign designed to break the gridlock in Olympia over sensible reform of medical liability laws. Doctors for Sensible Lawsuit Reform, a group representing more than 9,000 physicians in Washington state, will begin gathering the required 197,734 valid signatures to place Initiative 330 - The Health Care Access Initiative (I-330) before the legislature in 2005.
Posted by Tom Troceen at 02:09 PM | Comments (0)
Insurance College Takes Off Soon
The Insurance industry in Nigeria has now inched closer to realizing its dream of establishing an insurance college. This came against the backdrop of the call for a multi-disciplinary approach towards to packaging of the industry's workforce.
It can now be confirmed that the Ogun State government has allocated two hecters of land to the Chartered Insurance Institute of Nigeria (CIIN) for the purpose of building the Insurance college.
Posted by Tom Troceen at 02:04 PM | Comments (0)
Pa. Looks at Motorcycle Crash and Injury Data One Year After Repealing State's Helmet Requirement
Nearly a year after Pennsylvania's motorcycle helmet law was repealed, experts say it is too soon to tell definitively whether the repeal has caused a spike in motorcycle injuries and deaths.
In the first four months that helmets became optional for riders 21 and older, deaths among helmetless riders more than doubled, from six to 15, compared with the year-ago period. Fatalities among riders wearing helmets dropped 28 percent, from 25 to 18.
Posted by Tom Troceen at 01:55 PM | Comments (0)
Bush, Kerry Spar Over New Uninsured Numbers
The release of new U.S. Census Bureau data showing an increase in the number of Americans without health insurance took center stage in the political arena the week of Aug. 23, with the Bush administration blaming the increased numbers on Congress.
Democratic presidential nominee Sen. John Kerry, D-Mass., however, cited those numbers to suggest that Bush has favored health insurers and drug manufacturers instead of the sick and those struggling to afford health coverage.
< a href="http://www.insurancenewsnet.com/article.asp?a=top_news&lnid=225628114"target="_blank">
Read the full story
Posted by Tom Troceen at 01:32 AM | Comments (0)
Deadline for minority exam fee waiver - Wed. 9-01
Actuarial Students,
The Society of Actuaries/Casualty Actuarial Society Course 1 Actuarial Exam Fee Waiver is available to the following groups that are under-represented in the actuarial profession: African American, Hispanics, and Native North Americans. An applicant must be either a U.S. citizen or have a permanent resident visa. This exam fee waiver is not designed for individuals employed full-time in an actuarial position.
Submit the fee waiver application by March 1 for the May exam sitting and by September 1 for the November exam sitting.
PLEASE NOTE THE DEADLINE FOR THE NOVEMBER EXAM SITTING: SEPTEMBER 1 (THAT'S WEDNESDAY!!!)
Goto beanactuary.org and you will find a link to the online fee waiver application.
If you satisfy both criteria for this fee waiver (a US citizen or have a permanent visa, and a member of a
minority group outlined above), please take advantage of this opportunity. Good luck, and study hard.
Posted by Tom Troceen at 01:20 AM | Comments (0)
August 30, 2004
A moving image--Reflecting the future of the actuarial profession
Actuarial jokes aside, it should come as no surprise to anyone (actuaries least of all) that their image may be something of a double-edged sword. For more than a century, actuaries have been perceived as the bedrock of the insurance business, purveyors of hard reality, voices of reason and caution whenever the marketing side strayed too far toward irrational exuberance.
So it's not surprising, at a time when actuaries want to branch out into new, more adventurous fields, that their traditional image might be something of a handicap.
Posted by Tom Troceen at 10:52 PM | Comments (0)
Research and Markets Report on Insurance Outsourcing Focuses on India
Dublin-based Research and Markets (http://www.researchandmarkets.com) has issued a new report on "Global Insurance Outsourcing - The India Perspective: Overview, Trends, Insights and Competitor Profiles."
The report notes: "Insurance companies have traditionally been among the slowest adopters of outsourcing/off shoring. However shrinking margins, higher claims disbursement and increasing competition in recent years, especially post 9/11, have forced insurance companies to look at outsourcing/offshoring to improve efficiencies and channelize resources towards the core functions of product development and innovation."
Posted by Tom Troceen at 10:35 PM | Comments (0)
August 29, 2004
Western Actuarial Bureau 1924 FIRE PREVENTION Manual

Western Actuarial Bureau, 1924
Insurance, Fire Fighting, Industrial History, Construction

This 1924 fire protection / fire prevention handbook is a treasure trove of industrial and commercial equipment of the times. It is filled with diagrams and drawings of factory walls and floors, furnaces, stoves, kilns and tanks.
It could be yours! Place a bid on ebay here.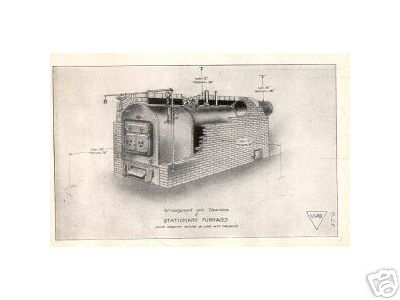 Posted by Tom Troceen at 02:41 PM | Comments (0)
August 27, 2004
Get the most out of Actuarial News
ActuarialNEWS.org is equipped with a free RSS feed that gives you up-to-date stories hot off the presses. Some of you may be new to syndicated sites. Understanding it is simple, and getting started only takes a few clicks. Sites, much like this one, are converted into different formats (this one is XML) and RSS readers are used to detect changes in a site's content and update you according to the newest added articles.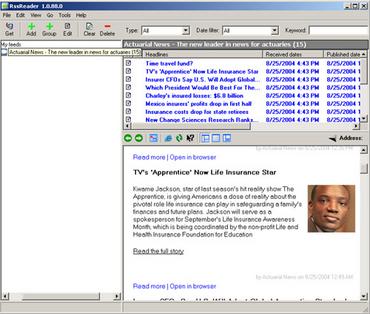 Above is a screen shot of what the reader will look like; much like a typical email interface. There are many types of RSS readers out there. A good one to have is Pluck, which can be downloaded at Pluck.com. Pluck requires the new Windows Service Pack 1, 1a or 2. You can also download an easy to use reader directly from ActuarialNEWS.org by clicking the link below. Continue reading this article for further instructions on how to install your RSS reader and get started receiving real time updates from ActuarialNEWS.org and more.
When you go through the installation screen, be sure to read each screen. The check box for "automatically start RSS Reader on Windows start up" is checked automatically. Unchecking this box is suggested so it doesn't take any longer to start up your computer every morning.
Now that you have installed RSS Reader, you should have a program that looks like the one above. In the toolbar there is a button with a "+" and the word "Add," click this box.
You should get a prompt box that looks like this:

Cut and paste this line:
http://www.actuarialnews.org/actuarial_news_home/index.rdf
And click "Next"
The following screen will allow you to edit the name as it will appear on the reader.
Click "Next"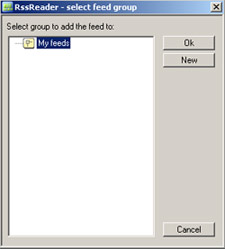 This screen will allow you to create folders much like an in box, out box and trash folder for your email; only here, you can categorize your news and other info. When you're done, click OK.
RSS Reader will add the new feed and update accordingly.
To configure the reader the way you want it (i.e. turn off the sounds and other options) you can follow the tab Tools >> Options. Go through the tabs and set RSS Reader to your desired configuration.
Some useful RSS feeds that you can add to your reader:
Actuary.net - http://edit.actuary.net/xml/rss.xml
yahoo news - http://rss.news.yahoo.com/rss/topstories
odd news - http://rss.news.yahoo.com/rss/oddlyenough
Washington Post - http://www.washingtonpost.com/wp-srv/nation/rssheadlines.xml
NPR Top Stories - http://www.npr.org/rss/rss.php?topicId=2
NPR Business - http://www.npr.org/rss/rss.php?topicId=6
and the list goes on.
You can search for more RSS feeds by following this link.
Posted by Tom Troceen at 08:38 AM | Comments (0)
GOP Parties Short on Events Insurance
Party organizer to host: I've got the champagne, cocktail umbrellas, chorizos and dips ... but the special events insurance is proving hard to come by.
As the Republican National Convention comes to New York next week, some organizers of the many cocktail parties planned around town are seeking special events insurance coverage. Such policies, which cover liability and event cancellation, haven't been that popular in the past, but after the terrorist attacks three years ago, they're in demand.
Posted by Tom Troceen at 08:34 AM | Comments (0)
Skandia creates new market organisation in Sweden
The aim is to enable customers to access their entire portfolio of business with Skandia through a single phone call, a single a website, and a single contact person. Life assurance, unit linked assurance, mutual funds, banking services, and healthcare insurance will be offered individually or in combination -- depending on the customer's needs.
Posted by Tom Troceen at 08:32 AM | Comments (0)
European Insurers Consider Certain Terrorist Risk Exclusions for Airlines
Europe's leading insurers are reportedly considering several clauses in airline insurance contracts that would exclude coverage for attacks involving chemical, biological and nuclear materials.
The risks involved are almost impossible to quantify or assess, and most airline insurers are expected to begin using the new exclusionary language in january 2005.
Posted by Tom Troceen at 01:48 AM | Comments (0)
August 26, 2004
CAHI Releases Comparison of Presidential Health Plans
Today, the Council for Affordable Health Insurance (CAHI) released its comparison of the health care plans offered by both major presidential candidates, Kerry & Bush, sorry Nader.
Posted by Tom Troceen at 05:45 PM | Comments (0)
40 companies sitting on pension time bombs
Thanks to robust stock returns since the lows of mid-2002, a serious problem weighing on many companies has simply vanished from public debate: Their massively underfunded pension plans.
Over the past two years, pension portfolios inside companies have risen sharply along with the market, sweeping under the rug concerns about looming retirement-plan shortfalls.
But severe turbulence in the airline sector may soon change all that, moving the menace of bankrupt pension plans squarely back into the spotlight.
If so, many of your stock holdings could be at risk as companies are forced to shore up pension plans. We'll get to potential problem companies in a moment, and the best ways to spot them. But first, a little background on what's brewing.
This is a great article everyone should read

Read the full article here
Posted by Tom Troceen at 05:41 PM | Comments (0)
Fortune Magazine Names Hilb Rogal & Hobbs One of America's Fastest Growing Companies
Hilb Rogal & Hobbs Company (NYSE:HRH), the world's eighth largest insurance and risk management intermediary, announced today that it has earned the distinction of being named to FORTUNE Magazine's 2004 List of America's Fastest Growing Companies for the second consecutive year. Ranked 100th on the list, HRH was measured on earnings growth, revenue growth and total investment returns.
More about Hilb Rogal & Hobbs at www.HRH.com
Posted by Tom Troceen at 12:39 PM | Comments (0)
CSC Launches Insurance Software
August 25, 2004 - (HostReview.com) - Computer Sciences Corporation (www.csc.com) today announced the availability of new releases of its life insurance, annuity, property and casualty (P&C) insurance, and reinsurance software components that implement the company's enterprise integration architecture, CSC e4.
Posted by Tom Troceen at 12:29 PM | Comments (0)
Swiss Re 1st Half Net Doubles to $1.1 Billion
Swiss Re's excellent results for the first half of 2004 is additional evidence that 2004 promises to be a banner year for industry bottom lines. The Zurich-based reinsurer announced that its net income during the period doubled to CHF 1.4 billion ($1.1 billion) compared to CHF 691 million ($544 million) in the same period last year.
Posted by Tom Troceen at 12:19 PM | Comments (0)
Cover for students forced to quit early
An insurance policy covering students against the potentially astronomical costs of leaving university prematurely will be launched next week.
It promises to pay out a fixed sum for each completed term or part-term, for students who are unexpectedly unable to complete their studies.
This product is offered in the UK, and hopefully soon in the US.
Posted by Tom Troceen at 01:00 AM | Comments (0)
August 25, 2004
Insurers See Brighter Future in Pension Act, E-Insurance
Insurance industry's practitioners are full of expectations on business opportunities that abound in the new Pension Act, just as they expect a brighter future for the industry with electronic-insurance (e-insurance).
President, Chartered Insurance Institute of Nigeria (CIIN), Alhaji Bala Zakariya'u stated this at the 2004 Professional Forum. He was full of expectations on the business openings awaiting insurance industry particularly with the advent of the new Pensions Act.
Posted by Tom Troceen at 08:49 PM | Comments (0)
15 ills fuel rocketing health bill
The study "is a focus on the patients who are driving the growth," said the lead author, Ken Thorpe, an Emory health policy expert. "By focusing on a disease-based analysis of spending, we can compare the medical benefits we are purchasing." The cost of health care is an increasingly critical issue for families, employers and policy-makers. Health care is projected to account for 15 percent of gross domestic product in 2004, up from 11 percent in 1987.
Posted by Tom Troceen at 08:44 PM | Comments (0)
Beware of the fake car crashers - Staged road accidents increase your insurance premiums
Most motorists do all they can to avoid accidents and keep their car insurance premiums down. But the increasing menace of staged accidents threatens to draw even the safest of drivers into risky and costly situations. The Association of British Insurers (ABI) says the amount of claims made on the back of staged accidents is unknown, but fears that numbers may be on the up.
Posted by Tom Troceen at 08:31 PM | Comments (0)
U.S. Census Bureau to Release New Count of Americans Lacking Health Insurance: Actuaries' 2004 Election Guide Poses Key Questions for Candidates
As the U.S. Census Bureau releases new totals for the number of Americans who currently do not have health care insurance, the American Academy of Actuaries offers journalists a guide to the questions candidates should answer. As Congress and voters consider this national challenge, the Academy prepared the guide to help promote additional discussion and frame the issues. The Academy's Election Guide 2004: The Questions Candidates Should Answer about Americans Without Health Insurance includes information about the uninsured population, benefit packages, costs to individuals, families, and employers. It also covers the effects of any proposed solution on the health insurance market, its regulation, benefit funding, and general health care costs.
Posted by Tom Troceen at 06:05 PM | Comments (0)
Time travel fund?
If you can believe it, someone has set up a time travel fund. The website goes into detail in order to ensure you that your small investment will pay off. They speak of billions of dollars and not to mention, you get to travel to the future. I was unable to contact any one for an interview, and even less likely to talk to someone who has actually given him any of their hard earned money. I guess if there is someone dumb enough to spend time on an idea like this, there has to be someone equally as smart to give up their money. I'm willing to bet that he didn't consult a single actuary about setting his reserves.
Check it out for yourselves at timetravelfund.com
Posted by Tom Troceen at 01:35 PM | Comments (0)
TV's 'Apprentice' Now Life Insurance Star
Kwame Jackson, star of last season's hit reality show The Apprentice, is giving Americans a dose of reality about the pivotal role life insurance can play in safeguarding a family's finances and future plans. Jackson will serve as a spokesperson for September's Life Insurance Awareness Month, which is being coordinated by the non-profit Life and Health Insurance Foundation for Education
Posted by Tom Troceen at 01:49 AM | Comments (0)
Insurer CFOs Say U.S. Will Adopt Global Accounting Standards
A total of 81% of North American life insurance company CFOs believe the United States and Canada will eventually join Europe in adopting a global accounting standard for insurance within the next 10 years. But only about 28% believe it will happen within the next 5 years.
Posted by Tom Troceen at 01:39 AM | Comments (0)
Which President Would Be Best For The Insurance Industry?
Which President Would Be Best For The Insurance Industry?
National Underwriter answers this question based on tort reform, terrorism coverage and taxes. Does their answer match yours?
Posted by Tom Troceen at 01:36 AM | Comments (0)
Charley's insured losses: $6.8 billion
Hurricane Charley caused $6.8 billion in insured losses, according to a report Tuesday by Property Claim Services. PCS -- a unit of ISO, an independent provider of risk data and analysis to insurers, banks, governments and other organizations -- calculates the cost of disasters by compiling and analyzing claim information sent by insurers. It often provides the first loss estimates based on actual claims, rather than models
Posted by Tom Troceen at 01:25 AM | Comments (0)
Mexico insurers' profits drop in first half
The profits of Mexican insurance companies fell 8 percent in the first half of the year, compared to the year-ago period, amid a lower returns on investments and higher tax payments, the companies said on Tuesday.
Posted by Tom Troceen at 01:21 AM | Comments (0)
Insurance costs drop for state retirees
Unexpected success at controlling drug prices will lead to premium reductions for some 10,000 retired state workers. At the same time, the cost of providing state employee health insurance will increase by only about 5 percent in 2005, under action taken today by the Group Insurance Board. Earlier this year some experts had hinted at 9 to 13 percent increases.
In addition to the Medicare program premium reductions, the board increased the maximum lifetime coverage from $100,000 to $1 million.
The board seemed in shock at the actuary's recommendations for cutting premiums.
Posted by Tom Troceen at 01:10 AM | Comments (0)
New Change Sciences Research Ranks 14 Leading Auto Insurance Web Sites
Today, Change Sciences Group, Inc. released its Q2, 2004 report on the online customer experience provided by leading auto insurance web sites. The report, Online Auto Insurance Customer Acquisition: Customer Experience Benchmarks and Best Practices, ranks the sites according to their support for the goals of first-time buyers, married couples, and senior citizens. These goals include:

- Assisting customers in understanding common coverage types
- Providing product recommendations based on customer needs
- Communicating available discounts
- Providing access to customer service
- Explaining claims processing
- Filling out an online rate quote questionnaire
Posted by Tom Troceen at 01:01 AM | Comments (0)
August 24, 2004
Scream exposes art insurance gaps
The theft has highlighted gaps in the insurance of major works around the world, with a large number not covered against being stolen, according to some of the UK's leading art insurers.
Get the full story at BBC News
Posted by Tom Troceen at 01:56 AM | Comments (0)
CLRS To Feature New Reserving Papers
Complex issues that challenge the property/casualty insurance industry affect the actuarial profession and the reserving process within our profession. To help actuaries gain the expertise necessary to address these issues, the CAS Committee on Reserves sought papers through its 2004 Call Paper Program on several relevant topics. Papers were received on Statements of Actuarial Opinion and accounting issues, changing exposures, reserve variability, and new or improved reserving techniques.
The committee accepted eight papers that will be presented by the authors at the 2004 Casualty Loss Reserve Seminar in Las Vegas on September 13-14. During the opening session, the papers deemed by a prize committee to contribute most to the current CAS literature on reserving will be recognized.
Read a brief summary of each of the papers here
Posted by Tom Troceen at 01:55 AM | Comments (0)
Disney Board of Directors Rumored To Hire An Actuary as the New CEO
Did you hear this rumor, too? Michael Ersevim got the inside scoop on this hot topic. Check out what the gossip is all about here.
Posted by Tom Troceen at 01:45 AM | Comments (0)
August 23, 2004
Life without numbers in a unique Amazon tribe
1+1=2. Mathematics doesn't get any more basic than this, but even 1+1 would stump the brightest minds among the Piraha tribe of the Amazon. A study appearing today in the journal Science reports that the hunter-gatherers seem to be the only group of humans known to have no concept of numbering and counting.
Posted by Tom Troceen at 01:28 AM | Comments (0)
Joke of the week
A marketing person was trying to convince the insurance agent that a glass half full of water could be easily sold to the companies' clientele. An actuary was standing near by watching the exchange.
Marketer: This is our newest product. A glass half full of water. It is clear, refreshing and satisfying. This is the best water on the market. Anyone could sell this.
Agent: It is half empty, how do you expect me to sell that? No one should be expected to sell a half empty glass.
Actuary: Personally, I think you gave him way too much glass.
More jokes at ActuarialJokes.com!
Posted by Tom Troceen at 01:15 AM | Comments (0)
Technology speeds insurance claims in wake of Charley
As technology gets more advanced, a little smaller and even cheaper, insurance companies everywhere have been able to apply this new technology to speed up the claims process. As Charley moved towards the shores of Florida, insurers everywhere were assembling their teams and firing up the emergency response vehicles. Hours after the storm had left, these offices-on-wheels were able to process claims and send them to HQ via satellite. In the days of Andrew, companies would take paper claims, box them up and ship them out of state. Homeowners would wait up to eight months to see their first checks from their insurer. Through satellite transmission, as customers get their claim number, they are instantaneously assigned to an adjuster that is located in their area. Now the claims cycle take week, not months. This leads to local economies recovering quicker, fewer expenses and happy customers.
Posted by Tom Troceen at 01:10 AM | Comments (0)
We got it wrong: Hardie
James Hardie Industries' new chairwoman says it was not the embattled former asbestos maker's fault a foundation set up to compensate asbestos victims was massively underfunded.
But Meredith Hellicar stopped short of directly blaming actuarial firm Trowbridge Consulting which prepared a report in 2001 estimating the future asbestos claim liabilities of two of James Hardie's former asbestos manufacturing subsidiaries, Amaca and Amaba.
Posted by Tom Troceen at 01:01 AM | Comments (0)
August 20, 2004
SOA unanimously authorizes younger actuaries section
The SOA Board of Governors unanimously authorizes creating a section devoted to the needs of recently qualified and future actuaries. This membership will consist of potential actuaries and student actuaries. This is a prime opportunity for young aspiring actuaries to learn from each other and begin networking for future career opportunities.
Posted by Tom Troceen at 03:07 AM | Comments (0)
An actuary in Athens
Dean Bergeron, an actuary for Desjardins Financial Security, will be competing in Athens in September. Dean was injured at a hockey training camp, but his desire to compete was not lost. He successfully completed his physical and social rehabilitation, finished school and began his career as an actuary. This September, Dean plans to beat the world record which he currently holds, and become the first paraplegic to finish the 400m in under a minute.
Posted by Tom Troceen at 01:35 AM | Comments (0)
"Any intelligent fool can make
"Any intelligent fool can make things bigger, more complex, and more violent. It takes a touch of genius -- and a lot of courage -- to move in the opposite direction."

                   -Albert Einstein
Posted by Tom Troceen at 01:12 AM | Comments (0)
August 19, 2004
Illinois web site posts insurance information on slaves
As part of a broad new effort to help African-Americans research their genealogy, Illinois has passed new laws to encourage insurance companies to publish records for policies on slaves. Illinois is the second state, behind California, to require insurance companies to report data on slave coverage. This is a large step forward for genealogists that believe that this new found knowledge could fill in the blanks about the early slave experience in the United States.
The list speaks of people as property, and gives a sense of what times were like in the slave trade days. Each policy representing an individual, a life. This list reminds us that we are not a perfect nation; just a nation working to make it better.
The full list is available at the Web site of the Illinois Department of Financial and Professional Regulation, at www.ins.state.il.us/Consumer/SlaveryReporting.nsf.
Posted by Tom Troceen at 01:52 AM | Comments (0)
Caution on car insurance
Despite its many critics, the Massachusetts automobile insurance system provides coverage for nearly all motorists in the state, offers them a choice of insurers, and reduces the actuarial disparities that cause premiums to soar for urban and inexperienced drivers. As the Legislature contemplates changes in the system next year, it should do nothing to jeopardize these strong points.
Read the full story at the Boston Globe
Posted by Tom Troceen at 01:25 AM | Comments (0)
Allstate to give refunds — $91 on average — as part of a $60 million state settlement
More Texas homeowners are getting a break on their insurance rates.
Allstate Texas Lloyds has agreed to refund $60 million to its policyholders — an average of $91 to each homeowner insured. With Monday's announcement, Allstate becomes the largest insurer in the state to roll back rates as part of a settlement reached with the Texas Department of Insurance last year.
Read the full story at HoustonChronicle.com
Posted by Tom Troceen at 01:22 AM | Comments (0)
Pension Support Firm, Dorsa Consulting, Launches International Division, Hires New Division Head
(PRWEB) August 17, 2004 -- Responding to requests from its customers, a local pension administration support company has launched a new international division that will target Pacific Rim clientele.
Keizo Shimamura, ASA, MAAA, EA has joined Dorsa Consulting where he will serve as head of its new International Consulting Division. Shimamura comes to Dorsa Consulting from KPMG's New York City offices where he served as a compensation and benefits consultant. Shimamura has more than 10 years experience advising companies on pension plan funding, administration and accounting issues. He has also worked in the Third Party Administration industry.
Posted by Tom Troceen at 01:13 AM | Comments (0)
August 18, 2004
Pay-as-you-drive insurance hits the road

5,000 Norwich Union policyholders are getting a crash course in a new type of car insurance. This pay-as-you-drive insurance works by remote from a black box the size of a DVD case. As drivers make a trip to the store vs. a trip to Disney, data is collected and the drivers premiums reflect their driving habits. Some drivers say this newly evolving technology is an invasion of privacy . . . then don't get it. This new device will allow for more real time data analysis that ultimately can save everyone a few extra bucks.
More on this topic:
Pay-as-you-drive car insurance - The in-depth story complete with charts and explanations (PDF)
Pay-as-you-drive car cover tested from BBC News
Norwich Union tries back seat driving from Guardian Unlimited
Pay-as-you-drive insurance scheme from IC Berkshire
Posted by Tom Troceen at 08:00 AM | Comments (0)
Foreign insurance giants speed up entry
Although dozens of foreign insurance giants have opened branches in China, new players continue to enter the nation's booming, but underdeveloped, market.
Two more insurance giants, with different business orientations, recently announced their plans to tap the world's most populous nation's market.
Unlike most of their rivals, who decided to sell accident and/or health-care policies via agents, the two newcomers appear prepared to introduce their unique methods and products into China.
Continue reading Foreign insurance giants speed up entry.
Posted by Tom Troceen at 07:59 AM | Comments (0)
August 17, 2004
Indiana Jones + Einstein = Vedic Math
It won't help you pass your next actuarial exam or fix that pricing anomaly, but if you're an actuary or just a math guru, it's good for a few tricks by the coffee pot. Vedic math is a compilation of arithmetic shortcuts believed to have been written by ancient Indians who lived centuries before Christ. It can teach you how to tell someone what 85 squared is in a heart beat or the 26th digit of pi. Don't look for your kids to come home asking you to help them with their vedic math homework any time soon, but you might want to pass this short article on to spark some interest in a young math student.
Read "Modern Students Devour Old Math" at Wired.com
Posted by Tom Troceen at 03:37 AM | Comments (0)
Insurance sets the first record in Greece
With terrorism on the rise and so many uncertainties, it's no surprise that companies involved with the Olympics have purchased over a billion dollars in insurance. One reason for the amount of insurance taken out is the lack of security preparation from Greek officials. Lloyd's, the largest insurer with over one third of the risk, was left responsible for getting security back on the top of the priority list.
"We had security analysts at all the Athens ports six to seven months ahead of time going through security issues ad infinitum," said James Skinner, a marine hull underwriter at Talbot Underwriting. "They came up with hundreds of recommendations because there basically wasn't any security before they arrived."
Read more on this topic at SBN.
Posted by Tom Troceen at 01:52 AM | Comments (0)
August 16, 2004
Premium hike of 90% - you'd ask a few questions too
In Connecticut, a group of trial lawyers and consumer groups is challenging a medical malpractice insurer's plan to raise premiums almost 90%. Some are angry, others say it's standard actuarial practice but no one asks any questions about the trial lawyers. The comment section of this article (at the bottom) shows some of the public's opinions on the issue. You'll enjoy the heated debate between Mike and Winston at the bottom of the article.
Read the full article on the Price Hike at the Insurance Journal.
Posted by Tom Troceen at 02:26 PM | Comments (0)
Associated Press release of most expensive catastrophes
A catastrophe is defined in the insurance world as a single event or series of related events that cause insured property losses totaling more than $25 million and affect multiple policyholders and insurers. The Associated Press has a list of the top ten insured catastrophes in U.S. history with data adjusted for inflation. With the estimated total cost for Charlie between five and eleven billion dollars, this gives some perspective on where Charlie will stand in history.

Top 10 U.S. catastrophic events of all time
Posted by Tom Troceen at 09:15 AM | Comments (0)
Joke of the week
A guy in a bar leans over to the guy next to him and says, "Want to hear an actuary joke?"
The guy next to him replies, "Well, before you tell that joke, you should know that I'm 6 feet tall, 200 pounds, and I'm an actuary. The guy sitting next to me is 6'2" tall, 225 pounds, and he's an actuary. And the guy sitting next to him is 6'5" tall, 250 pounds, and he's an actuary. Now, do you still want to tell that joke?"
The first guy says, "No, I don't want to have to explain it three times."
More jokes at ActuarialJokes.com!
Posted by Tom Troceen at 09:00 AM | Comments (0)
August 15, 2004
Officials: Charley won't cause skyrocketing premiums like Andrew
MIAMI - Hurricane Charley probably will not cause Floridians' insurance premiums to skyrocket like 1992's Andrew, and fewer insurers should go bankrupt from paying out damages expected to reach the billions of dollars, state and industry officials said Saturday.
They say previous premium increases and overhauls made because of Andrew, the most expensive natural disaster in U.S. history, will help pay for Charley.
But some of those changes will mean . . .
Visit the Miami Herald to read the full article.
Posted by Tom Troceen at 02:07 PM | Comments (0)
August 13, 2004
College Football - injuries don't have to end a career
In the early days of underwriting merchant ships would compile a list of their cargo and hopefully someone would write their name under the list and insure their safe passage, hence the name underwriter. There's a not-so-new trend in underwriting, and it starts in college sports. This article by Gainesville.com talks about Keith Lerner, one of the underwriters that has been underwriting college athletes for 15 years. In the event that an injury prevents an athlete from reaching their professional potential, Lerner comes to the rescue. This type of insurance is growing and is setting its sites on high school sports next.
The original article has expired:
Read the full story at Gainesville Sun
Use the following link
Read the full story at Gainesville Sun
Posted by Tom Troceen at 03:35 PM | Comments (0)
Transatlantic Names Apfel Senior VP-Chief Actuary
It's official, Transatlantic Holdings, Inc. has announced that Kenneth Apfel is the newly elected Senior Vice President and Chief Actuary as of August, 12 2004. Apfel accepts the positions after working with AIG for over twenty years. Who is he replacing? Robert V. Mucci has left the business in pursuit of a more intense study program, Priesthood.
Get the full article at the Insurance Journal
Posted by Tom Troceen at 02:24 PM | Comments (0)
"Anyone who has never made
"Anyone who has never made a mistake, has never tried anything new."

                   -Albert Einstein
Posted by Tom Troceen at 02:08 AM | Comments (0)
August 12, 2004
Latest trends in Actuarial Employment
At www.Contingencies.org Aimee Kaye, has written an interesting article on how the actuarial field has been changing over the past decades and where you can expect it to be in the future. What areas of specialization have the best demand? Which areas of the country have the most opportunities for actuaries? What can you do to make sure your career path heads you in the right direction? These questions are answered gracefully in Aimee Kaye's article Trends in Actuarial Employment.
Posted by Tom Troceen at 07:14 PM | Comments (0)
Iraq's once-shaky insurance industry starting to get back on its feet
BY KEN DILANIAN: Knight Ridder Newspapers
BAGHDAD, Iraq - (KRT) - Iraq's roads are filled with maniacs, and those are just the drivers, who seem to exercise caution only when they happen to be heading the wrong way down a one-way street. The murder rate is astronomical. Half the country smokes like fiends.
Is this a great place to sell insurance, or what?
Continue to read this article at The Kansas City Star.
Posted by Tom Troceen at 04:43 PM | Comments (0)
August 11, 2004
Bone up on excel a little
J-walk.com is not a bad site to get some Excel Tips. This site has a bit of knowledge for the average excel user up to the expert looking for a few more ideas. Other good sites for excel include "Who Knew Excel Could Do That?" by PC World or the Microsoft results for the "T-Shirts for Tipsters" contest. The simple fact is, if you're a struggling actuarial science student on the verge of switching your major to fashion merchandising or a senior actuary on the top of your game, you will have to use excel in the future whether you like it or not. These quick reads can give you a few tricks that just might buy you a little more time and save a little sanity. What's that worth . . . tell us when you find out.
Posted by Tom Troceen at 01:45 PM | Comments (1)
August 09, 2004
Actuarial agenda for success
As an actuary you rely on data to create an educated analysis of what a particular item is worth or what you expect it to do. The same is true to marketing yourself to a group of actuaries looking to hire. You, as an actuary, should put your time and effort to three things to ensure a position in the working world after graduation: networking, completing an internship, and passing actuarial exams.
The first question you will be asked by most companies is how many actuarial exams have you passed. If the answer is zero, this will probably be the last question they ask. The harsh reality of being a student actuary is that your expected future performance to an actuarial firm or insurance company comes down to three numbers: exams passed, GPA and years of experience. As new applications of actuarial science are discovered and there is a steady increase in demand for actuaries, the field is limitless, but this does not in any way reflect a companies' willingness to take on an unproven actuary.
The first step is taking exams. Sitting for an exam and not passing is okay if you learn from your mistakes. Studying longer or in a better atmosphere, set a weekly study schedule, sign up for a seminar or start a study group, these are all ways to improve your study habits that can work. The fact is that most people fail the first attempt. The majority of them do alright on the calculus and bomb the probability section. After this November, there will not be a calculus cushion for the handicapped, so it might be in your best interest to buckle down now. Focus on your weaknesses and create flash cards (you learn best when you make your own study materials) separated into your strengths (say calculus) and weaknesses (say probability and Integration by parts). A well planned out study routine, thorough understanding of all topics on the exam syllabus and practicing to improve speed is a great start for passing actuarial exams.
Getting internships and doing your human networking can be done at the same time. Utilize your on campus events such as speakers, on campus interviewers and job fairs. Getting face time with potential employers is a must. If you have the opportunity to meet with a company, do it. This builds a relationship that in the future, with the proper qualifications, can give you the edge over the competition for a position as a student actuary. The monster.com's of the world are also a good resource. A good trick to these websites is to give the company a call and ask to speak with the person listed as the company contact. After establishing a friendly conversation about yourself and the company, thank them for their time and let them know you have an email heading their way. Cold calls are not easy and take a little practice, but as you will find, they create a relationship that makes an emailed resume stand out from the bunch and a little harder to just overlook on a busy day.
There are many tools available to put yourself on the market. Search the web and familiarize yourself with what is out there and what employers are looking for. The best advice is to start early, and the simple truth is, no matter how great you are, no one is going to get a job for you except you.
Posted by Tom Troceen at 02:07 AM | Comments (0)
Joke of the week
A group of people are touring the Grand Canyon, and the tour guide asks if anyone knows the age of the canyon. Everybody is mumbling but nobody answers. An actuary raises his hand and says, "one million and three years old!" The guide is amazed and asks the actuary how he knows this so exactly. The actuary answers, "Three years ago I visited the Grand Canyon, and one of your guides said the canyon was one million years old."
More jokes at ActuarialJokes.com!
Posted by Tom Troceen at 01:01 AM | Comments (0)
August 08, 2004
SP2 for Windows XP is here

The Windows XP service pack 2 is now available to MSDN subscribers (if you're not a developer, sys manager . . . . you're not a subscriber). However, you should be able to download it tomorrow from the MS download center. This is not your typical download; weighing in at a whopping 475.35MB you should expect to step away from your computer for a while. The features of SP2 are listed in the previous article "Windows XP Security Update Around the Corner." Dial up users need not apply. The massive download will soon be available on CD. . . .
"Service Pack 2 is a significant step in delivering on our goal to help customers make their PCs better isolated and more resilient in the face of increasingly sophisticated attacks," said Bill Gates. Aside from the security features that prevent attacks, the major improvement is the default settings that protect users. Many people do not read what they are installing and are more apt to click yes when entering a website without understanding the penalties. Now the new SP2 will fully explain the consequences of your actions before you click your way to more pop-ups and sometime take the parenting role and not even let you do certain malicious activities.
All computer analysts agree that you should take advantage of the SP2 ASAP, but bandwidth will allow only so much data available to the public. Over 100 million XP users are expected to download the mammoth 475MB update in the next two months. Downloads could be slow in the first few days but with your settings set to automatic updates, you should not worry, it'll be here sooner than you think.
Microsoft has tested the compatibility of the SP2 more than any other product in it's company history with over a million beta versions. This will hopefully insure that computers will run as usual, only with more security. With better security technologies including: Network protection, Memory protection, Improved email security and Safer browsing XP users can rest assured that their data will be there the next time they turn on their computers. Windows XP Service Pack 2 will bring users the latest security updates and innovations from Microsoft. It will establish stronger security settings that help defend against viruses, hackers, and worms and will provide unique new security features that are designed to make it easier for you to help protect your PC.
"The security enhancements in Windows XP Service Pack 2 represent a significant improvement for customers in helping them make their computers more secure and giving them more control. We encourage Windows XP users to spend five minutes today to turn on Automatic Updates, thus ensuring they will receive Service Pack 2 as it becomes available on a global basis."
-Will Poole, senior vice president at Microsoft.
Posted by Tom Troceen at 03:27 PM | Comments (0)
August 07, 2004
"Try to become not a
"Try to become not a man of success, but try rather to become a man of value."

                   -Albert Einstein
Posted by Tom Troceen at 02:34 PM | Comments (0)
August 05, 2004
Windows XP Security Update Around the Corner
As a result of the wave of viruses, worms and flat out attacks on Windows operating systems, Microsoft will release the largest security update ever in the coming days. Internet explorer has been susceptible to hackers on the novice level for too long now (I currently use Mozilla Firefox) so Microsoft is responding with their Service Pack 2. The added security features include an automatic firewall, reduced pop-ups, alerts for unwanted browser attachments . . . .
Deciding weather or not to install this service pack is a rhetorical question, however some may not know where to go. The easiest way to go about it is to set your computer to download all updates automatically. My recommendation is set it up for the middle of the night or sometime you will not be using your computer. Automatically set your computer to download the service packs at say 11:00 pm every Tuesday night and just leave your computer on and the updates will automatically download, install, and shut down your computer. Directions on how to do this can be found on the Microsoft website HERE.
Since this is the largest update ever, it will slow down your computer and internet in order to download and install. Soon you will be able to get the SP2 on CD for an easy and quick install. As you well know, hackers are tricky, slimy little 15 year olds with nothing better to do so this will not be the final solution, but this will give them plenty to think about and you less. In short . . . up date your computer regularly.
Posted by Tom Troceen at 08:12 PM | Comments (0)
August 02, 2004
Joke of the week
Two people are flying in a hot air balloon and realize they are lost. They see a man on the ground, so they navigate the balloon to where they can speak to him. They yell to him, "Can you help us - we're lost." The man on the ground replies, "You're in a hot air balloon, about two hundred feet off the ground." One of the people in the balloon replies to the man on the ground, "You must be an actuary. You gave us information that is accurate, but completely useless." The actuary on the ground yells to the people in the balloon, "you must be in marketing." They yell back, "yes, how did you know?" The actuary says," well, you're in the same situation you were in before you talked to me, but now it's my fault."
More jokes at ActuarialJokes.com!
Posted by Tom Troceen at 04:14 PM | Comments (0)
Crack Equitable Life's edifice with legal action
During the 1990s Equitable Life sold tens of thousands of new policies when it knew full well that its finances were in appalling shape. Along with other Equitable policyholders, many with profits-annuitants believe they were tricked into joining an unstable fund that was, in effect, insolvent.
Read the full story
Posted by Tom Troceen at 04:03 PM | Comments (0)