« February 2006 | Main | April 2006 »
March 15, 2006
Casualty Actuarial Society Launches Research Project on Enterprise Risk Management for Property-Casualty Insurance Companies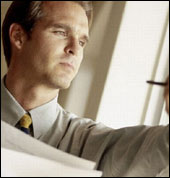 The Casualty Actuarial Society, ERM Institute International, Ltd (ERM-II), and the CAS/SOA Risk Management Section are jointly launching a major research project titled "ERM Analysis of Property-Casualty Insurance Companies." "We are going to establish a new theoretical foundation for enterprise risk management, with practical guidance for ERM implementation," said Dr. Shaun Wang, Executive Director of ERM Institute International, and lead researcher for the project. "Many people have been talking about ERM. We want to show the world what ERM entails in actionable terms for insurance executives, underwriters, actuaries, rating agencies and regulators."
According to John J. Kollar, Vice President of Risk Integration and ERM for the Casualty Actuarial Society, several highly regarded practitioners have volunteered to assist the research team. "This undertaking represents a collaborative effort among scholars, professionals, and industry executives, and will take us a level further than many preceding attempts by addressing big-picture, business risk issues for property-casualty companies," he said.

Fred Tavan, chairperson of the Research Team for the jointly sponsored Risk Management Section of the Society of Actuaries and Casualty Actuarial Society adds, "This research will help establish a multidisciplinary ERM framework wherein actuaries can work with other risk professionals and contribute to solving complex risk management issues for the insurance industry at large."
The Casualty Actuarial Society is an organization dedicated to the advancement of the body of knowledge of actuarial science applied to property, casualty and similar risk exposures. The primary goal of the Casualty Actuarial Society is to provide education and research to help its over 4,000 members be the leading experts in the evaluation of hazard risk and the integration of hazard risk with strategic, financial and operational risk.
Posted by Tom Troceen at 04:21 PM
Society of Actuaries Announces New Health Claim Predictive Modeling Software Study – Vendors Invited to Participate
Expanding on its seminal 2002 study report, A Comparative Analysis of Claims-based Methods of Health Risk Assessment for Commercial Populations, the Society of Actuaries (SOA) announced today the appointment of Milliman to produce an updated version of the study. The 2002 report, which evaluated the state of the art in predictive modeling software for health care claims at that time, provided an unbiased forum for comparing the technology and methodologies then available in the market. With the passage of three years and the continuous refinement of these methodologies and software, the SOA strongly felt a fresh look at the tools would provide immediate practical benefits to the health care community.

According to Ross Winkelman, consulting actuary with the Denver office of Milliman and lead researcher for the new study, "The time is ripe for a re-evaluation of the models and software that are being used in the health care marketplace. With advances in technology and greater health information available, these tools continue to push the envelope for health claim prediction." Milliman is in the process of acquiring currently available health predictive modeling software. The study is expected to be completed in Fall 2006.


Software vendors may contact Steven Siegel, SOA research actuary, at 847-706-3578 for further details and requirements for participation in the study. Vendors are encouraged to review the 2002 report, which can be found on the SOA Web site at:
http://www.soa.org/ccm/content/?categoryID=327001
The Society of Actuaries is an educational, research and professional organization dedicated to serving the public and its 18,000 members. The SOA's vision is for actuaries – business professionals who analyze the financial consequence of risk – to be recognized as the leading professional in the modeling and management of financial risk and contingent events. The SOA's mission is to advance actuarial knowledge and to enhance the ability of actuaries to provide expert advice and relevant solutions for financial, business and societal problems involving uncertain future events.
Posted by Tom Troceen at 04:20 PM
Get detailed information on avian flu, pandemic preparedness, SOA research and upcoming events
The SOA has developed this Web page to help actuaries respond to senior management questions about their organization's readiness for a potential pandemic. The information in this site will assist actuaries in addressing the potential consequences of a pandemic, especially how they relate to providing companies and their clients with professional advice, should such an event occur. Insurance and health care industries, in particular, could suffer serious repercussions in the wake of such an event. This information will also be of interest to other professionals.
* Expand Your Knowledge-Top 20 Papers on Avian Bird Flu
What should an actuary read if he/she has only one or two hours to understand avian influenza from a personal and professional perspective?
* The SOA's Flagship Pandemic Research Study
With this study, the SOA expects to provide insight into the potential impact a pandemic could have on life and health insurers.
* ERM for Pandemics-Expert Roundtable
Upcoming! A roundtable of leading experts will discuss risk management and planning for a pandemic in the context of ERM.
* Upcoming Actuarial Meetings/Previous Meeting Handouts Focused on Avian Flu
A variety of opportunities to attend meetings on pandemics exist, including the SOA Health Spring Meeting, featuring Dr. Michael T. Osterholm, a renowned CIDRAP pandemics expert.
* Avian Influenza Links to Other Organizations
Learn more about pandemics and catastrophic events.
* Pandemic News Release
Canadian Underwriter and Insurance Journal both published the announcement of the SOA's upcoming research.
Posted by Tom Troceen at 04:14 PM
New reports affirm stable outlook on HK insurance sector
Standard & Poor's said in two reports published on Wednesday that it had affirmed its stable outlook on Hong Kong's insurance industry, citing strong business growth opportunities for the life insurance sector.
In a report titled "Hong Kong Nonlife Insurance Outlook Remains Stable Despite Declining Underwriting Profit," the rating agency noted the likelihood that operating performances in both the life and nonlife sectors will remain buoyant through 2006.
Standard & Poor's said the balance sheets of companies in the general insurance sector have benefited from a fourth successive year of satisfactory underwriting performances.
The report said that despite signs that premium rates are stabilizing in the employee compensation sub-sector, which has performed poorly in the past, the outlook on the industry may be revised if price-cutting intensifies elsewhere or if a recent decline in underwriting profits accelerates.

Continue reading "New reports affirm stable outlook on HK insurance sector"
Posted by Tom Troceen at 04:11 PM