« Society of Actuaries Announces New Health Claim Predictive Modeling Software Study – Vendors Invited to Participate | Main | Canadian Institute of Actuaries speaks out on premium increases announced by SAAQ »
March 15, 2006
Casualty Actuarial Society Launches Research Project on Enterprise Risk Management for Property-Casualty Insurance Companies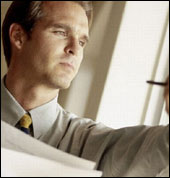 The Casualty Actuarial Society, ERM Institute International, Ltd (ERM-II), and the CAS/SOA Risk Management Section are jointly launching a major research project titled "ERM Analysis of Property-Casualty Insurance Companies." "We are going to establish a new theoretical foundation for enterprise risk management, with practical guidance for ERM implementation," said Dr. Shaun Wang, Executive Director of ERM Institute International, and lead researcher for the project. "Many people have been talking about ERM. We want to show the world what ERM entails in actionable terms for insurance executives, underwriters, actuaries, rating agencies and regulators."
According to John J. Kollar, Vice President of Risk Integration and ERM for the Casualty Actuarial Society, several highly regarded practitioners have volunteered to assist the research team. "This undertaking represents a collaborative effort among scholars, professionals, and industry executives, and will take us a level further than many preceding attempts by addressing big-picture, business risk issues for property-casualty companies," he said.

Fred Tavan, chairperson of the Research Team for the jointly sponsored Risk Management Section of the Society of Actuaries and Casualty Actuarial Society adds, "This research will help establish a multidisciplinary ERM framework wherein actuaries can work with other risk professionals and contribute to solving complex risk management issues for the insurance industry at large."
The Casualty Actuarial Society is an organization dedicated to the advancement of the body of knowledge of actuarial science applied to property, casualty and similar risk exposures. The primary goal of the Casualty Actuarial Society is to provide education and research to help its over 4,000 members be the leading experts in the evaluation of hazard risk and the integration of hazard risk with strategic, financial and operational risk.
Posted by Tom Troceen