« June 2005 | Main | August 2005 »
July 28, 2005
House Panel Urges Talks On Terrorism Insurance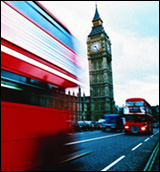 The chairmen of the House Financial Services Committee and a key subcommittee yesterday challenged insurers and regulators to use the August congressional recess to work out changes in the federal terrorism insurance backstop that would meet White House and other Republican objections and allow the program to be renewed this fall.
The Terrorism Reinsurance Act (TRIA) provides for the government to pay a portion of damage caused by a foreign terrorist attack once certain thresholds are exceeded. TRIA has been credited for stabilizing insurance and related markets after the Sept. 11, 2001, attacks, but is scheduled to expire at the end of this year.
Continue Reading "House Panel Urges Talks On Terrorism Insurance"
Posted by Tom Troceen at 10:39 PM
July 26, 2005
Association Health Plans; Actuaries Still Raise Concerns as Congress Poised to Vote on Legislation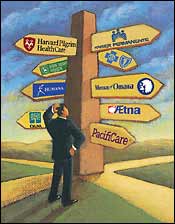 As the U.S. House of Representatives prepares to vote on legislation contingent on getting assurances for association health plans (AHPs), the American Academy of Actuaries raises concerns that the legislation, in its current form, still does not address the main problem of America's health care crisis: the rising costs, among other things.
The legislation regulating association health plans (H.R. 525) would allow small businesses to join together through their membership in a trade or professional association to offer health insurance to their employees. The Academy's Association Health Plan Work Group has introduced six issues of major concern that Congress needs to address in the Issue Brief: Frequently Asked Questions on AHPs.
"The bill in its current form could result in negative consequences for AHPs if the legislation is passed," said Karen Bender, chairperson of the Academy Association Health Plans Work Group. The areas of concern that Bender noted include whether AHPs will be regulated by the U.S. Department of Labor or at the state-level, will surplus requirements for self-funded AHPs be sufficient enough to remain solvent, and will they be on equal footing with other health plans in the states where AHPs operate.
Other areas of concern about the legislation are whether AHPs will provide similar benefits to those provided by other health plans in the states where AHPs operate, whether different rating rules for AHPs will benefit the market, and do AHPs allow small employers to have more buying power, and will this reduce costs?
To view the issue brief, go to http://www.actuary.org/pdf/health/ahp_mar05.pdf. To interview Karen Bender, please contact Tracey Young, the Academy's media relations manager by phone at 202-785-7872 or by e-mail at young@actuary.org
The Academy is a 15,000-member non-profit, non-partisan professional association representing all actuaries practicing in the United States. Based in Washington, D.C., the Academy conducts an extensive public policy program at the state, federal, and international levels, bringing actuarial expertise to bear on issues such as Social Security, Medicare, insurance regulation, and pension reform. The Academy also sets and maintains standards of actuarial qualification and practice.
The American Academy of Actuaries is the nonpartisan public policy organization for the U.S. actuarial profession. The Academy provides independent analysis to elected officials and regulators, maintains professional standards for all actuaries, and communicates the value of actuarial work to the media and public.
Posted by Tom Troceen at 04:08 PM
July 20, 2005
Passing Names and Statistics now available on the SOA website
EXAMINATIONS 1–4, 6, EA-1 and EA-2,B
Exam

N

# Effective

# Passing

% Passing

% Effective
Passing

P

6354

5557

2481

39.0

44.6

FM

5261

5075

3851

73.2

75.9

M

2107

1967

984

46.7

50.0

C

1573

1511

831

52.8

55.0

6

1879

1721

753

40.1

43.8

EA-1

99

74

14

14.1

18.9

EA-2,B

468

438

166

35.5

37.9
View full list of names and results here
Posted by Tom Troceen at 04:11 PM
July 11, 2005
State Selects Sacramento Firm to Study Workers' Compensation System
BRS to Analyze Effects of Workers' Comp Reforms
The state of California has selected Bickmore Risk Services (BRS) of Sacramento to conduct an analysis of the effect of recent legislative reforms on workers' compensation insurance rates and the insurance market.
BRS prevailed over other actuarial consulting firms in a lengthy competitive bid process. The project is scheduled to begin in July and to be completed in December 2005. Essentially, the task before BRS is analyzing the effectiveness of recent legislation aimed at reforming California's workers' compensation system, including AB 749, AB 227, SB 228 and SB 899. In accomplishing that task, the study will provide information and analysis necessary for future policy decisions related to workers' compensation in California.
Among those who will receive the study are Gov. Schwarzenegger, the state Legislature, Director of the state Division of Worker's Compensation Andrea Hoch and Insurance Commissioner John Garamendi.
BRS principal consultant Gregory Trout plans to coordinate a project team of 20 staff and subcontractors to conduct the study.
"BRS has the perfect background for this project. Workers' compensation is a long-term specialty of ours and we look forward to applying our experience in a way that could benefit all Californians," Trout said.
BRS is California's largest independent full-service provider of actuarial, risk management, program management, loss control, and claims and litigation management services to insured and self-insured employers, with offices in Sacramento and Long Beach, Calif. To learn more, visit BRS online at www.bickmoreriskservices.com.
Posted by Tom Troceen at 06:15 PM
LifeMasters Appoints Vice President of Actuarial Services
New Position Demonstrates LifeMasters' Ongoing Commitment to High Standards in Data Analysis and Outcomes Reporting
LifeMasters Supported SelfCare, Inc., a leading disease management company, today announced the addition of Steven Wright, Vice President of Actuarial Services, to its management team. In this newly created role, Mr. Wright will be responsible for the management and continuous enhancement of LifeMasters' data management processes, outcomes methodologies and reporting of clinical and financial results. This appointment underscores the company's ongoing commitment to achieving the highest standards of excellence in outcomes measurement.
The disease management community has experienced increasing demand by employers, health plans and government agencies for accountability and transparency of its health improvement programs. A central component of success is maintaining the confidence of disease management purchasers in the positive impact these programs have on participants. For disease management providers, sophisticated, accurate and consistent measurement methodologies are essential to meeting growing business needs.
"Outcomes measurement is a pivotal way of assessing whether we are achieving our mission to help individuals achieve and maintain optimal health," said David Strand, president and CEO of LifeMasters. "Steven Wright is an invaluable addition to our management team, as he will lead the charge in ensuring that our data accuracy and measurement and reporting processes meet the highest quality standards of our industry and of our customers."
LifeMasters' long-standing relationships with health plans, government agencies and employers have been strengthened by the company's ongoing enhancement of its data analysis and reporting capabilities. To assure credibility, the company employs third-party expert firms to provide critical evaluation and validation of its outcomes analyses. To provide transparency, LifeMasters offers customers the opportunity to review their own data through a secure web-based application, providing up-to-date unfiltered information regarding program progress and results.
Mr. Wright brings extensive actuarial and financial risk management experience to LifeMasters having been in the actuarial field for more than 20 years. He spent the past 11 years at Reden & Anders Ltd. where he was a Principal. Mr. Wright has managed a variety of consulting engagements, including traditional actuarial services, evaluating health plan contracting strategies for hospitals, risk assessment and adjustment studies, and assisting various managed care organizations in implementing data management processes. He has also overseen financial evaluation of disease management program performances, Medicare feasibility studies, development of demand forecasts and market share studies and development of financial models for provider risk-sharing arrangements. In previous positions, Mr. Wright contributed to the success of LDG Management Co., Central Life Assurance and Allstate Insurance Company. He holds a BA in mathematics from the University of Wisconsin, and is an associate of the Society of Actuaries and a member of the American Academy of Actuaries.
Posted by Tom Troceen at 06:10 PM
July 08, 2005
It's a bat, it's Superman , no . . . it's an actuary?

In Microsoft's newest ad campaign, an XP user talks about how he uses his computer to create comics and post them on-line. If you're wondering where this is going, his newest character is none other than . . . an actuary. The new commercial, which can be seen on VH1, Discovery Channel, Travel Channel, ESPN and a number of other stations, speaks of an actuary that leads the basic life of and actuary during the day, only to turn into a crime solving mathematician with laser vision at night. Now before we give too much away, see the new commercial at the SOA website here.
Posted by Tom Troceen at 01:59 AM
July 05, 2005
Record-Breaking 2004 Hurricane Season to change Catastrophe Modeling and Approach to Aggregate Events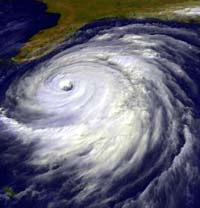 The 2004 hurricane season has led to a much greater focus on aggregate risk and this will prompt changes in catastrophe risk assessment, attendees at the Casualty Actuarial Society (CAS) Spring meeting heard.
Randall Brubaker, senior vice president, Aon Corp, noted that companies buying reinsurance today are much more interested in aggregate probable maximum losses (PMLs) than they were before. "Our ceding company clients are continually more interested in understanding and reinsuring aggregate PMLs," he said. Brubaker noted that up until last year, most of the hurricanes were missing the U.S. coastline, but that changed dramatically last season. This was due to a change in the upper atmospheric weather pattern in the U.S.
"Last year we had a ridge of high pressure in the East that caused the hurricanes to get pulled further west into the Caribbean before turning north. That's what caused them to converge on Florida," he said.Brubaker said the question is whether this is a trend. "Is this going to continue and something we're going to see several seasons in succession? I don't think anybody knows that, at least if they do they aren't saying anything."
He noted that hurricanes Charley, Frances, Ivan, and Jeanne resulted in estimated losses of $22.8 billion, according to latest Property Claim Services (PCS) figures. While any of those four hurricanes by themselves are not particularly rare events, the single season occurrence of all four together is rare. Brubaker said that the four hurricane events initially had led to wide ranging loss estimates among catastrophe modeling companies. In addition, actual losses differed from predicted losses in certain areas.
While information on 2004 losses is still being gathered and analyzed, he anticipated there would be a number of changes to catastrophe models this year and in 2006. Adjustments for frequency, revised damageability ratios at lower windspeeds and for select construction types, and a review of demand surge functions based on season losses, rather than individual occurrences, can be expected.
Brubaker also predicted a greater focus on the quality and completeness of exposure data for catastrophe models in the months to come. "Going forward we are probably going to see more effort and discipline about putting together exposure data for catastrophe modeling," he said. As for the impact on the reinsurance market, Brubaker remarked that the 2004 hurricane season has not driven up reinsurance pricing, although the changes in catastrophe models might affect reinsurer pricing models in future.
"The 2004 hurricane season did not have a significant impact on the renewal of treaties at 1/1/2005. The catastrophe reinsurance market is model driven not experience driven. In fact, abundant capacity is having a bigger effect on reinsurance pricing than the 2004 hurricanes," he said. In the industry in general, there is still abundant capacity and there are still significant amounts of investor capital looking to get into the property catastrophe business, he added.
Thomas Hettinger, managing director, EMB America LLC, noted that the reinsurance market post-2004 has reacted differently from post-hurricane Andrew in 1992. In the past, after a shock event the market would harden. "After Hurricane Andrew, the catastrophe market hardened significantly. By contrast, these four events did not have as big an impact on the reinsurance market as originally thought," he said.
Why not? "Actuaries have developed more sophisticated catastrophe modeling techniques that have become core tools for helping companies understand their risks," stated Hettinger. He went on to note that for the most part, reinsurance market premiums appear to be staying the same or softening.
Hettinger noted that last season's four hurricane events has led to a definite shift away from the traditional approach to buying reinsurance. Many insurers have a different view of risk after last year.
"This opened people's eyes to what could happen. In the past people were not that worried about aggregate events, now in potential gaps in coverage created due to a second event and the timing of payments from the Fund, said Hettinger.
He went on to highlight the need for carriers to use company enterprise risk models, with catastrophe model outputs being a core component. Carriers should use the different catastrophe model outputs to better understand the risks facing them, and stress the results from these models. "Take this as a wake-up call to push modeling to help you," he said.
Hettinger noted that there is an ongoing process of change and improvement in catastrophe modeling and in helping people to better measure and get their arms around risk."When catastrophe models first came out how many people understood what a one in 100-year event was? That was a great leap," he said.
Posted by Tom Troceen at 02:13 PM