« April 2007 | Main | March 2008 »
December 14, 2007
African actuaries take bold steps to unlock Africa's talent

(Cape Town, South Africa. – 10 December 2007): Actuaries in Africa are coming together to take a leading role in the continent's capacity building and accelerate access to financial services for more Africans. An Africa Actuarial Task Force has been constituted to work towards developing more actuaries as financial professionals in the continent who in turn will give back by contributing to the development of their individual economies and thus create a sustainable and well regulated financial services industry. The work of the Task Force will be underpinned by the development and promotion of the actuarial profession in the continent. Its work is reinforced in its mission statement:
A special interest group representing a number of African actuarial associations and international organizations to investigate and recommend solutions which support the development and promotion of the actuarial profession in Africa
The Task Force which held its first meeting in South Africa in November 2007 was formed at the Third International Professional Meeting of Leaders of the Actuarial Profession in English-speaking Africa which took place in June 2007 at Nairobi, Kenya. The Kenya gathering which was attended by 35 representatives from 11 African Countries was organized by the International Actuarial Association (IAA).

The Task Force in carrying out its work will engage with the actuarial community across the continent in order to address the homogeneous issues currently facing the profession and come up with Africa-based solutions. It will identify the various challenges facing the profession, identify common issues facing the profession and recommend solutions and lastly, recommend a vehicle for sharing experiences amongst the different National Associations.
The Task Force has identified four main themes for its work under the acronym – NAMES; supporting and facilitating the creation of National Associations, the Marketing of the actuarial profession with emphasis on its relevance to Africa, actuarial Education of African actuaries; establishing and maintaining high Standards of professional conduct.
The key milestone for its work is 29th International Congress of Actuaries (ICA) taking place in March 2010 at Cape Town, South Africa. It is determined to ensure that the ICA 2010 marks a watershed in the development of the actuarial profession across the continent which is vital to the emergence and strengthening of its financial markets and thus on the economic well-being of its people.

Posted by Tom Troceen at 01:05 PM
Northern Illinois University (NIU) Adds Actuarial Science Degree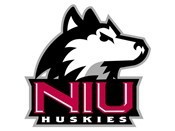 Students with math aptitude who'd like to start their careers at $55,000 should explore NIU's new bachelor's degree program in actuarial science.
Professor Rama Lingham, director of the math department's Statistics Division, says job prospects are excellent, especially in this area.
"Chicago is home to numerous actuarial companies and financial institutions and actuaries are needed," Lingham said.
Actuarial science, which requires passing a long series of increasingly difficult exams, relates to risk management and positions are most common in the insurance industry.

In addition to a good starting salary, "Employers provide generous incentives and support for people to complete each test, with a bonus system or paid study leaves," Lingham said. "At the end of the day, the company is better off with well qualified people."
Continue reading "Northern Illinois University (NIU) Adds Actuarial Science Degree"
Posted by Tom Troceen at 01:01 PM
Munich Re Appoints New President and CEO, Munich American Reassurance Company and New Head of North America (Life)
ATLANTA, Dec. 13 /PRNewswire/ -- Munich Re, a global leader in reinsurance, today announced the appointment of Michael DeKoning as President and Chief Executive Officer of Munich American Reassurance Company, effective January 1, 2008.
Mr. DeKoning joins Munich Re after 19 years with a large international financial services company, where he successfully assumed increasingly senior positions, including the leadership of a prominent worldwide life retrocessionaire, and most recently as Senior Vice President with responsibility for all product risk across the Americas and Asia.
He is a Fellow of the Society of Actuaries and of the Canadian Institute of Actuaries, as well as a Member of the American Academy of Actuaries and a Director on the Board of the Medical Insurance Bureau. Mr. DeKoning will be based in Atlanta, Georgia.
"Michael DeKoning is a highly respected industry veteran with a track record of proven leadership and innovation that will help us address our clients' needs across the United States," said Dr. Wolfgang Strassl, Member of the Board of Management, Munich Re. "We are very pleased to have him at the head of our U.S. Life operations."
Mr. DeKoning succeeds David Holland, who is retiring on January 31, 2008. Mr. Holland's outstanding contributions to the Company mirror the considerable leadership he has provided to the industry as a whole. A past president of the Society of Actuaries, he was also a member of the Board of Directors of the Life Office Management Association, where he served as Chair from 2003 to 2005. He also served as a Director on the Boards of the American Council of Life Insurers, the American Academy of Actuaries, and the Medical Information Bureau. He will be starting a second term on the Board of Directors of the Actuarial Foundation shortly, and is currently a Trustee of The Educational Foundation, Inc. at Georgia State University.
Mr. Holland will remain as Vice Chair of Munich American Reassurance Company's Board following his retirement.
The Company also announced the appointment of Mary Forrest as Chair of Munich American Reassurance Company, and Head of North America (Life), a newly created position, effective January 1, 2008. Ms. Forrest is a Fellow of the Society of Actuaries and the Canadian Institute of Actuaries.
"Mary Forrest is an ideal choice for these roles. She is client-focused, an inspired leader, and has proven her ability to achieve unprecedented levels of top line and bottom line growth. She has also improved our global business by promoting the development and transfer of expertise and best practices across the Munich Re Group as Chair of the Global Financial Reinsurance Task Force, team member for the Global Strategy Project, and through a number of other global initiatives," said Dr. Wolfgang Strassl, Member of the Board of Management, Munich Re. "She has demonstrated the precise qualities needed to ensure that the Canadian and U.S. operations work together optimally while retaining their unique identities." Mary Forrest has also been appointed President and Chief Executive Officer of Munich Re's Canadian & Caribbean life and health reinsurance operations.
Posted by Tom Troceen at 12:58 PM
PartnerRe Appoints Eric Gesick as Chief Actuarial Officer

PEMBROKE, Bermuda, Dec. 14 /PRNewswire-FirstCall/ -- PartnerRe Ltd. today announced that Eric Gesick has been appointed as PartnerRe's Group Chief Actuary.
Based in Bermuda and reporting to the CEO, Mr. Gesick will have overall responsibility for PartnerRe's actuarial function, heading a team of actuaries which oversees the Group's reserving processes, manages capital allocation and implements company-wide actuarial models.
He brings with him 15 years' experience, most recently as Chief Actuary, within the Financial, Professional, and International Insurance segment of Travelers Companies Inc., formerly St. Paul Travelers Companies, Inc. Prior to that he was Regional Vice President, Construction Division and Vice President, Specialty Commercial Actuarial.
PartnerRe President and CEO, Patrick Thiele, said: "Eric's proven track record in designing and implementing actuarial models and processes, and his breadth of experience, make him ideally suited to this important role. I am confident he will fit in well and will continue to improve our world-class risk management systems."
Mr. Gesick replaces Costas Miranthis who was promoted to Deputy CEO, PartnerRe Global in April.
PartnerRe is a leading global reinsurer, providing multi-line reinsurance to insurance companies. The Company through its wholly owned subsidiaries also offers alternative risk products that include weather and credit protection to financial, industrial and service companies. Risks reinsured include property, casualty, motor, agriculture, aviation/space, catastrophe, credit/surety, engineering, energy, marine, specialty property, specialty casualty, other lines, life/annuity and health, and alternative risk products. For the year ended December 31, 2006, total revenues were $4.2 billion. At September 30, 2007, total assets were $16.2 billion, total capital was $5.1 billion and total shareholders' equity was $4.2 billion.
PartnerRe on the Internet: www.partnerre.com
Contacts:
PartnerRe Ltd.
(441) 292-0888
Investor Contact: Robin Sidders
Media Contact: Celia Powell
Sard Verbinnen & Co.
(212) 687-8080
Drew Brown/Jane Simmons
Posted by Tom Troceen at 12:52 PM