« Fewer American Employees Have Health Insurance Cover | Main | Actuaries Find that Medical Malpractice Report Misled the Public »
September 15, 2005
Actuaries Study Medical Reinsurance; Backgrounder Discusses Design Options, Other Considerations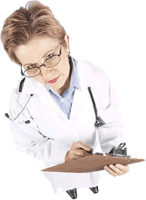 In an effort to help combat the high cost of health insurance and address major issues within America's health care system, policymakers are considering offering a government-sponsored medical reinsurance program. To help them understand their choices in developing such a program, the American Academy of Actuaries has written a policy backgrounder - Medical Reinsurance: Considerations and Design Options for a Government- Sponsored Reinsurance Program. The backgrounder, which is a follow-up to a January 2005 Academy issue brief, discusses various considerations and design options that Congress should address when developing a government-sponsored reinsurance program.
"Designing a reinsurance program that attempts to reduce health care premiums, decrease the number of uninsured, and promote premium stability is a worthwhile goal," said Cori Uccello, the Academy's senior health fellow. "However, while a well-designed reinsurance program may help meet these goals, it still may not reduce health costs or the growth in health costs unless measures are taken to encourage plans to further manage costs."
The major issues for consideration are:
Would participation be voluntary or mandatory?
Would the reinsurance program be on a state or a federal level, or a
combination of both?
Will the attachment point be increased in time, and if so, how?
How would moral hazard be minimized?
How will it address geographic cost factors?
How should the accumulation period be defined?
What types of services are eligible for reimbursement?
To view the backgrounder, go to http://www.actuary.org/pdf/health/reinsure_sept05.pdf. To view the issue brief go to http://www.actuary.org/pdf/health/reinsurance_jan05.pdf. To interview Cori Uccello, the Academy's senior health fellow, please contact Tracey Young, media relations manager by phone at 202-785-7872, or by e-mail at young@actuary.org.
Posted by Tom Troceen