« Health Charities Ask Hennepin County Board to Measure Economic Impact of Secondhand Smoke Law on Entire Community, Not Just Bars and Restaurants | Main | Accreditation Implementation Task Force Draft Report »
August 31, 2005
Nationwide to Limit Property Exposure in Florida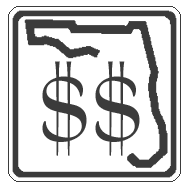 Approximately 39,800 personal lines property policies and 12,000 commercial property policies to be affected
The Nationwide Mutual Insurance Company announced today that it is taking steps to reduce its property exposure in the state of Florida. After these reductions, Nationwide will continue to serve more than 570,000 total policies in Florida, including 240,000 homeowner policies. Nationwide will continue to service these policies and increase its focus on auto lines, commercial casualty lines, and financial services offerings.
"As we continue to analyze our business strategy, it has become increasingly apparent that we are not comfortable with our current exposure in the Florida property market. While these are difficult decisions, we have an obligation to act in a responsible and thoughtful manner to ensure long-term stability for Nationwide policyholders in Florida and across the country," said Jeff Rommel, regional vice president of Florida Operations. "These efforts will not impact Nationwide policyholders in Florida this hurricane season."
Nationwide will reduce its personal and commercial lines exposure in Florida by taking the following actions:



     - Nationwide Insurance Company of Florida will not renew approximately

       35,000 homeowners and 4,800 mobile home policies beginning March 1,

       2006.  Nationwide will continue to serve over 240,000 personal lines

       property policies after these reductions are implemented.

     - Nationwide Insurance Company of Florida will no longer write mobile

       home policies or new personal property policies beginning September 1,

       2005.

     - Nationwide Insurance will also not renew approximately 12,000

       commercial policies primarily consisting of condominiums, apartments,

       and rental properties beginning March 1, 2006.


Nationwide will work with agents to move impacted policies to other property carriers over the next several months.
"Our agents know the needs of our policyholders better than anyone," Rommel said. "In these specific circumstances, we feel a responsible course of action is to allow our agents to work with their customers individually to identify other coverage options."
Posted by Tom Troceen